Not losing on keto? Whether a weight loss stall or keto plateau, it's frustrating when your body is not losing on keto. You might even worry that the "Keto magic" has ended?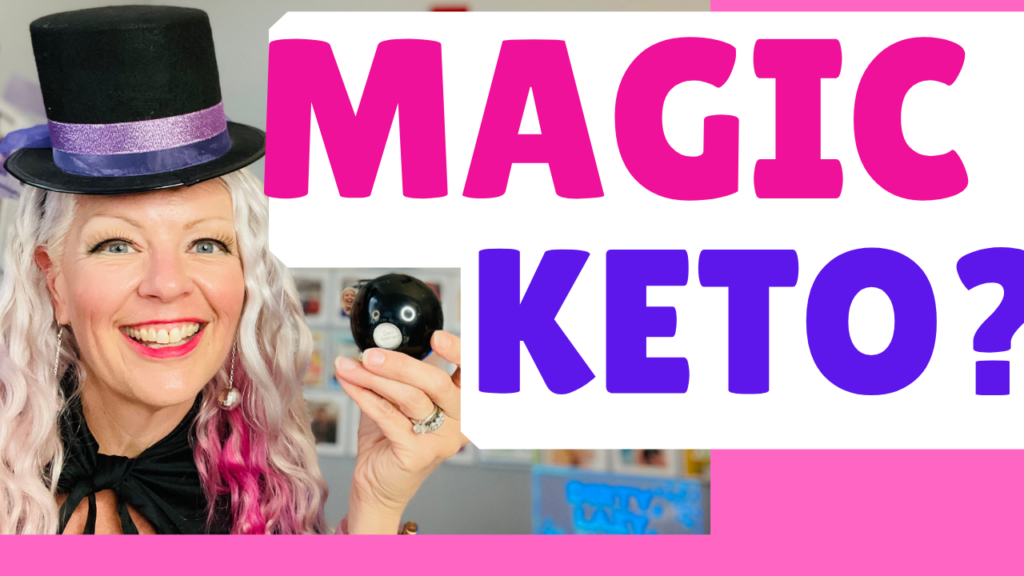 As someone who has lost 140 pounds on DIRTY, LAZY, KETO, I also went through the occasional weight loss stall. I feel your pain and worry! Try not to let your doubts get the better of you. Otherwise, you might "convince" yourself to return to the carbolicious ways of your past (which NEVER works) – right?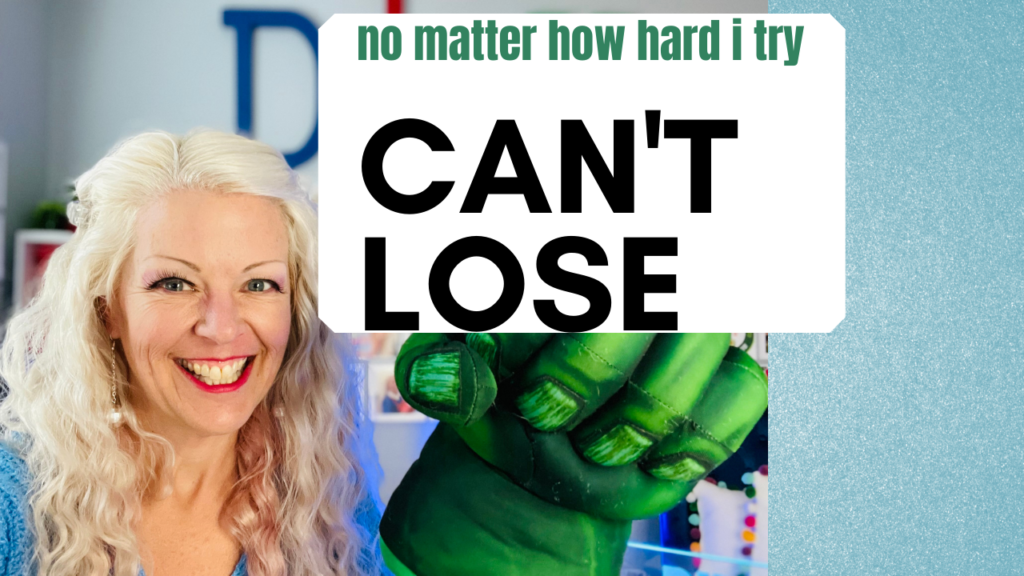 Let's try and figure out why you're not losing on keto. First of all, have you tried reducing the number of net carbs you eat? So simple, I know, but for many people, making a subtle change with the amount of net carbs you eat is extremely effective for breaking a weight loss stall.
Not Losing on Keto
More Fiber Helps.
When it comes to keto snacks and desserts, it's easy to go overboard. They taste just like the "real thing"! But if you're not losing on keto, and find yourself rarely feeling full (no matter how much you eat), it could be due to a lack of fiber in your diet. Fiber is a healthy type of carbohydrate found in fruit, vegetables, nuts, and seeds.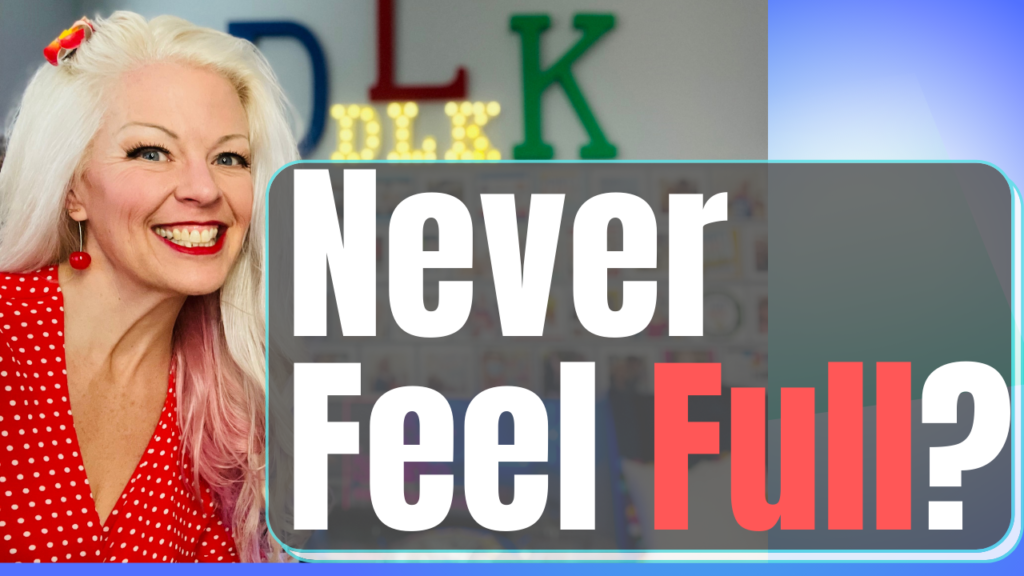 Eat Your Veggies.
Non-starchy vegetables add bulk and fiber to your meals, allowing you to eat more while consuming less. If you balk at the idea of eating more of these weight loss gems, try adding fats to your vegetable dishes to improve their taste. I challenge you to try a new vegetable this week, or maybe learn to cook an old favorite in a new way. Low carb vegetables are your keto weight loss friend!
Drink Water, Water, Water.
Drink as much water as humanly possible. Be creative if you need to! Water literally flushes out your system while keeping you full. It's a miracle weight-loss elixir! If you need to add artificial flavor packets – DO IT! Do whatever it takes to help you increase your water intake. Yes, the toilet might be going WHOOSH but so will your weight loss.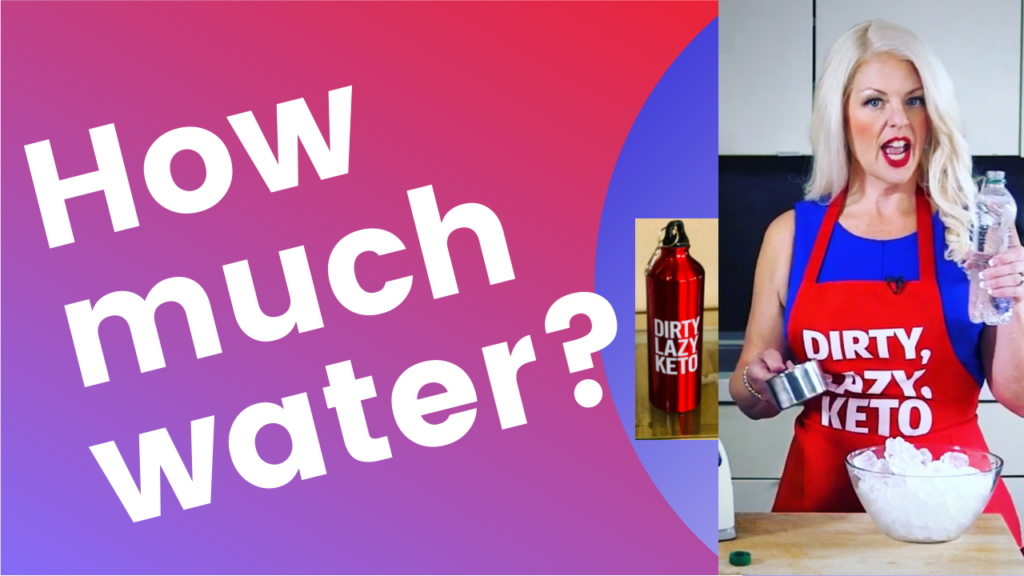 Portion Control Problems.
One ounce of nuts and a quarter cup of shredded cheese… what do those two foods have in common? Both descriptions are for a single serving size (so not fair!). If your portions are growing (while your net carb counting remains the same), you might have an "accounting" problem to blame for not losing on keto.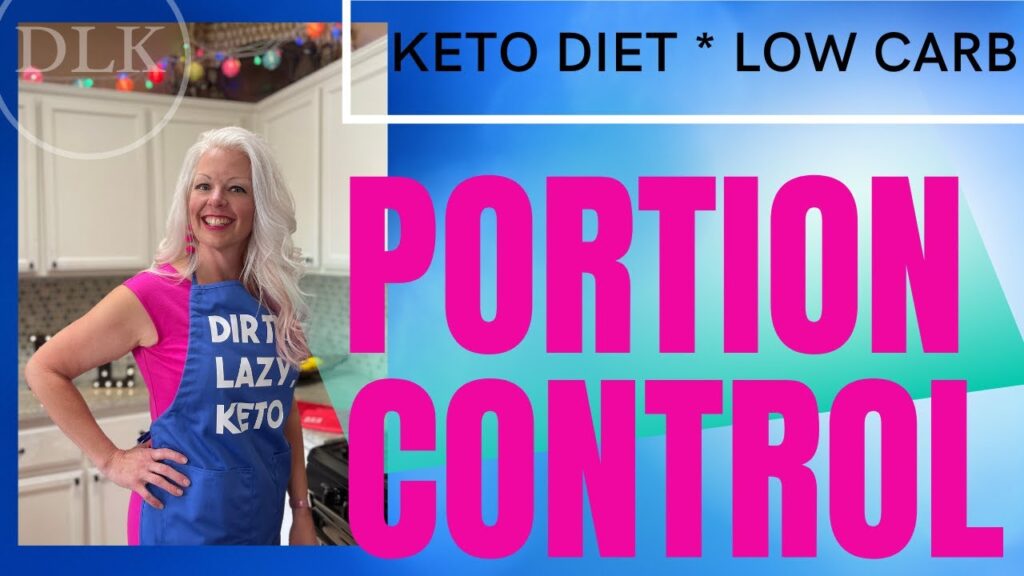 Hidden Sugars.
Salad dressings, sauces, and even the type of wine you drink might be sneaking in more carbs than you realize. Take time to backtrack and review nutrition labels, challenging assumptions you made about your "allowable" foods. I've even been caught slipping on this one – stupid balsamic vinaigrette and dark soy sauce! 
Count Net Carbs.
Contrary to urban myth, lazy keto still requires hard work on your part. If you find yourself not losing on keto, perhaps it's time to take a closer look at how you keep track of the number of net carbs you eat on a given day. Are you just "winging it" and hoping for the best? If you're not satisfied with the type of results you're getting, consider tracking net carbs more closely.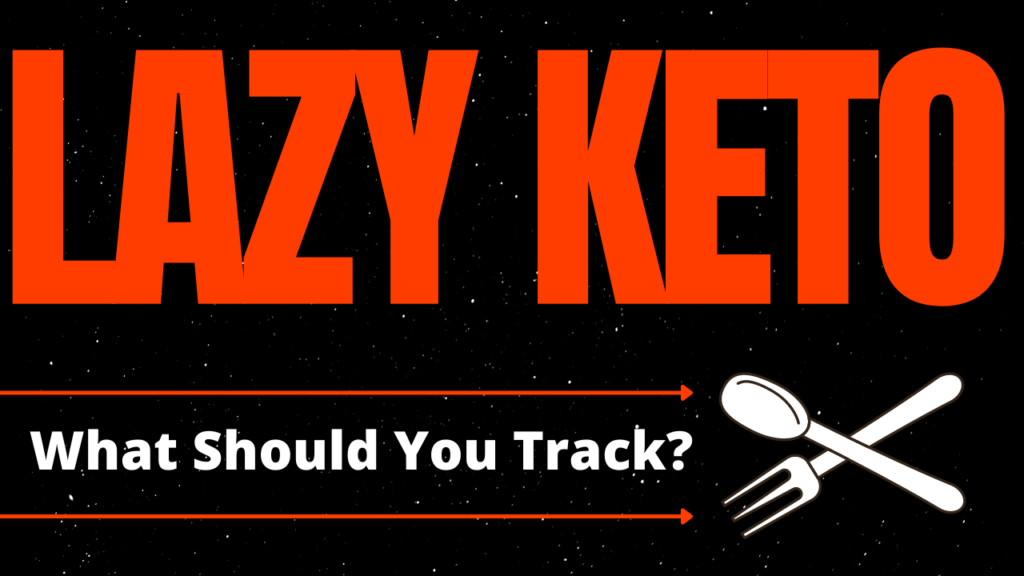 Eating Too Much Fat.
Are you eating fat, simply to "count" the grams in your diet? Eating too many fat bombs might be the culprit of stalled keto weight loss. Try using your fats as an ingredient in your dish, not the dish itself. (You don't need to meet a daily macro count of fat consumption.)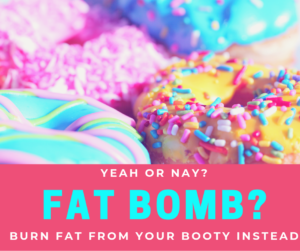 Eating Out.
Whether it's a Starbucks coffee or a meal at Chipotle, are you accurately counting the carbs? It's easy to make assumptions (or straight-up lie to yourself – been there, done that!). Get help for what and how to order: Keto Diet Restaurant Guide: Eat Healthy & Stay in Ketosis on a Low Carb Diet (2022) and DIRTY, LAZY, KETO Fast Food Guide: 10 Carbs or Less (2018) by William and Stephanie Laska.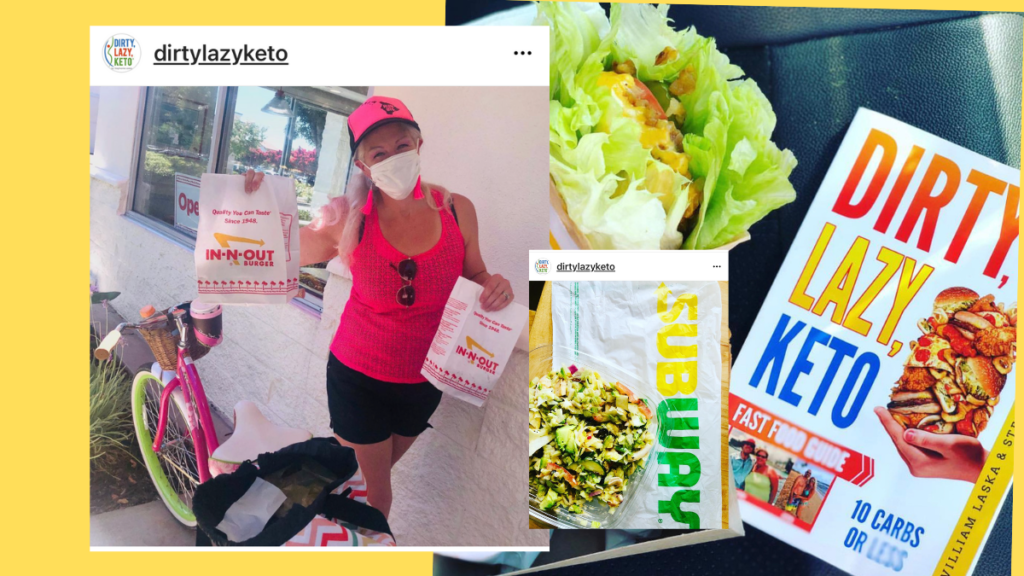 Move Your Body.
I know, I know. Exercise is the last frontier for weight loss. I didn't start exercising until I had lost 50 pounds and then hit a plateau, so I totally understand. Once I started moving, though, the weight loss continued. I went on to lose another 90 pounds! Exercising helped me learn to manage stress and surprisingly, made me feel better about myself.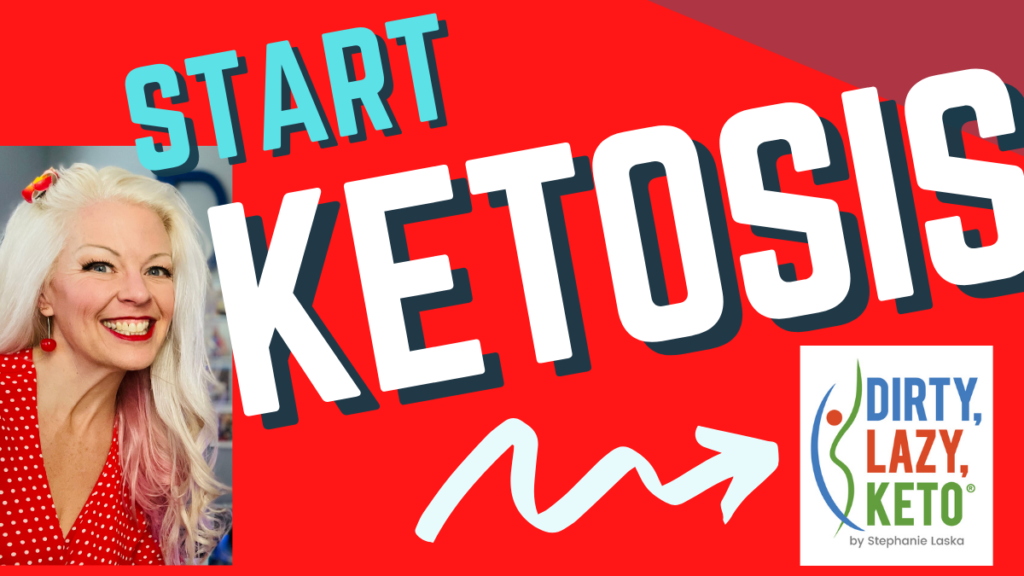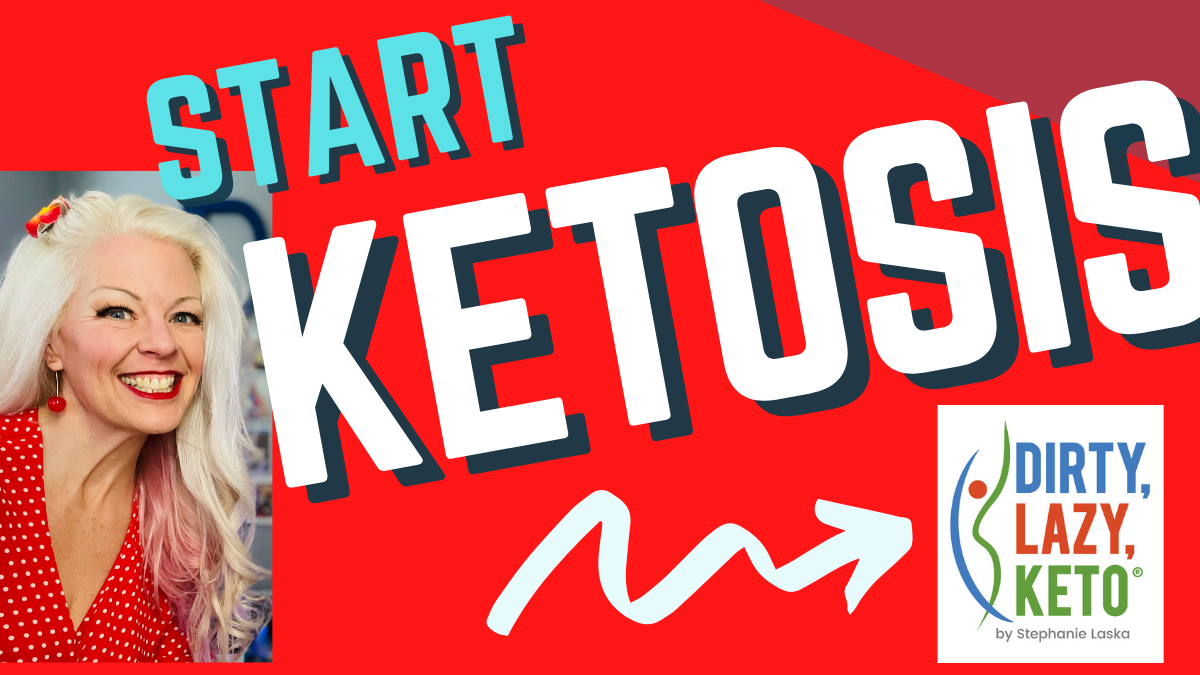 Jump Start Ketosis.
Whatever you do, don't give up. It takes time to undo the mistakes of the past, and this is definitely a learning process. Let me help you jump start ketosis and weight loss. I have so many resources to support you (most of them are free!).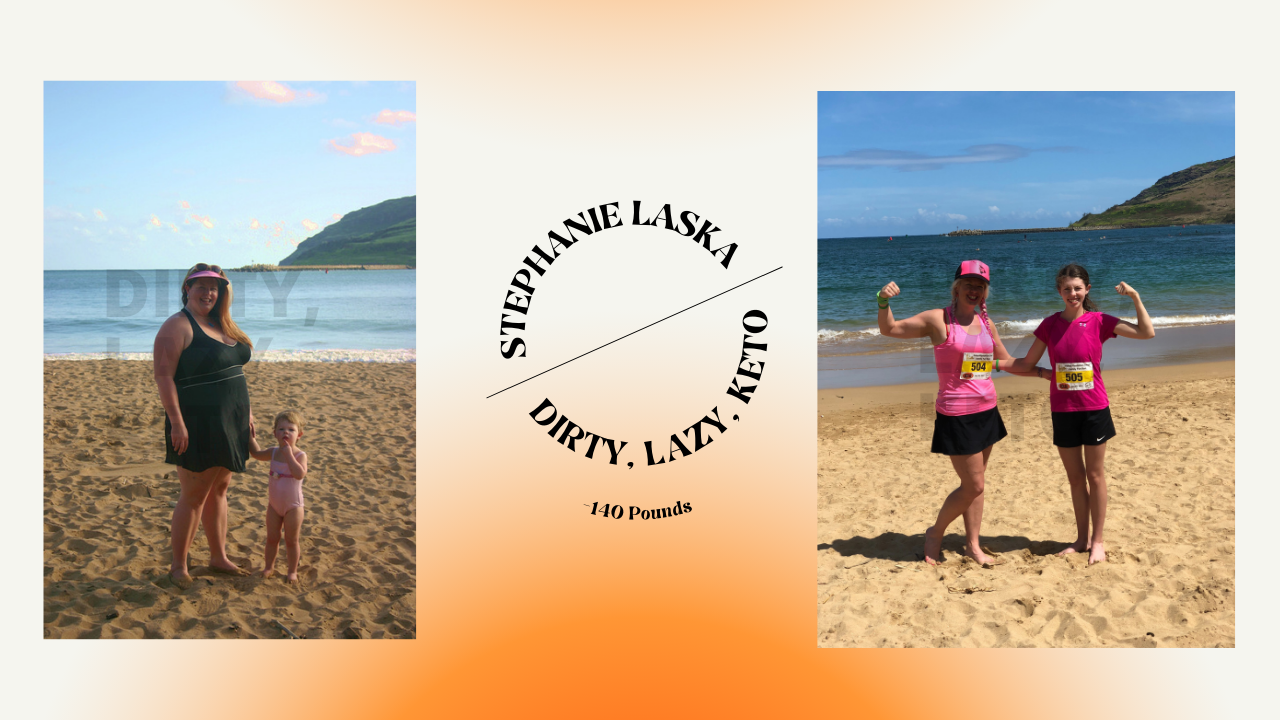 Get Support.
Before you do anything, sign up for my free keto-support newsletter. It's full of helpful ketosis tips and tricks, low carb recipes, links to instructional videos, and loads of weight loss inspiration. BONUS: Look for the free starter keto grocery list inside your welcome email. There is no charge to receive my newsletters. Unsubscribe at any time.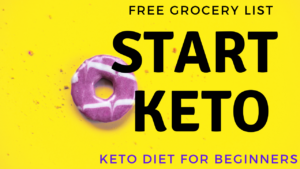 Gather Additional Resources.
I'll share all of my weight loss secrets with you! I'll start by explaining the keto diet basics. After that, I'll teach you what and how to eat. You won't be alone on this ketosis journey. I'll be at your side every step of the way.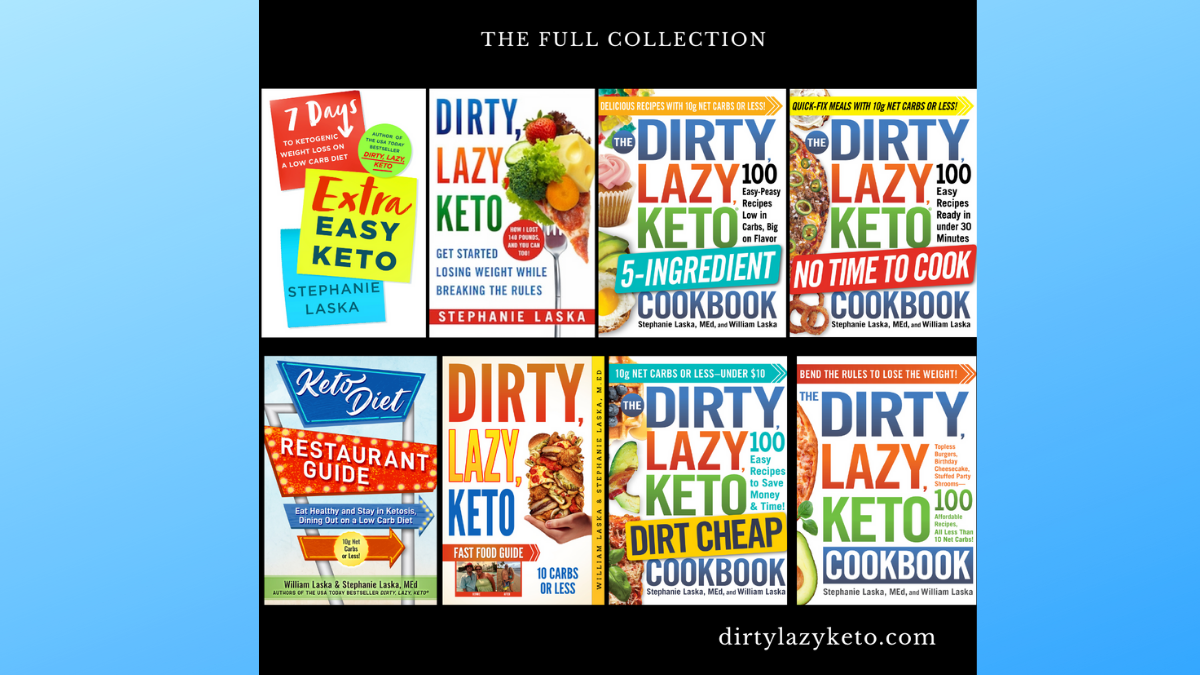 DIRTY, LAZY, KETO books are available through online retailers like Amazon, Barnes & Noble, local bookstores -OR- through your local library.
Related "Not Losing on Keto" Posts:
Is Your Keto Breakfast Causing a Weight Loss Stall?
Are You Eating the Right High Protein Foods? Download a Keto Food List of Recommended High Protein Low Carb Foods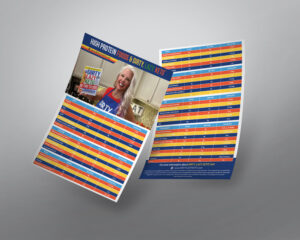 In Ketosis but NOT Losing Weight on a Keto Diet? 10 Possible Areas for Improvement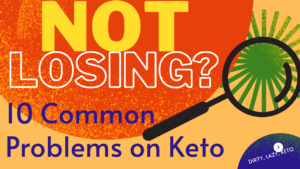 Need more weight loss support? Stephanie facilitates a small group, premium keto support group on Facebook – for women only.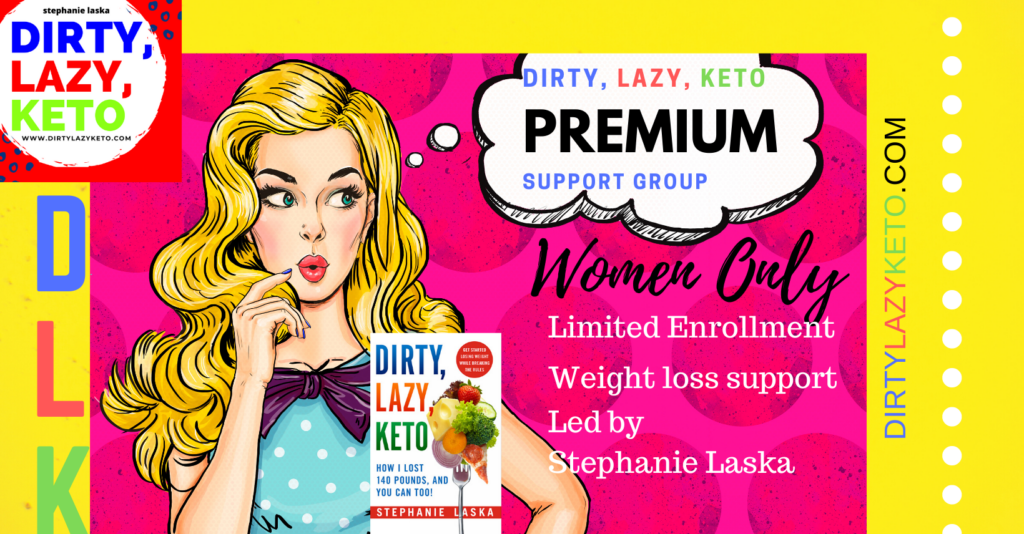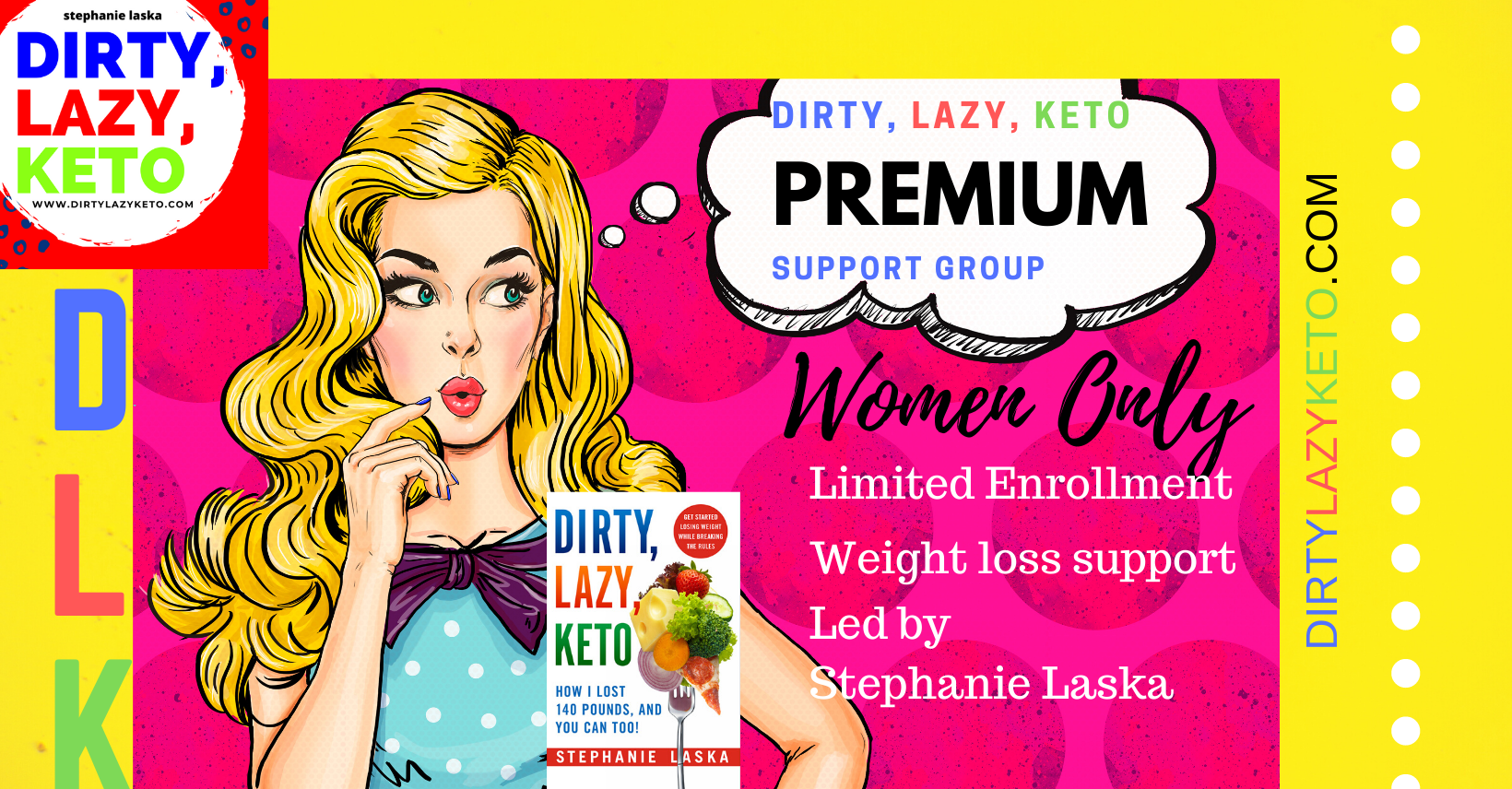 At no cost to you, as an Amazon Associate, I earn from qualifying purchases.