I have a hard time following keto diet rules or low carb recipes that don't make sense. So many keto recipes call for long lists of fancy-pants ingredients, many of which I've never heard of. I don't know about you, but I shop at "normal people" grocery stores on a very tight budget. I grew up in an era of couponing (remember how exciting the supermarket felt on double coupon day?). Even today, my family operates with thriftiness in mind. We don't waste food. I would never gamble with my groceries, experimenting with complicated keto recipes that may or may not work out. Only guaranteed home runs are allowed on my keto diet!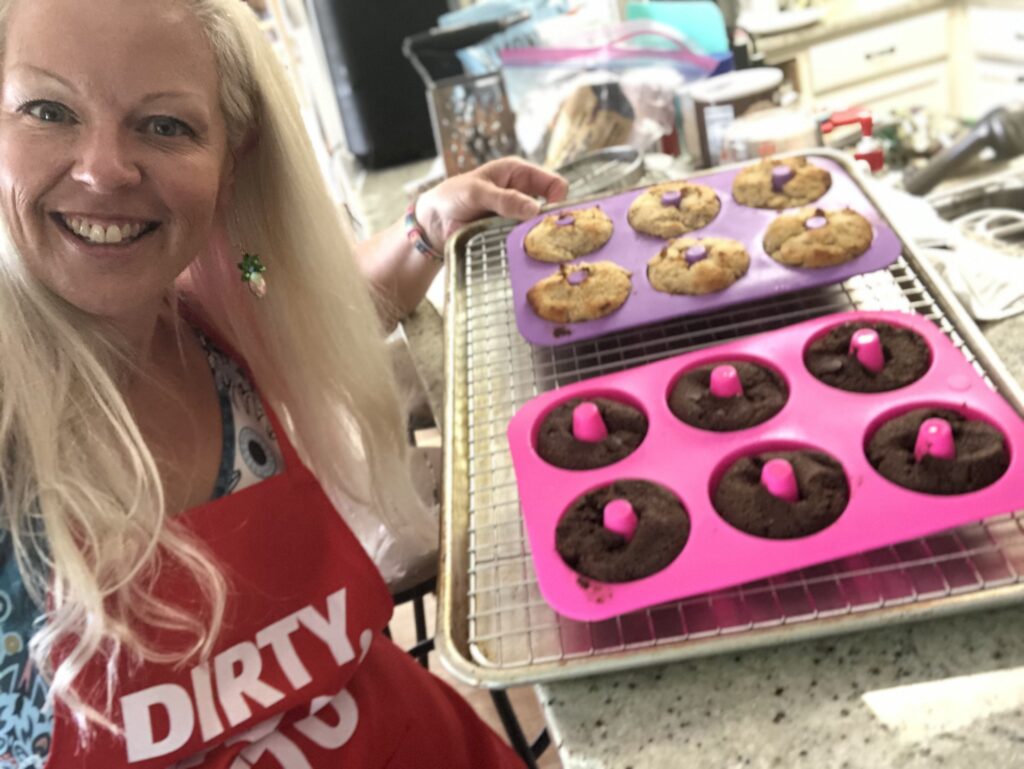 This begs the question. Can you get into ketosis without having to make such exhaustive, time-consuming keto meals? If the description of the keto diet is any indication of what's required in the kitchen, I'd say we're in trouble.
The strict prescription of the keto diet is clear: Eat no more than 20 grams of carbs per day to lose weight – no exceptions. Calories must be distributed by a perfect ratio of 75 percent fat, 20 percent protein, and 5 percent carbohydrate. If a secret handbook existed to describe strict keto diet members, it might include the following rules:
First, eat only "whole" food grown above the ground (preferably organic, pesticide-free). Second, do not eat anything conveniently prepackaged or processed. Third, make everything from scratch like Betty Crocker. Lastly, read every ingredient when making keto recipes to exclude anything unnatural.
Am I the only one sweating right now? Talking about all of those keto diet rules got my blood pressure to spike sky high. I don't think I could follow the "rules" of a strict keto diet to save my life. It sounds pretentious, exhausting, and expensive. No, thank you!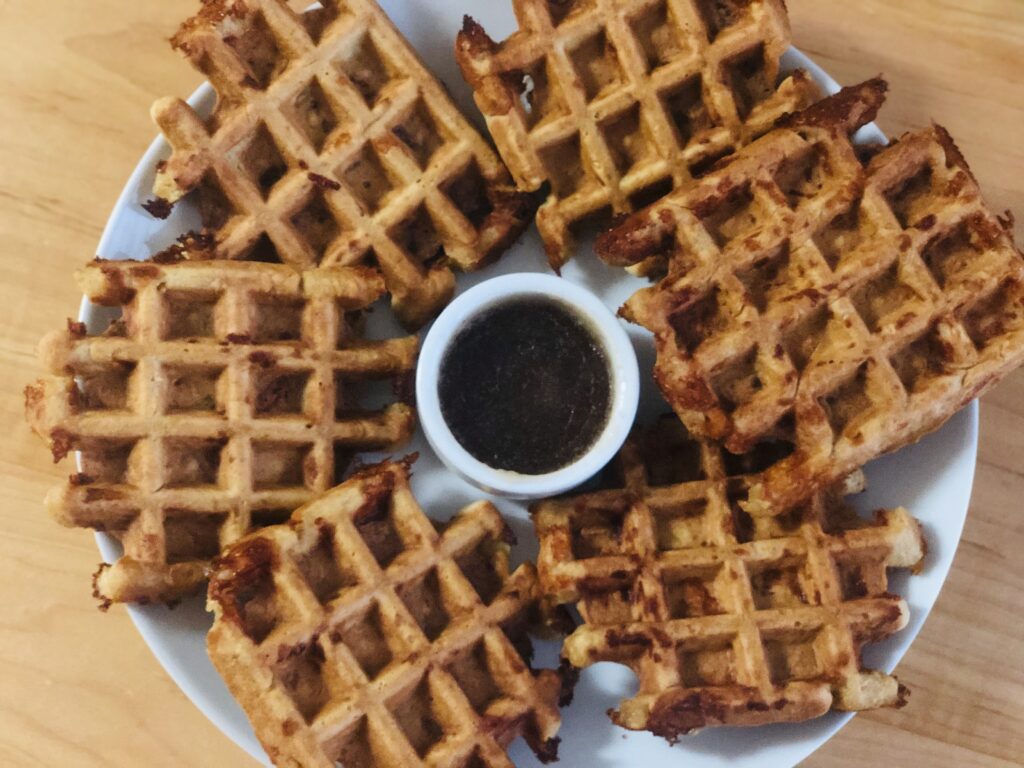 To preserve my sanity, I had to create my own set of rules to lose weight on the keto diet. My life is complicated. I need a little breathing room in order to be successful. So what if I use frozen or canned vegetables and like to drink a Diet Coke? It might shock those strict keto dieters when I say this out loud, but I figured out a way to get into ketosis that includes tasty treats like chaffles with sugar free syrup.
My way of losing weight on a keto diet is more flexible (and fun!). You don't have to count carbs from your toothpaste or multi-vitamin. Let's get real, people. I was able to lose 140 pounds and maintain that weight loss for almost a decade) by taking kitchen shortcuts and even living a little. Don't be surprised, but my way, the DIRTY, LAZY, KETO method, works too!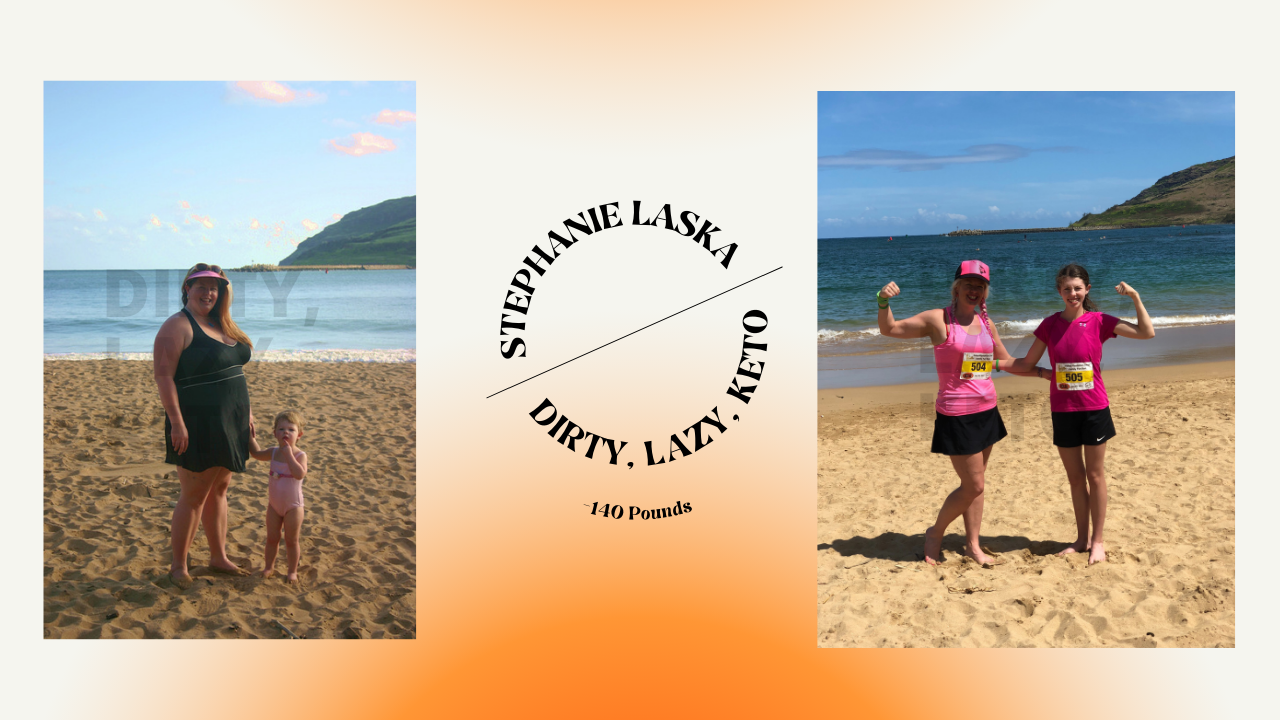 Low carb recipes don't need a long list of ingredients to taste delicious. It's been my experience that simple keto recipes taste just as yummy! There is no need to drive around to specialty stores all day long shopping for over-price, exotic ingredients. Streamlining keto cooking means you'll have more time (and money) to spend on yourself. That's a win, win!
I'm thrilled to share with you the easy-to-make keto recipes inside The DIRTY, LAZY, KETO 5-Ingredient Cookbook. Out of all the cookbooks in the series, this one, cookbook number four, is by far the easiest. Each of the 100 great-tasting keto recipes comes together using no more than five main ingredients. That's doable if I say so myself.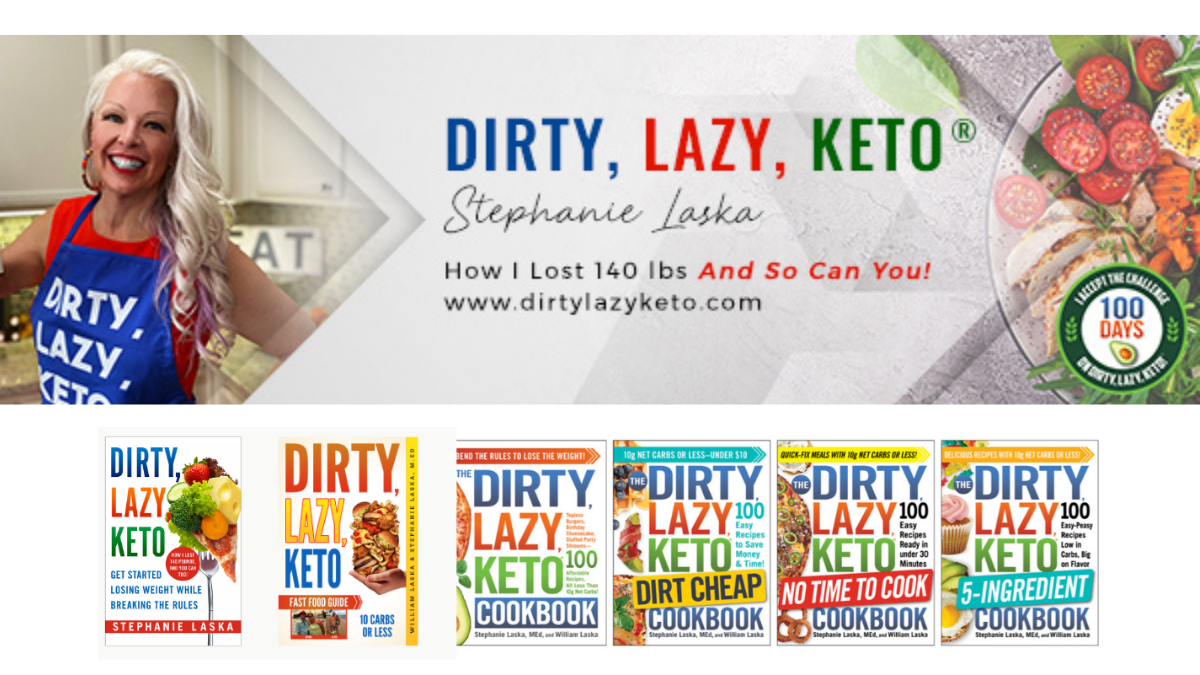 Inside The DIRTY, LAZY, KETO 5-Ingredient Cookbook, you'll find delicious breakfast, snack, entree, and dessert ideas that will appeal to the entire family. Combined with inspirational weight loss stories and keto lifestyle tips, you'll be pleased to find macros calculated for every meal. No complicated math or special trips to the grocery store required. Finally, keto meal prep with no no-muss, no fuss!
Complete your DIRTY, LAZY, KETO collection and order your copy of The DIRTY, LAZY, KETO 5-Ingredient Cookbook today. Shop on Amazon, Barnes & Noble, or wherever you like to shop for books.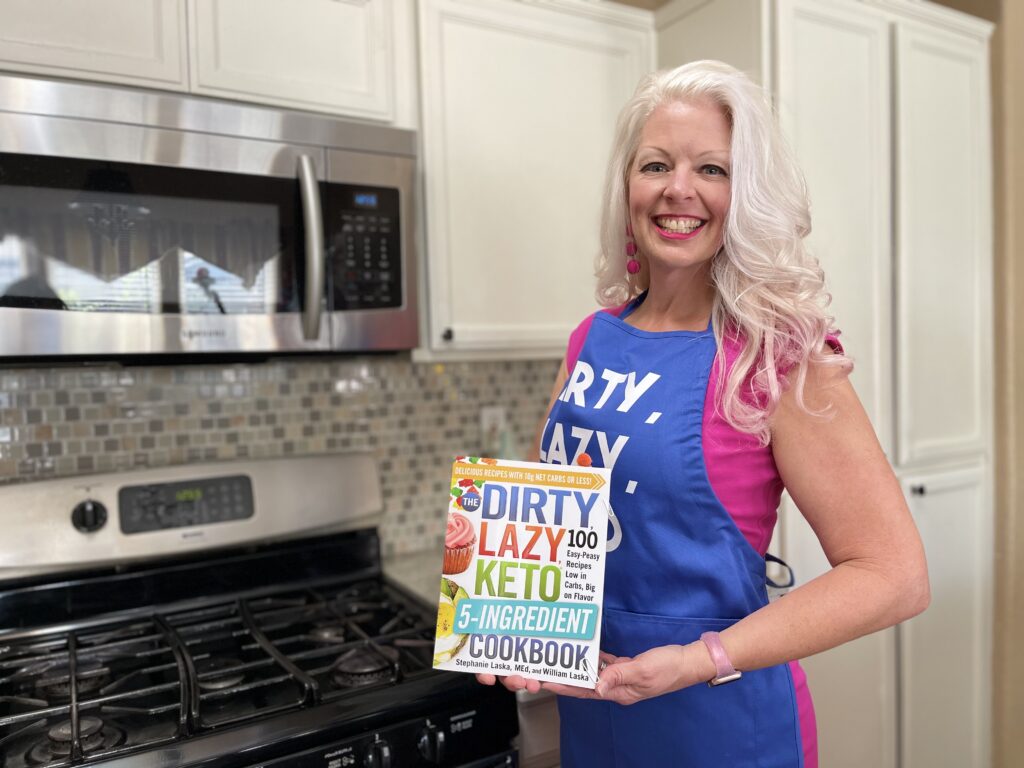 Related Keto Lifestyle Posts:
Sample Keto Breakfast Recipe (1 Minute Video): "Just a Bowl of Cereal" from The DIRTY, LAZY, KETO 5-Ingredient Cookbook
Easy Keto Dessert Recipe: Low Carb Cooking Demonstration of Keto-Friendly, "Personal Pumpkin Pie"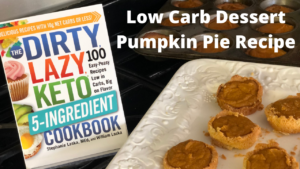 Keto Recipe Icons Inside The DIRTY, LAZY, KETO 5-Ingredient Cookbook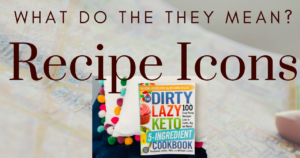 Get Started with the Keto Diet: A Beginner's Guide to Weight Loss on a Ketogenic Diet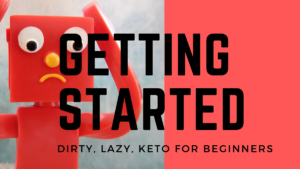 At no cost to you, as an Amazon Associate I earn from qualifying purchases.