Podcast: Play in new window | Download
Subscribe: Apple Podcasts | Spotify | RSS | More
Starting over is hard. When we have a lifetime of "slip-ups" behind us, it's demoralizing and unmotivating. You might feel embarrassed or ashamed over past failures. I get it! Before I created DIRTY, LAZY, KETO, I spent decades on a weight loss merry-go-round. I never seemed to get anywhere.
In today's podcast, episode 2 – season 2 of DIRTY, LAZY, Girl, we empathize with falling off the wagon. Everyone makes mistakes! We are here to help you get starting again.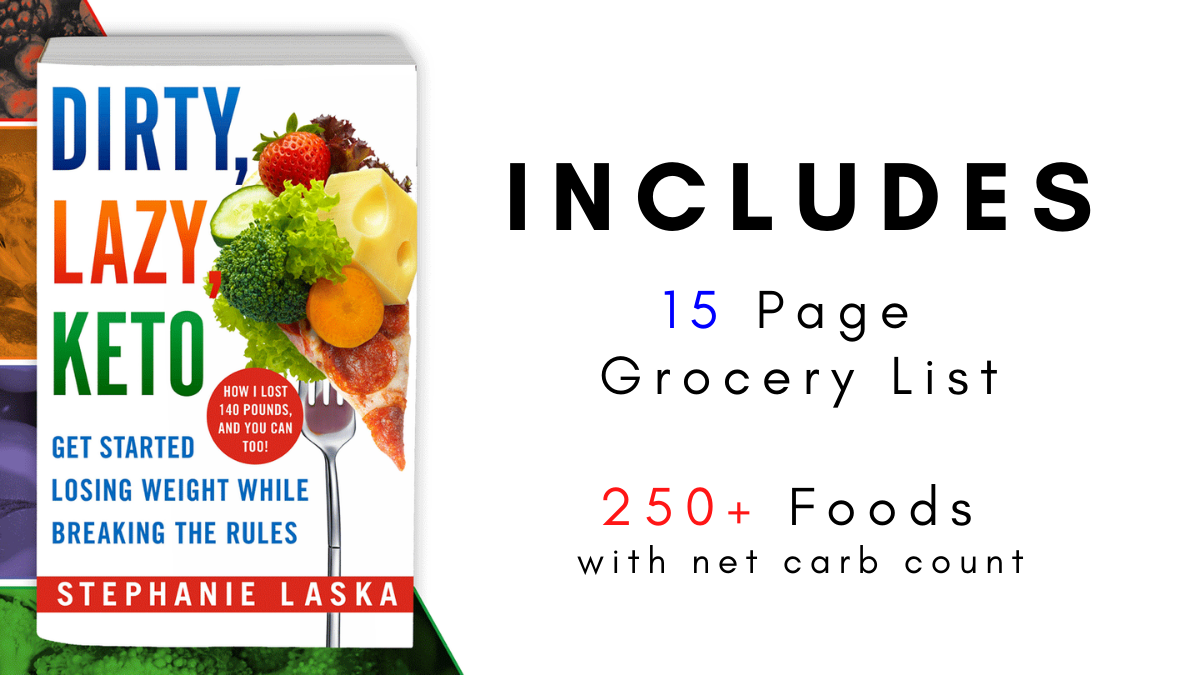 Need more help with DIRTY, LAZY, KETO? Available resources:
DIRTY, LAZY, KETO Get Started Losing Weight While Breaking the Rules by Stephanie Laska (St. Martin's Essentials, 2020)
The DIRTY, LAZY, KETO Cookbook: Bend the Rules to Lose the Weight! by Stephanie & William Laska (Simon & Schuster, 2020)
DIRTY, LAZY, KETO Fast Food Guide: Ten Carbs or Less by William and Stephanie Laska (Amazon, 2018) *FREE with Kindle Unlimited Subscription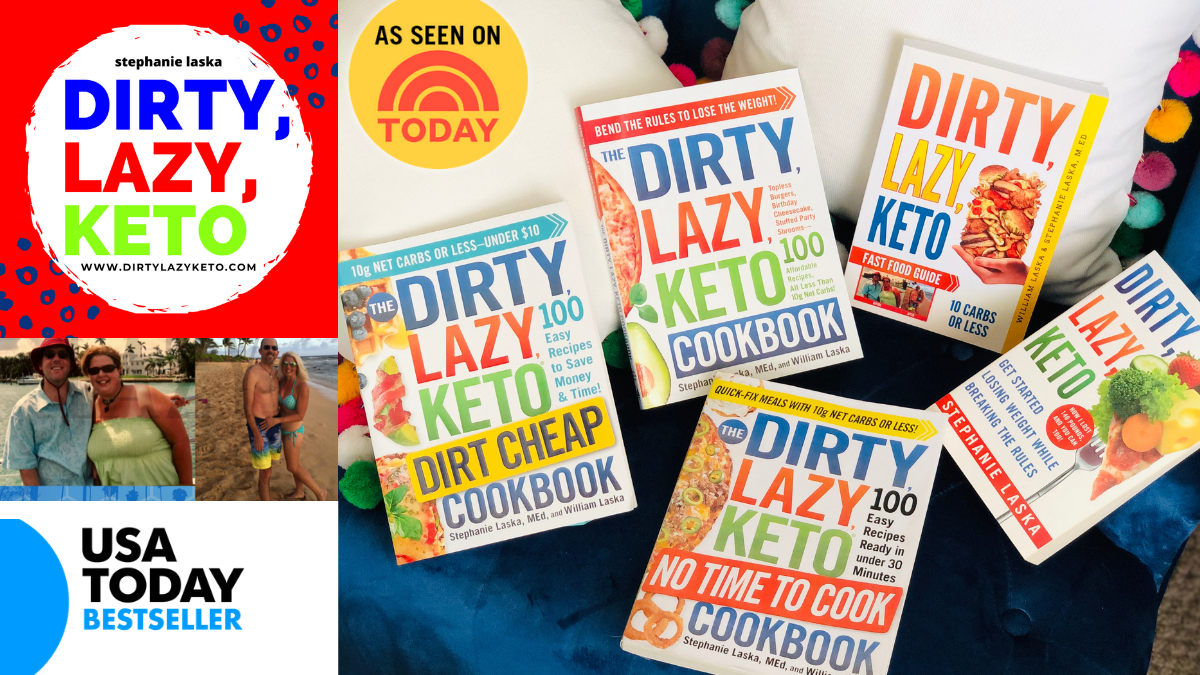 Email Support! Newsletter of "Hot Topics" that will help you on your DIRTY, LAZY, KETO journey. Register your email at http://eepurl.com/gDtz4r *FREE
Facebook Support Group: DIRTY, LAZY, KETO Recipes, Inspiration & Support *FREE or… if a small group, limited enrollment support group is desired, Stephanie also hosts the PREMIUM DIRTY, LAZY, KETO Support Group for Women Only with live interactive events, exclusive content, and 24/7 spam-free, bully-free support.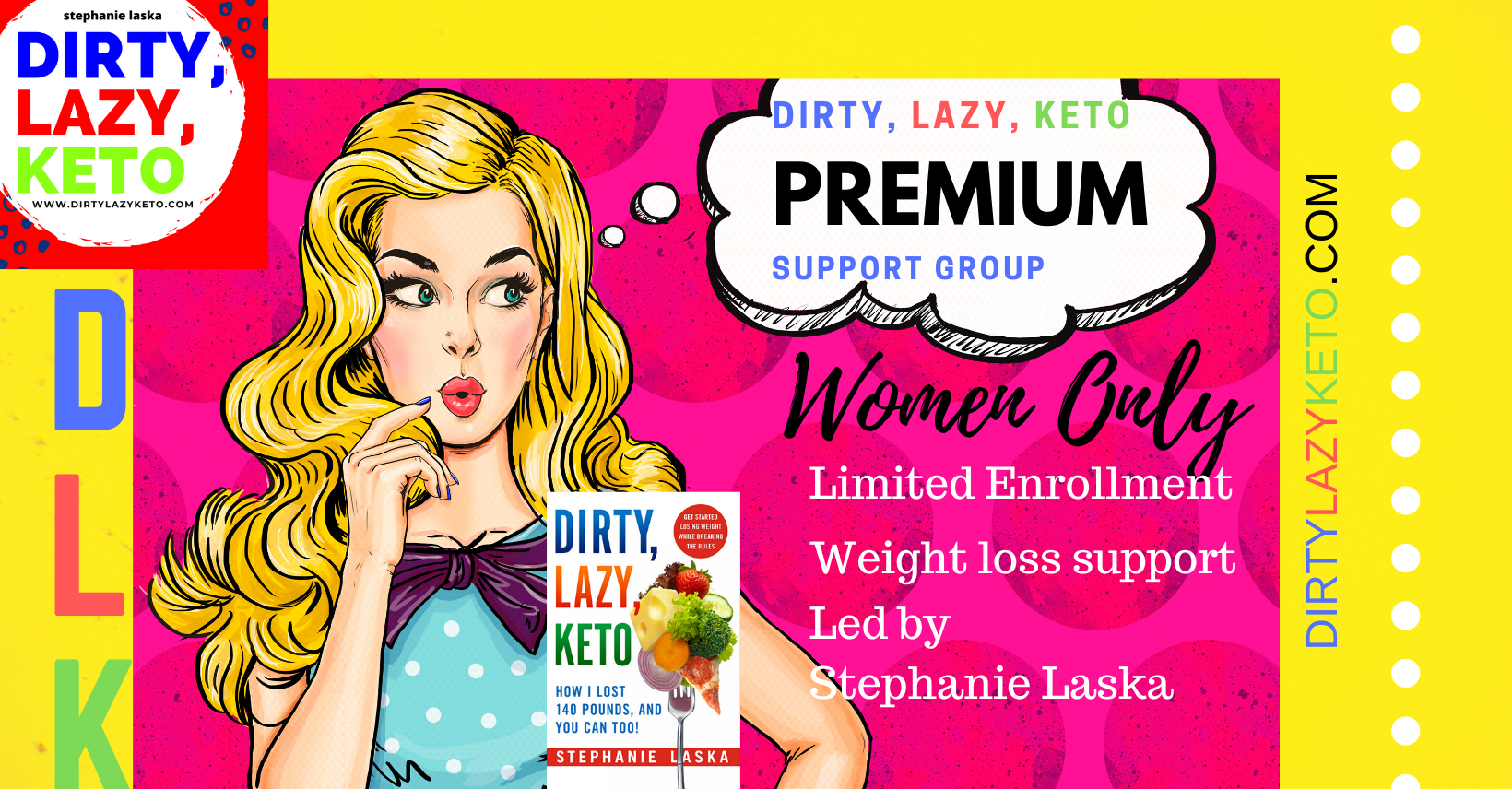 Facebook PREMIUM Private Support Group: DIRTY, LAZY, KETO Premium
Podcast! DIRTY, LAZY, Girl is available for you to listen through Apple Podcasts (and wherever you listen to podcasts) or here on the DIRTYLAZYKETO.com website. NEW! The DIRTY, LAZY, Girl Podcast is also available on YouTube! The Starting Over Episode is available to listen (audio only) at https://youtu.be/m1zgp80n-WM