Podcast: Play in new window | Download
Subscribe: Apple Podcasts | Spotify | RSS | More
I'm burning the candle at both ends right now. I'm working around the clock to get The DIRTY, LAZY, KETO Dirt Cheap Cookbook out into the world and it's taking a toll. Can I tell you what my kids bought me for my birthday? A butt pillow! (Because lately, I spend so much time on the computer.) If I'm going to commit to my health as my top priority, I need to figure out a way to exercise and make time for keto meal planning. No one is going to do the work for me!
In today's episode, we are share 6 tips on how to become more efficient and balanced with your time. Eating healthy and losing weight with DIRTY, LAZY, KETO doesn't happen automatically. You've got to make time for grocery shopping and making easy keto meals. How will you make time to "do it all?"
Losing weight with keto isn't about JUST cutting carbs. In my experience of losing 140 pounds, I needed to make improvements in many areas of my life! I created the DIRTY, LAZY, Girl podcast with my BFF Tamara to help others overcome common obstacles in their path – we offer up "dirty" and "lazy" tips to work your way around them. Sound like fun? You can watch the podcast on the DIRTY, LAZY, KETO YouTube Channel or listen to the audio version only through Apple Podcasts, Spotify, iHeartRADIO, Stitcher, or Google Podcasts.
If you enjoyed today's video episode, please show your support with a thumbs up, leave a comment, and subscribe to the DIRTY, LAZY, KETO YouTube Channel. Be sure to turn on your notifications so you don't miss out when future episodes of videos drop.
For help with keto meal planning, starting dirty keto or lazy keto, or for exciting new keto recipe ideas, check out The DIRTY, LAZY, KETO Dirt Cheap Cookbook by Stephanie & William Laska (Simon & Schuster). I share 100 easy-to-make, affordable recipes that cost no more than $10 to make — for the whole thing! Is keto cooking taking too long your hot button – In that case, you'll love The DIRTY, LAZY, KETO No Time to Cook Cookbook where every low carb recipe can be made in under 30 minutes. In all of my cookbooks, every recipe is 10g or less net carbs per serving. Order now!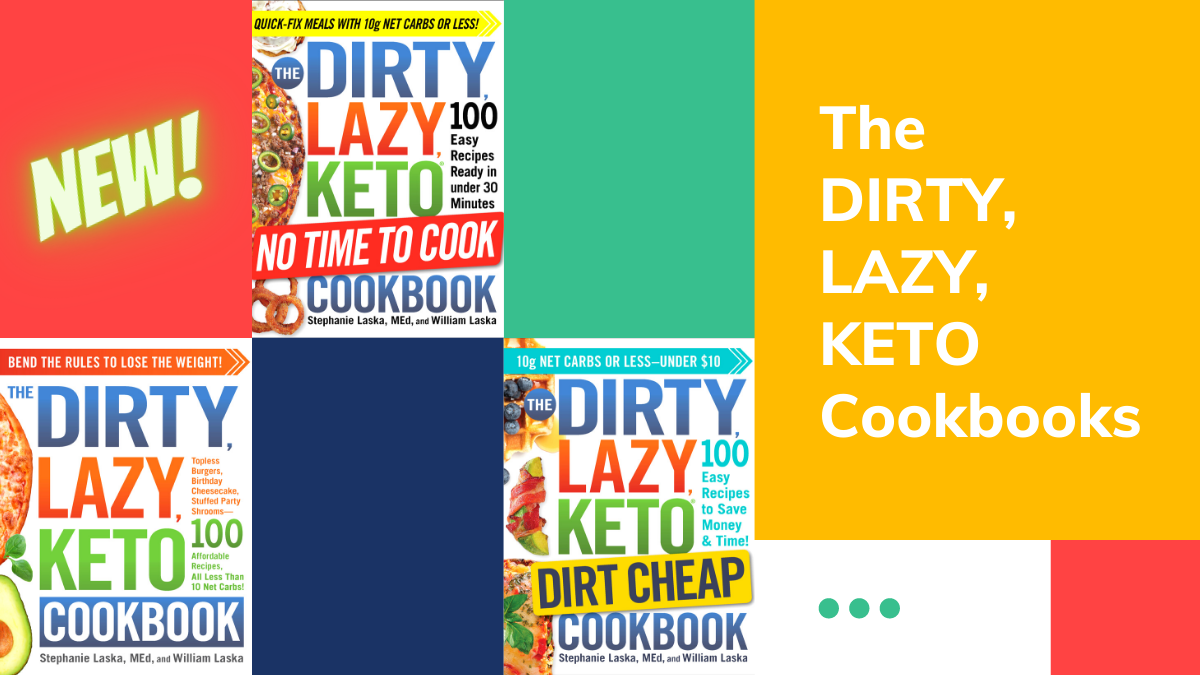 Thanks for listening!
Stephanie Laska, Author & Creator of DIRTY, LAZY, KETO
-140 pounds
#TimeManagement #Podcast #DIRTYLAZYKETOdiet #priorities
RELATED POSTS: