Do you like spending all day in the kitchen? Me neither! I want to get in and out as fast as I can and get to the good part — eating!
5 Time-Saving Gadgets
Time is money. You don't want to waste either one! I have 5 favorite kitchen appliances that help me cook more efficiently.
Do you "have to have" these? Nope. You don't need anything fancy. But since you're curious, I'll share my recommendations.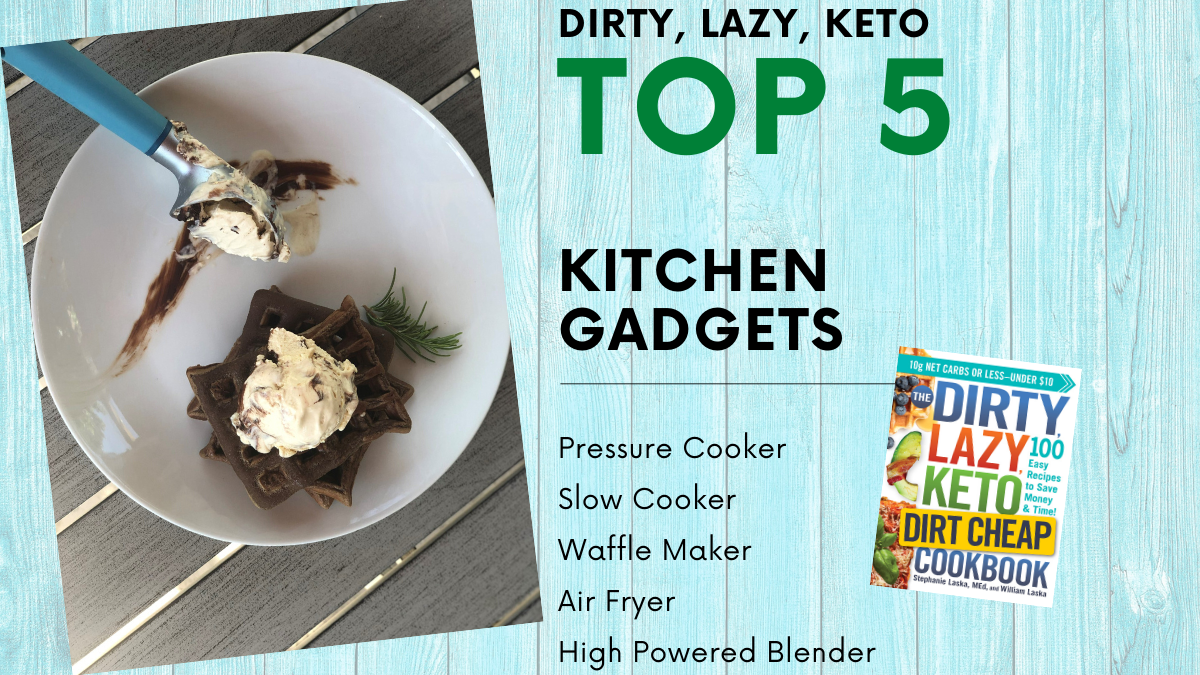 Easy Recipes to Save Money & Time
Eating healthy shouldn't be complicated, boring, or expensive. I pulled together my favorite low carb recipes with 10g net carbs per serving to share with you in the upcoming The DIRTY, LAZY, KETO Dirt Cheap Cookbook: 100 Easy Recipes to Save Money & Time. Every recipe costs under $10 to make and has 10g of net carbs or less per serving. How about that?
Many of these recipes use my favorite time-saving kitchen appliances. If you don't have one (or any) of them, don't worry, I explain all sorts of ways to cook yummy meals on a budget.
Order your copy now of The DIRTY, LAZY, KETO Dirt Cheap Cookbook!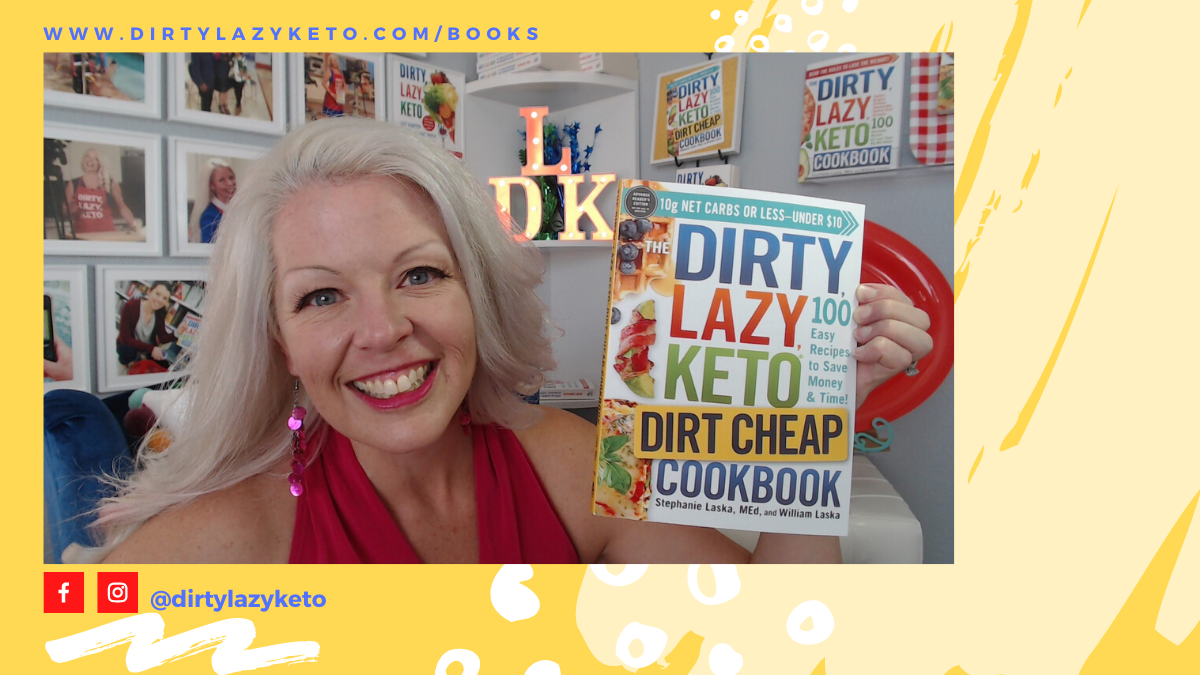 Want more tips like this? I recorded a video with all sorts of creative suggestions you can use to save money and time with DIRTY, LAZY, KETO. Losing weight shouldn't be expensive! Be sure to give this a thumbs up on YouTube and subscribe to the channel while you're there. That way, you'll never miss an update!
#KetoOn!
Stephanie
Related Keto Lifestyle Posts:
Save Money & Time in the Kitchen: 10 Tips!
Cheap Keto Kitchen Tools – Under $15