Are you celebrating a DIRTY, LAZY, KETO birthday? Let me share how I celebrate.
Today is my birthday! I'm celebrating another year on this planet. I won't tell you how old I am, but I will admit to this – I've never felt more fabulous!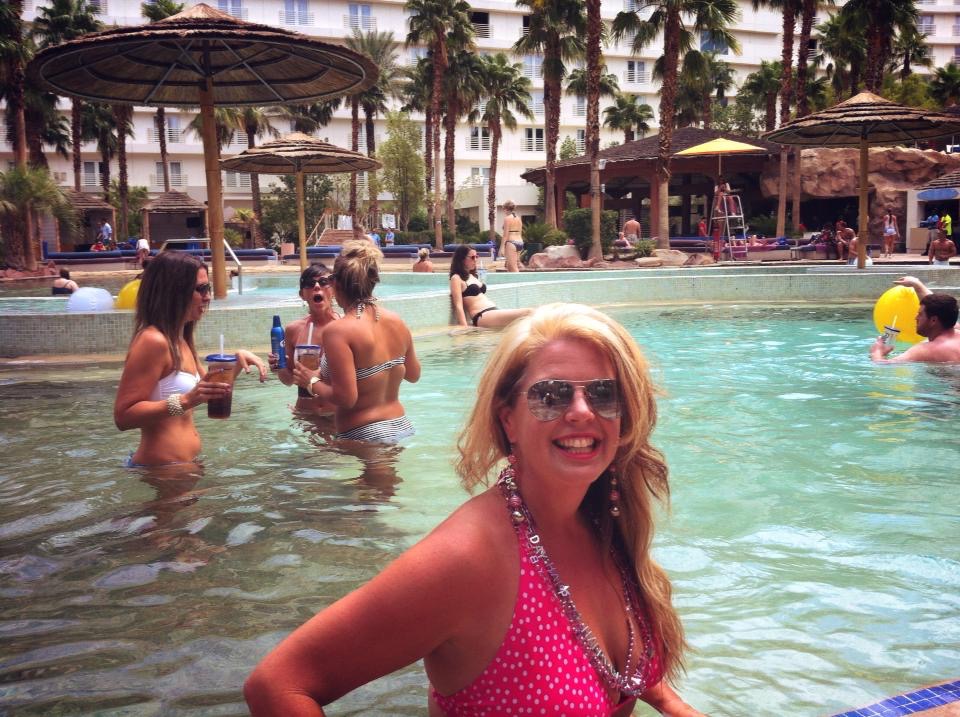 I started DIRTY, LAZY, KETO around the time of my birthday, many moons ago. I had just returned from a trip to Disneyland where I discovered, sadly, that I had trouble fitting inside some of the amusement park rides. Approaching 300 pounds, my size was just too big. That wasn't the impetus for my lifestyle change, though, it was when my son practically flew out from under the safety bar of a rollercoaster while sitting next to me. The safety bar stopped at my stomach, leaving a huge, unprotected gap between the bar and my little boy. THAT was the moment I decided to make a change.
Many, many birthdays later, I stand before you literally half the person I used to be. I lost 140 pounds, or half of my body weight, and have kept it off for eight years now. Every year on my birthday, I look forward to celebrating something quite unusual – me!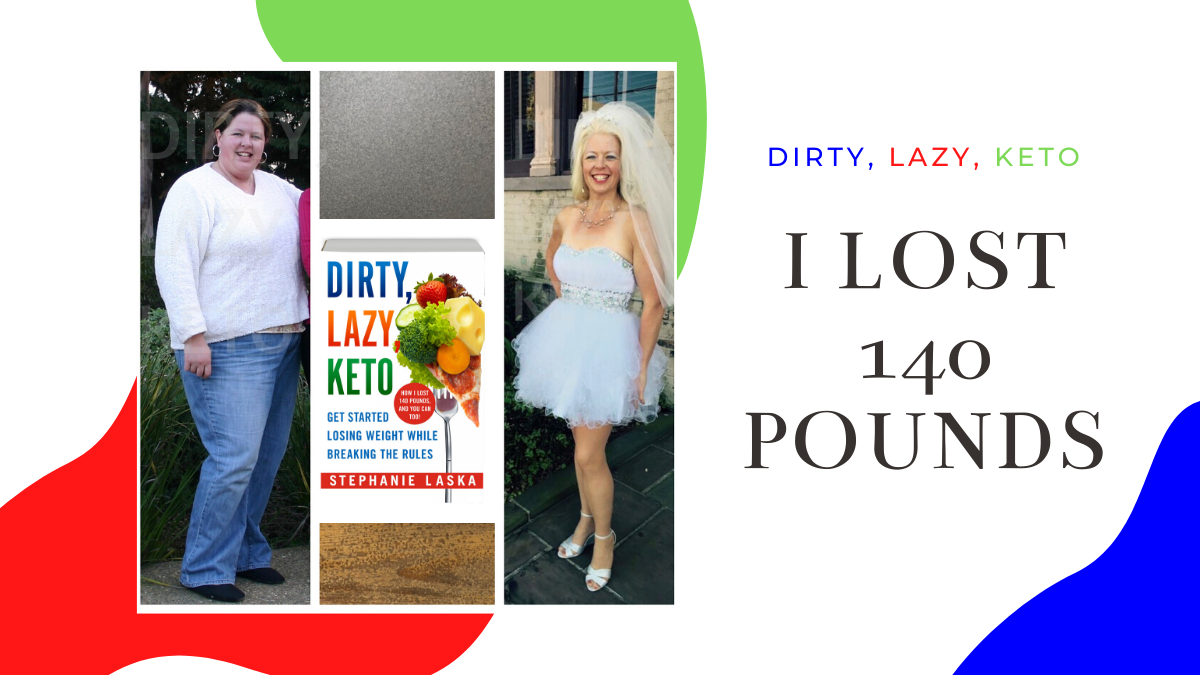 Instead of gorging on cake or cutting lose with carbs for the day, I choose to honor my new body with a planned special activity. I even drag my family along (sometimes kicking and screaming) for the annual homage.
Over the years, I've really come up with some birthday wing-dings including: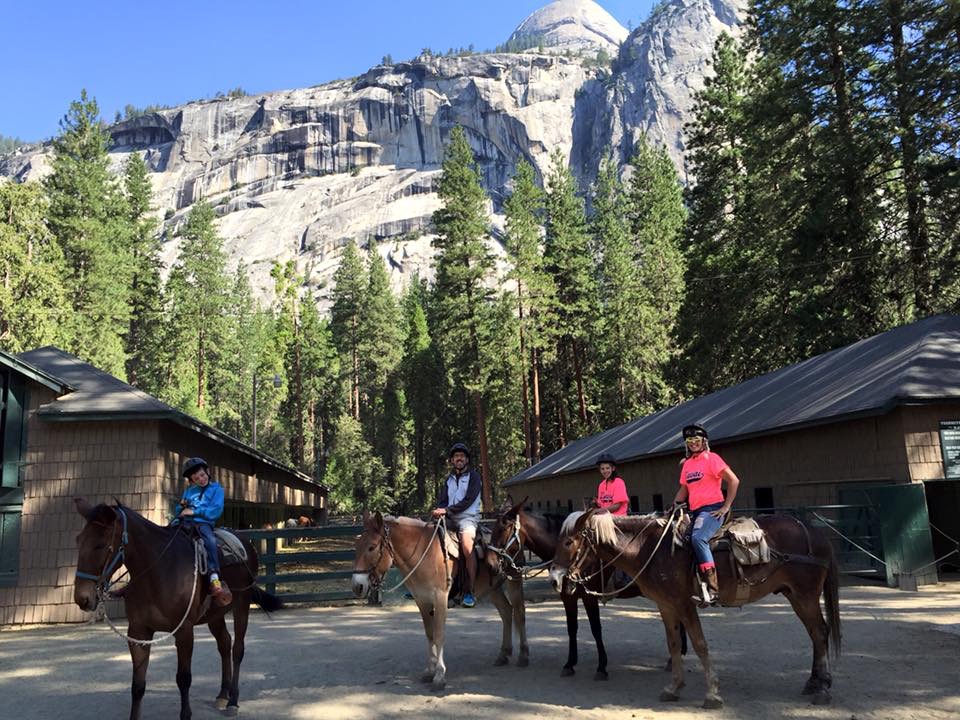 Hiking to the top of a 1,000-foot waterfall in Yosemite
Wearing a bikini for the first time at a pool party in Las Vegas (photo above!)
Biking across the Golden Gate Bridge in San Francisco (photo below)
Karaoke singing and belly-dancing (absolutely NO photos of that!)
Horseback riding – giddyap! – because I was under the weight limit!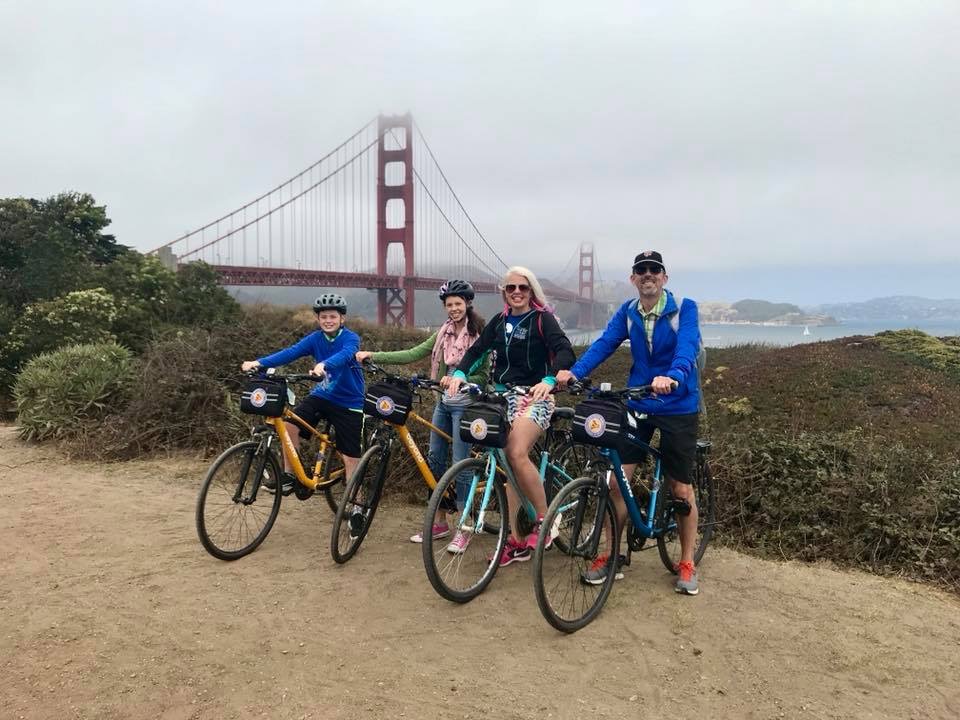 What about this year, you ask? I plan to dance the night away in a sparkly pink dress with a live band playing the oldies. I won't get tired, and I'll be able to dance to every song. I'm so thankful for all that DIRTY, LAZY, KETO has given me. I don't plan on wasting another minute – I'm choosing the bigger life.
What adventure awaits you on your DIRTY, LAZY, KETO birthday this year? How will you celebrate the new "you"?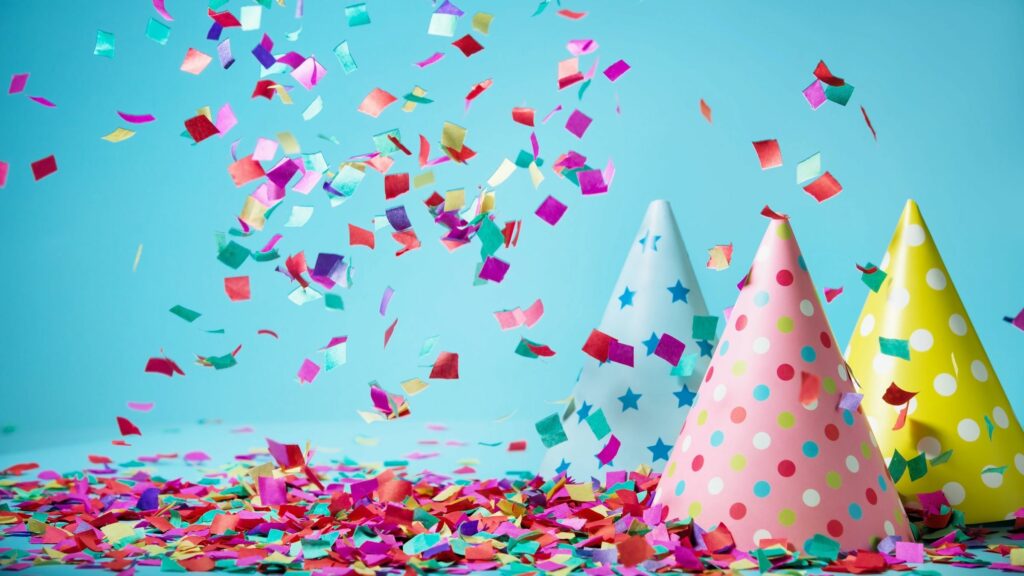 Let's talk more about NOT using food as a reward in this helpful video on the DIRTY, LAZY, KETO YouTube Channel. Be sure to like, comment, and subscribe!
Stephanie Laska is the author and creator of the bestselling book DIRTY, LAZY, KETO series: DIRTY, LAZY, KETO Get Started Losing Weight While Breaking the Rules: How I Lost 140 Pounds, DIRTY, LAZY, KETO Fast Food Guide: Ten Carbs or Less and the #1 New Release on Amazon, The DIRTY, LAZY, KETO Cookbook: Bend the Rules to Lose the Weight. She also hosts a small group keto weight loss support group for women only –  https://www.facebook.com/groups/DIRTYLAZYKETO.Premium.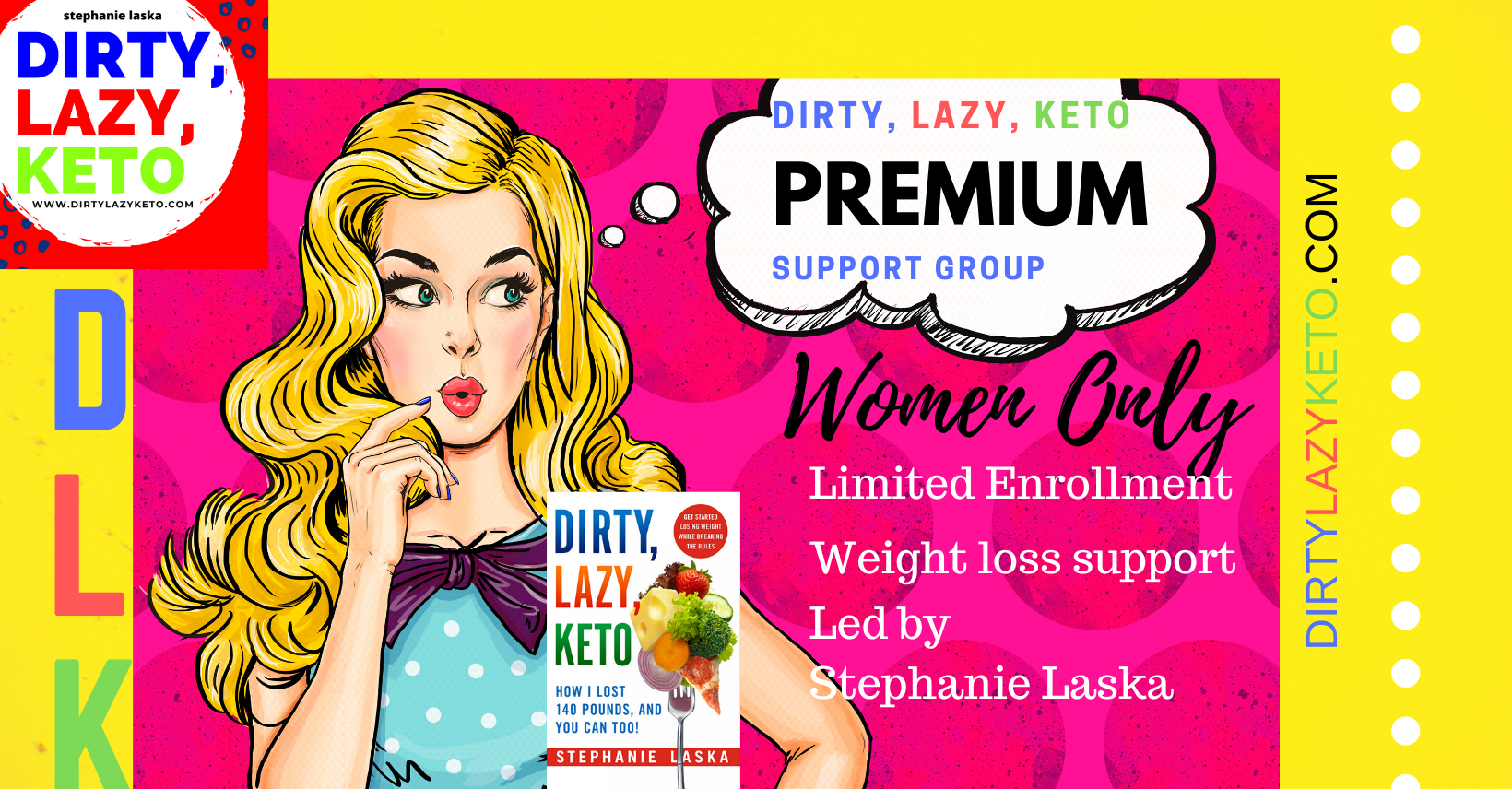 Never miss an update! Follow Stephanie on Facebook @dirtylazyketo or on Instagram @dirtylazyketo or @140Lost. Twitter @140Lost, or on Pinterest @dirtylazyketo.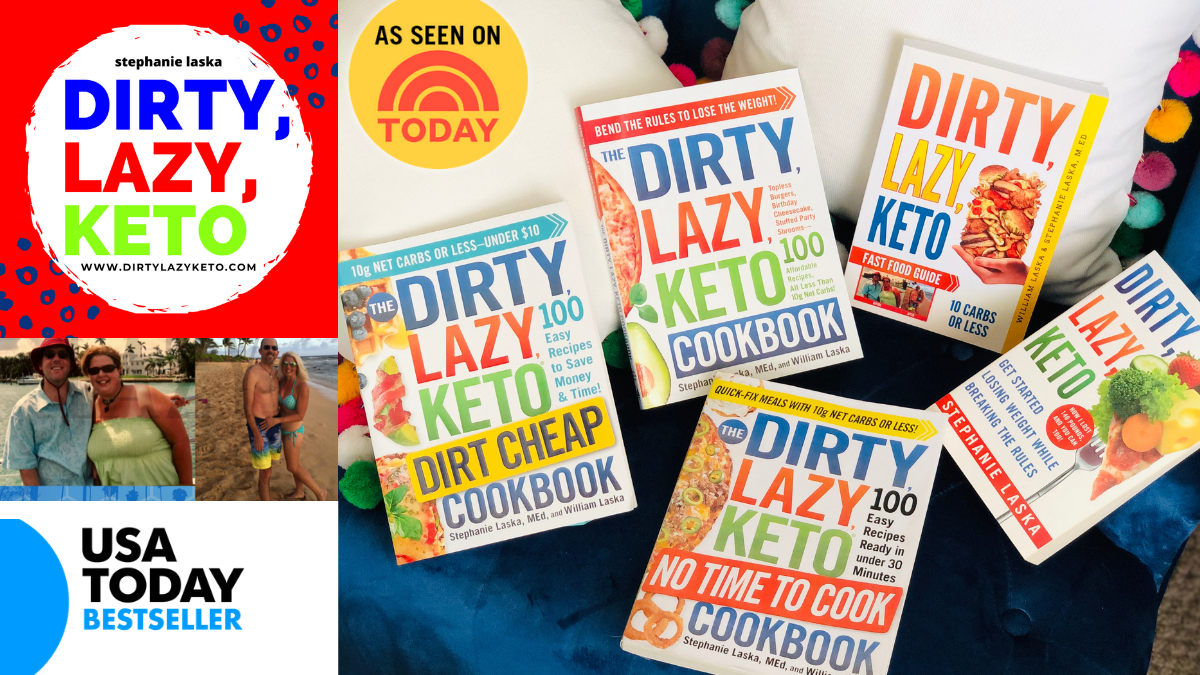 As an Amazon Affiliate I earn from qualifying purchases.