Eating healthy doesn't have to cost extra. Really! In fact, many families report SAVING money as a result of this lifestyle. GONE are the expensive boxes of name brand cereal, GONE are the pricey chips that go stale in just a few days, and GONE are the shopping carts full of junk food.
Top 10 Tips for Saving Money on DIRTY, LAZY, KETO
YOU go to the store. You can't blame other people for not buying DLK friendly foods or not checking the prices.
Skip anything that says "KETO" on it. It's probably expensive and unnecessary.
Eat real food! Shop the outside perimeter of the grocery store. That's where the fresh meats, vegetables, fruits, and dairy are usually located.
Go to the store often. I go twice a week. Really! If you go on a regular schedule to buy fresh foods, you tend to buy only what you need, reducing waste.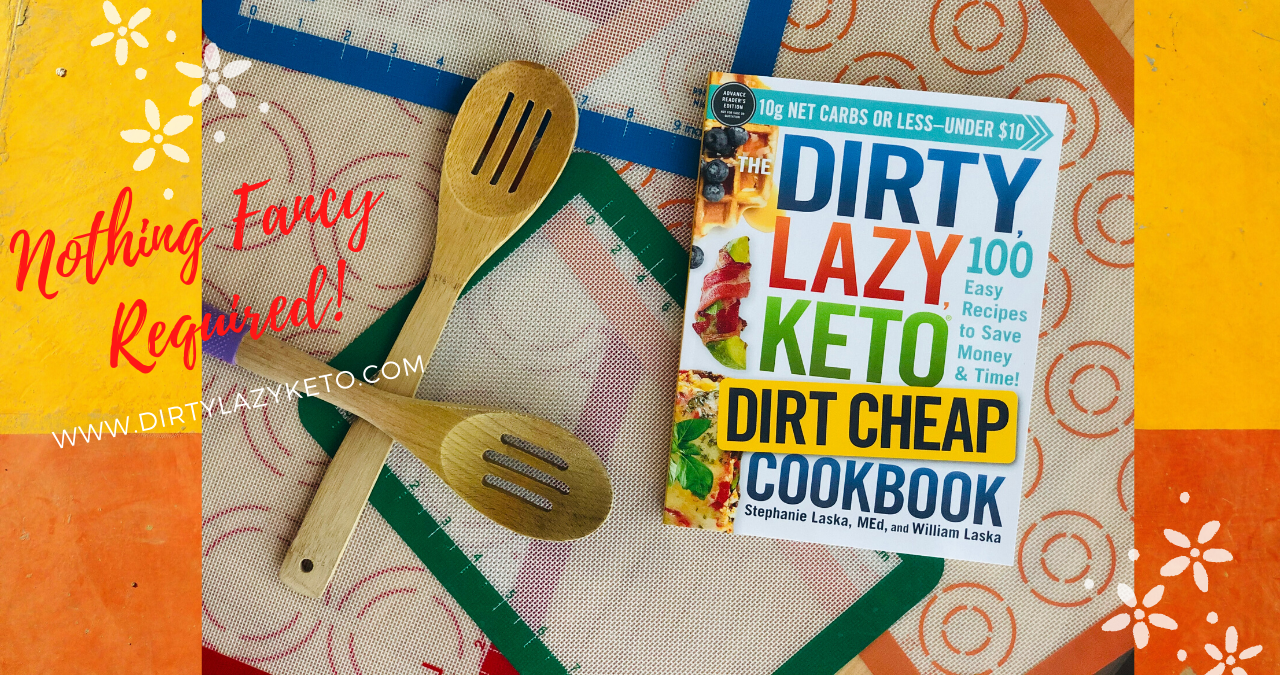 Buy meats in bulk when you catch a good sale — stock up your freezer!
Buy frozen riced cauliflower instead of fresh. Much cheaper.
Avoid buying specialty baking items at your regular grocery store, where items can be pricey (think $10.99 for a bag of almond flour! No thanks). Instead, check out discount retails (like Big Lots, TJ Maxx, or your local option) and stock up.
If you aren't sure when you'll be able to use your fresh vegetables, and want to prevent immediate spoiling, stop, steam and refrigerate. This way, their life is extended.
Buy bags of shredded cheese when they are on sale and freeze for future use.
"Make Your Own". If you tend to use a pricey ingredient, like Carbquik or "Everything but the Bagel" seasoning – figure out how to make your own using bulk ingredients. Recipes for both are one google search away!
Planning for the week's meals and sticking to a shopping list can be your best friend when on a budget. My family is so passionate about keeping costs down that we included a whole category of recipes that are "Budget-Friendly" in our cookbooks, The DIRTY, LAZY, KETO Cookbook: Bend the Rules to Lose the Weight and coming soon… The DIRTY, LAZY, KETO Dirt Cheap Cookbook: 100 Easy Recipes to Save Money and Time!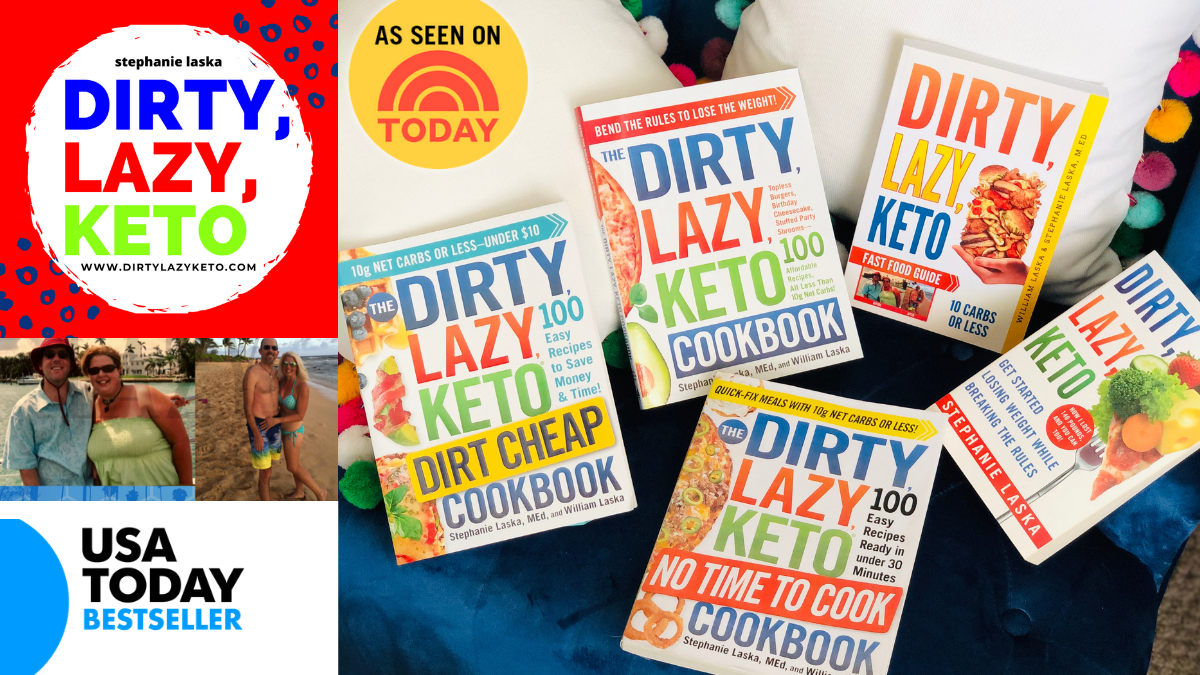 Eating healthy doesn't have to be expensive. By utilizing strategies like these, you'll end up saving, not spending extra money. Plus, you'll look and feel fabulous. And that, my friends, is priceless.
Need more support? Stephanie also hosts a small group, premium keto support group on Facebook for women only.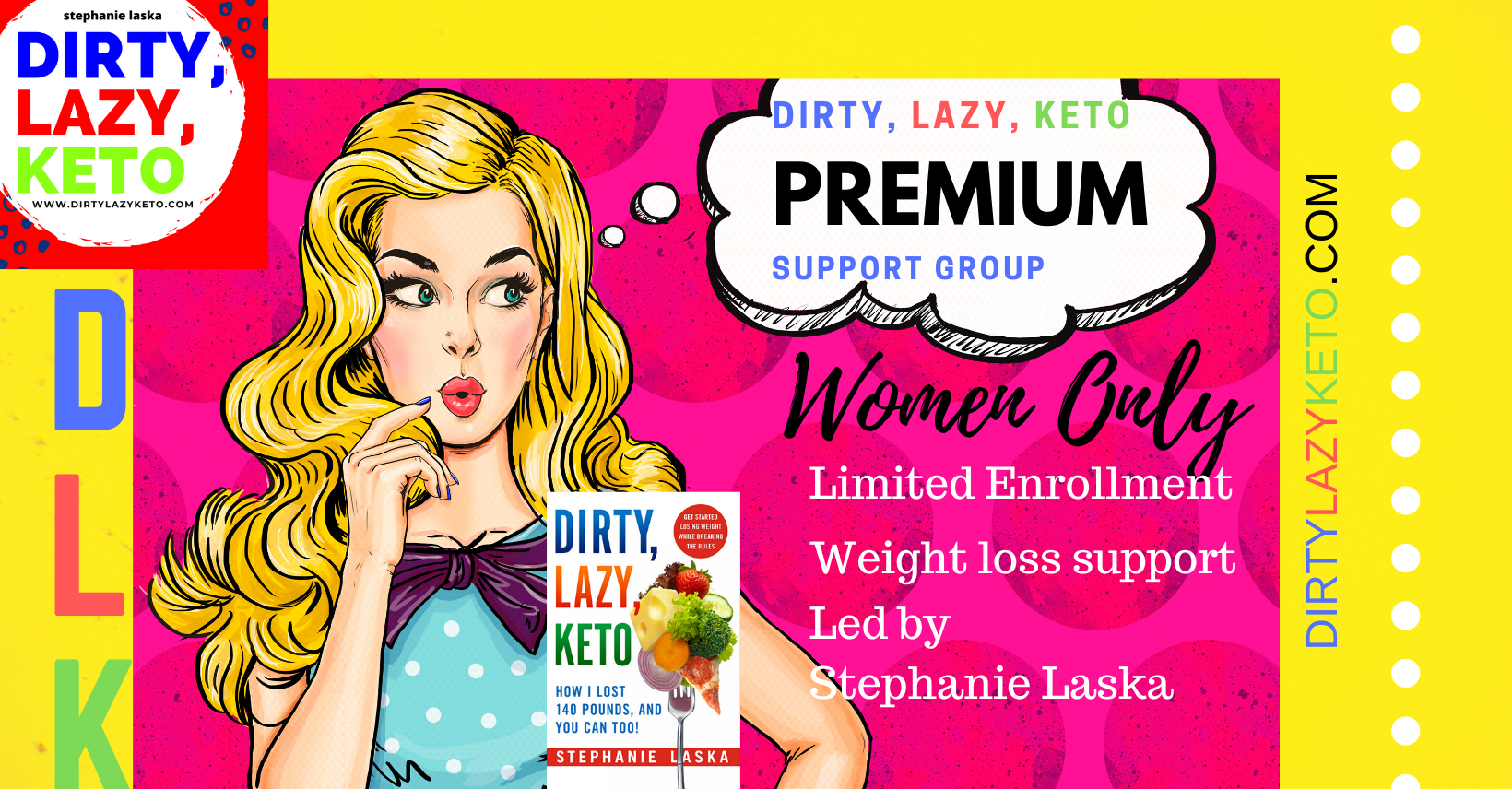 At no expense to you, As an Amazon Associate I earn from qualifying purchases.