Podcast: Play in new window | Download
Subscribe: Apple Podcasts | Spotify | RSS | More
Chaffle, chaffle, chaffle… what the heck is a CHAFFLE? Technically, a chaffle is a cheese waffle, but I like to use the word a little more loosely. You can use all sorts of keto ingredients to make these glorious bread substitutes. In this short recording, I'm going to teach you how to make one of my favorite chaffle recipes. I call it, "Sweepstakes Chaffle on the Beach," because the flavors make me feel like I'm on vacation. You can listen to the audio only on the podcast or watch the video on YouTube.
Sure, chaffles only take a few minutes to make, but in today's DIRTY, LAZY, KETO video, I spend time talking about how to select the best low carb ingredients. I give lots of keto tips and hacks! From picking out a chaffle maker to recommendations for how to top your chaffle, I don't want you to waste your money on buying anything unnecessary.
Today's keto recipe is from my new cookbook, The DIRTY, LAZY, KETO Dirt Cheap Cookbook (Simon & Schuster, 2020). There is a whole chapter on affordable and easy keto breakfast ideas – and there are plenty more chaffle recipes to try. In total, there are 100 easy recipes to save money and time. Every recipe cost no more than $10 to make – that's for the whole recipe! And, you can expect every recipe serving has 10 or less grams of net carbs.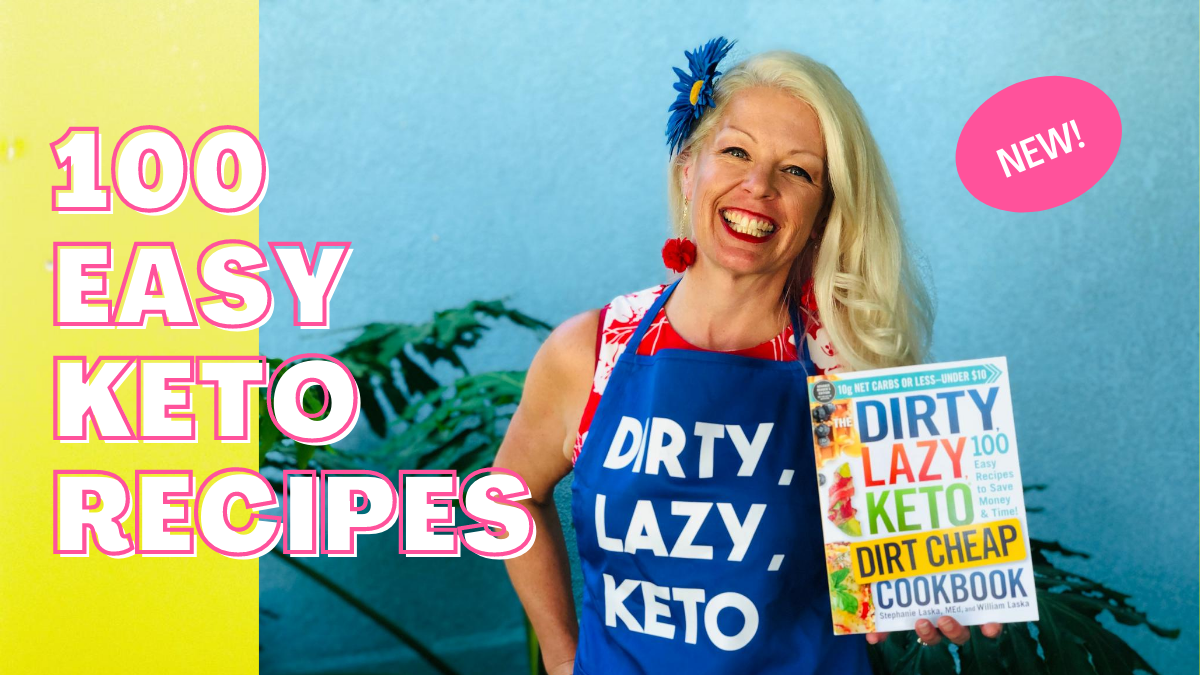 I want to help you succeed just like I did. Throughout The DIRTY, LAZY, KETO Dirt Cheap Cookbook I offer tips, tricks, and suggestions about how to make keto easier. I lost 140 pounds and have kept that weight off for 7 years now. I'll tell all of my secrets in the DIRTY, LAZY, KETO books.
If you enjoy the show, please like and leave a comment about the video on youtube. Subscribe to the DIRTY, LAZY, KETO YouTube Channel and turn on notifications – you'll never miss an update!
As promised, I'd like to share this free chaffle recipe (reprinted with permission from Simon & Schuster) from The DIRTY, LAZY, KETO Dirt Cheap Cookbook. Losing weight shouldn't be complicated, boring, or expensive. I'm here to help!