Podcast: Play in new window | Download
Subscribe: Apple Podcasts | Spotify | RSS | More
Affordable low carb recipes on the keto diet are available. You just have to know where to look! Personally, I shop and cook on a tight budget, so creating affordable low carb recipes is part of my everyday routine.
5 Steps for Making Affordable Low Carb Recipes
FIRST. Shop your pantry or freezer first – make affordable low carb recipes using ingredients you already have.
SECOND. Buy frequently used items in bulk and on-sale. It's okay to stockpile!
THIRD. Reuse and recycle leftovers – Last night's turkey taco ingredients help make today's egg bites.
FOURTH. Skip the fancy-pants low carb recipes that call for exotic, rarely used foods.
FIFTH. Choose less expensive proteins.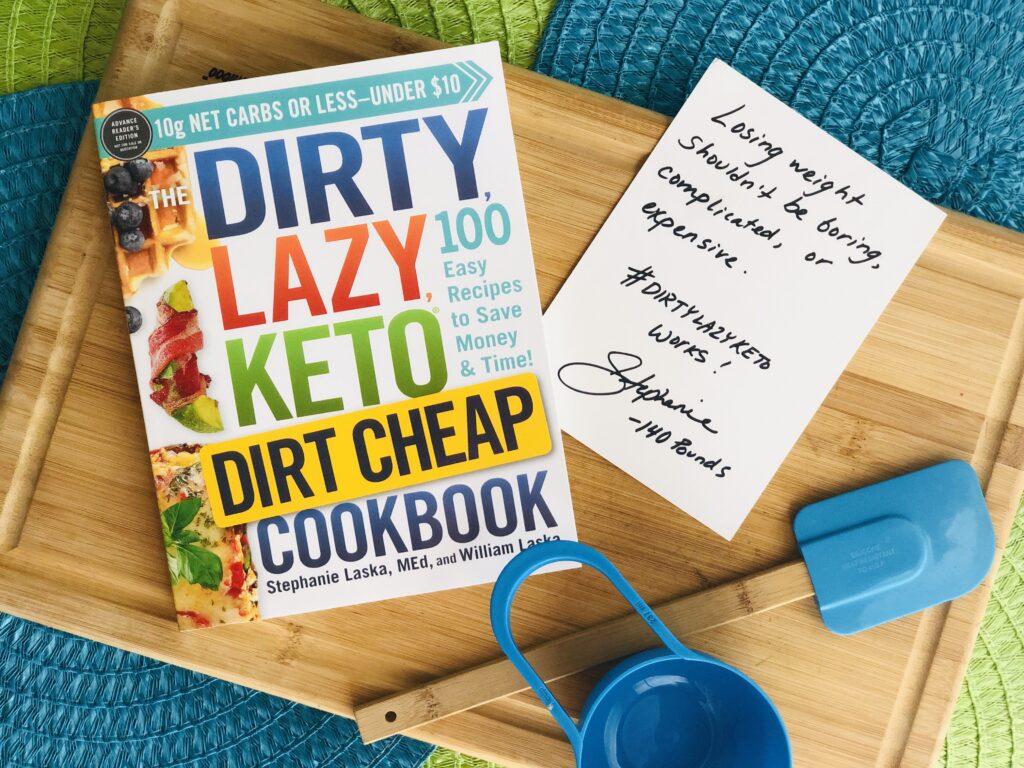 Making ketosis recipes on a keto diet shouldn't be complicated, boring, or expensive! You don't have to break the bank to go keto with The DIRTY, LAZY, KETO Dirt Cheap Cookbook. In fact, each of the 100 affordable ketosis recipes costs under $10 or less to make and contain 10g or less net carbs per serving (all macronutrients provided).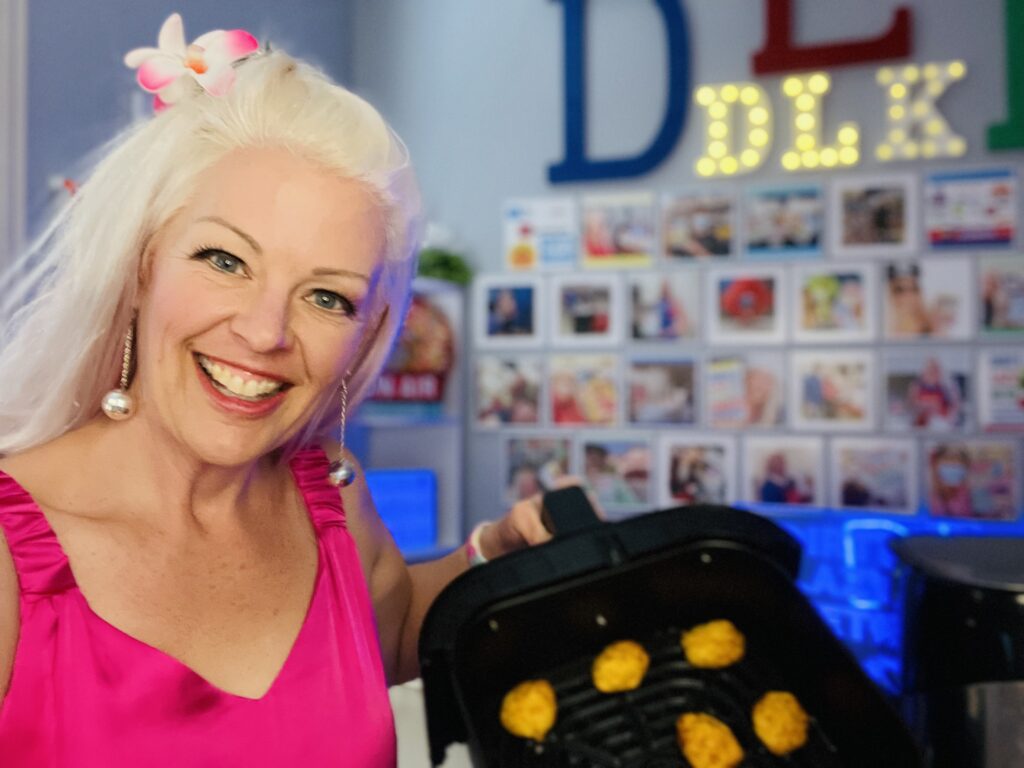 Everyday Ingredients
Next, the ketosis recipes shared in The DIRTY, LAZY, KETO Dirt Cheap Cookbook are built around common ingredients (you can actually pronounce and will use over and again—no waste) found in your local supermarket; nothing pretentious or expensive is required to make these delicious snacks, meals, drinks, or desserts.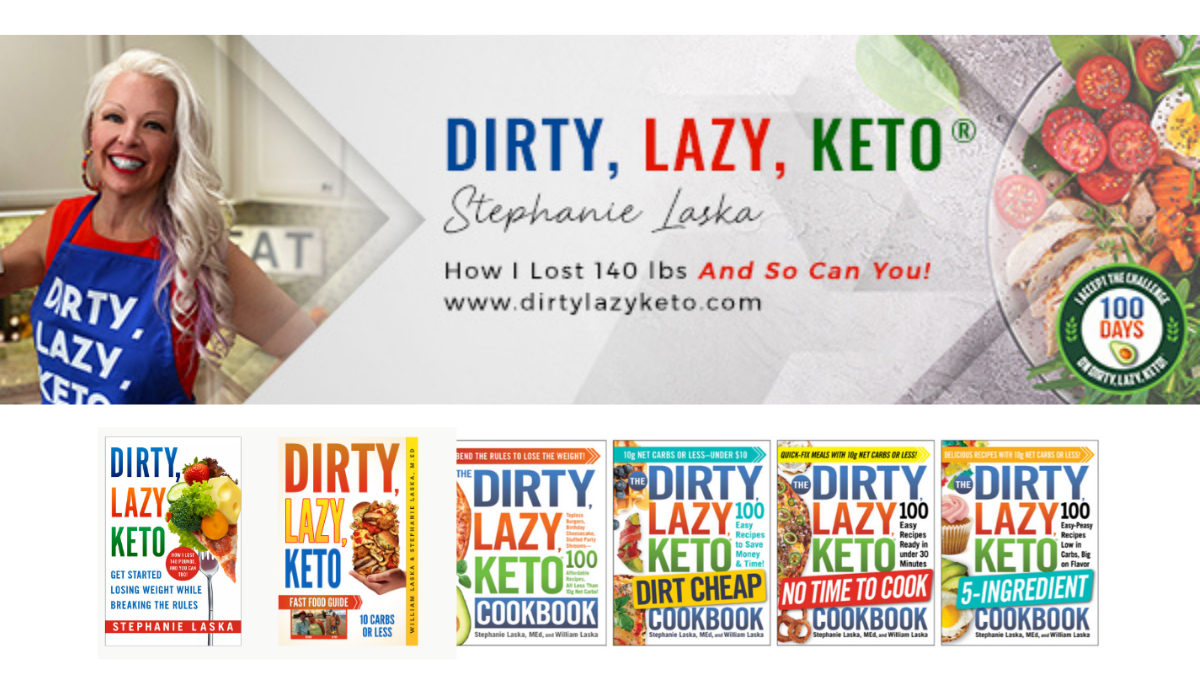 I'm here to help support you on your weight loss journey. I have a ton of resources to help you solve keto weight loss problems. Keto lifestyle support groups, keto cookbooks, or free inspirational weight loss videos? I've got you covered. Let's do this together, my friend!
Related "Affordable Low Carb Recipes" Posts: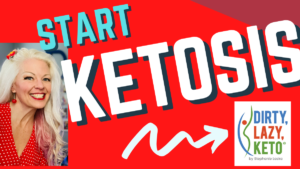 Keto Plateau? Hacks to Break a Weight Loss Stall on the Keto Diet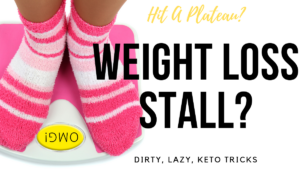 Get Started on a Ketogenic Diet: Beginners Guide to Ketosis