Podcast: Play in new window | Download
Subscribe: Apple Podcasts | Spotify | RSS | More
No matter what your goal is… you need an empowering space to get to work.
I sure wish I had listened to this episode "back in the day." When I was writing the early drafts of DIRTY, LAZY, KETO, I had to fight to get a few minutes of peace and quiet on the family computer. I haven't had a space of my own since high school! I've wasted a lot of time and anguish over the years by not taking this topic seriously.
Once you claim your space (for a home gym, DIRTY, LAZY, KETO cabinet in the kitchen, gardening shed, craft corner…), then it's time to set up shop. Pull out all the stops! Customize and personalize the space to make it more inviting. DIY room decoration can provide you with a surprising amount of motivation. Just look at what I was able to create below…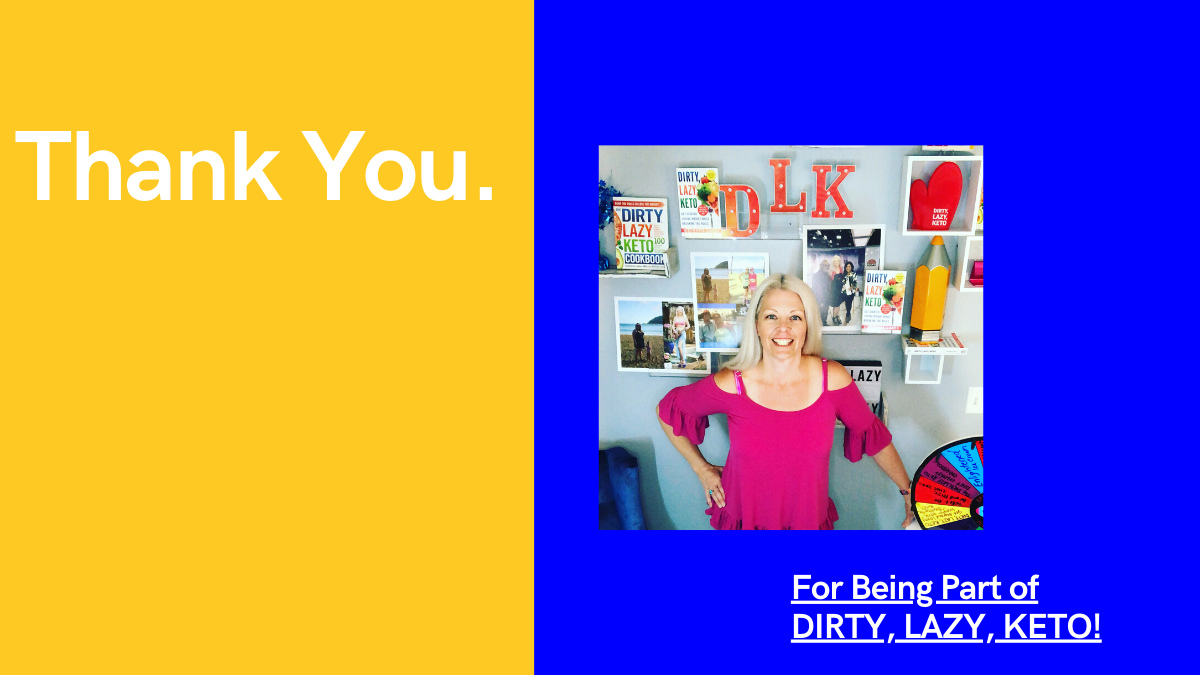 I became motivated to create this DLK space thanks to this episode! With a little forethought and creativity, I transformed a noisy and crowded playroom into an inspiring and organized workspace. This project didn't cost an arm and a leg. I finished the transformation fast and on the cheap.
Now that I have a quiet, inspirational place to work, I've become motivated to try making DIRTY, LAZY, KETO live videos. I hosted a virtual book launch party for DIRTY, LAZY, KETO Get Started Losing Weight While Breaking the Rules, and gave away dozens of sponsored prizes! But that's not all… I tried recording an upcoming podcast ON VIDEO (details to come on the DIRTY, LAZY, KETO YouTube channel!) and started a weekly FRIDAY LIVE Facebook Q/A for the Premium Supporters Group.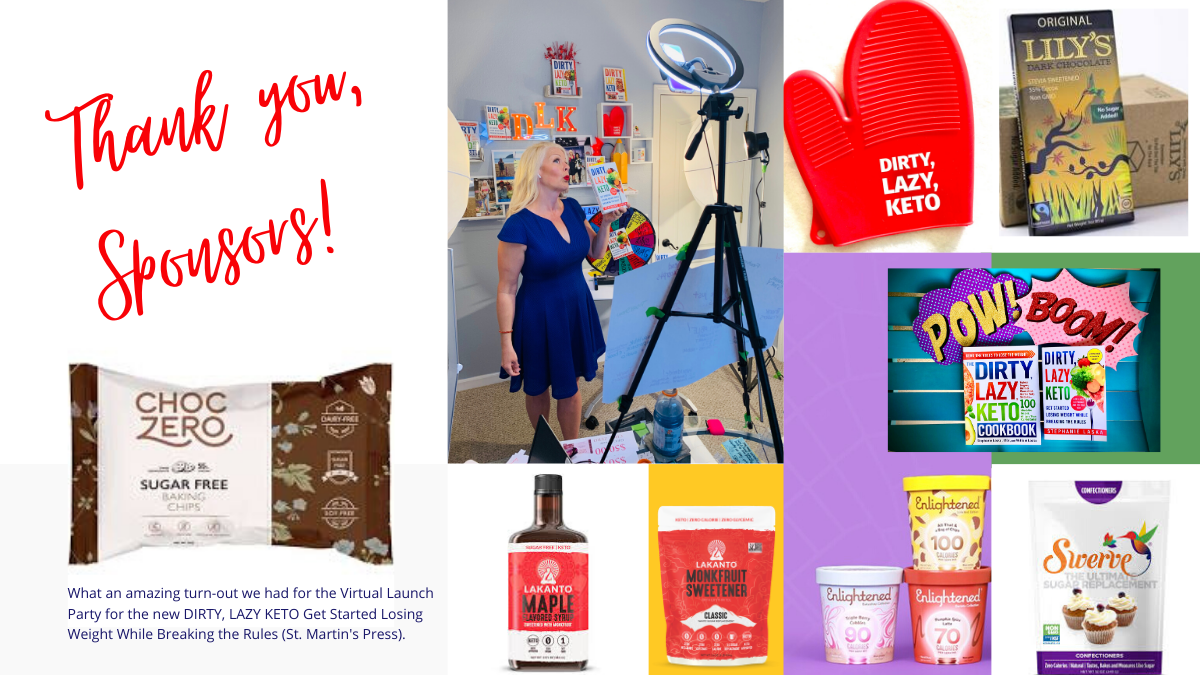 Hopefully, listeners, you were able to "carve out some space" using the tips we shared in the last podcast episode, She-Shed – Cozy Corner episode. Now we are going to help you take your space to the next level with 5 Fast and Cheap DIY Tips to Customize and Personalize Your Space.
The DIRTY, LAZY, Girl Podcast is a free resource provided by author Stephanie Laska to support you on your path to awesomeness (yup, that's a word). Stephanie is the author and creator of DIRTY, LAZY, KETO. If you need a girlfriend to "tell it to you like it is", check out the sassy and honest, DIRTY, LAZY, KETO Get Started Losing Weight While Breaking the Rules (St. Martin's Press, 2020).
Losing weight involves so much more than just changing what you eat. It's a lifestyle change (or in my case, overhaul!). The DIRTY, LAZY, Girl Podcast is designed to support positive lifestyle changes and help get you to your goals. The DIRTY, LAZY, Girl podcast is available for you to download and subscribe (for free!) on ApplePodcasts, Spotify, IHeartRadio, GooglePodcasts, Stitcher, and even here on the website, www.DIRTYLAZYKETO.COM.
Show your support of the program by leaving a positive review on ApplePodcasts. Here is how!
On your iPhone, select the purple podcast icon.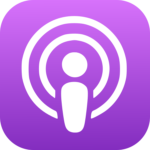 Using the search tool, type in DIRTY, LAZY, Girl.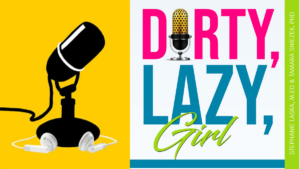 Click the thumbnail at the top (to open it up).
Scroll down until you see the Ratings and Reviews section.
Click on stars. Select five stars (I hope!).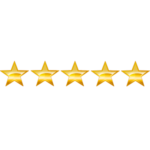 Scroll down and select "leave a review".
Add a snappy title, enter your review. Hit send.
That's IT! Thank you for your help. We might even read your review on the air!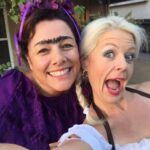 #KetoOn!
Stephanie & Tamara, Co-Hosts of The DIRTY, LAZY, Girl Podcast