Start the day strong with these lazy keto breakfast tips. From bulletproof coffee to low carb yogurt, I've got keto-friendly recipes and product recommendations to get you going in the right direction.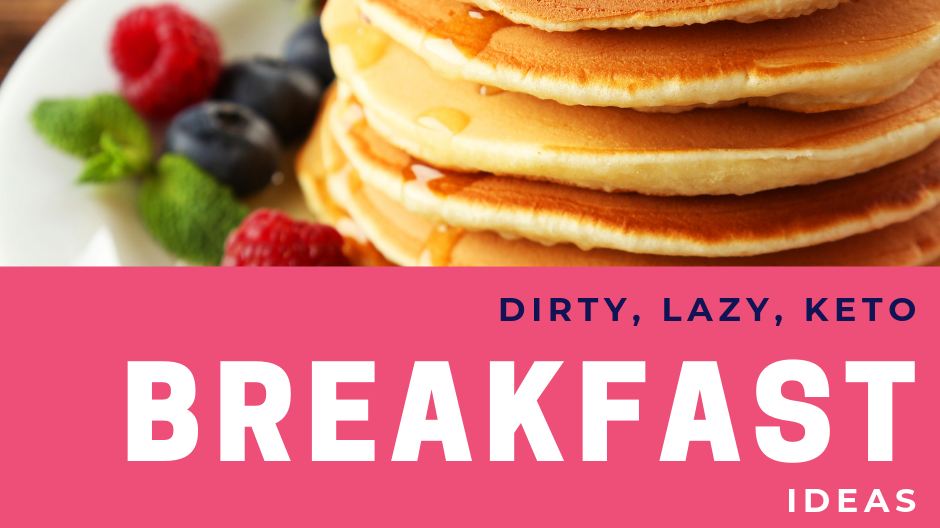 Lazy Keto Breakfast Coffee
First up, many folks want to know… "Can I put creamer in my coffee on a keto diet?" Here's the short answer: Yes, you can! Heavy whipping cream (HWC), half and half, or (commercial) sugar-free creamers are popular choices.
Your morning coffee doesn't have to be boring. Do you prefer something more gourmet like a Keto Pumpkin Spice Latte? I'll show you how I make this popular Starbucks drink (but without all the carbs). It's super easy to make and only requires a handful of ingredients. If you'd rather hit the drive-thru, that's okay too! I can help you with keto fast food coffee recommendations like what to order at Dunkin' or Starbucks.
Lazy Keto Breakfast Foods
Start your day off strong by enjoying an amazing keto breakfast. Sure, many people skip this meal (in the spirit of intermittent fasting), but personally, I wake up pretty hungry. I'm ready to eat! Here are TEN easy keto breakfast ideas:
ONE: Yogurt
Select a low carb, full-fat yogurt without added sugar. One of my favorite brands is Fage 5%. I share more dos an donts about yogurt in my video "Best and Worst Keto Yogurt" on the DIRTY LAZY KETO Stephanie Laska YouTube Channel – click here to watch the episode.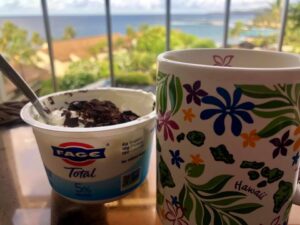 TWO: Eggs
Scrambled, fried, hard-boiled, in an omelet… eggs make the perfect lazy keto breakfast.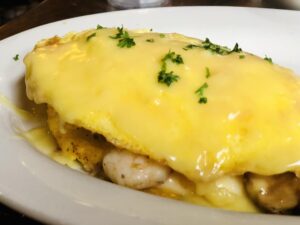 THREE: Low Carb Smoothie
Low carb fruit goes a long way when you make a smoothie. Don't forget to add protein powder (I like Quest brand myself).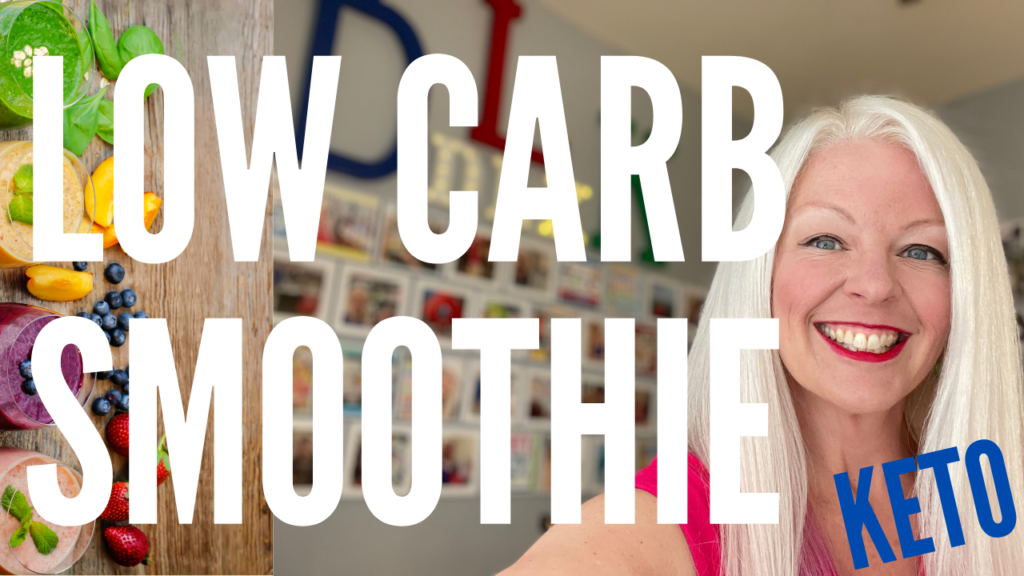 FOUR: Cottage Cheese
The serving size is usually smaller than yogurt, but once in a while, I enjoy full-fat cottage cheese for breakfast.
FIVE: Chaffles
Homemade chaffles are quick and easy to make. (Plus, they freeze easily so be sure to make extra!)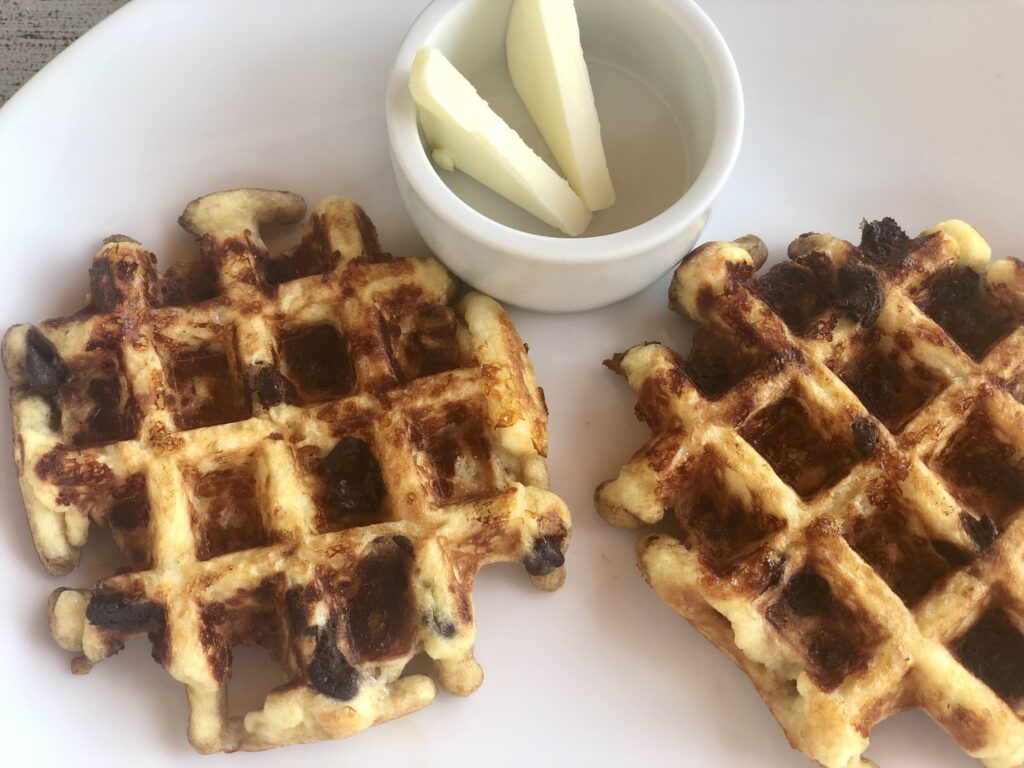 Pass on the expensive commercial keto cereal at the store – I'll teach you how to make this delicious keto cereal using only a handful of ingredients.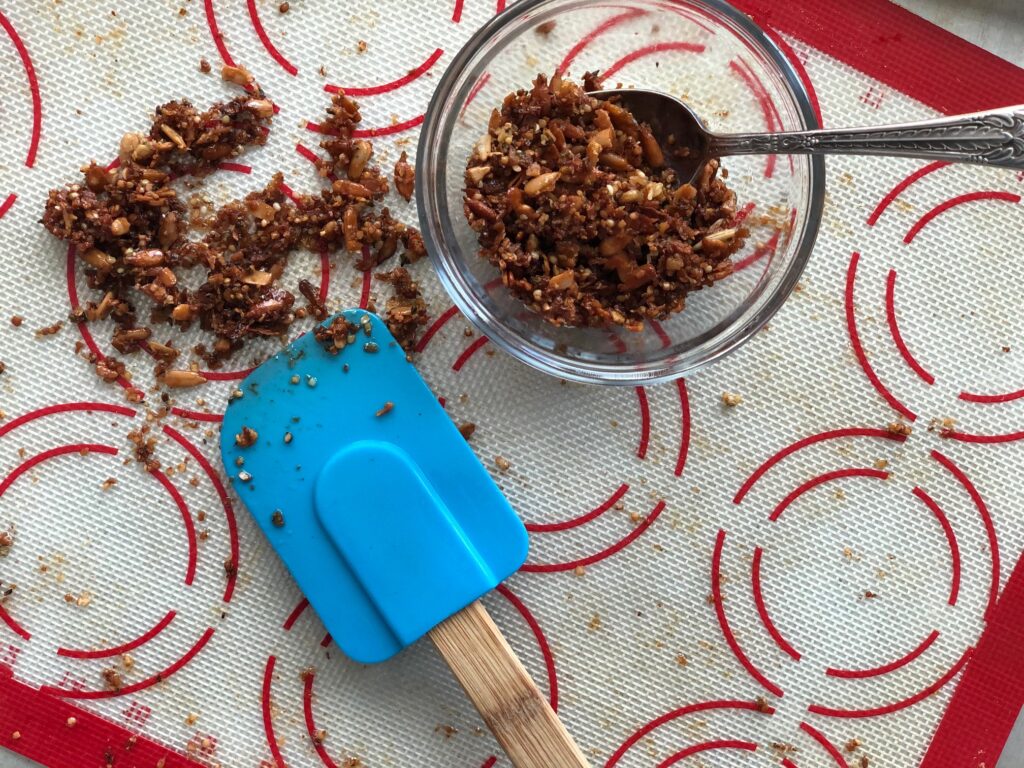 SEVEN: Cinnamon Toast Chaffle Sticks
Just like it sounds, this simple keto breakfast recipe is comfort food at its finest! (From The DIRTY, LAZY, KETO No Time to Cook Cookbook.)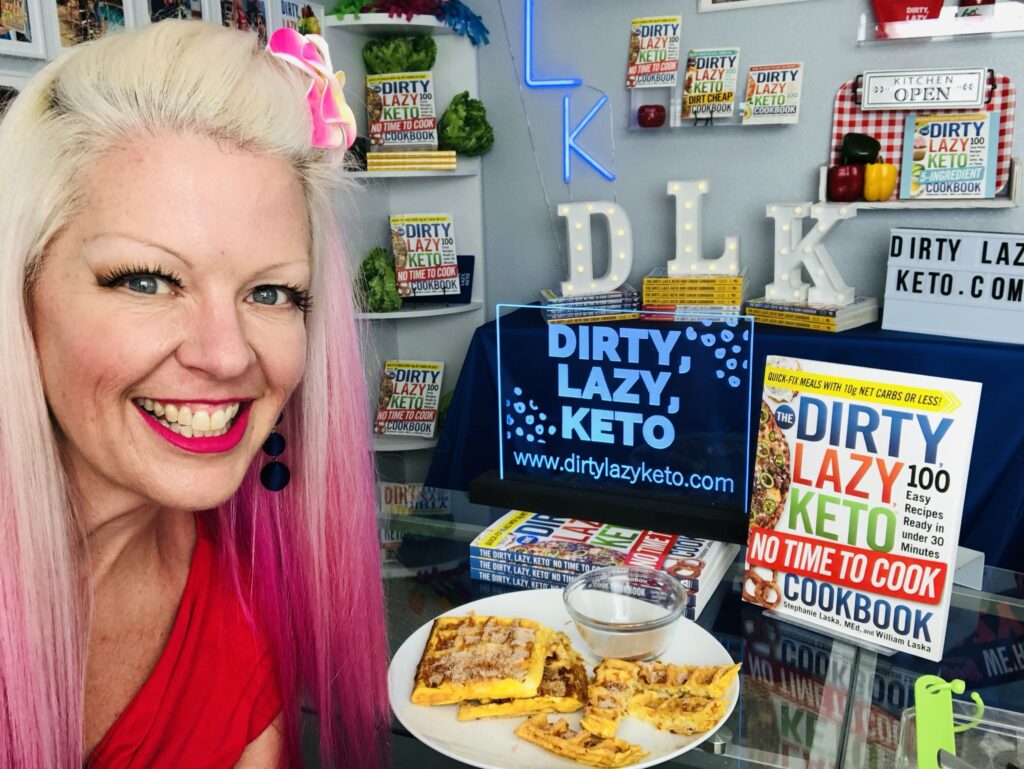 EIGHT: Breakfast Meat
Sausage links, bacon, chorizo… (even a serving of deli lunch meat). When it comes to a lazy breakfast, any protein will do!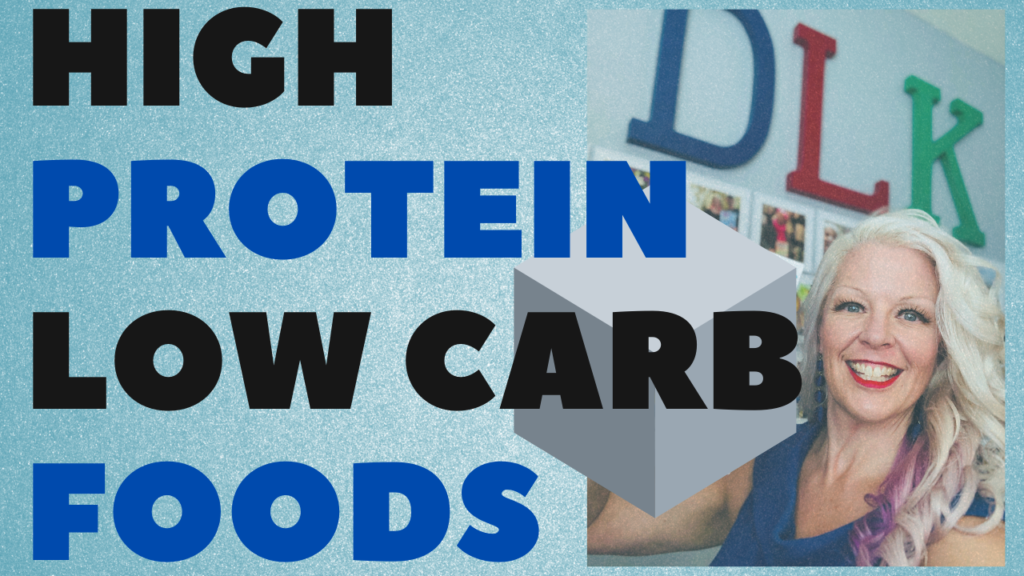 This show and tell video about fruit is a little wonky (it was one of my firsts), but the information about keto-friendly fruit is still valuable.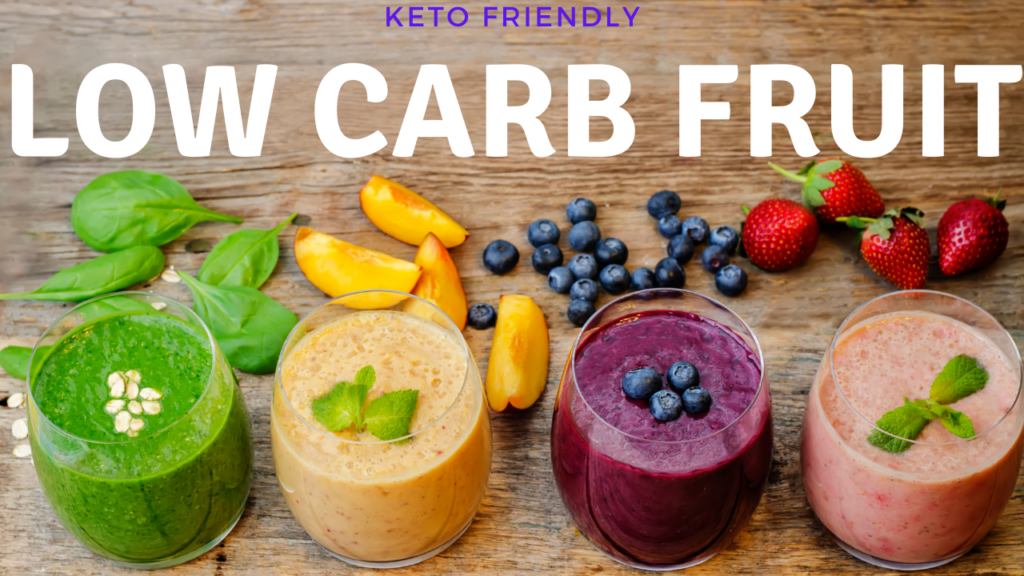 TEN: Low Carb Baked Goods
Keto-friendly cinnamon rolls, monkey-bread, donuts, and more! Every DIRTY, LAZY, KETO cookbook includes a chapter of easy-to-make yummy keto breakfast recipes.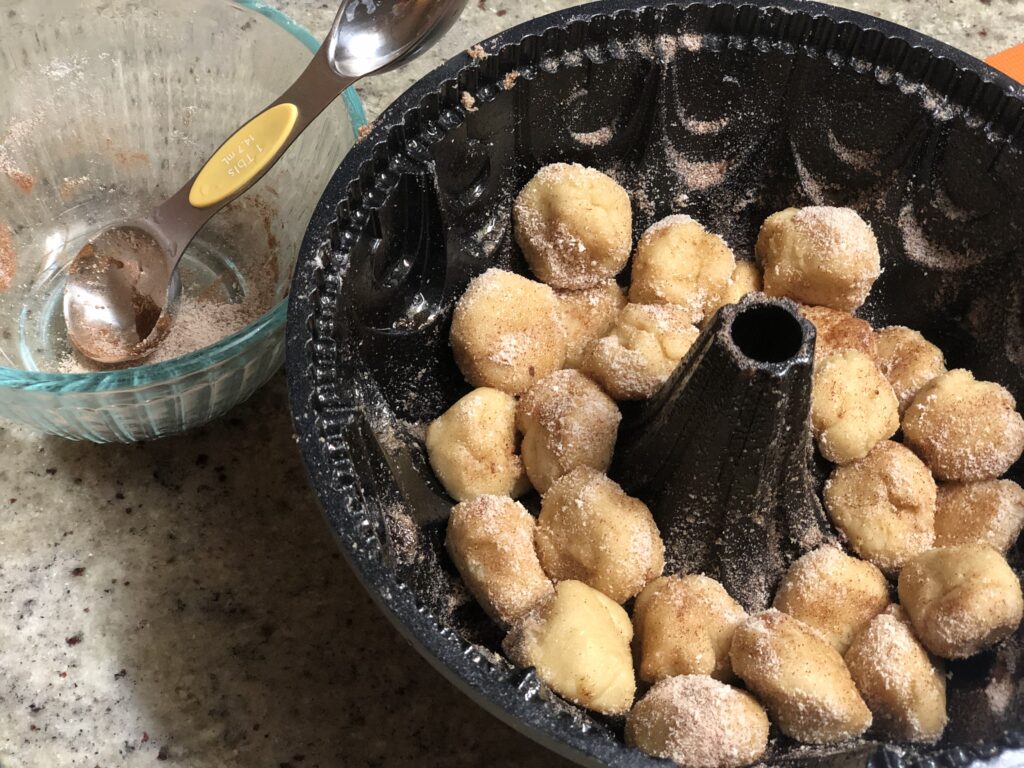 Do the keto breakfast "show and tell" videos help? I hope so! I really enjoy sharing keto diet tips like these. During my weight loss journey of losing 140 pounds, I had to do a lot of trial and error about what I could eat while still losing weight. I don't want you to waste time trying to figure all of this out (or worse, make those same mistakes). I plan to tell you everything I've learned.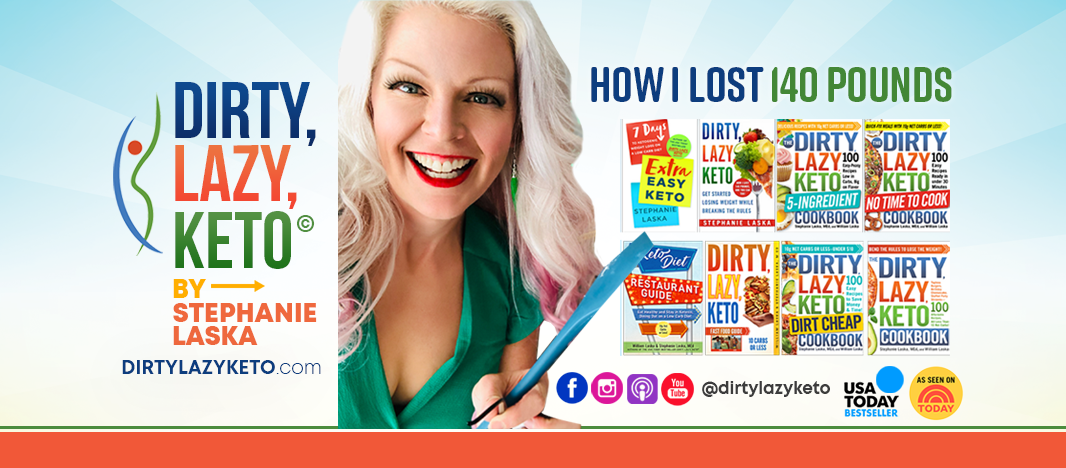 I'm here to support you.
Sign up for my free keto-support newsletter. It's full of helpful ketosis tips and tricks, low carb recipes, links to instructional videos, and loads of weight loss inspiration. BONUS: Look for the free starter keto grocery list inside your welcome email. There is no charge to receive my newsletters. Unsubscribe at any time.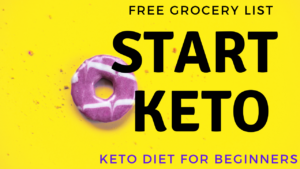 Related Lazy Keto Breakfast Posts: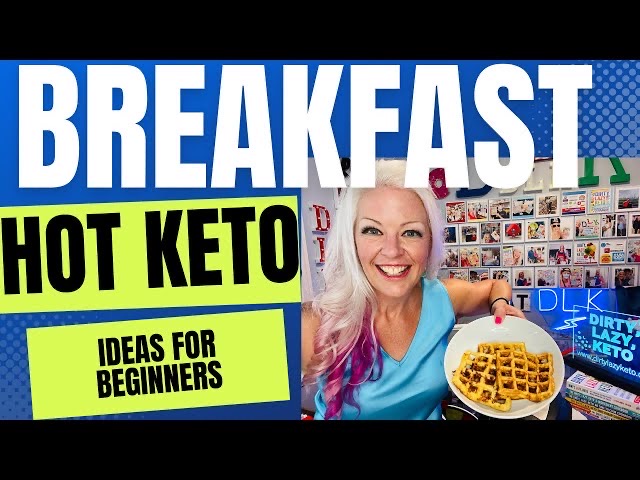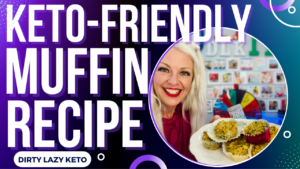 Is Your Keto Breakfast Causing a Weight Loss Stall?
Keto Diet Bread Options + Free Cloud Bread Recipe
Craving a Keto-Friendly Cereal? Free Recipe (1 min video)
Start Keto Books by Stephanie Laska
Extra Easy Keto: 7 Days to Ketogenic Weight Loss on a Low Carb Diet by Stephanie Laska (St. Martin's, 2023)
DIRTY, LAZY, KETO (Revised and Expanded) Get Started Losing Weight While Breaking the Rules by Stephanie Laska (St. Martin's 2020)
Keto Restaurant Guides
Keto Diet Restaurant Guide: Eat Healthy & Stay in Ketosis, Dining Out on a Low Carb Diet by William Laska and Stephanie Laska (2022)
DIRTY, LAZY, KETO Fast Food Guide: 10 Carbs or Less by William Laska and Stephanie Laska (2018)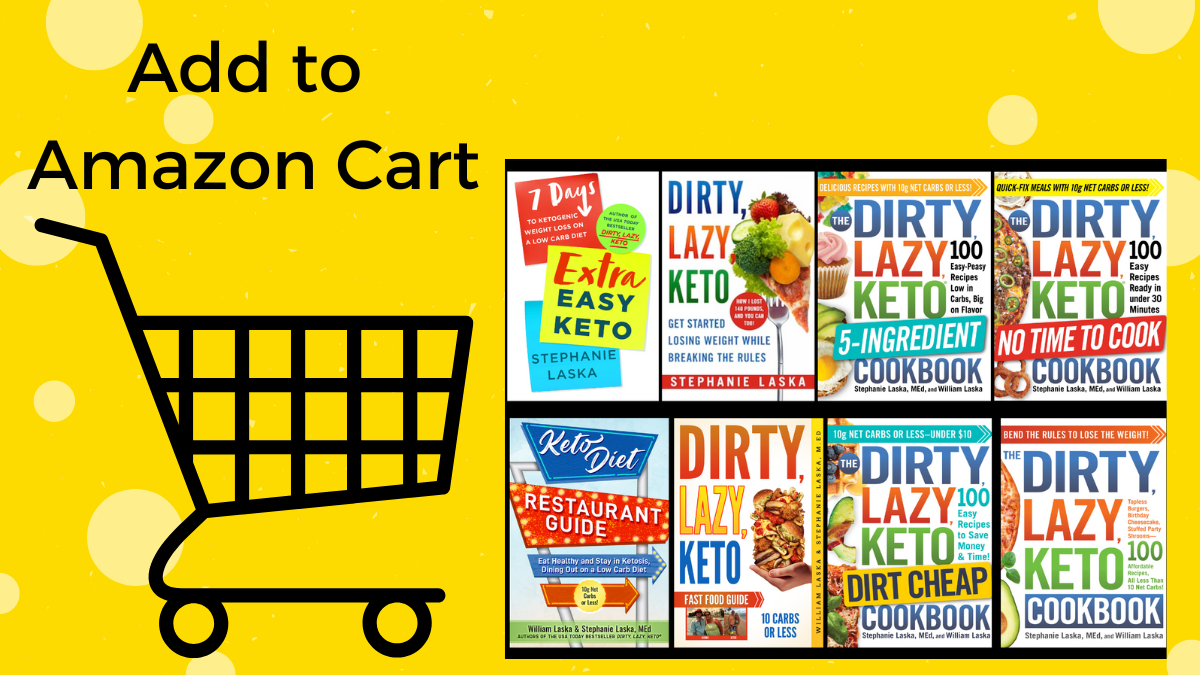 If you'd like to buy the complete set, click here to view them as a list on Amazon.
Keto Cookbooks
The DIRTY, LAZY, KETO 5-Ingredient Cookbook: 100 Easy-Peasy Recipes Low in Carbs, Big on Flavor by Stephanie & William Laska (Simon & Schuster, 2021)
The DIRTY, LAZY, KETO No Time to Cook Cookbook: 100 Easy Recipes Ready in Under 30 Minutes by Stephanie & William Laska (Simon & Schuster, 2020)
The DIRTY, LAZY, KETO Dirt Cheap Cookbook: 100 Easy Recipes to Save Money & Time by Stephanie & William Laska (Simon & Schuster, 2020)
The DIRTY, LAZY, KETO Cookbook: Bend the Rules to Lose the Weight! by Stephanie & William Laska (Simon & Schuster, 2020)
The DIRTY, LAZY, KETO books are available at your local library or wherever you like to shop for books.
At no cost to you, as an Amazon Associate, I earn from qualifying purchases.