Podcast: Play in new window | Download
Subscribe: Apple Podcasts | Spotify | RSS | More
As a kid, I remember being told not to eat sweets because I needed to lose weight. I knew I was pudgy, but I couldn't stop eating taboo foods! Even though I wasn't allowed to, I would ride my bike to Stop-N-Go and spend all of my allowance money on candy. Sadly, I often bought candy I didn't even like just to stretch my dollar even further to buy more. I would eat as much as I could, but then hide the extra behind my Teddy Bears high up on my bookshelf.
As an adult, I still struggle with an addiction to sugar. No amount of fat-shaming has been able to cure my sweet tooth! For me, "dirty keto" has been a life-savor. I have finally found a way to have my sugar-free cake and eat it too. But is the answer this easy?
In today's podcast #6, Season 2, we debate popular techniques to stop sugar cravings. Find out what tips will work best for YOUR personality!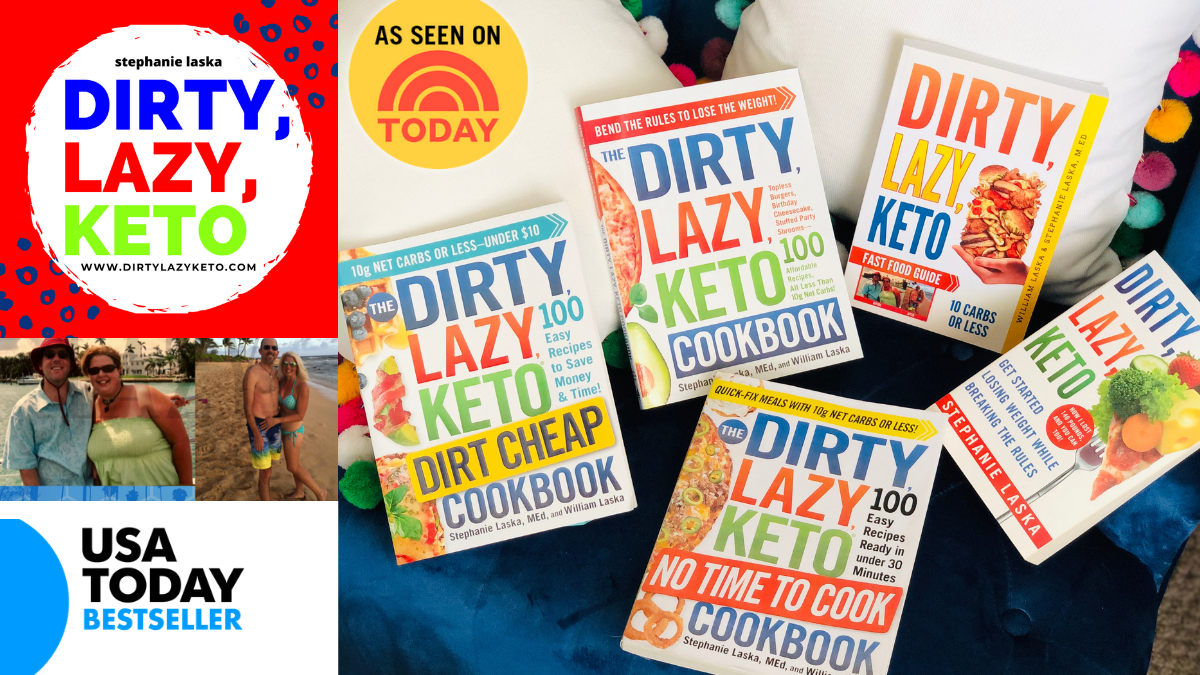 Need more help with DIRTY, LAZY, KETO?
DIRTY, LAZY, KETO Get Started Losing Weight While Breaking the Rules by Stephanie Laska (St. Martin's Essentials, 2020)
The DIRTY, LAZY, KETO Cookbook: Bend the Rules to Lose the Weight! by Stephanie Laska and William Laska (Simon & Schuster, 2020)
DIRTY, LAZY, KETO Fast Food Guide: Ten Carbs or Less by William Laska and Stephanie Laska (Amazon, 2018)
Get In Touch!
Instagram@140lost  Instagram@dirtylazyketo, Twitter@140lost, YouTube, Pinterest@dirtylazyketo, Facebook@dirtylazyketo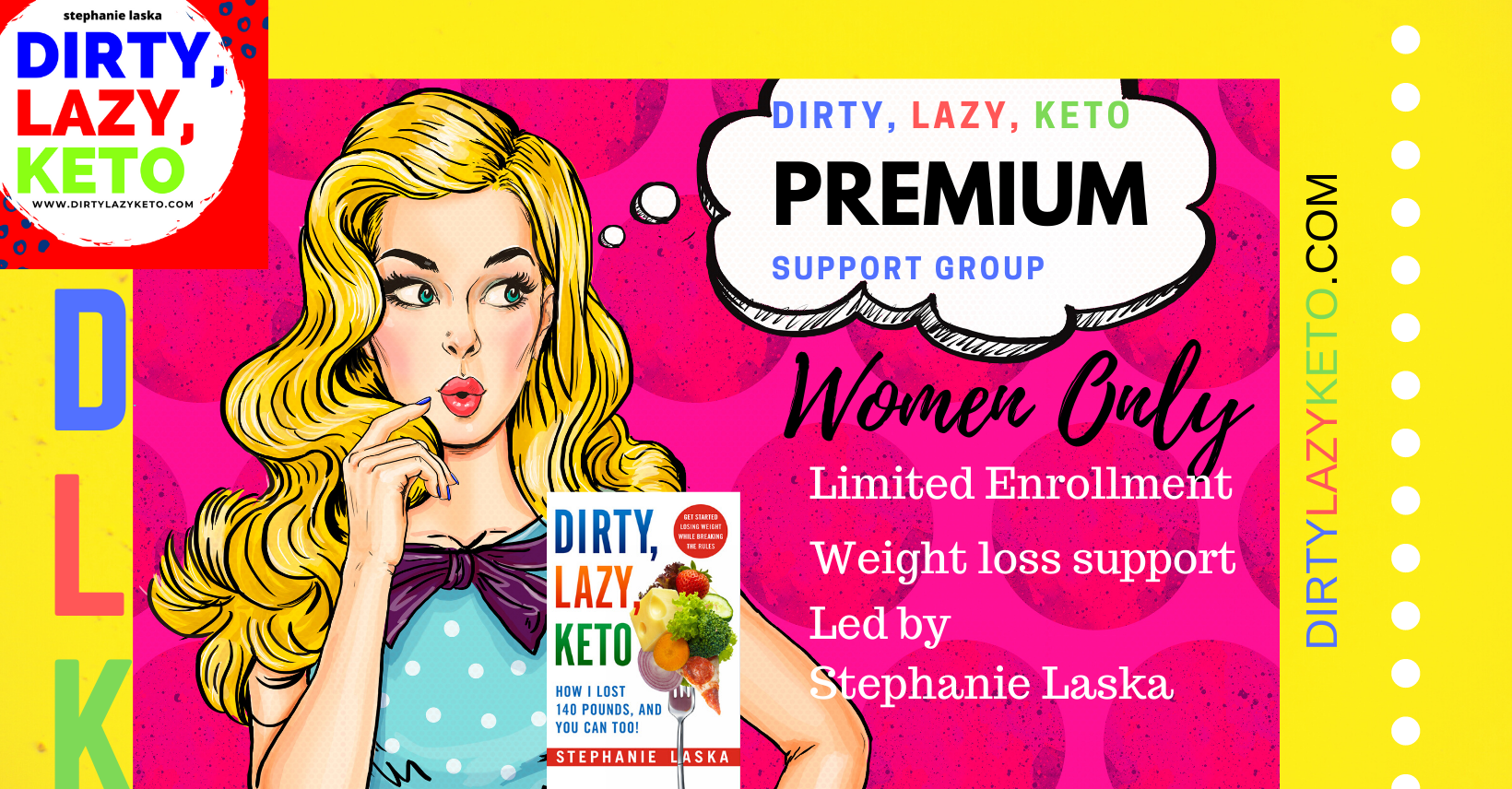 Do you need a higher level of support? Stephanie hosts an exclusive, premium support group, premium weight loss support group (for women only) on Facebook.