I consider Trader Joe's and Aldi (same company) to be a boutique grocery store. If you feel overwhelmed by huge grocery stores, this niche fills a need. They have less (some say better) choices and the stores are smaller. Trader Joes keto food shopping is a breeze.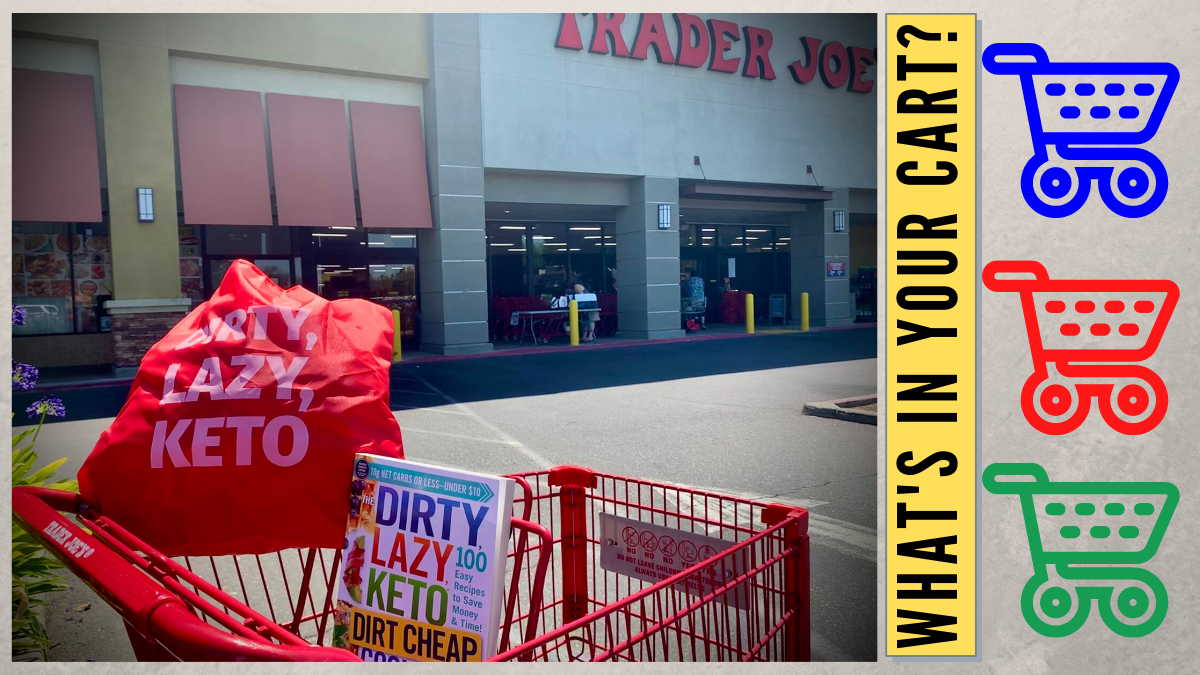 In my experience, shopping at boutique grocery stores for keto at Trader Joe's CAN save me money… but only when I stick to my list!
There are a handful of items I like to buy here. My Trader Joes keto food list is selective. (I imagine Aldi keto foods are similar since they have the same parent company.) Some low carb foods here are sold at a competitive price. Other specialty items are a cult following (I'm thinking Aldi Zero Carb Bread!). If I only buy Trader Joe's keto food on my list (and avoid the impulse purchases), then I save BIG at the register.
Below are my top ten favorites. What are yours?
Top 10 Trader Joe's Keto Foods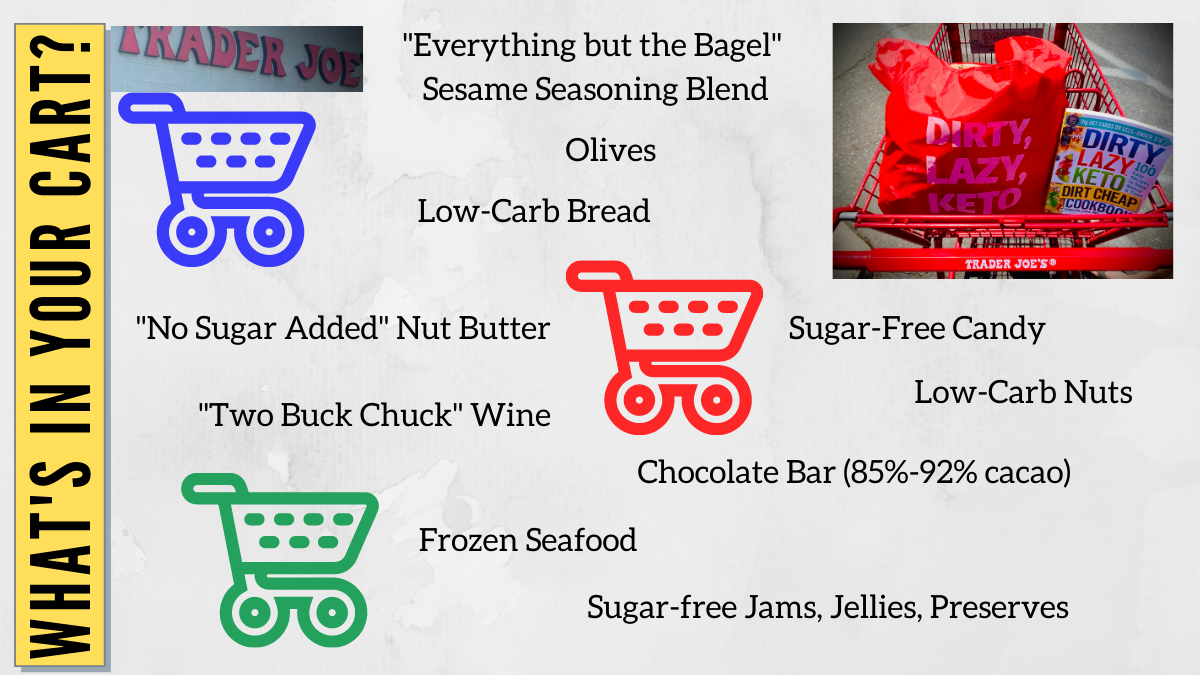 Yes, Trader Joe's/Aldi offers discounted seasonal, private label products, but with limited choices. If you're on a quest to save money while grocery shopping, I recommend you be selective.
Fun Fact – I love the "Everything but the Bagel" Sesame Seasoning Blend (from Trader Joe's) sooooooo much that I included a recipe for you to make it in my new cookbook! (I seriously use this stuff by the buckets, so it only made sense for me to learn how to make it myself.)
In my newest book: The DIRTY, LAZY, KETO Dirt Cheap Cookbook, I include tailored grocery shopping lists for a variety of stores to help you buy keto foods at the lowest possible prices. Yes, I recommend you shop at a variety of stores; this minimal effort has a big payoff – extra cash in your wallet!
Losing weight shouldn't be expensive!
For more money-saving tips like this, check out the newest book to the DLK family, The DIRTY, LAZY, KETO Dirt Cheap Cookbook. Every recipe costs $10 or less to make and every serving is 10g or less net carbs. That's a win/win!
Whether I'm cheering for you on social media or inspiring you through one of my books, know that I'm here to help. I'm here to support you, my friend.
#KetoOn!
#BreaktheRules
Stephanie Laska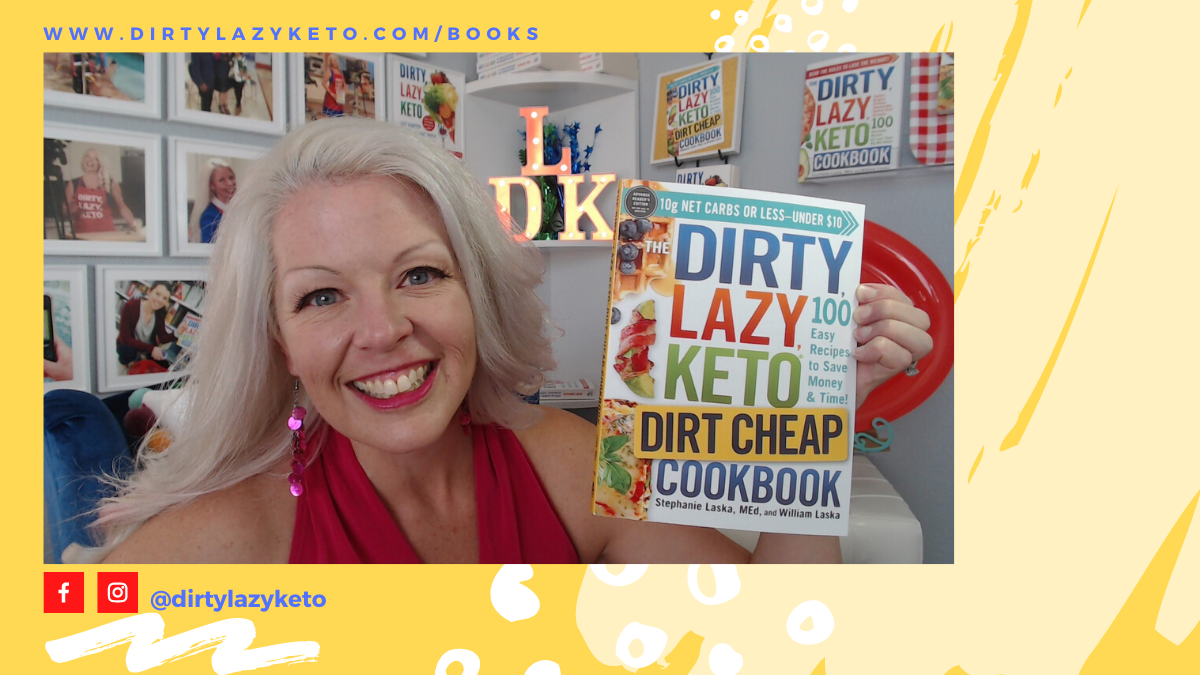 Related Posts: