Podcast: Play in new window | Download
Subscribe: Apple Podcasts | Spotify | RSS | More
Guaranteed to satisfy, today we'll share 7 low carb dessert craving ideas for the dirty keto or lazy keto diet. Some of these keto desserts might even surprise you! Stay tuned for show/tell + even live taste testing on camera. No matter what kind of sweet tooth you have, after watching today's best podcast for keto dieters, you'll walk away with a list of "safe" sugar-free desserts to try at home.
You don't need to feel ashamed for wanting sweets. I was able to lose 140 pounds while enjoying low carb desserts like these. In my experience, there is always a keto diet alternative to carbolicious sugary treats! Sometimes the substitute is something you can buy at the store, like the new sugar-free ice cream cones from Enlightened. Otherwise, a little effort in the kitchen is all you need.
As I share in The DIRTY, LAZY, KETO No Time to Cook Cookbook, there are plenty of easy dessert recipes you can make in less than 30 minutes – and that includes prep time! Here is an example of my keto cookies recipe. Spoiler alert – addictive + delicious!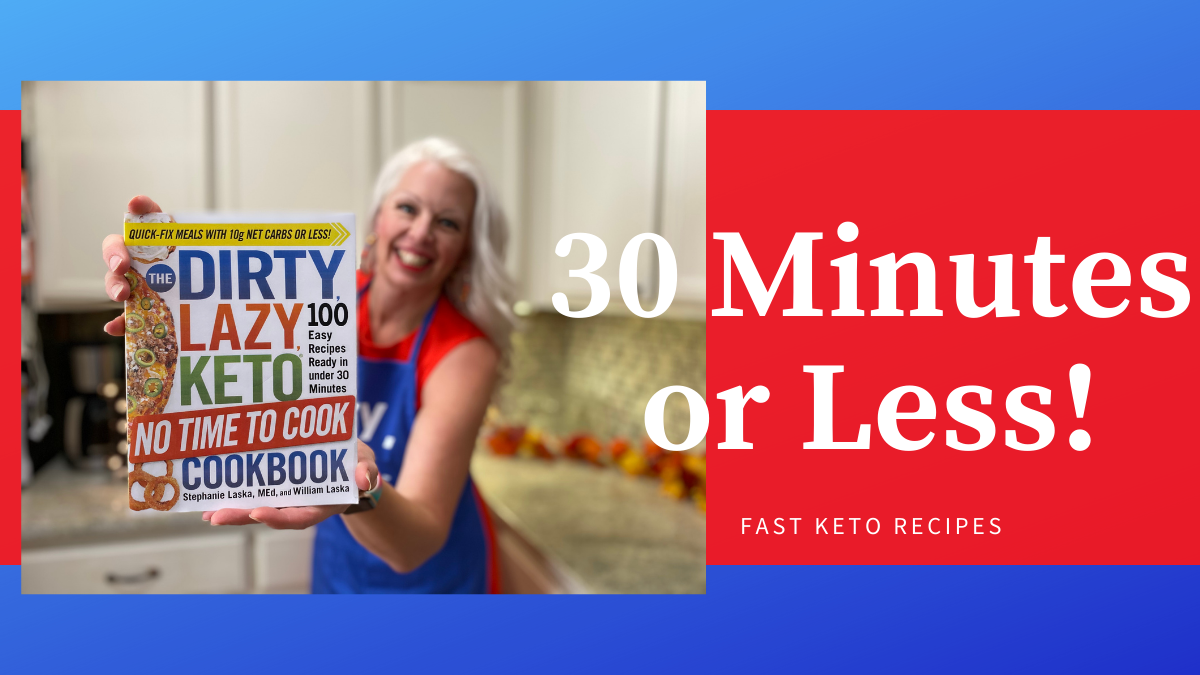 If you enjoyed today's podcast, please give it a thumbs up, make a comment, and subscribe to the DIRTY, LAZY, KETO YouTube Channel. There's a new episode every week.
Interested in more keto dessert recipes? Check out these related posts. The first video is all about chocolate on the keto diet. Yes, I said, chocolate! You'll love the creative ideas shared in the Keto Dessert: Chocolate Edition podcast. I'll even teach you how to make my famous Salty Pecan Bark recipe. Yum!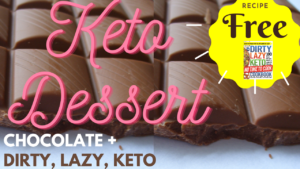 Next up, let's talk about managing sugar cravings on a keto diet.