When I first heard about keto-friendly chaffles, I was suspicious. A cheesy waffle for breakfast? It didn't make any sense. Still, I knew I had to investigate (or risk chaffle FOMO).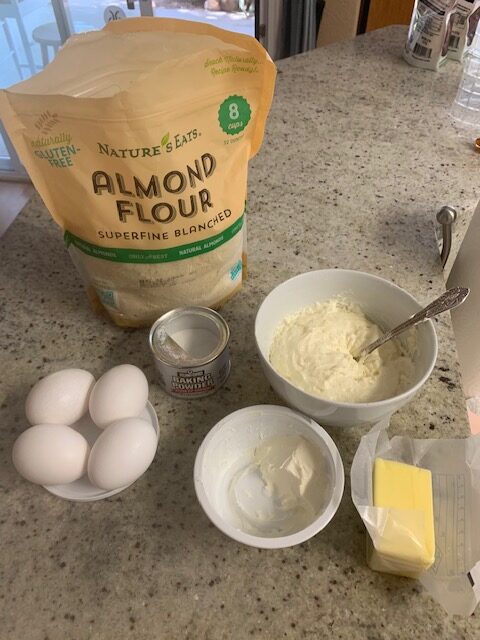 Beginner Chaffle Recipe
Makes 5 waffles. 3g net carbs per chaffle.
4 eggs
4 Tbsp Super Fine almond flour
4 ounces cream cheese
2 (1 gram packets) zero net carb sweetener
1 tsp baking powder
1/8 tsp vanilla
2 Tbsp butter
1/8 teaspoon cinnamon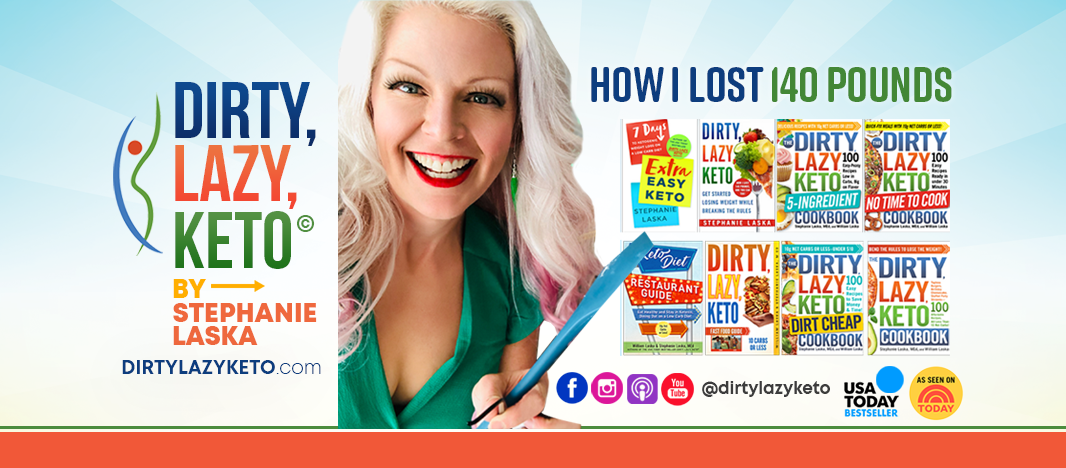 Spray a waffle maker with Pam and preheat. Sure, you can use an "official" Dash Mini-Maker (it comes in pretty colors like pink), but a standard, regular waffle iron works just as well.
All at once, blend chaffle ingredients into a frothed, thin liquid.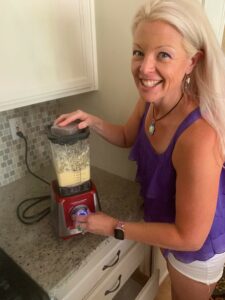 Pour a thin layer of batter across the waffle iron mold (plan on making 5 chaffles).
Close iron and cook 3 minutes.
Use rubber spatula or plastic fork to carefully remove chaffle from iron and set it aside. Repeat until all batter is used. Serve chaffles immediately. Top with sugar-free syrup?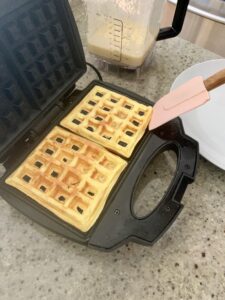 Chaffles look JUST LIKE REGULAR WAFFLES. Without knowing they were "keto-friendly", my son ate two. These are magnificent!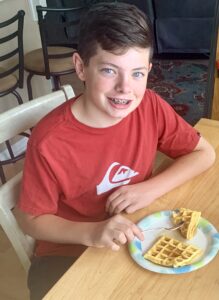 More Chaffle Recipes
Want to make another chaffle recipe? Here's a link for a free chaffle recipe (and video demonstration). You'll find all sorts of delicious chaffle recipes inside the DIRTY, LAZY, KETO cookbooks.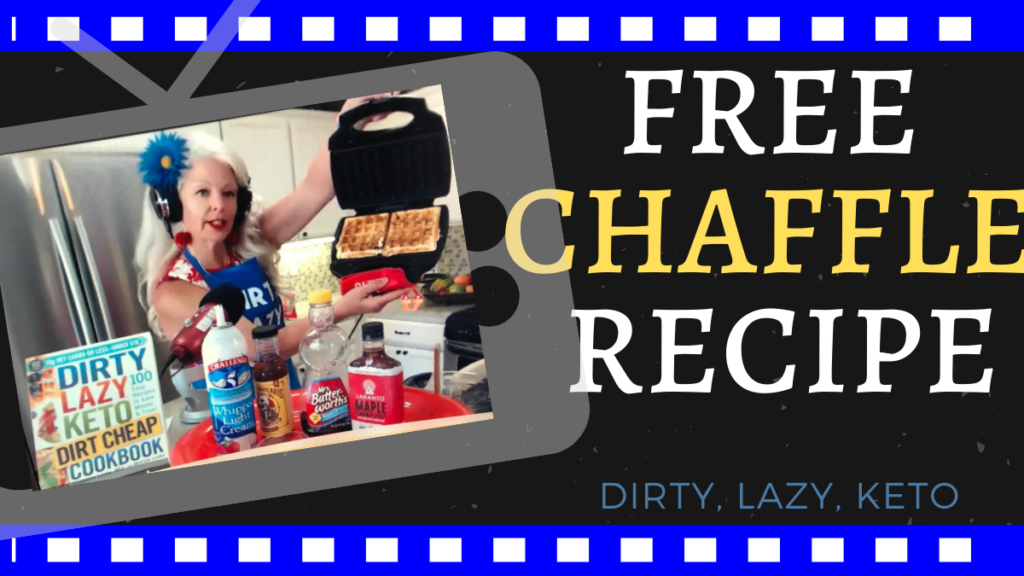 Inside each of the DIRTY, LAZY, KETO cookbooks you'll find 100 unique recipes that support ketosis and weight loss. Expect straightforward, great-tasting recipes that the entire family will enjoy—even the pickiest eaters. There are four DIRTY, LAZY, KETO cookbooks in the series – read them in any order.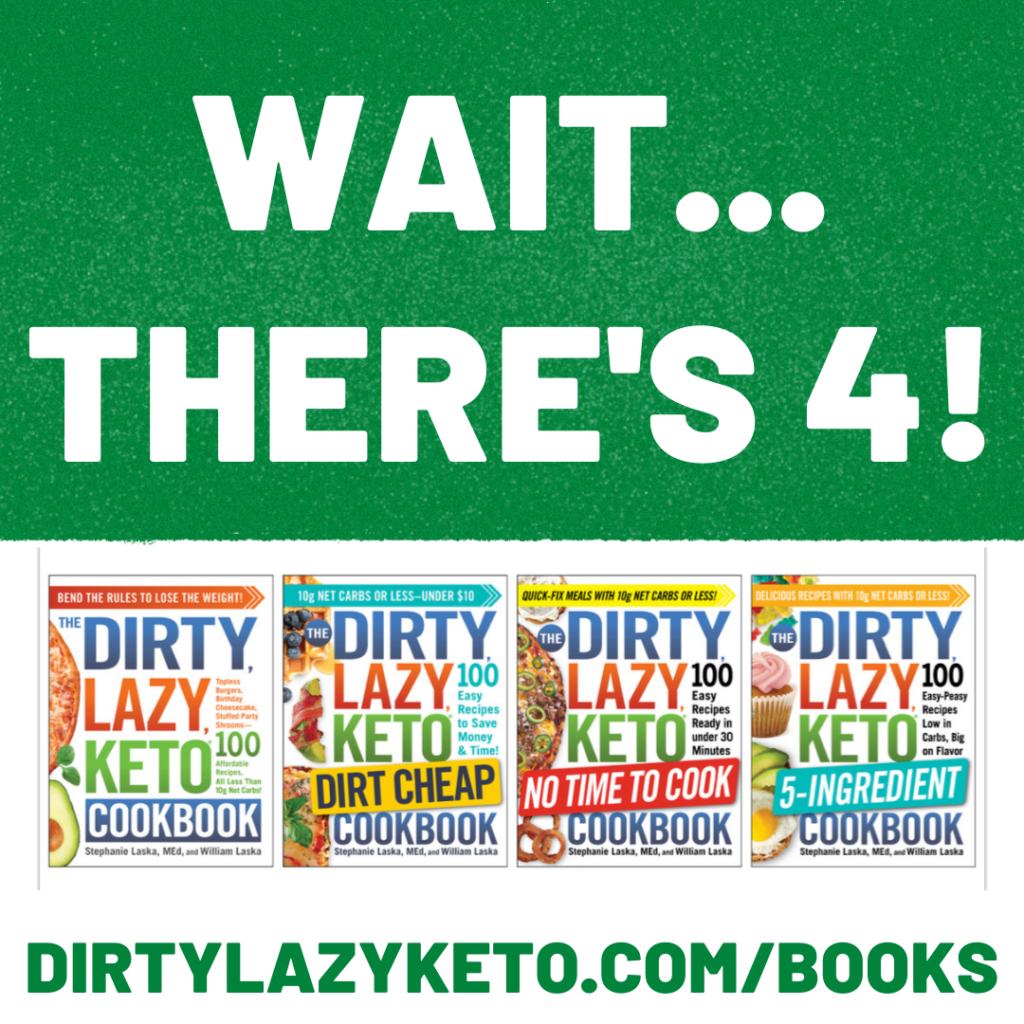 Each contains 100 unique ketosis recipes (no repeats), all 10g net carbs or less per serving – macronutrients provided. Inside you'll also find helpful weight loss advice and tips for making the keto diet easier (and dare I say fun?).
Related Chaffle Posts: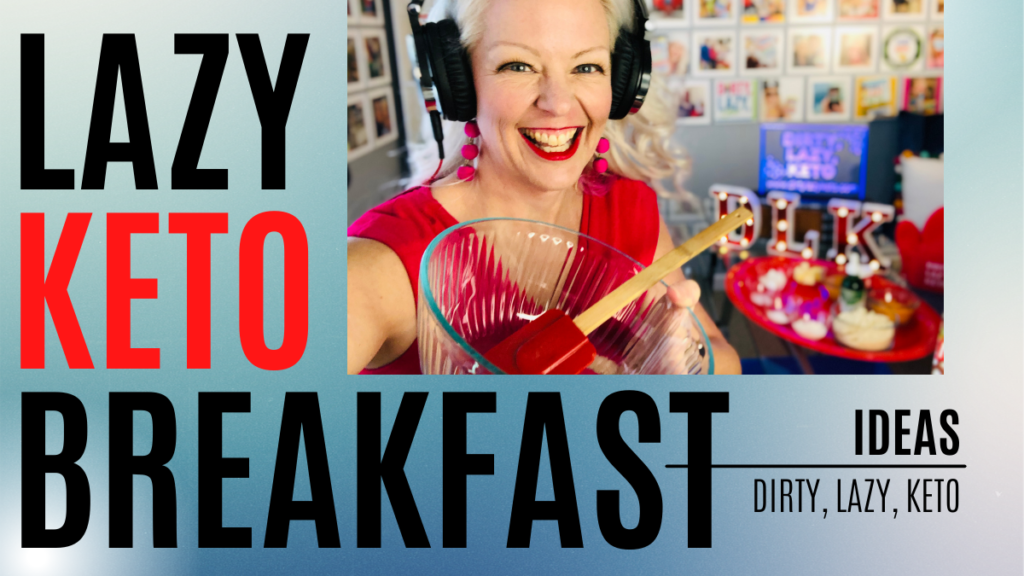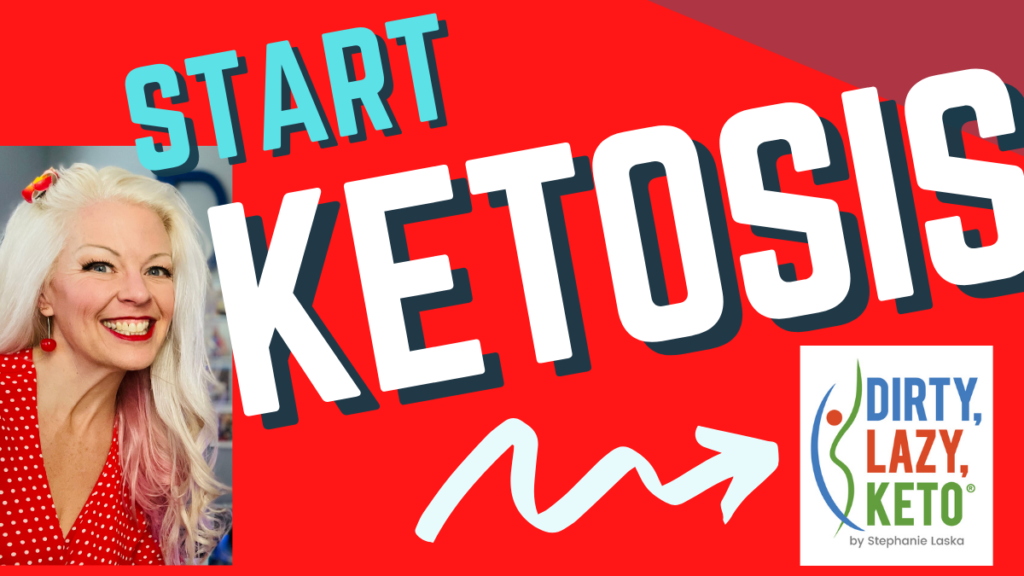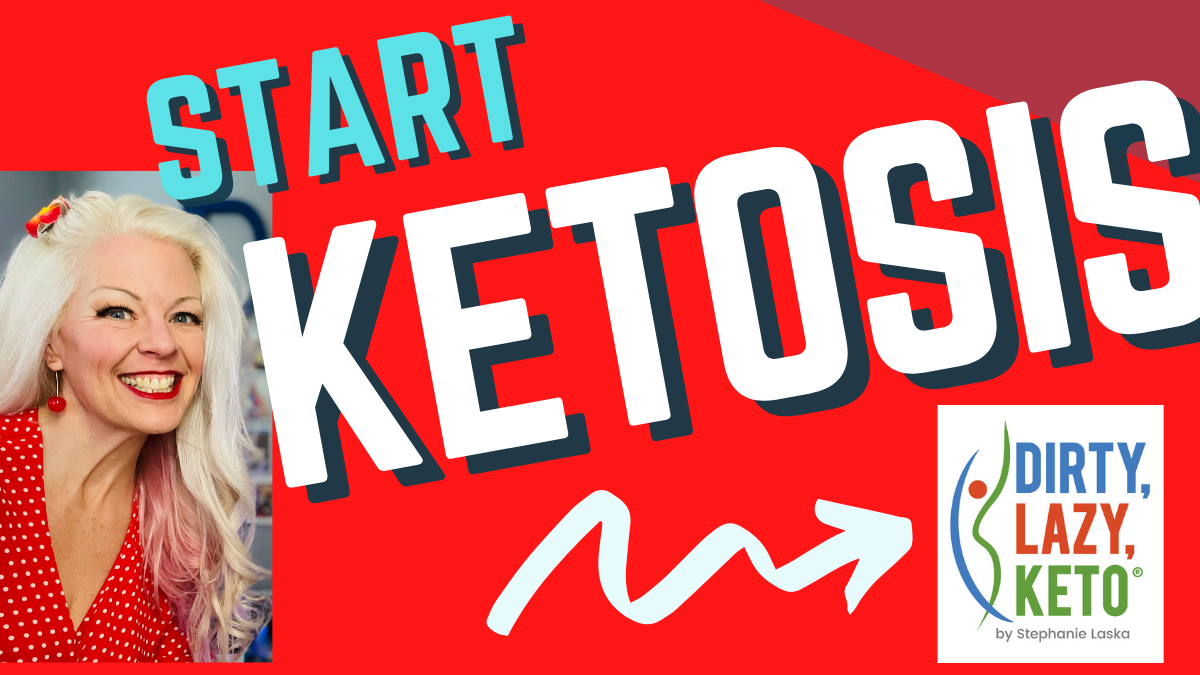 Is Your Keto Breakfast Causing a Weight Loss Stall?
Chocolate Chaffle Recipe – YUM!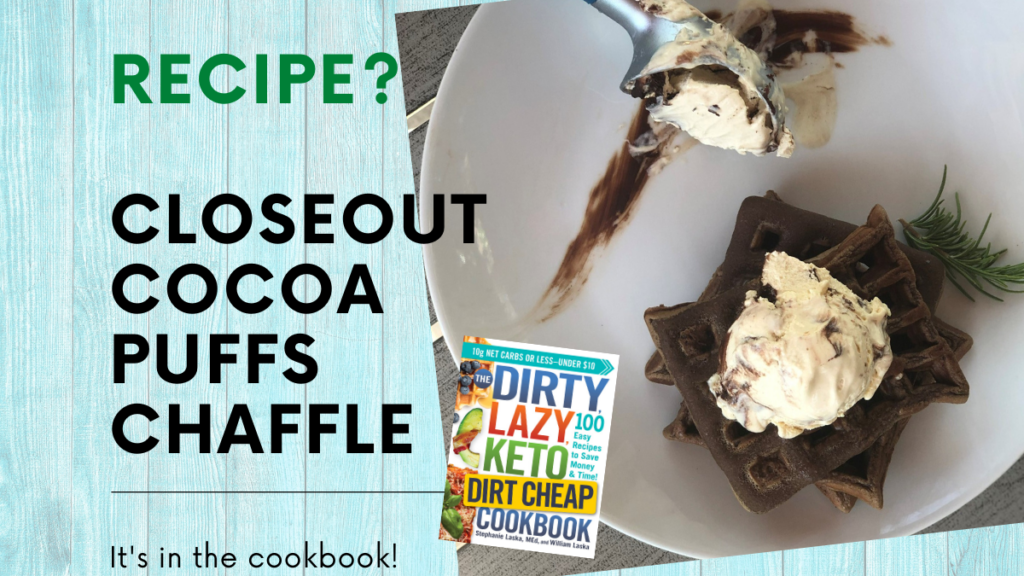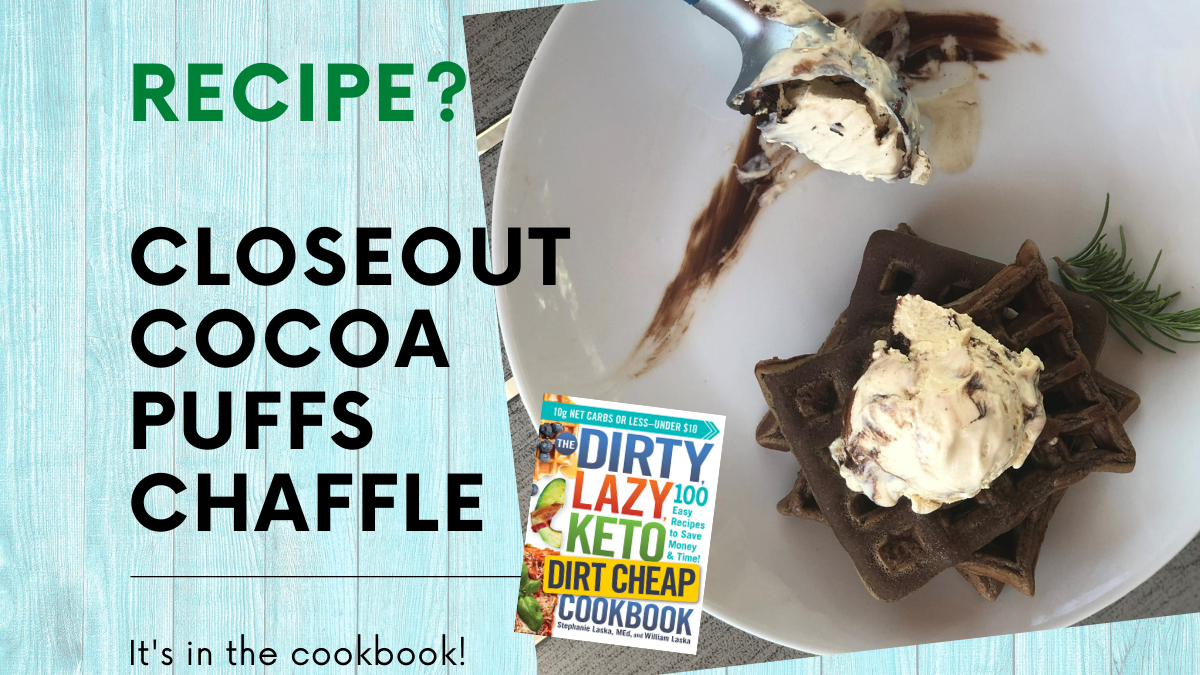 At no cost to you… As an Amazon affiliate, I earn from qualifying purchases.