Podcast: Play in new window | Download
Subscribe: Apple Podcasts | Spotify | RSS | More
Today get ready to learn some easy keto cooking tips for beginners. There will be lots of show and tell – enjoy the show!
Easy Keto Cooking Tips for Beginners
Fast and easy keto diet meal prep tips, right here!
Keto Diet Meal Prep Tips
Sticking with the keto diet is much easier with the help of these keto diet meal prep tips. From using speedy cooking devices to shopping for grocery short-cuts, we need all of the help we can get, right?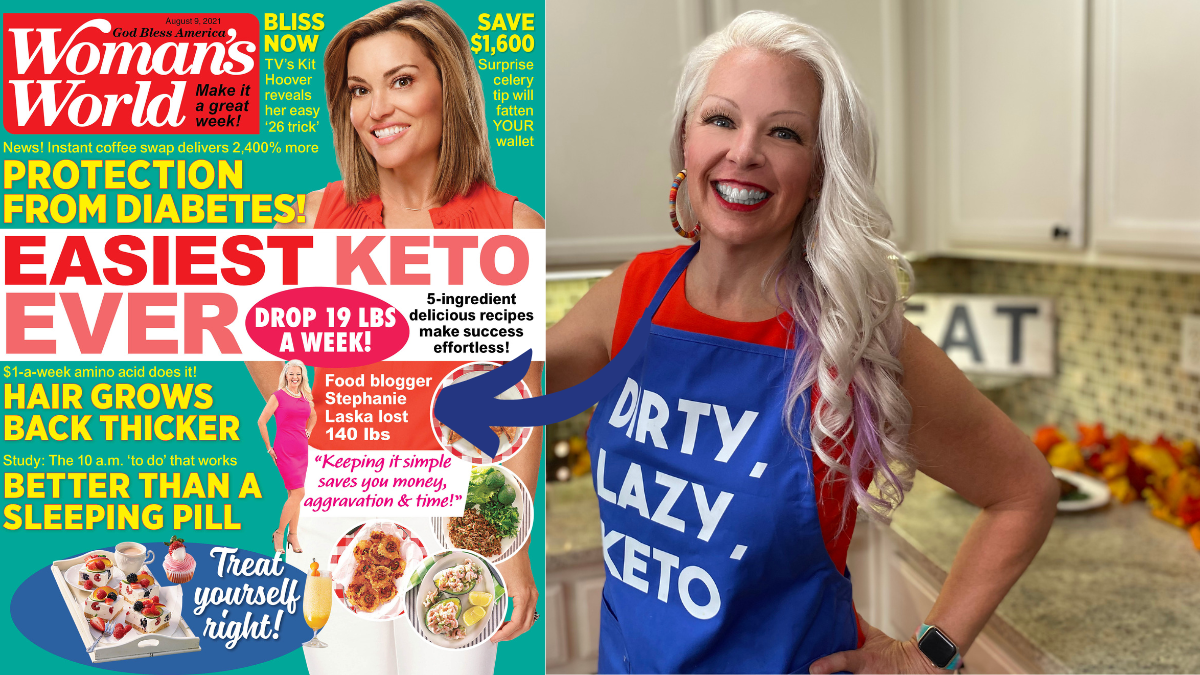 Make Easy Keto Recipes
Like I shared in Woman's World Magazine, the ketosis recipes shared in The DIRTY, LAZY, KETO Cookbooks are built around common keto baking and cooking ingredients (you can actually pronounce and will use over and again—no waste) found in your local supermarket; nothing pretentious or expensive is required to make these delicious snacks, meals, drinks, or desserts.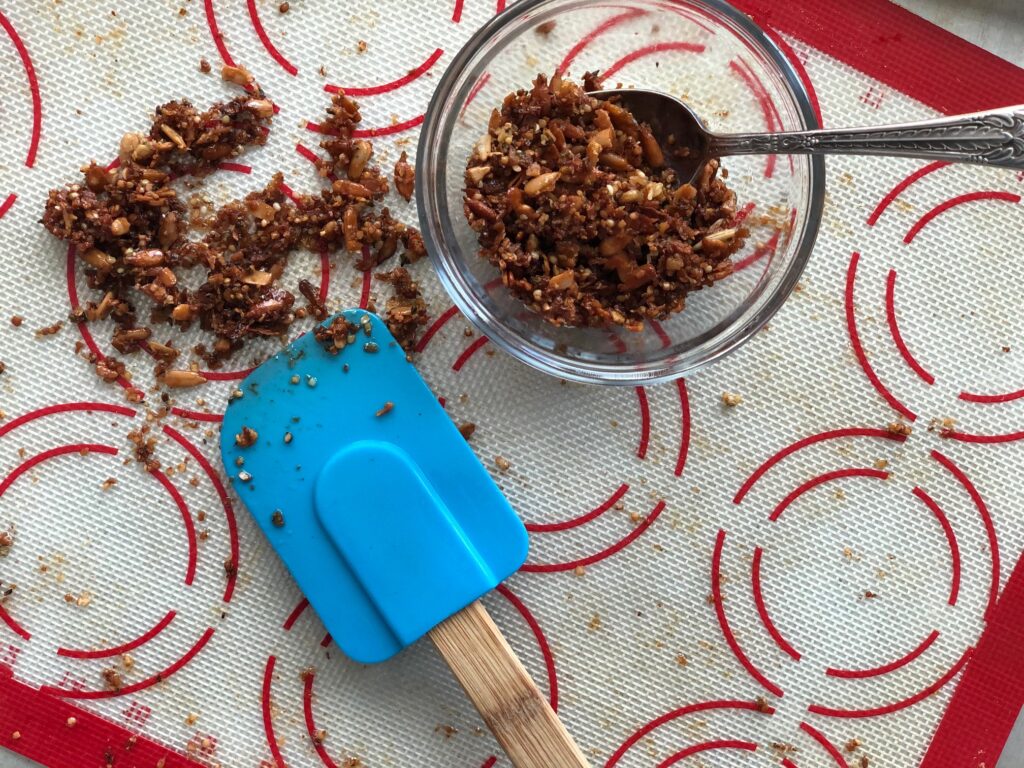 Keto Lifestyle Newsletter
Need more help for getting into ketosis? Get started with my free keto-support newsletter. As an added bonus, the first issue contains a free starter keto grocery list? The first e-newsletter comes automatically once you sign up (check your junk folder). It's full of helpful keto tips and tricks, low carb recipes, and weight loss inspiration. There is no charge for my keto newsletter. Unsubscribe at any time.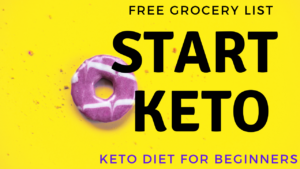 Keto Diet Meal Prep Tips for Beginners
It's my passion to help as many people as possible lose weight just like I did and achieve keto weight loss results – on an easier, more "doable" form of the ketogenic diet. You can have your sugar-free cake and eat it too! The DIRTY, LAZY, KETO diet by Stephanie Laska is doable for everyone. Nothing fancy is required.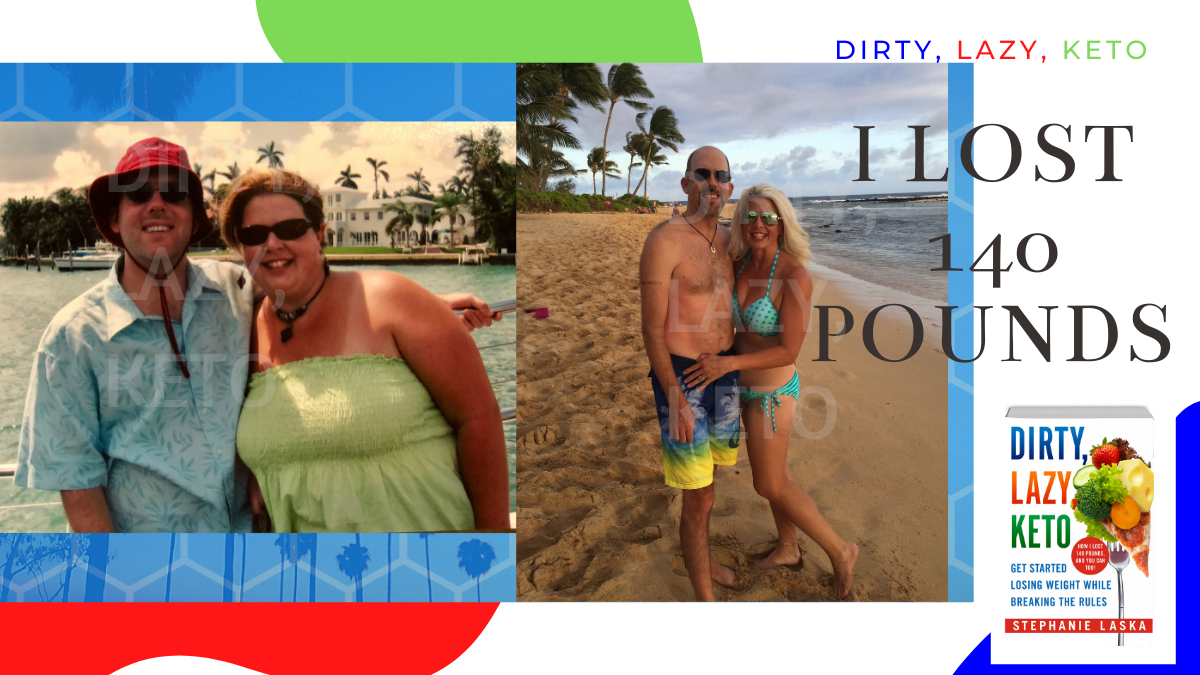 With more than 18,000 positive reviews on Amazon, you'll find that my version of the ketogenic diet is simple and easy to follow.
Start Keto Here
Before jumping into keto recipes, take a moment and wrap your head around how the ketosis diet actually works. If you start there, the rest will fall into place. Get a copy of DIRTY, LAZY, KETO Get Started Losing Weight While Breaking the Rules by Stephanie Laska (St. Martin's, 2020) from your local library or Amazon (any online retailer).
How to Jump-Start Ketosis and Weight Loss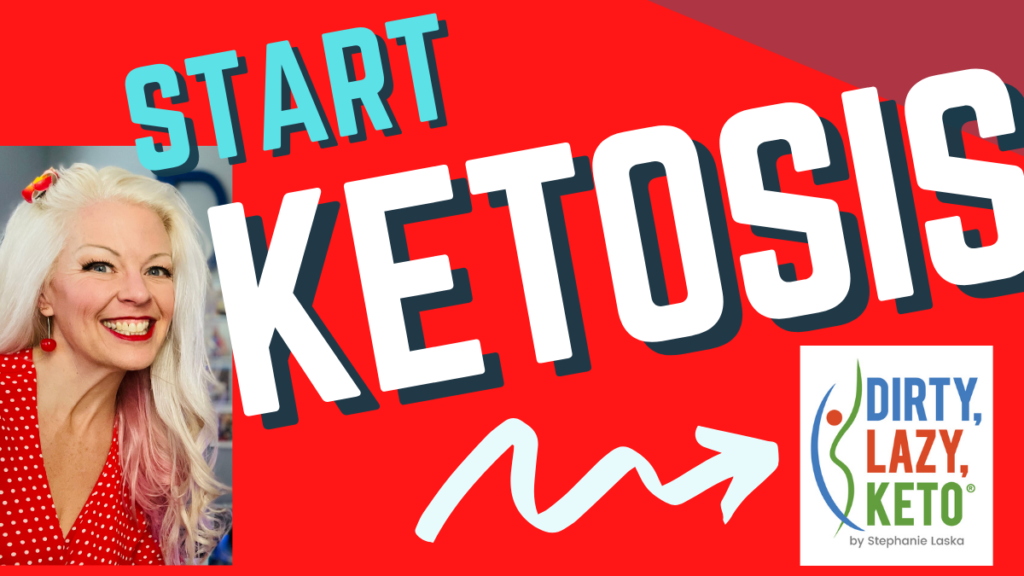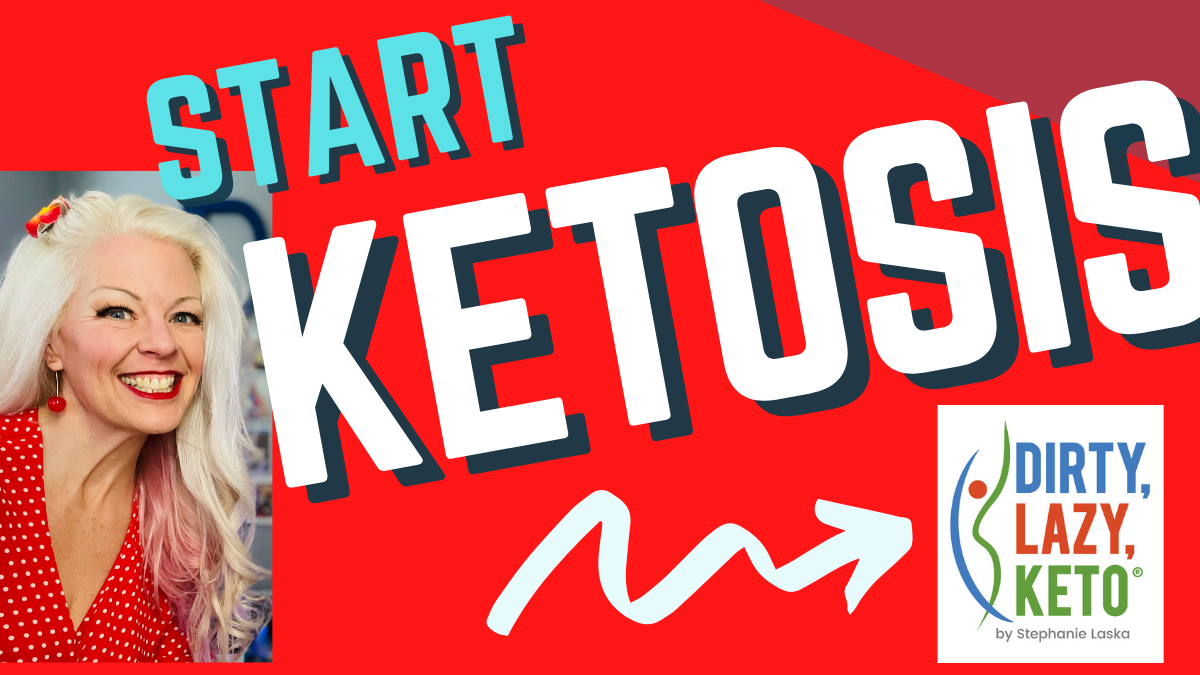 Many consider this book to be their "bible" for the keto diet as it explains everything! From keto food lists to how to overcome sugar cravings, you'll get real-world "girlfriend" style advice, inspiration, and help for losing weight. This is where you want to start.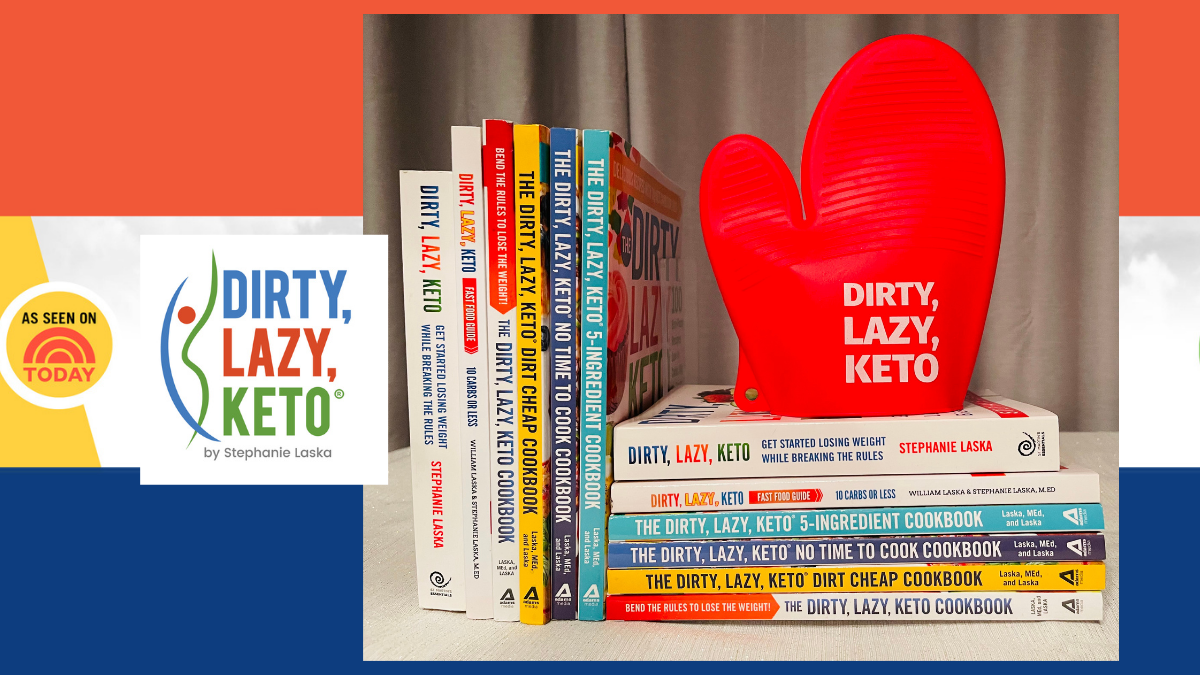 Ready to make mouth-watering keto recipes? There are 4 keto cookbooks (so far!) in the DIRTY, LAZY, KETO series. Each cookbook contains 100 delicious keto recipes that contain no more than 10g net carbs per serving, all macronutrients provided. Easy-to-make with stress-free directions, you'll quickly learn how to make a variety of crowd-pleasing keto recipes for every meal and craving (keto breakfast, keto soups and salads, keto pizza, keto bread, keto dinner, keto drinks, and let's not forget keto dessert!).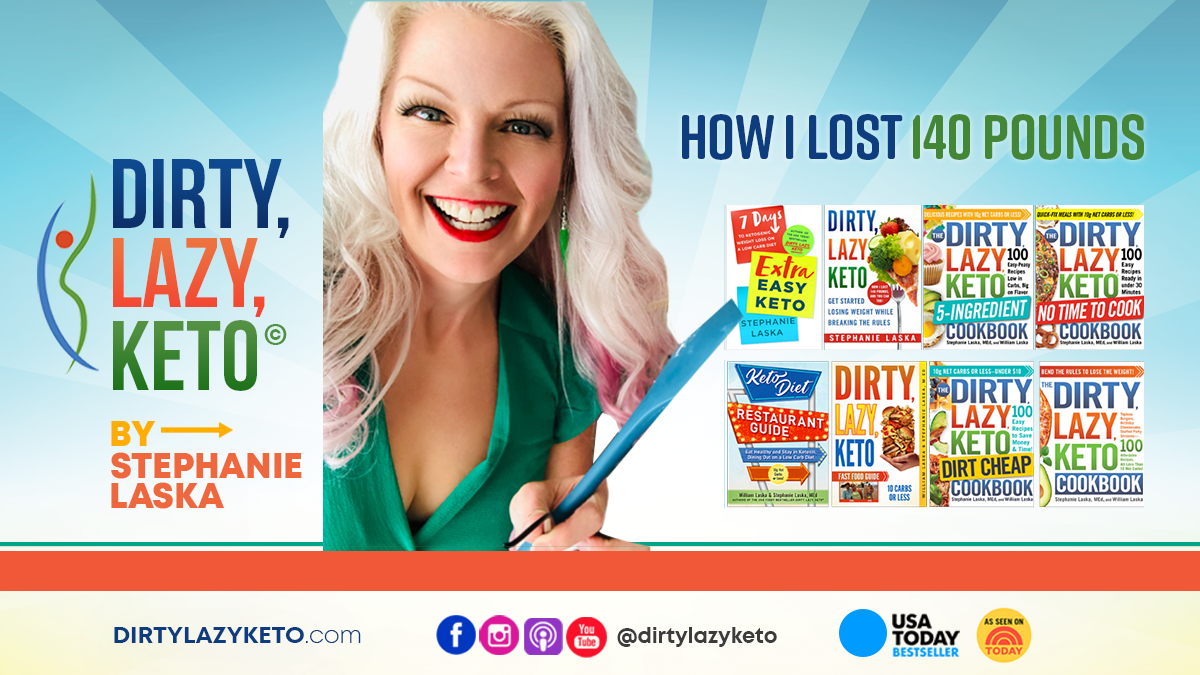 I'm here to help support you on your weight loss journey. I have a ton of resources to help you solve keto weight loss problems. Keto lifestyle support groups, keto cookbooks, or free inspirational weight loss videos? I've got you covered. Let's do this together, my friend!
Related "Easy Keto Cooking Tips for Beginners" Posts