What keto kitchen tools do you need (or just want)? Get your low carb kitchen set up for success with recommendations for DIRTY, LAZY, KETO kitchen tools.
New keto dieters often stress about buying a ton of cooking gadgets before they start a ketogenic diet. "What keto kitchen tools do I need to get started?" they ask. All you REALLY need to start keto is a positive attitude and a willingness to try. Learning how to eat and cook differently takes time. You don't have to transform your kitchen overnight! Be patient with yourself. Maxing out your credit card to buy expensive keto kitchen tools isn't a magical solution. Often, it's the little, inexpensive tools that bring us the most joy.
That being said, I know that we all love shiny new gadgets! Since I get this question all the time, I've decided to steer you in the right direction when it comes to selecting useful keto kitchen tools.
Certainly, having fancy keto kitchen tools or inexpensive keto kitchen gadgets CAN be motivating. It's fun to try new things or make low carb cooking more convenient. For example, I love to eat hard-boiled eggs but when I boil them in a pot on top of the stove, they never seem to peel very easily. Once I heard about the egg cooking magic of the Instant Pot, I decided to pull the trigger and buy one.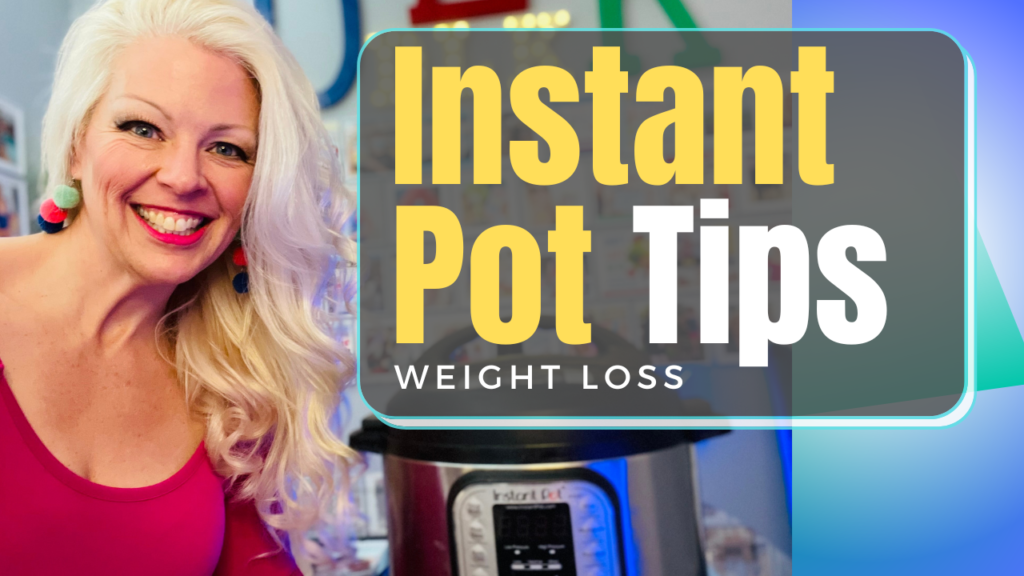 I chose to buy the instant pot with the fancy yogurt-making feature (look for the "Frugal Final Exam Yogurt" recipe inside The DIRTY, LAZY, KETO Dirt Cheap Cookbook!). I was also surprised that the Instant Pot cooks meat, even frozen meat, at an amazingly fast warp speed. I admit to being a little scared to use this spaceship-looking device, but after a little practice, I quickly got the hang of it. Just like with my air fryer, now I can't live without either one!
Next, you'll find my "KETO KITCHEN TOOLKIT." Of course, these items are available at your local stores, but if you're lazy like me, you might want to just click here and have the items delivered to your front door (LOVE that Amazon delivery man!). I love the convenience of ordering so much that I created my own Amazon DIRTY, LAZY, KETO Storefront. Here is a link for you to check it out: https://www.amazon.com/shop/dirtylazyketobystephanielaska
Over the years, I've taken notes on the most popular keto kitchen tools recommended by my Facebook group members. These are items they felt made their weight loss journey "just a little easier." Here are the TOP TEN!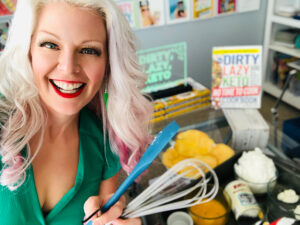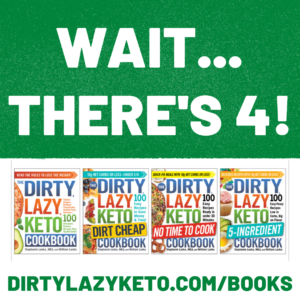 Related Keto Lifestyle Posts:
Save Money & Time in the Kitchen: 10 Tips!
Simple Keto Meals with 5 Ingredients
Start a Keto Diet: DIRTY, LAZY, KETO for Beginners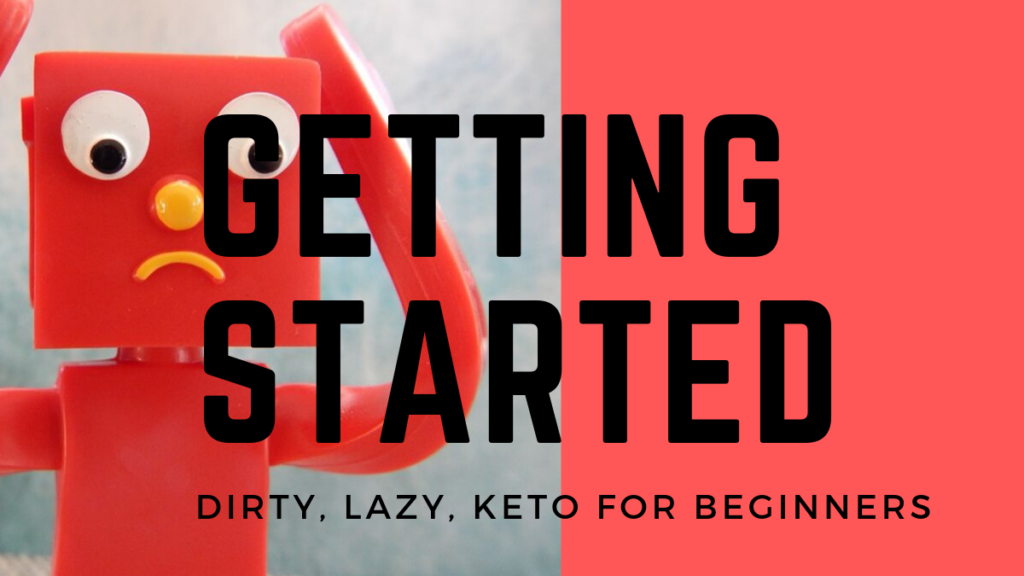 Need more support? Stephanie also leads a small group, premium keto support group on Facebook – for women only. Join today and get exclusive benefits like weekly live classes and free bootcamp!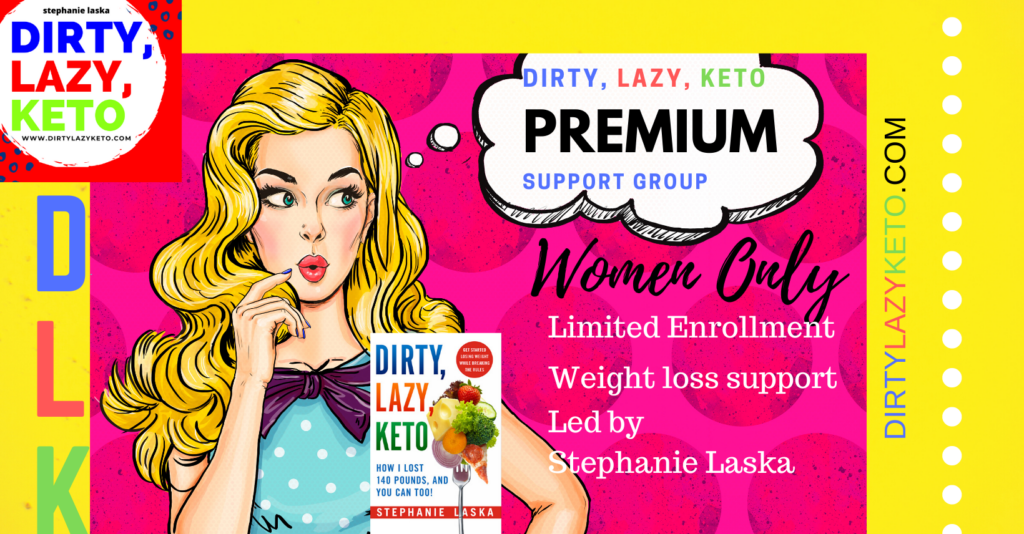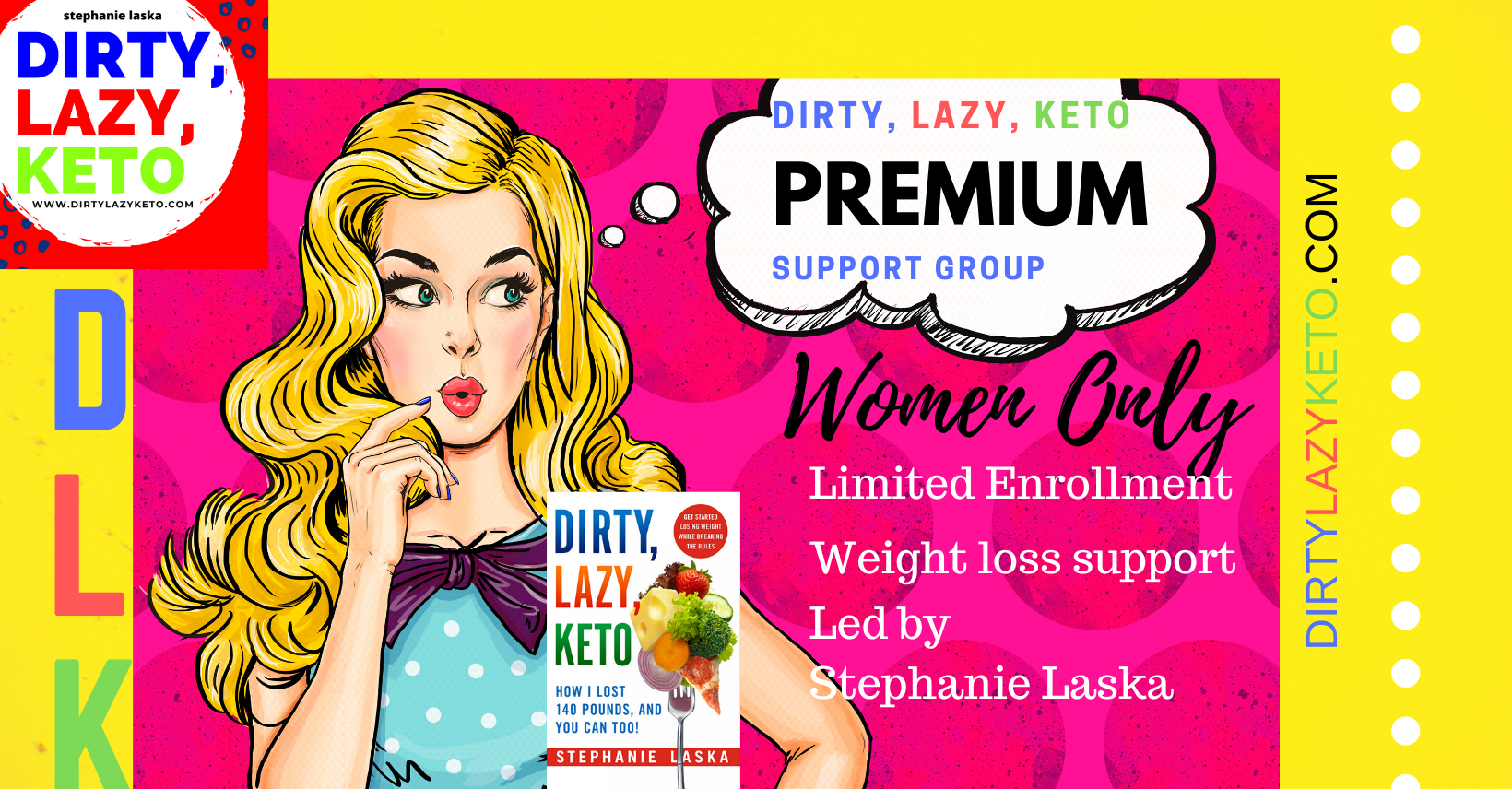 At no cost to you, as an Amazon Associate I earn from qualifying purchases. Some of the links provided are a result of my participation in the Amazon Services LLC Associates Program. #ad #amazoninfluencer