Podcast: Play in new window | Download
Subscribe: Apple Podcasts | Spotify | RSS | More
Looking for a FAST keto dinner recipe? Let's talk turkey! Low carb cooking doesn't have to take all day. You can make an easy keto meal in less than 30 minutes from start to finish. In today's cooking video, I teach you how to make my famous turkey leg recipe. It's a sneak peek recipe from my 3rd. cookbook, The DIRTY, LAZY, KETO No Time to Cook Cookbook!
If you like making keto meals fast, you'll love the new book in the DLK series, The DIRTY, LAZY, KETO No Time to Cook Cookbook!
*100 easy keto recipes
*Ready in 30 minutes or less (including prep time!)
*Weight loss inspiration, keto tips, and kitchen shortcuts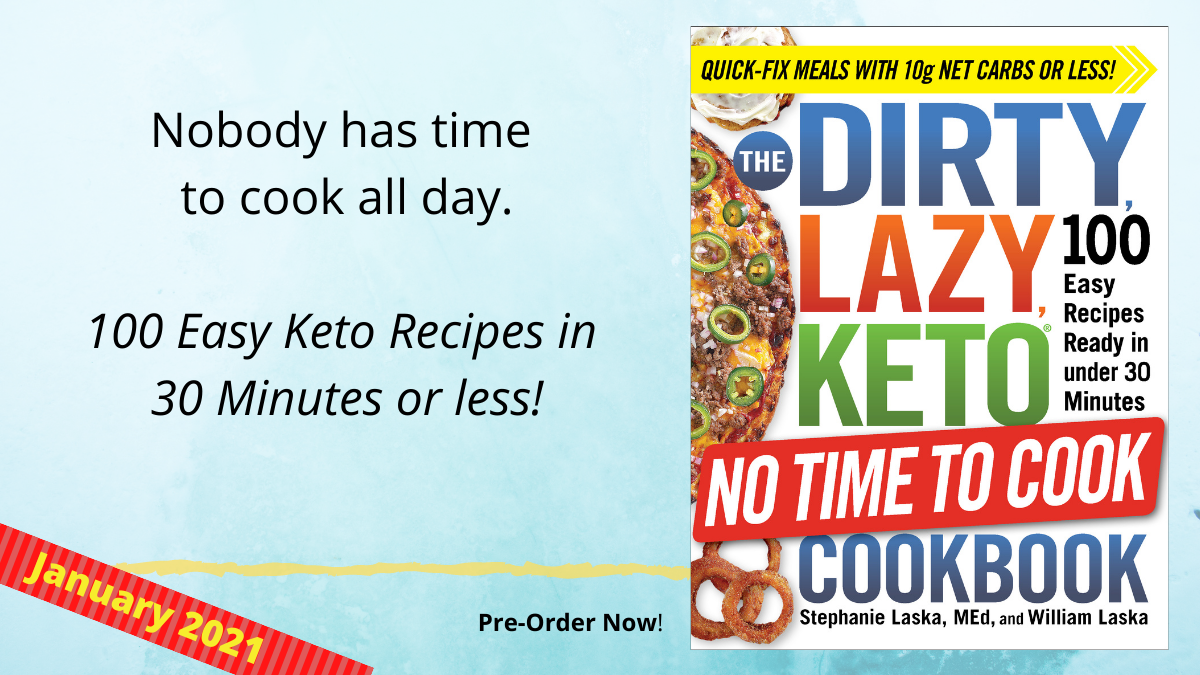 I hope you enjoyed the video! Please give it a thumbs up, make a comment, and subscribe to the DIRTY, LAZY, KETO YouTube channel so you'll never miss a video update. You'll find tons of helpful videos on the channel. Did you catch the video about how to make a delicious keto-friendly green bean casserole? How about the chaffle recipe? Those are two of my favorites.
As promised, you can download today's keto turkey recipe here.