Podcast: Play in new window | Download
Subscribe: Apple Podcasts | Spotify | RSS | More
Cheers to the keto diet with these sugar-free cocktail ideas. Woo hoo! There is no need to miss out on tropical flavors or fun favorites with so many low-carb alternatives. Here are my suggestions for mixed drinks and sugar-free cocktails.
Sugar-free Cocktail Ideas
Are you more interested in beer or wine while on keto? Don't worry, I've got you covered. There are plenty of options for alcoholic drinks on DIRTY, LAZY, KETO. That's the beauty of this lifestyle – choices!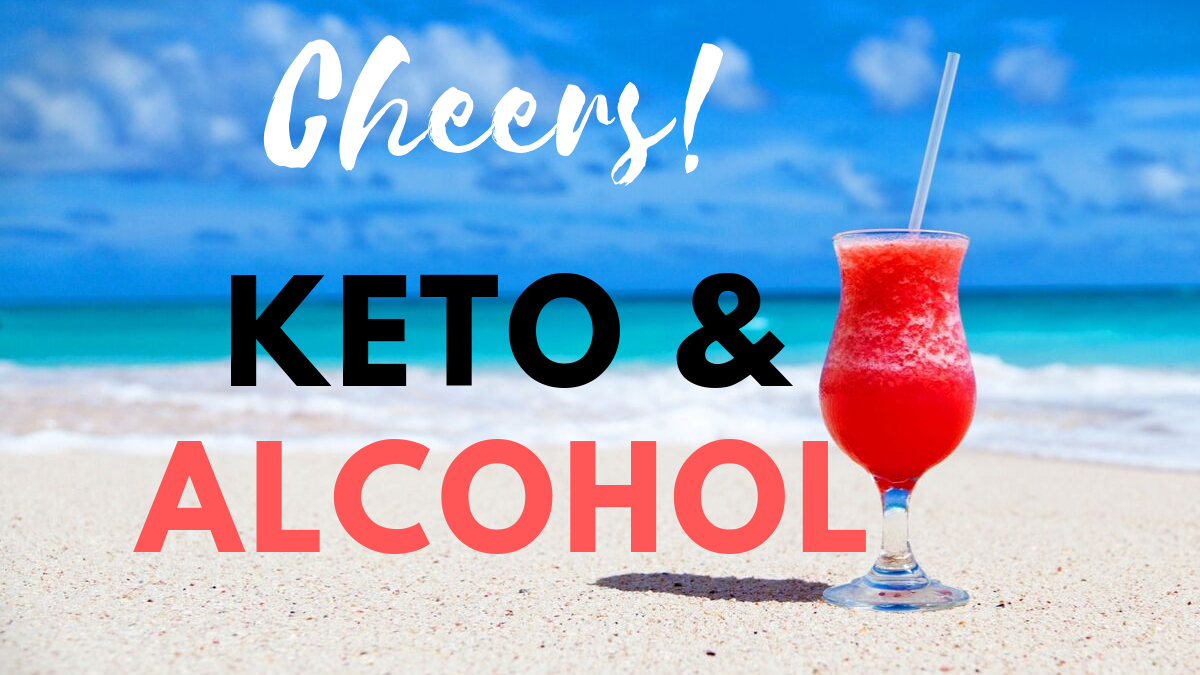 As long as you choose a low carb liquor or no carb alcohol, the Keto diet and alcohol don't have to be separate entities. The problem isn't finding low-carb alcoholic drinks — there are plenty to choose from! The challenge comes from making poor decisions involving food after imbibing. Chips and dip? Bring it on! Want to order pizza? Why not? DIRTY, LAZY, KETO and alcohol work well together as long as you can maintain self-control and avoid the late-night Taco Bell drive-thru. Let's keep it real.
Sugar-free Cocktail Ideas Tips and Tricks
With keto tips and tricks like these, you'll build weight loss routines that are doable for the long haul. That's the whole point, right? To get off the weight loss merry-go-round for good.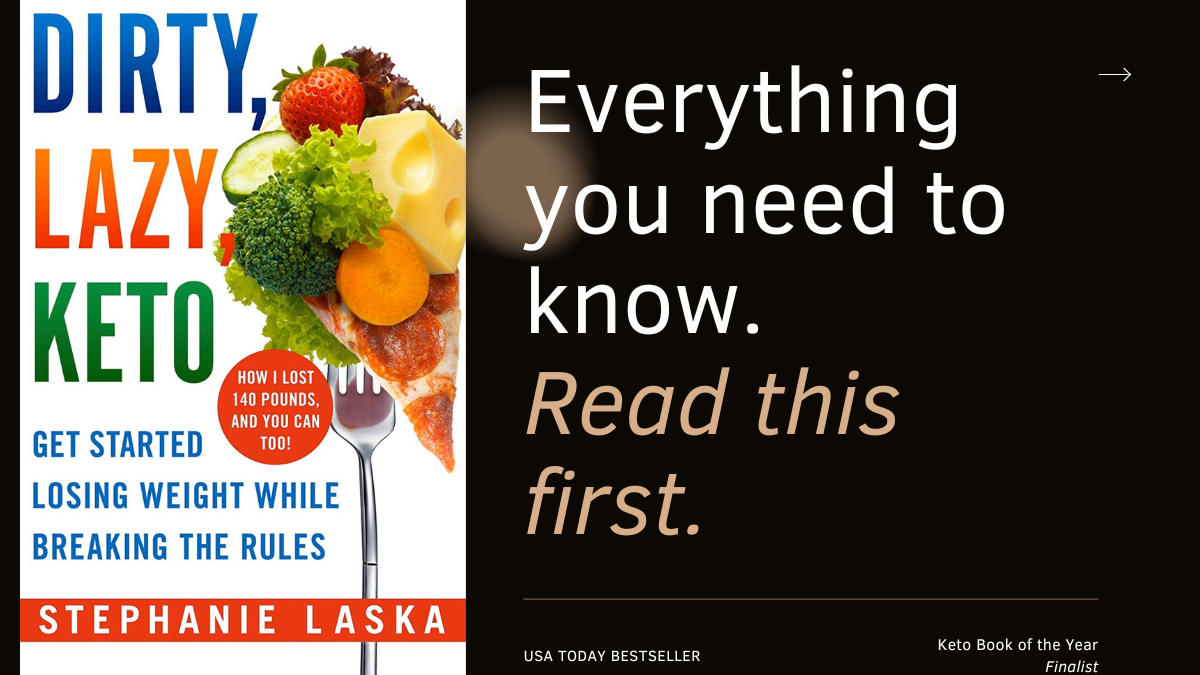 Sign up for my free keto newsletter for low carb tips, keto recipes, and weight loss inspiration. The first email comes automatically and includes a free starter keto grocery list (can't find it? check your junk folder). There is no charge for my motivational emails. Unsubscribe at any time.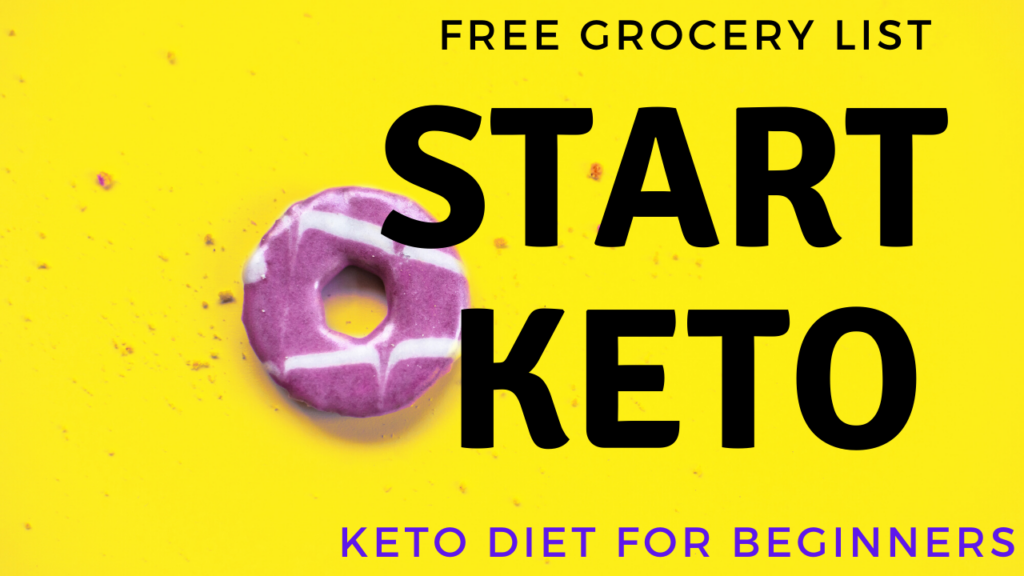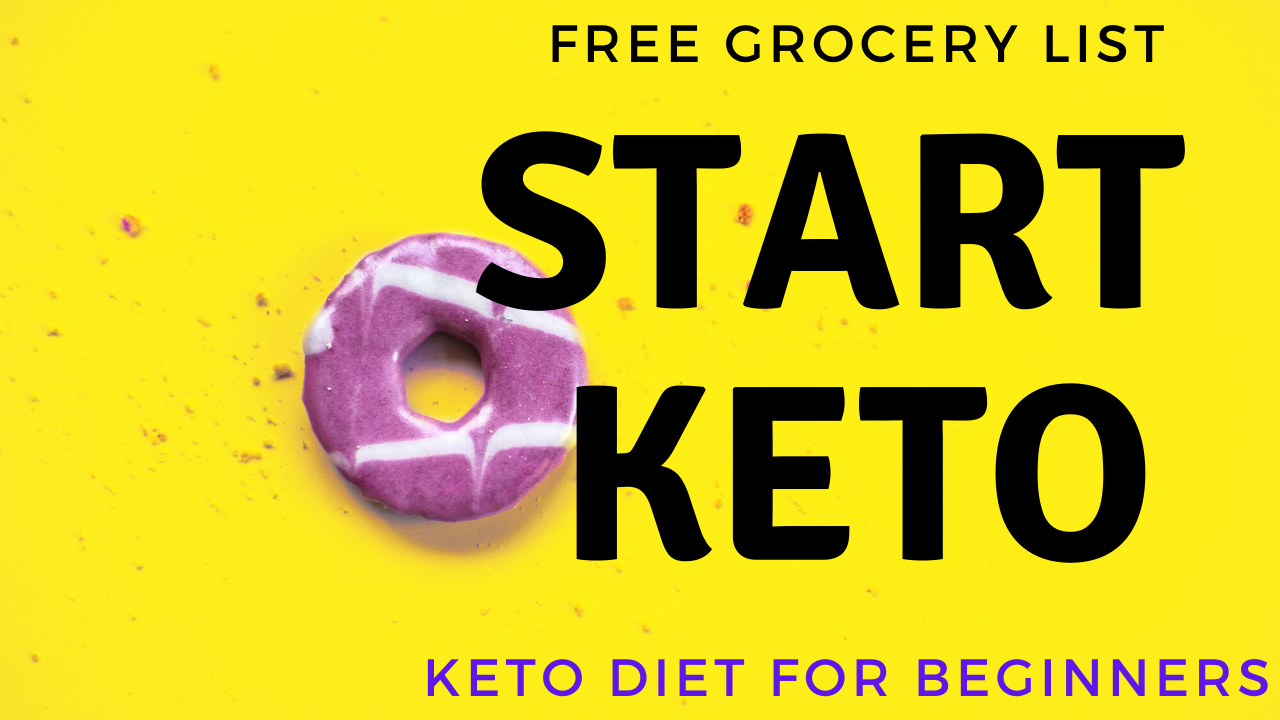 I'm here to help support you on your weight loss journey. I have a ton of resources to help you solve keto weight loss problems. Keto lifestyle support groups, keto cookbooks, or inspirational weight loss videos? I've got you covered. Let's do this together, my friend!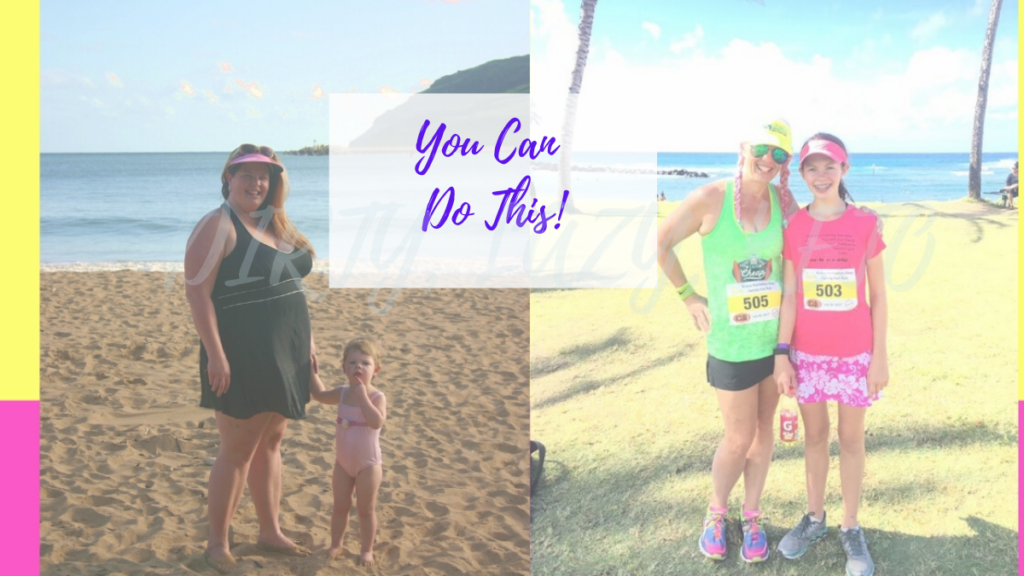 I believe that DIRTY, LAZY, KETO is an "easier" ketogenic diet that's doable for everyone. It works because it's so flexible. There's no complex math or fancy ingredients required to get into ketosis and start a weight loss transformation of your own. Regular food from "normal people" grocery stores (and a willingness to try) is all you need.
18,000+ Positive Reviews on Amazon.
Readers agree. DIRTY, LAZY, KETO works!
With over 18,000 positive reviews on Amazon (and on the cover of Woman's World Magazine 3X!) feel confident that you've come to the right place for help to start a ketosis lifestyle. It's time for the new you!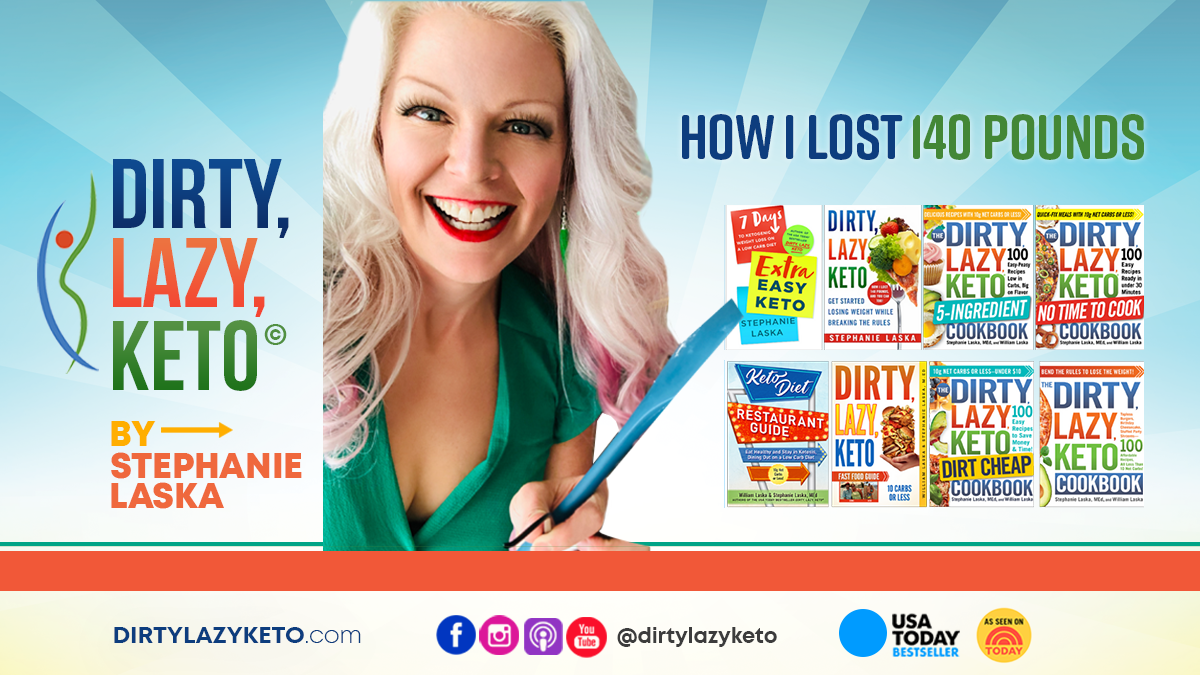 Keto Books by Stephanie Laska
Extra Easy Keto: 7 Days to Ketogenic Weight Loss on a Low Carb Diet by Stephanie Laska (St. Martin's, 2023)
DIRTY, LAZY, KETO Get Started Losing Weight While Breaking the Rules by Stephanie Laska (St. Martin's, 2020)
Keto Diet Restaurant Guide: Eat Healthy and Stay in Ketosis, Dining Out on a Low Carb Diet by William & Stephanie Laska (2022)
The DIRTY, LAZY, KETO 5-Ingredient Cookbook: 100 Easy-Peasy Recipes Low in Carbs, Big on Flavor by Stephanie & William Laska (Simon & Schuster, 2021)
The DIRTY, LAZY, KETO No Time to Cook Cookbook: 100 Easy Recipes Ready in Under 30 Minutes by Stephanie & William Laska (Simon & Schuster, 2021)
The DIRTY, LAZY, KETO Dirt Cheap Cookbook: 100 Easy Recipes to Save Money & Time by Stephanie & William Laska (Simon & Schuster, 2020)
The DIRTY, LAZY, KETO Cookbook: Bend the Rules to Lose the Weight by Stephanie & William Laska (Simon & Schuster, 2020)
DIRTY, LAZY, KETO Fast Food Guide: 10 Carbs or Less by William & Stephanie Laska (2018)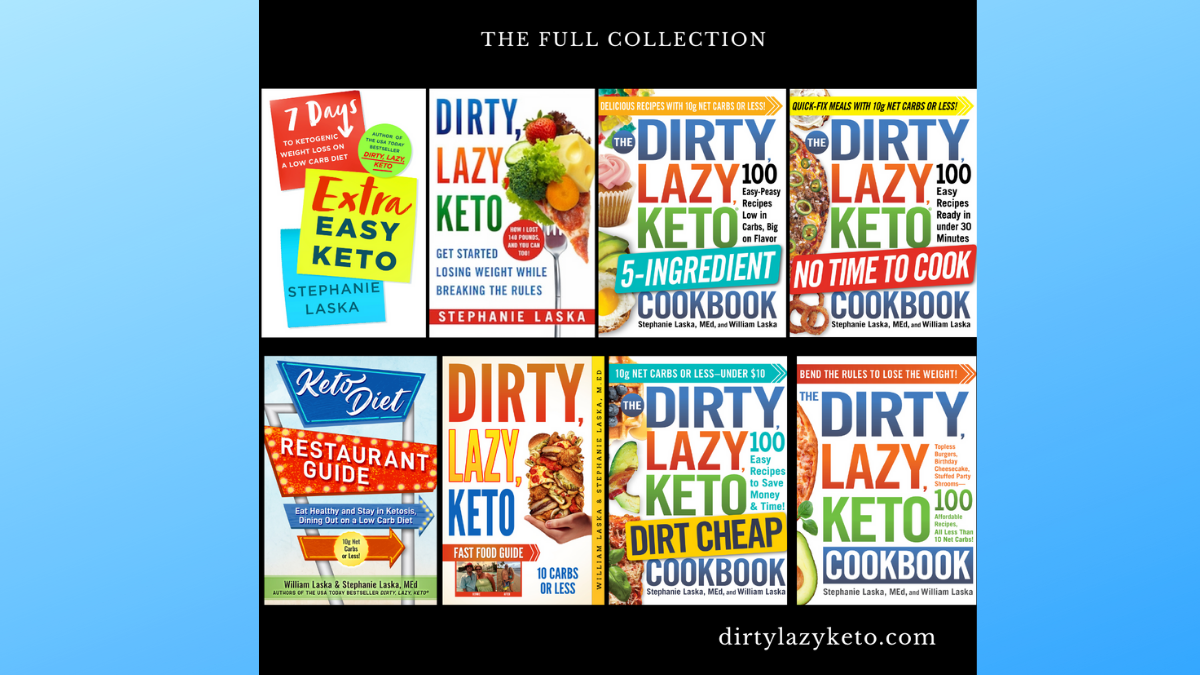 Related "Keto Party Food" Articles: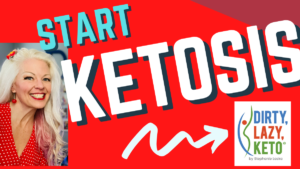 Keto Plateau? Hacks to Break a Weight Loss Stall on the Keto Diet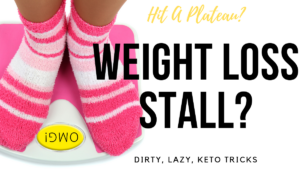 Get Started on a Ketogenic Diet: Beginners Guide to Ketosis