Ketosis weight loss and keto recipes shouldn't be so complicated or require a boatload of ridiculous ingredients. I lost 140 pounds by creating my own rebellious version of the ketogenic diet. With delicious keto recipes using "normal people" foods from everyday grocery stores (often bought with a coupon), I figured out how to get into ketosis and achieve weight loss results while breaking the rules of a traditional ketogenic diet. 
Flexible Ketosis
My version of the ketogenic diet, which I call DIRTY, LAZY, KETO, is a flexible, honest, real-world approach for getting into ketosis that is doable for everyone. Keto recipes are stress-free and uncomplicated. Whether you're a keto beginner or a low carb food veteran (maybe from the Paleo or Atkins Diet?), let me welcome you to a much easier way to lose weight.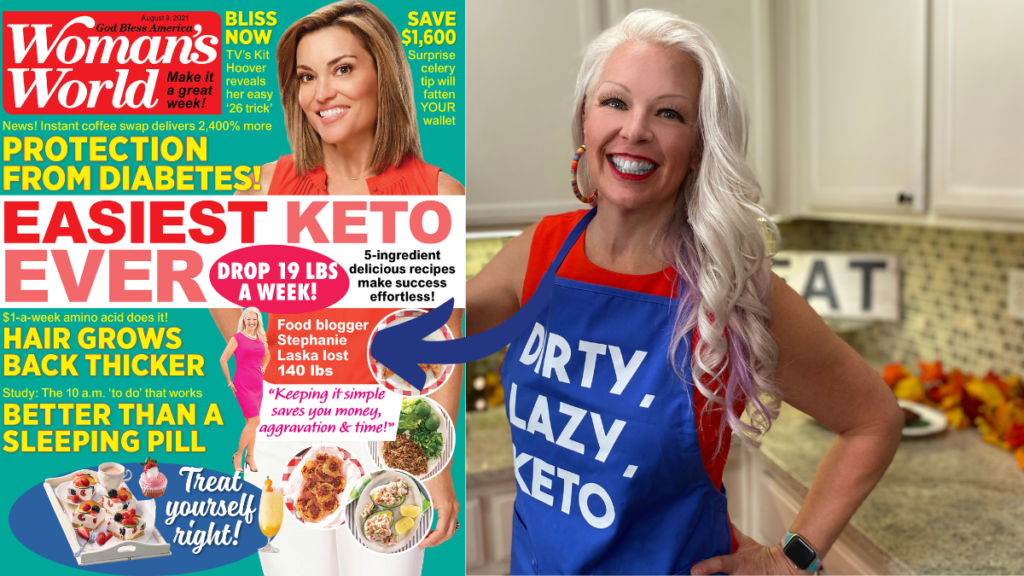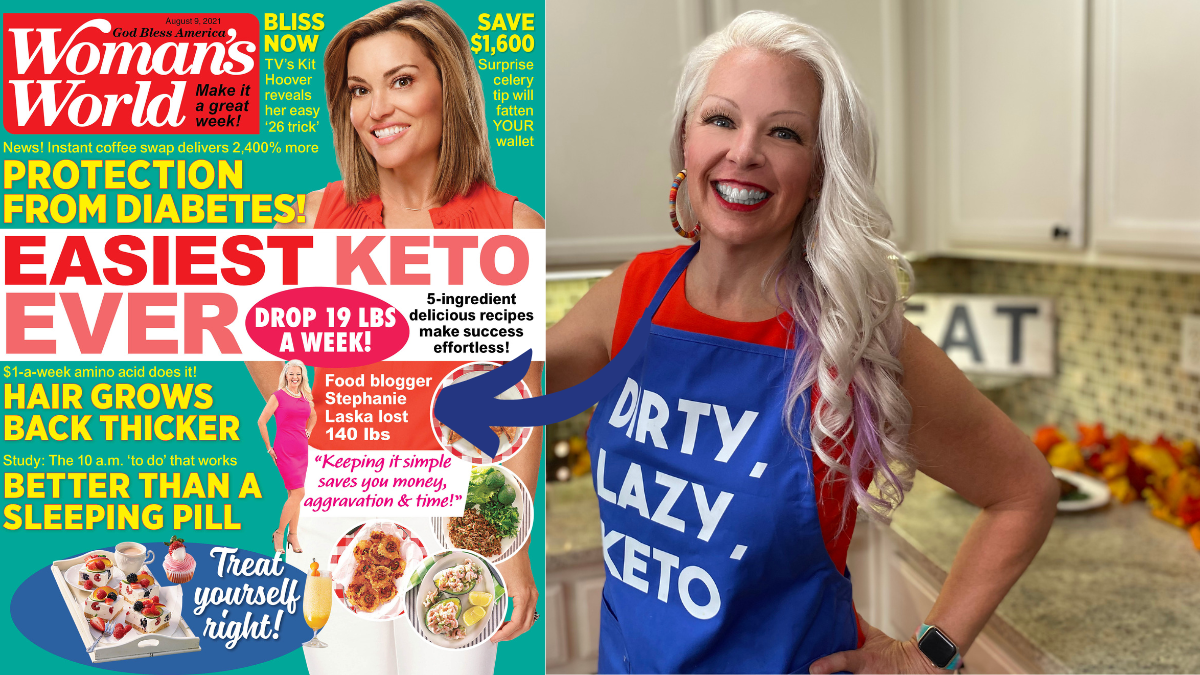 My version of the ketogenic diet is kinder and more inclusive. You can have your sugar-free cake and eat it too! DIRTY, LAZY, KETO is effective, sustainable, and (dare I say) fun.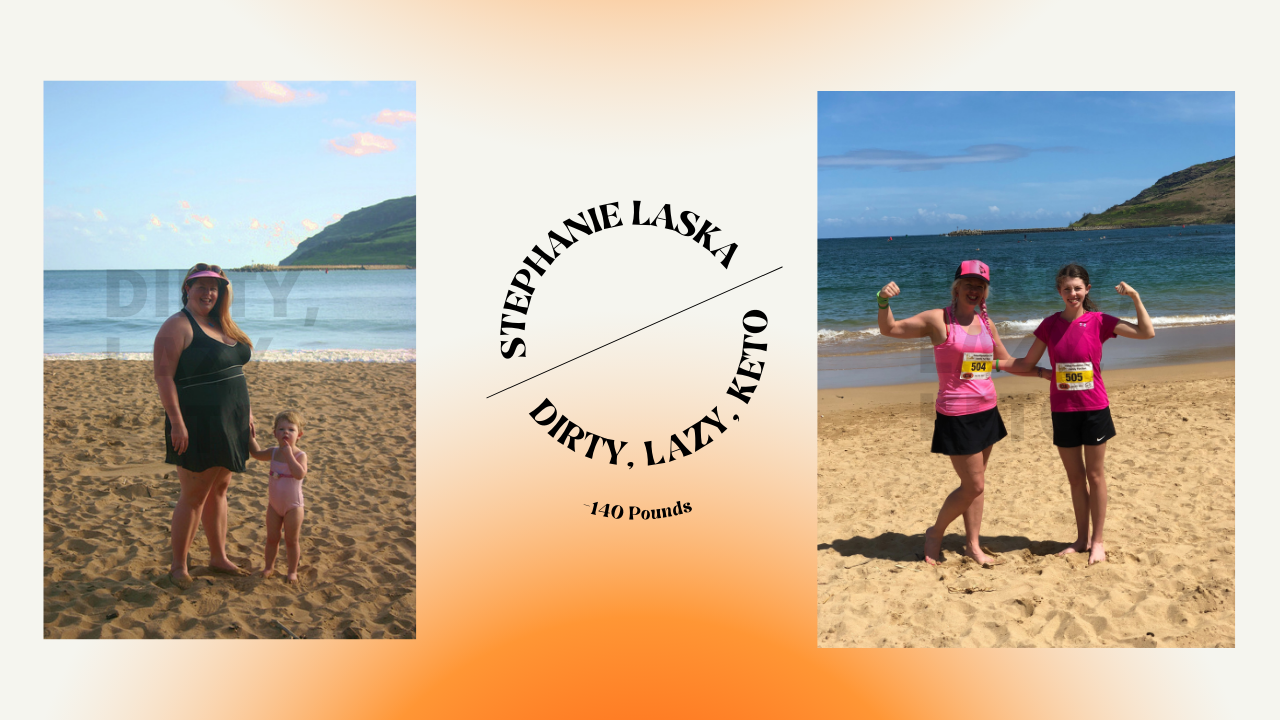 You don't have to be a professional chef or mathematician to lose weight on a ketogenic diet. I'll explain what low carb foods, proteins, and healthy fats you need to eat for your body to get into ketosis, but more importantly, I'll explain why.
The Easier Ketosis Diet
There are no expensive, hard-to-find ingredients required or complex ratios for you to figure out. My ketosis diet strategy is stripped down to the bare essentials. I promise to explain how a ketogenic diet works in simple, easy-to-understand terms. If you can tolerate my sass (and occasional bad joke), I'll support you every step of the way.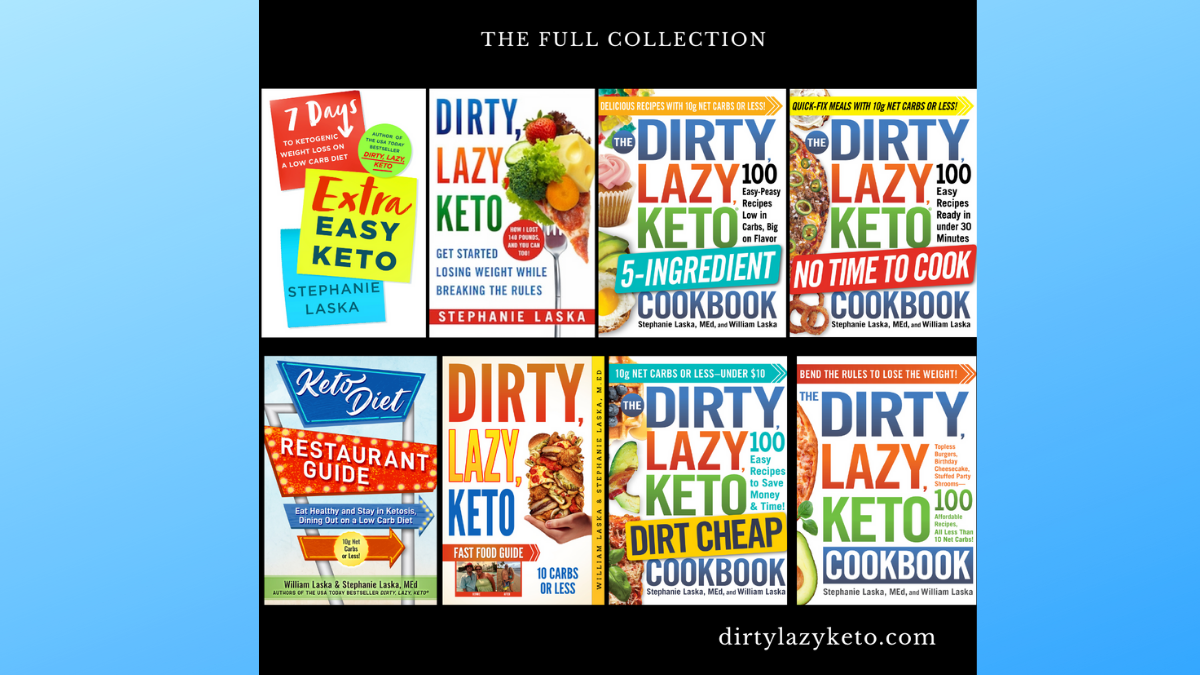 Flexible Ketosis for Real-Life
The plan is to make cooking your way to ketosis and weight loss as simple as possible. Together, we'll set up your kitchen for success, quickly review keto cooking principles, and then jump right into making mouthwatering dishes. With ketosis recipes, healthy fats make healthy food. You'll soon be able to whip up crowd-pleasing keto recipes using affordable, easy-to-find ingredients. Finally, a ketogenic diet that's doable.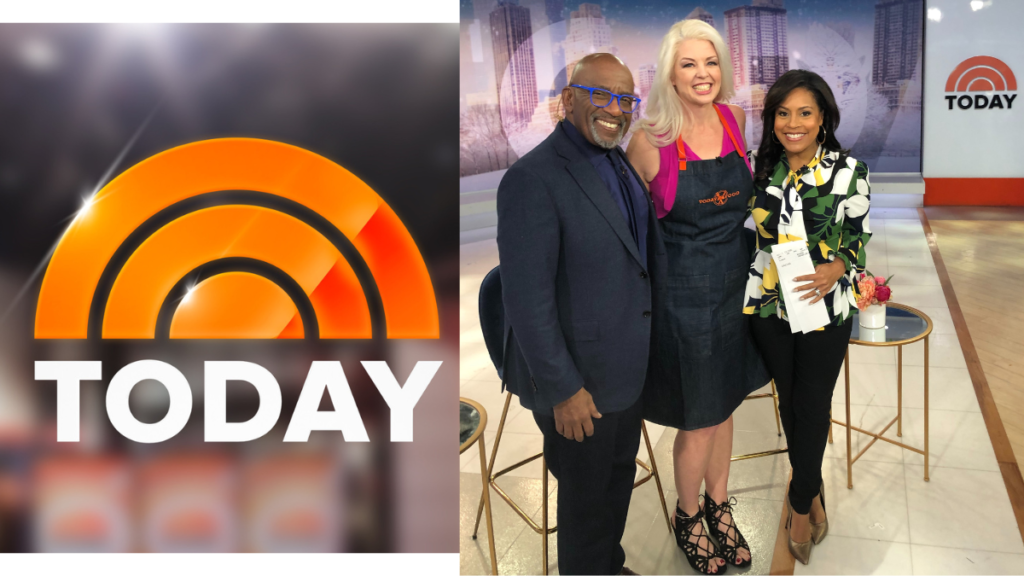 Start DIRTY LAZY KETO
DIRTY, LAZY, KETO recipes leave you feeling satisfied (emotionally and physically). You won't feel deprived or resentful like you may have felt on past "diets." It turns out you don't have to be perfect on the ketogenic diet to lose weight. You can achieve your ketosis weight loss goals with DIRTY, LAZY, KETO while living a normal life. Ready to get started? I'm here to help. Check out the many ketogenic resources here (most are free – and my books are likely at your local library).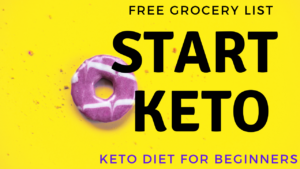 Start by signing up for my free keto newsletter – receive low carb tips, keto recipes, and weight loss inspiration. The first email (comes automatically) includes a free starter keto grocery list (can't find it? check your junk folder). There is no charge for my motivational emails. Unsubscribe at any time.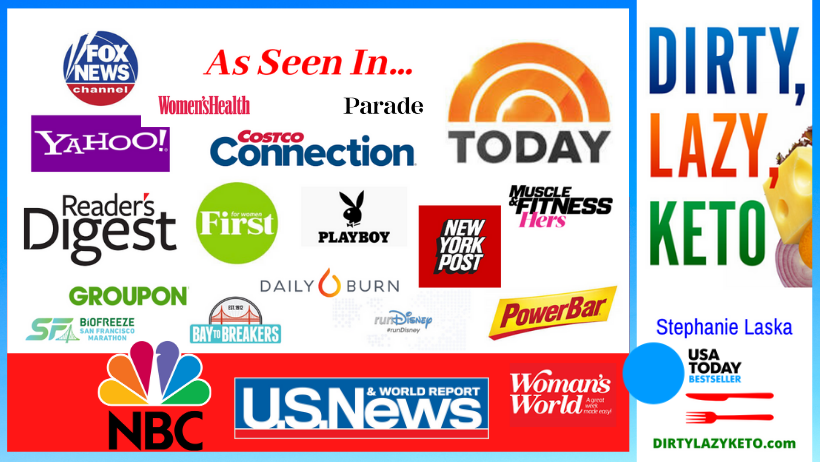 With over 18,000+ positive reviews on Amazon (and on the cover of Woman's World Magazine 3X!) feel confident that you've come to the right place for help to start a ketosis lifestyle. It's time for the new you!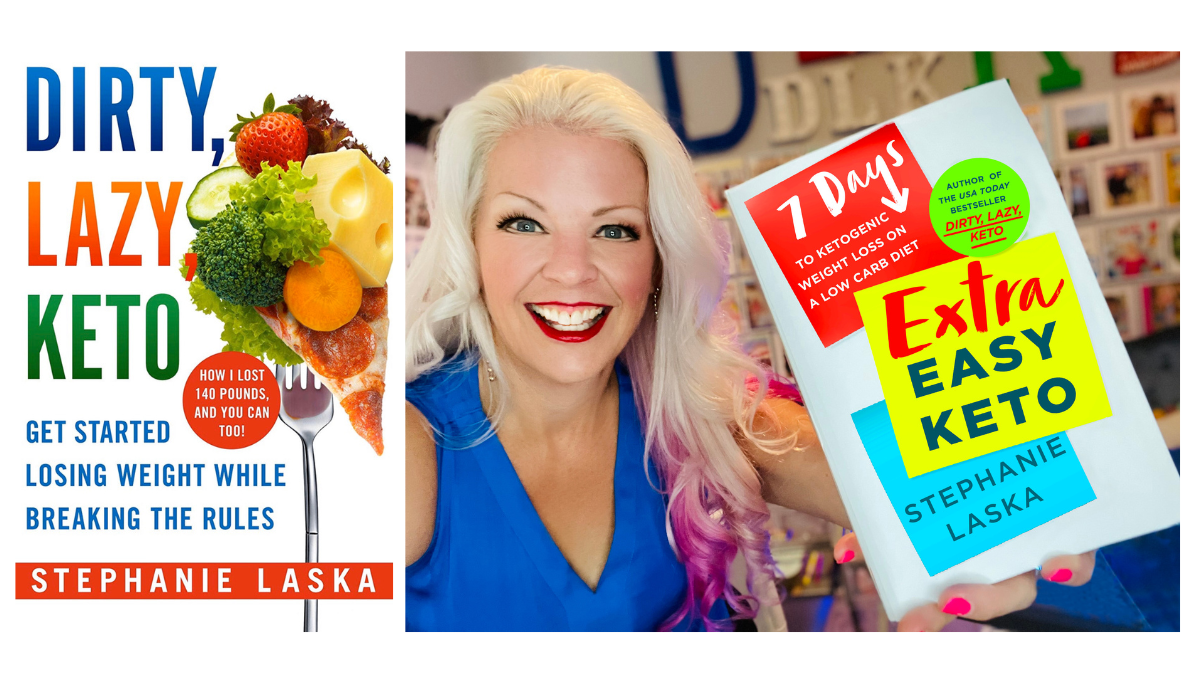 "You don't have to be perfect in ketosis to be successful at losing weight on a ketogenic diet." Stephanie Laska

What are you waiting for?