Podcast: Play in new window | Download
Subscribe: Apple Podcasts | Spotify | RSS | More
Dirty keto for beginners! Learn how to incorporate dirty keto foods – especially helpful for beginners on the keto diet. With loads of show and tell, I'll walk you through examples of common dirty keto foods used while losing weight. Don't be scared. You can stay in ketosis while enjoying some of these yummy favorites!
Dirty Keto for Beginners
There are pros and cons to incorporating these foods into your diet. I won't argue otherwise! Part of the experience of dirty keto for beginners is learning to navigating these choices. You need to decide what is right for you. Don't be swayed by the diet police. You can enjoy dirty keto foods and lose weight. Let me support you on your DIRTY, LAZY, KETO journey.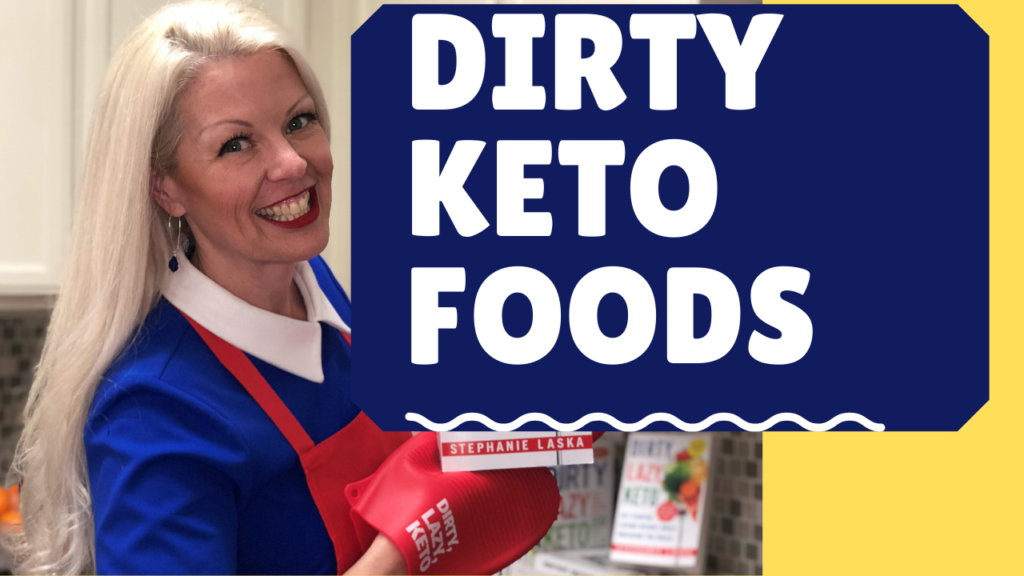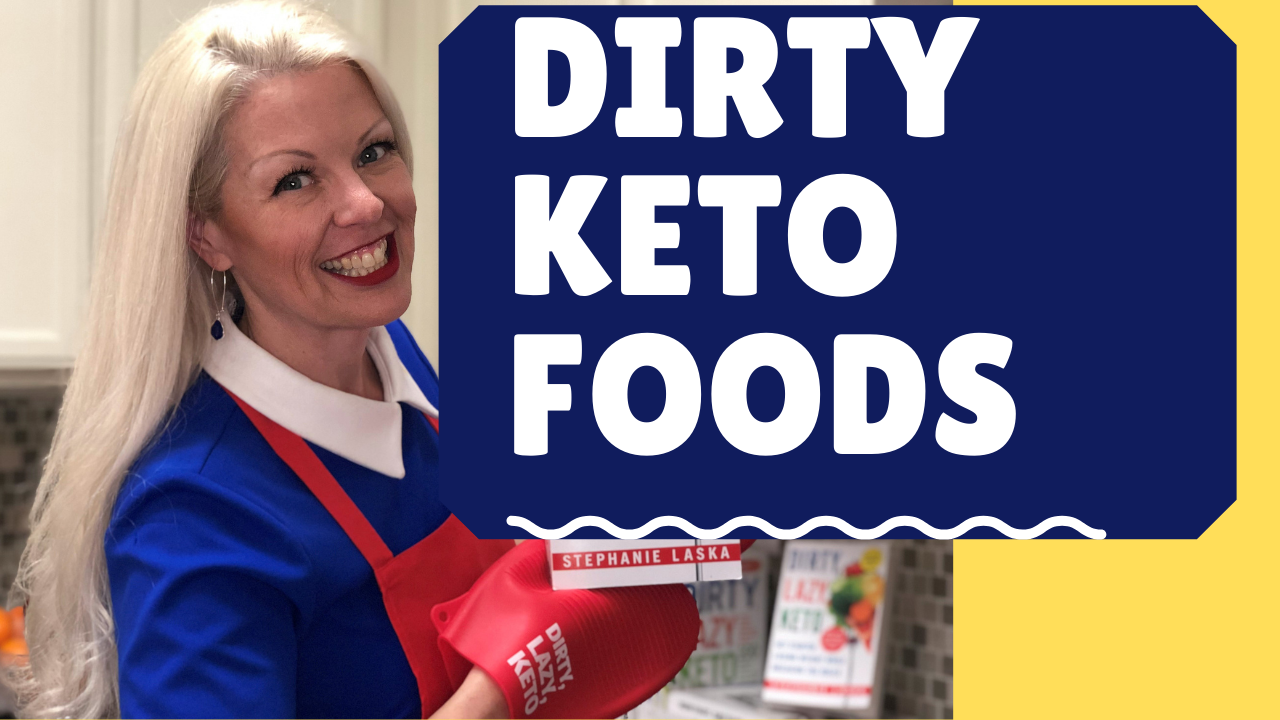 Beginners Ask… What is Dirty Keto Food?
How do you define dirty keto foods? For me, it's all about convenience. From sugar-free substitutes to easy-to-prepare snacks, dirty keto foods cut corners in the kitchen. Dirty keto foods are so much more than protein bars, energy drinks, or fast food. My list expands to so much more. Take pre-washed vegetables, for example, like a bag of lettuce. That might be a dirty keto food you hadn't thought of!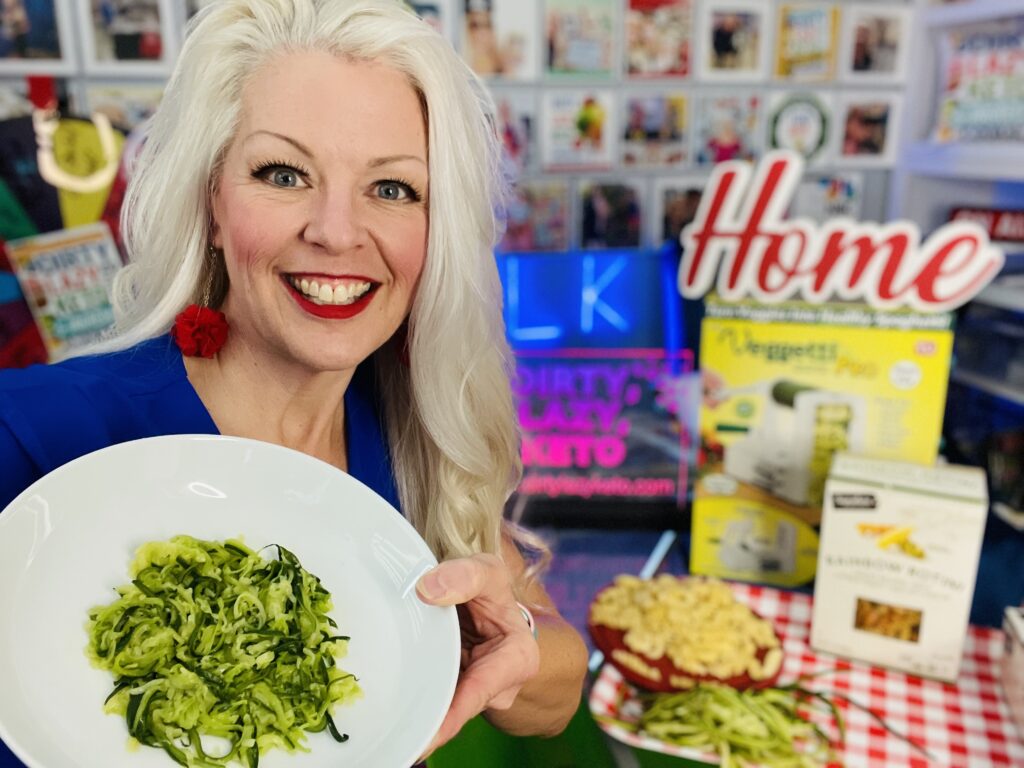 Successful Recipes on the Keto Diet
DIRTY, LAZY, KETO recipes leave you feeling satisfied (emotionally and physically). You won't feel deprived or resentful like you may have felt on past "diets." Ready to get started? I'm here to help you become successful on the keto diet. Check out the many ketogenic resources here (most are free – and my books are likely at your local library).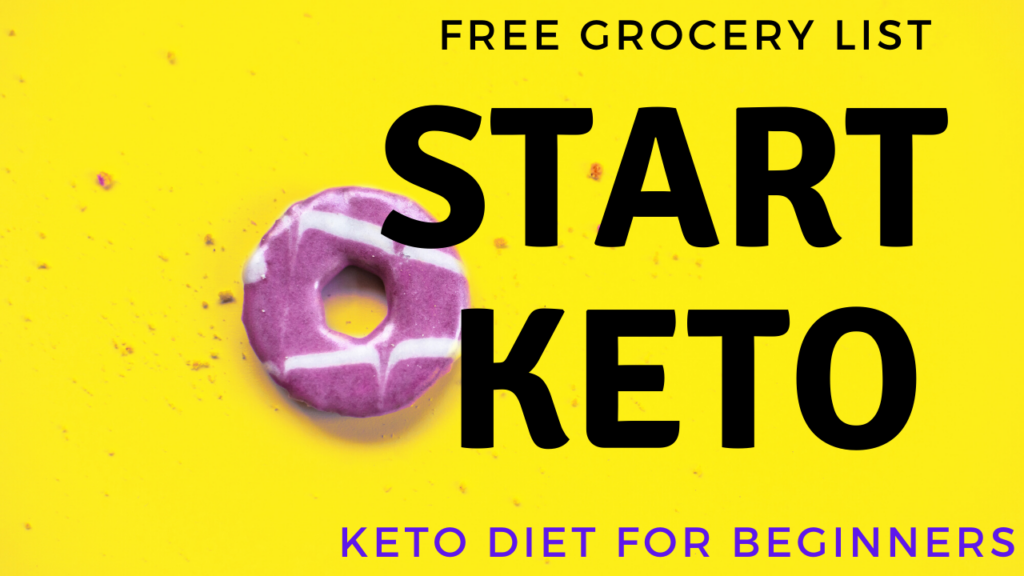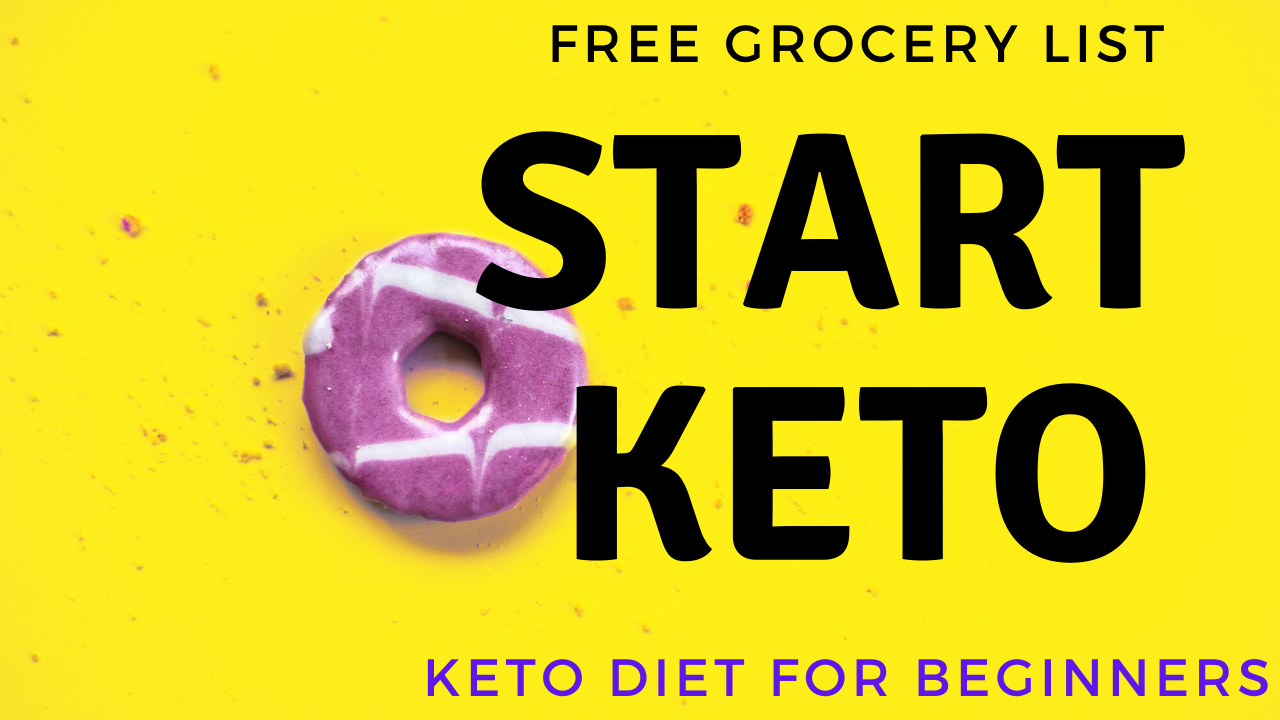 Become Successful on the Keto Diet
Start by signing up for my free keto newsletter – receive low carb tips, keto recipes, and weight loss inspiration. The first email (comes automatically) includes a free starter keto grocery list (can't find it? check your junk folder). There is no charge for my motivational emails. Unsubscribe at any time.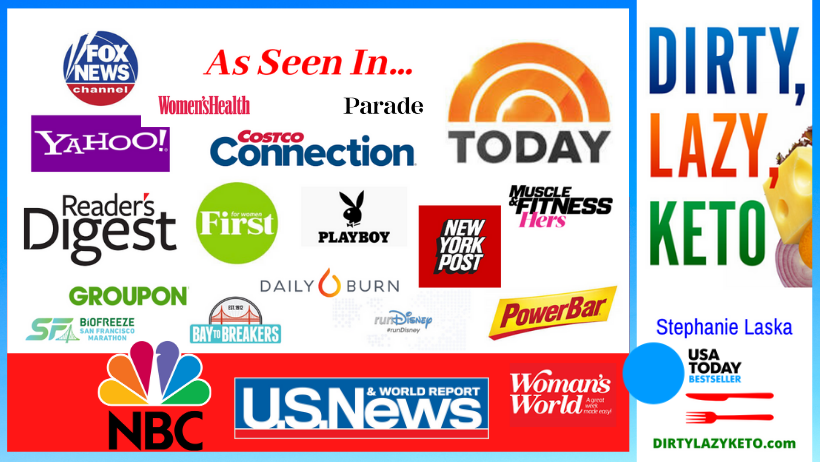 With over 18,000 positive reviews on Amazon (and on the cover of Woman's World Magazine 3X!) feel confident that you've come to the right place for help to start a ketosis lifestyle. It's time for the new you!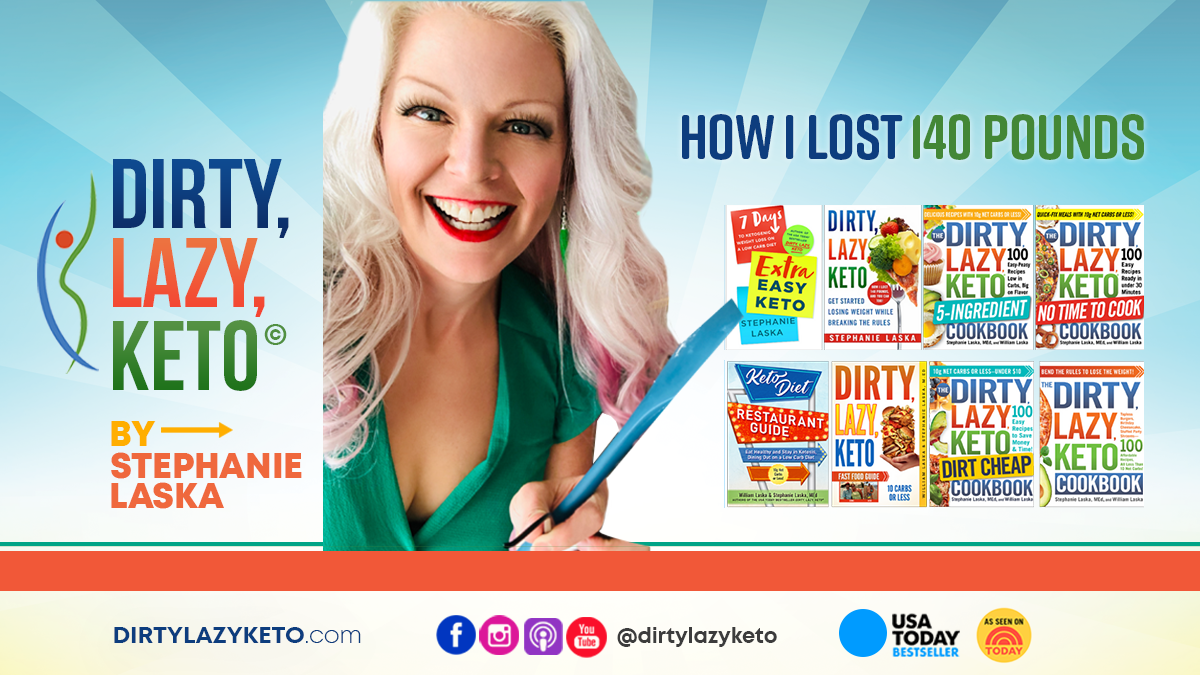 Keto Books by Stephanie Laska
Extra Easy Keto: 7 Days to Ketogenic Weight Loss on a Low Carb Diet by Stephanie Laska (St. Martin's, 2023)
DIRTY, LAZY, KETO Get Started Losing Weight While Breaking the Rules by Stephanie Laska (St. Martin's, 2020)
Keto Diet Restaurant Guide: Eat Healthy and Stay in Ketosis, Dining Out on a Low Carb Diet by William & Stephanie Laska (2022)
The DIRTY, LAZY, KETO 5-Ingredient Cookbook: 100 Easy-Peasy Recipes Low in Carbs, Big on Flavor by Stephanie & William Laska (Simon & Schuster, 2021)
The DIRTY, LAZY, KETO No Time to Cook Cookbook: 100 Easy Recipes Ready in Under 30 Minutes by Stephanie & William Laska (Simon & Schuster, 2021)
The DIRTY, LAZY, KETO Dirt Cheap Cookbook: 100 Easy Recipes to Save Money & Time by Stephanie & William Laska (Simon & Schuster, 2020)
The DIRTY, LAZY, KETO Cookbook: Bend the Rules to Lose the Weight by Stephanie & William Laska (Simon & Schuster, 2020)
DIRTY, LAZY, KETO Fast Food Guide: 10 Carbs or Less by William & Stephanie Laska (2018)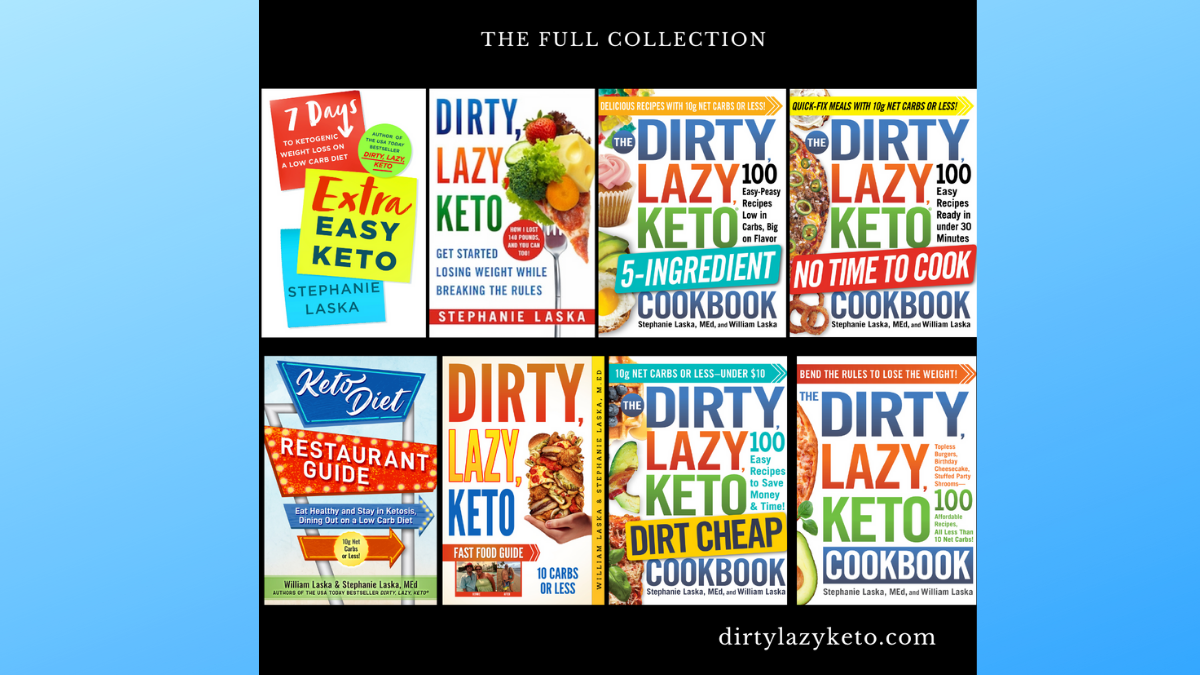 "You don't have to be perfect in ketosis to be successful at losing weight on a ketogenic diet." Stephanie Laska
  Related "Dirty Keto for Beginners" Blog Posts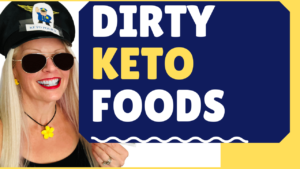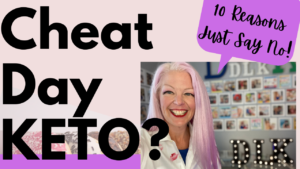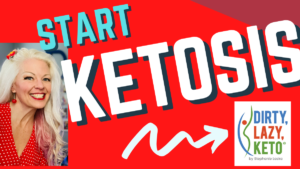 What are you waiting for? ENTER to Start Ketosis Now