You might be wondering about the unique icons assigned to the 100 low carb recipes inside The DIRTY, LAZY, KETO Cookbooks. What do these symbols even mean? Co-Author (and extra cute husband) William Laska explains.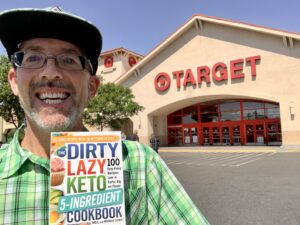 All of the low carb recipes inside the DIRTY, LAZY, KETO Cookbooks are categorized with unique symbols found next to the recipe's name. Think of icons like a call-out or recommendation from a friend. Icons provide helpful insight into the appeal of the recipe—who it's designed for and what circumstances could be the best fit.
For example, have company coming over tonight? Flip through The DIRTY, LAZY, KETO 5-Ingredient Cookbook and look for the Fancy Enough For Guests icon (which looks like a dinner plate). Assigned to a wide variety of "presentable and impressive" low carb recipes – keto dinner, low carb desserts, and everything in between – you'll now have a big list to choose from. That's helpful, right?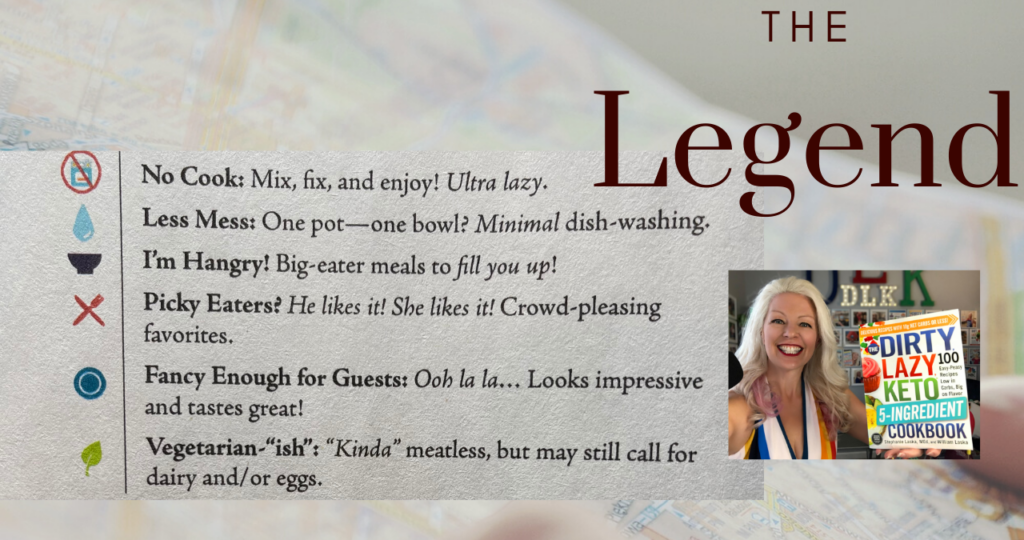 The handy dandy icons inside The DIRTY, LAZY, KETO 5-Ingredient Cookbook are your roadmap for deciding which low carb recipes to make next. Are there Picky Eaters in your household? We've got an icon for that (and many delicious low carb recipes to help you!). Keto vegetarians? No problem! There are a ton of meatless, low carb recipes here. Keto cooks who prefer eating (not cleaning), will be drawn to Less Mess recipes (water droplet) and lazy keto chefs can expect simplicity at its finest with No Cook identified recipes. Finally, let's not forget about Stephanie's (self-identified) favorite category: I'm Hangry! where a giant bowl image signifies big-eater meals that will certainly fill you up.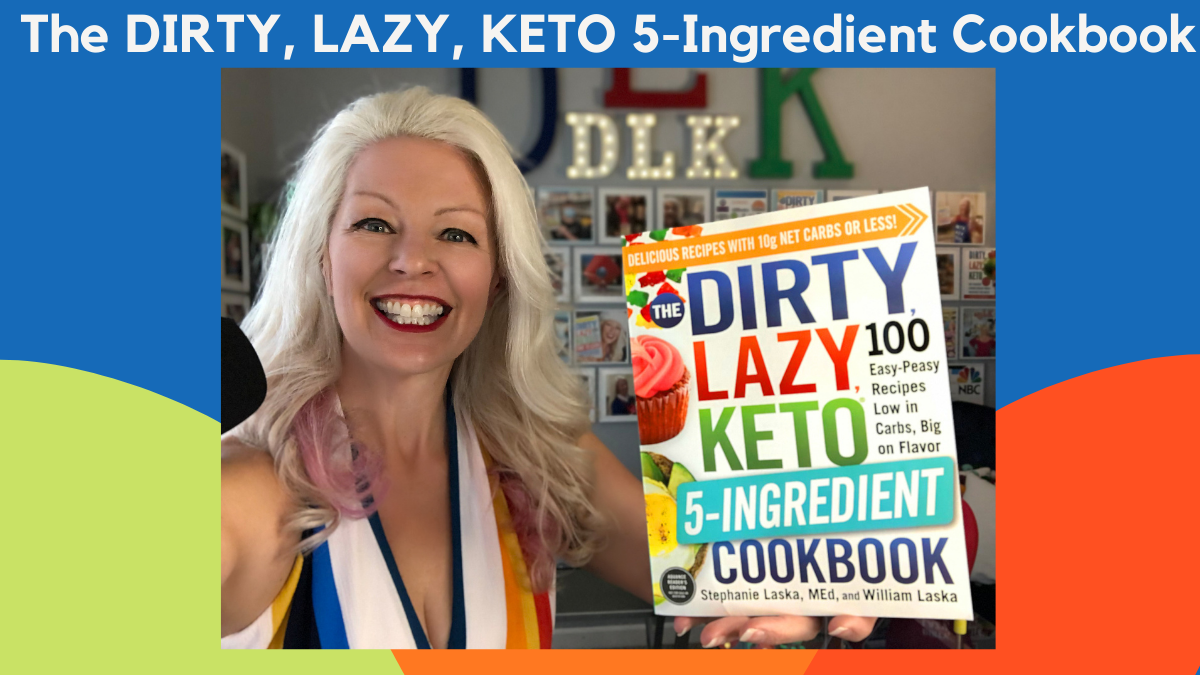 Using the provided legend from The DIRTY, LAZY, KETO 5-Ingredient Cookbook, you'll save time searching for the perfect low carb recipe. Recipe icons vary slightly from Cookbook to Cookbook but consistently serve a very important role: to help you quickly decide what to eat and why.
Losing weight on a keto diet shouldn't be so complicated (or take all day!). The unique DIRTY, LAZY, KETO icons which categorize the low carb recipes are here to help. Order your copy of The DIRTY, LAZY, KETO 5-Ingredient Cookbook today!
Ketosis + keto meals made easy! Start a ketogenic diet and lose weight for good. Dirty keto or lazy keto is doable for everyone once you have SIMPLE, low carb – keto recipes that don't take all day. Get into ketosis with quick keto meal prep using The DIRTY, LAZY, KETO 5-Ingredient Cookbook: 100 Easy-Peasy Recipes Low in Carbs, Big on Flavor by USA Today bestselling authors, Stephanie and William Laska (Simon & Schuster, 2021).
Every keto meal is made with 5 main ingredients (or less) – that's a low carb diet made easy!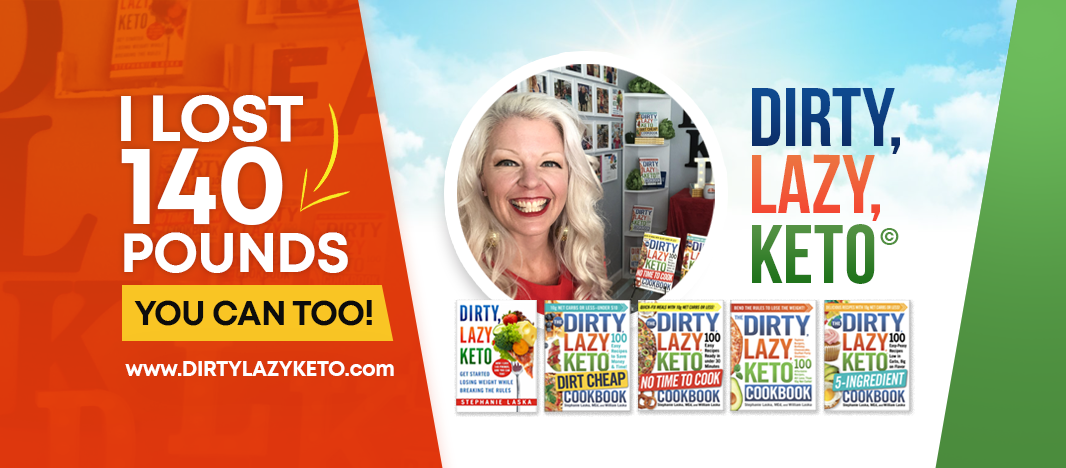 You're not alone in this keto weight loss journey. Let me help you get started with a more gentle, flexible, and FUN way to keto! I'm here to support you. I'm here to help. Let's do this! #Ketoon
Stephanie Laska
USA Today Bestselling Author and Creator of DIRTY, LAZY, KETO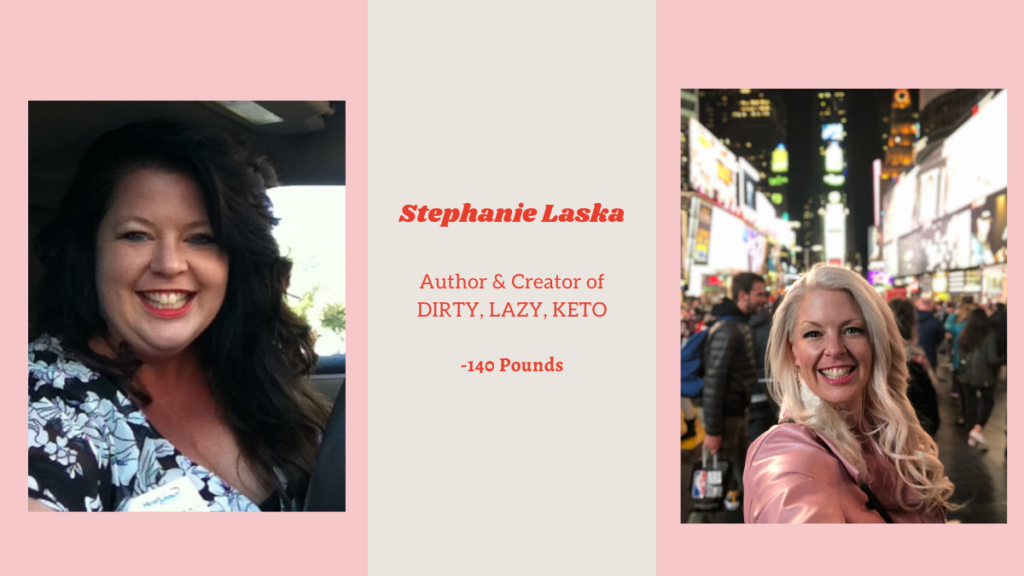 Related Keto Lifestyle Articles:
Start a Ketogenic Diet Today: DIRTY, LAZY, KETO for Beginners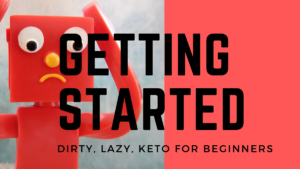 Keto-friendly Cereal! Free Low Carb Breakfast Recipe from The DIRTY, LAZY, KETO 5-Ingredient Cookbook
Break Up with Bread on a Keto Diet? Keto Bread Swaps & Alternatives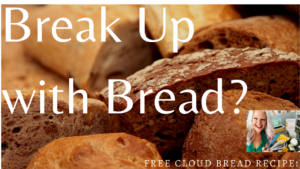 Keto Recipes & Easy Low Carb Meals: Playlist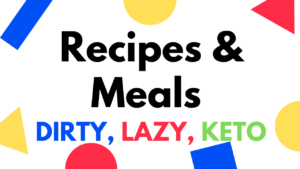 Avoid the Keto Flu: Keto Flu Symptoms = Dehydration & Electrolyte Imbalance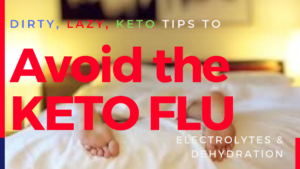 Can Someone Explain Ketosis?