Podcast: Play in new window | Download
Subscribe: Apple Podcasts | Spotify | RSS | More
Expecting fast weight loss is unrealistic (not to mention unhealthy and demoralizing). Let's get real. It took some time to gain the weight, and it will take some time to lose it.
Is your keto weight loss goal within reach? Sometimes we set ourselves up for failure from the get-go with unrealistic expectations about rapid weight loss. Expecting an overnight transformation is a form of self-sabotage. That kind of pressure only leads to disappointment. Healthy, sustainable weight loss, even on the magical ketogenic diet, takes time.
Replace wishful thinking with a realistic plan. You can lose weight on a DIRTY, LAZY, KETO diet with a "doable" SMART goal as your roadmap. In today's podcast, we review 6 common mistakes about goal setting. Some funny, some serious! I know you'll enjoy my BINGO arm demonstration, that's for sure!
If you are enjoying the DIRTY, LAZY, KETO videos, please give this a thumbs up, make a comment, and subscribe to the DIRTY, LAZY, KETO YouTube Channel. There's a new episode every week!
For more information about how I lost 140 pounds on a modified ketogenic diet – or to receive a free starter keto grocery list, sign up for my free ketogenic diet tip newsletter here on my website https://dirtylazyketo.com/​. It's free and you can unsubscribe at any time. I'm here to help support you on your weight loss journey. I have a ton of resources to help you solve keto weight loss problems. Keto lifestyle support groups, keto cookbooks, or inspirational weight loss videos? I've got you covered.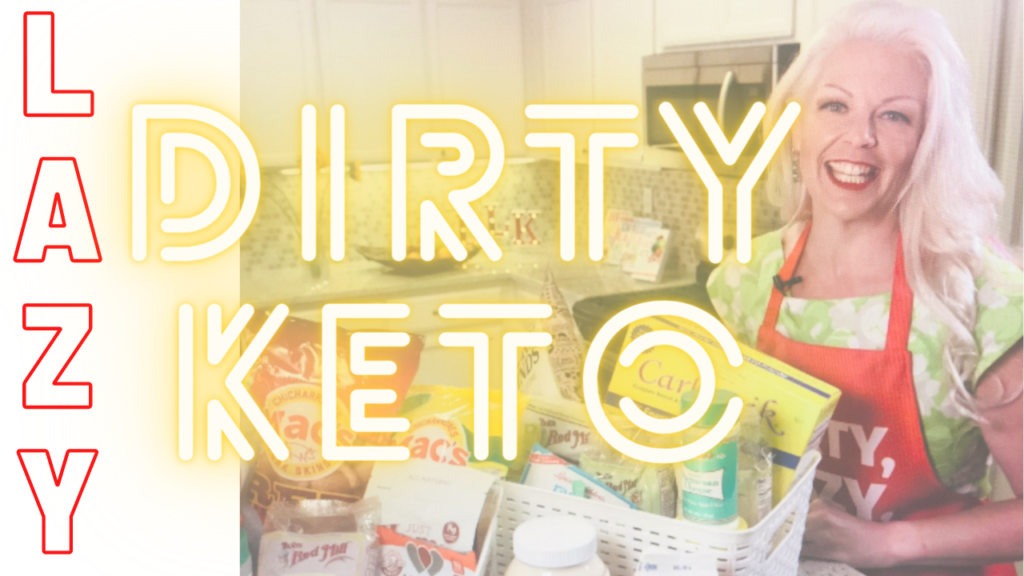 Ketogenic Diet Resources:
The DIRTY, LAZY, KETO No Time to Cook Cookbook by Stephanie & William Laska (Simon & Schuster, 2021)
The DIRTY, LAZY, KETO Dirt Cheap Cookbook by Stephanie & William Laska (Simon & Schuster, 2020)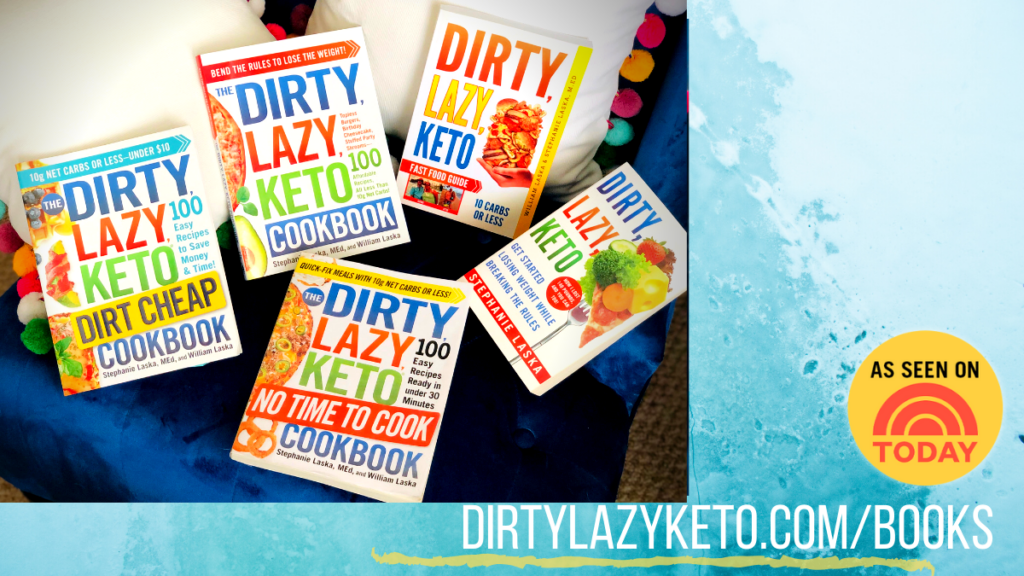 The DIRTY, LAZY, KETO Cookbook by Stephanie & William Laska (Simon & Schuster, 2020)
DIRTY, LAZY, KETO Get Started Losing Weight While Breaking the Rules by Stephanie Laska (St. Martin's, 2020)
Related Keto Lifestyle Posts:
Keto Plateau? Hacks to Break a Weight Loss Stall on the Keto Diet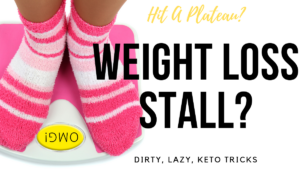 Get Started on a Ketogenic Diet: Beginners Guide to Ketosis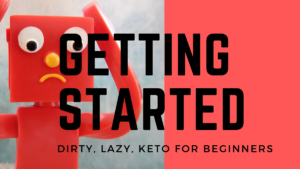 SMART Goal Workshop – Keto Weight Loss Goals that Work!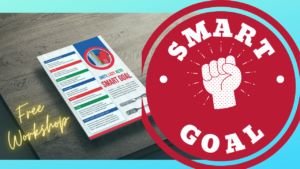 Avoid Hidden Carbs + Break a Keto Plateau