Podcast: Play in new window | Download
Subscribe: Apple Podcasts | Spotify | RSS | More
How to be confident in a swimsuit? Let's talk about body positive strategies for prancing in our swimwear. Look sexy and confident at the beach or pool this summer wearing a bikini, tankini, and/or plus size swimwear. Be you and feel GOOD!
Did you enjoy today's video about how to be confident in a swimsuit? Please support the DIRTY, LAZY, KETO community by giving this video a thumbs up, leaving a comment, and subscribing to the DIRTY, LAZY, KETO YouTube Channel. Turn on your notifications as new videos as I add helpful new keto lifestyle videos each week.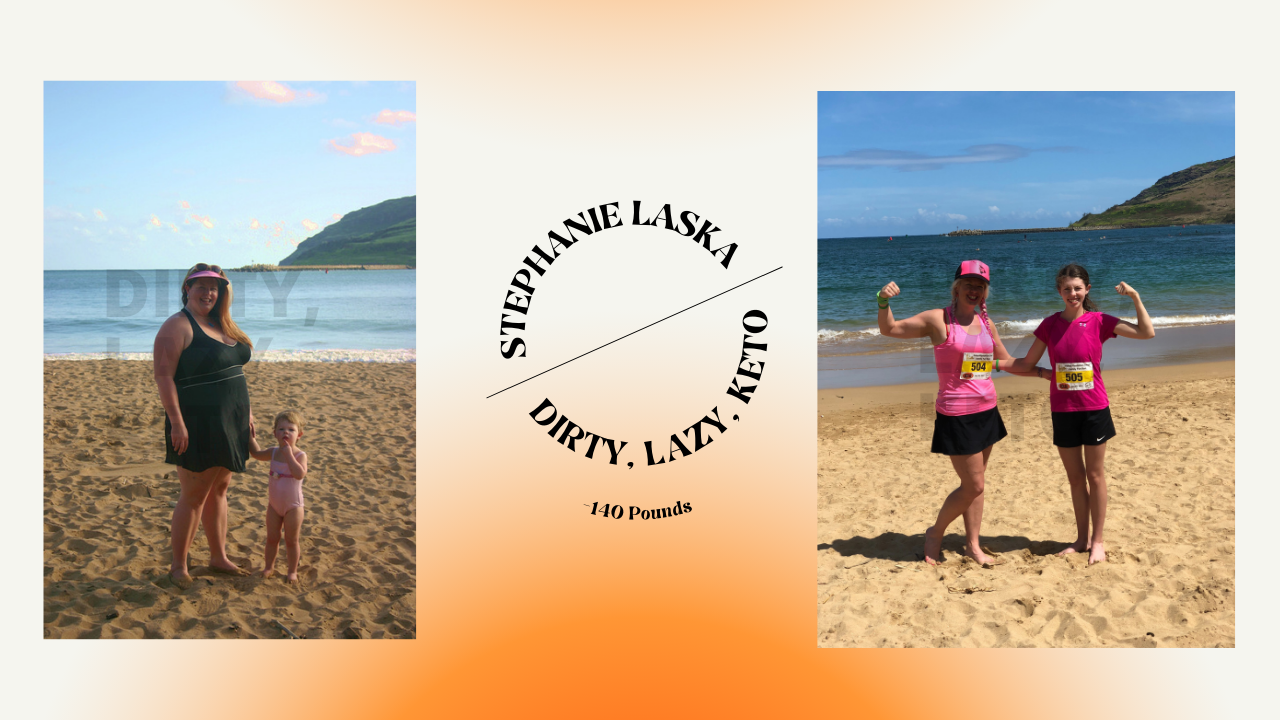 Would you like a copy of my free starter keto grocery list? Sign up here on the DIRTY, LAZY, KETO website and I'll send it to you automatically. It's free! I lost 140 pounds and created DIRTY, LAZY, KETO. It's my passion to help as many people as possible lose weight just like I did – on an easier, more "doable" form of the ketogenic diet. It turns out you don't have to be strict on a keto diet to be successful!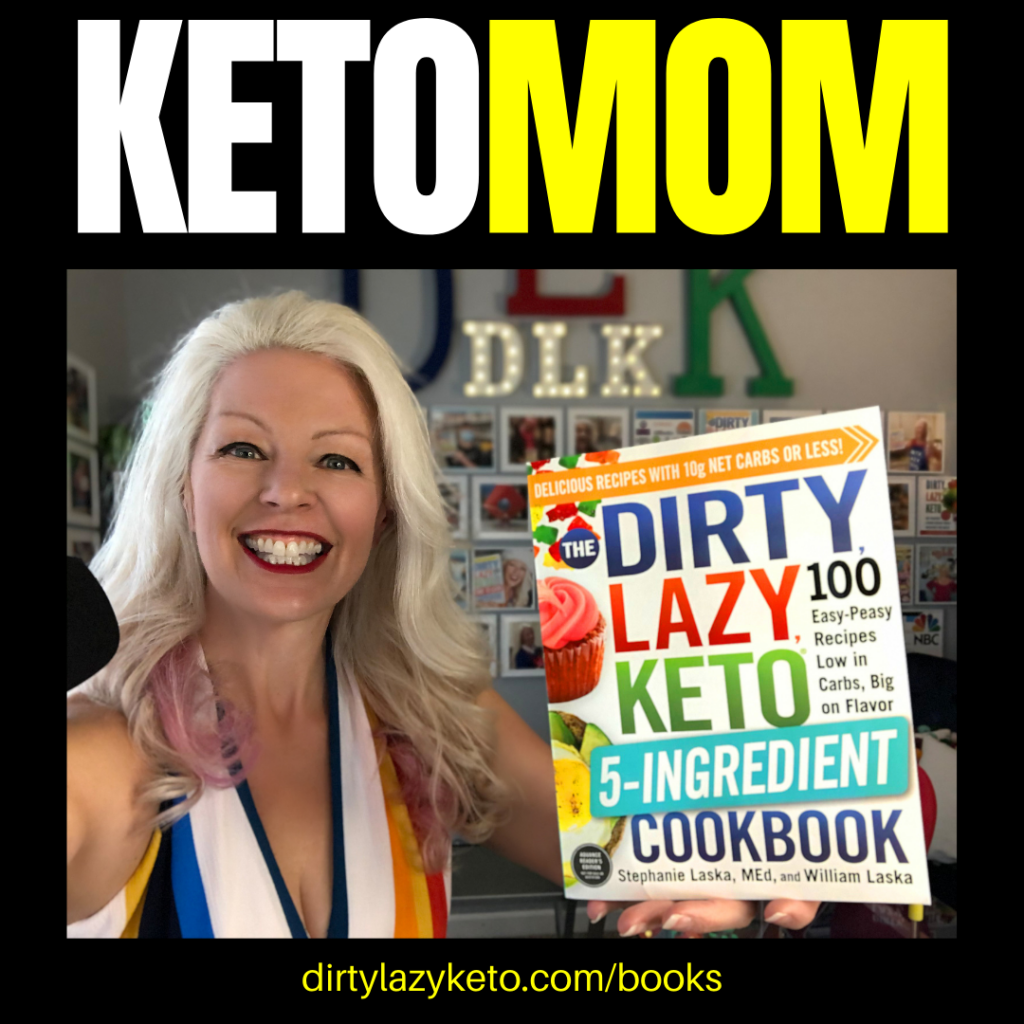 Ketogenic Diet Resources:
I have many resources to help you. My books have had more than 10,000 positive reviews on Amazon. Readers agree – DIRTY, LAZY, KETO works!
The DIRTY, LAZY, KETO 5-Ingredient Cookbook: 100 Easy-Peasy Recipes Low in Carbs, Big on Flavor by Stephanie & William Laska (Simon & Schuster, 2021)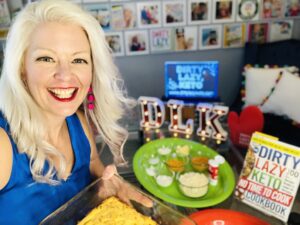 The DIRTY, LAZY, KETO No Time to Cook Cookbook: 100 Easy Recipes Ready in Under 30 Minutes by Stephanie & William Laska (Simon & Schuster, 2021)
DIRTY, LAZY, KETO Get Started Losing Weight While Breaking the Rules by Stephanie Laska (St. Martin's, 2020)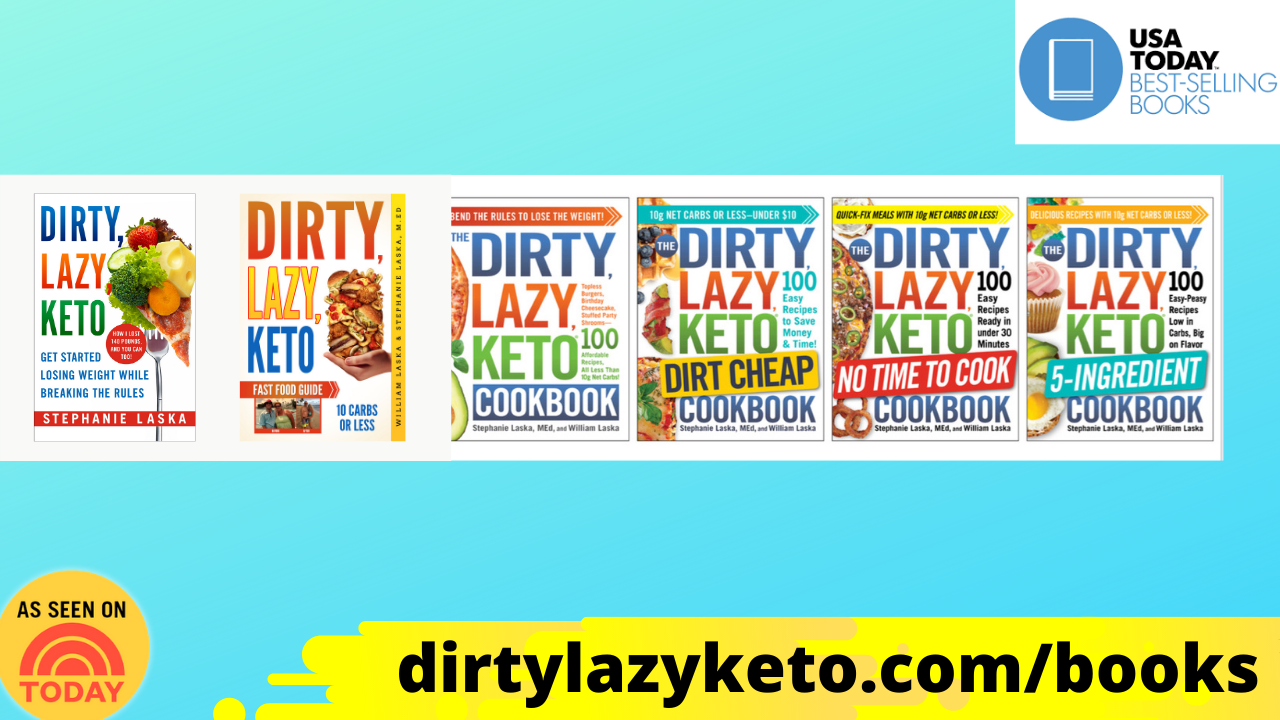 The DIRTY, LAZY, KETO Dirt Cheap Cookbook: 100 Easy Recipes to Save Money & Time by Stephanie & William Laska (Simon & Schuster, 2020)
The DIRTY, LAZY, KETO Cookbook: Bend the Rules to Lose the Weight by Stephanie & William Laska (Simon & Schuster, 2020)
DIRTY, LAZY, KETO Fast Food Guide: 10 Carbs or Less by William & Stephanie Laska (2018)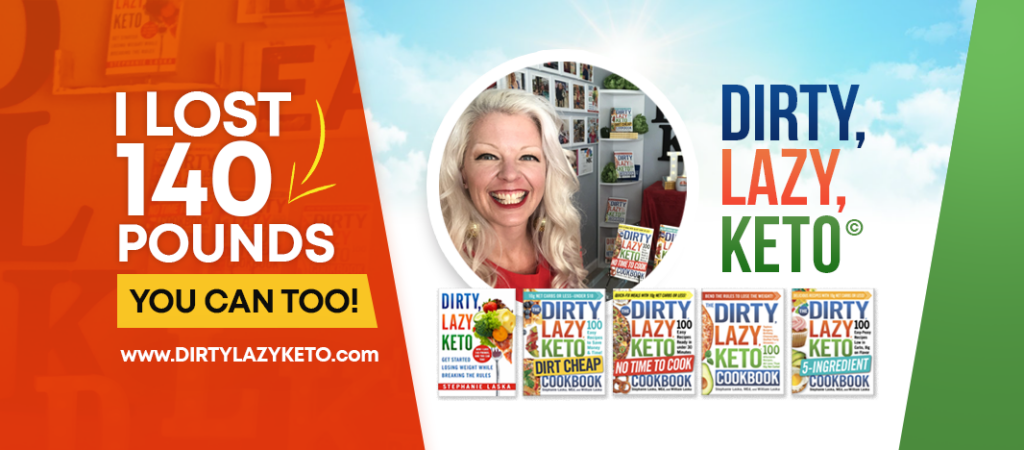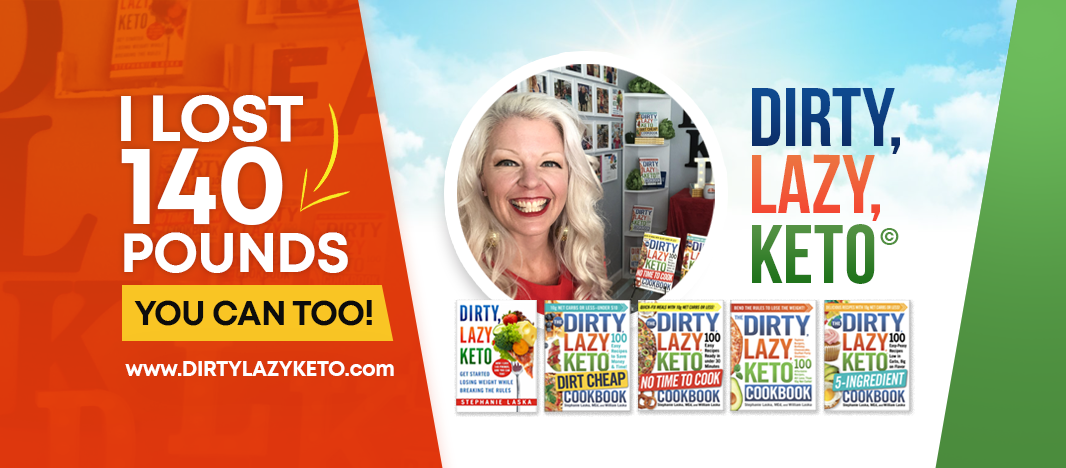 You're not alone in this keto weight loss journey. Let me help you get started with a more gentle, flexible, and FUN way to keto! I'm here to support you. I'm here to help. Let's do this! #Ketoon
Stephanie Laska
USA Today Bestselling Author and Creator of DIRTY, LAZY, KETO
Related Keto Lifestyle Articles:
Easy Keto Meals from The DIRTY, LAZY, KETO 5-Ingredient Cookbook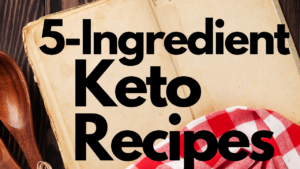 Keto-friendly Cereal! Free Low Carb Breakfast Recipe from The DIRTY, LAZY, KETO 5-Ingredient Cookbook
Break Up with Bread on a Keto Diet? Keto Bread Swaps & Alternatives
Bonus: Free Cloud Bread Recipe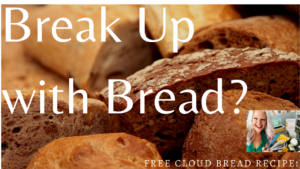 Keto Recipes & Easy Low Carb Meals: Playlist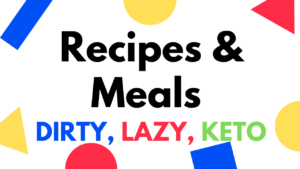 What I Eat in a Day on DIRTY, LAZY, KETO