Podcast: Play in new window | Download
Subscribe: Apple Podcasts | Spotify | RSS | More
How can you choose weight loss rewards that help, not hurt, your keto transformation? Navigating this topic can be a bit tricky. Many of us instinctually reach for food as a reward. No more! We have to retrain our brain to think of rewards that won't cause us to backtrack or self-sabotage.
Motivate yourself to achieve DIRTY, LAZY, KETO milestones by brainstorming little treats or rewards to earn along the way. These don't have to be expensive (or tangible objects). Experiences count too! One of my more memorable weight loss rewards was earing a trip to the ice-skating rink with my family. After losing a large amount of weight, I felt more confident putting on skates. I had a blast! What are your ideas for weight loss rewards?
Self-Sabotage
The difference between weight loss rewards that help, not hurt weight loss, is self-sabotage. The last thing you want to do is give yourself a high carb food as a treat! A hot fudge sundae, for example, does send the right message to your brain. You deserve more.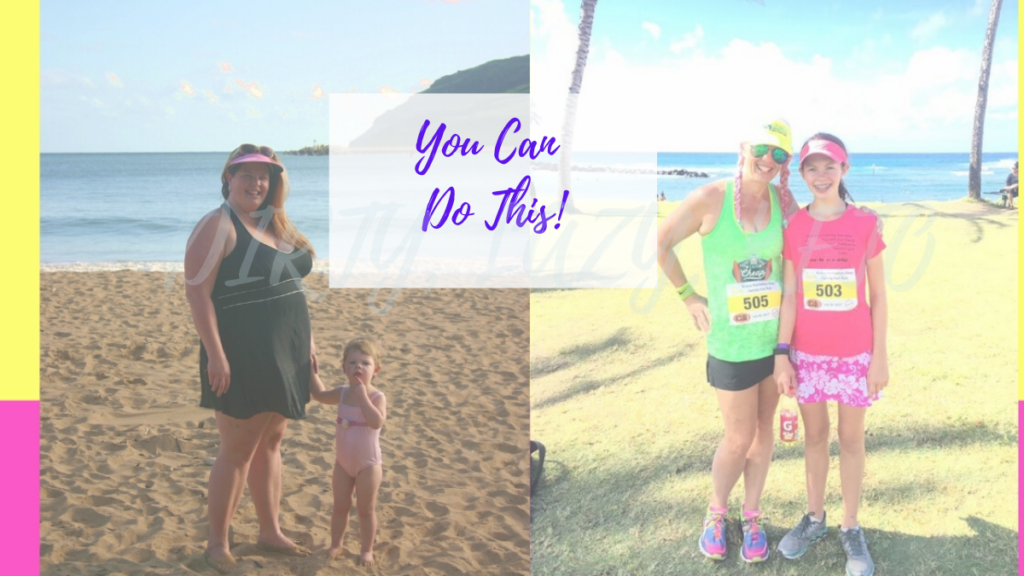 I'm here to help support you on your weight loss journey. I have a ton of resources to help you solve keto weight loss problems. Keto lifestyle support groups, keto cookbooks, or inspirational weight loss videos? I've got you covered. Let's do this together, my friend!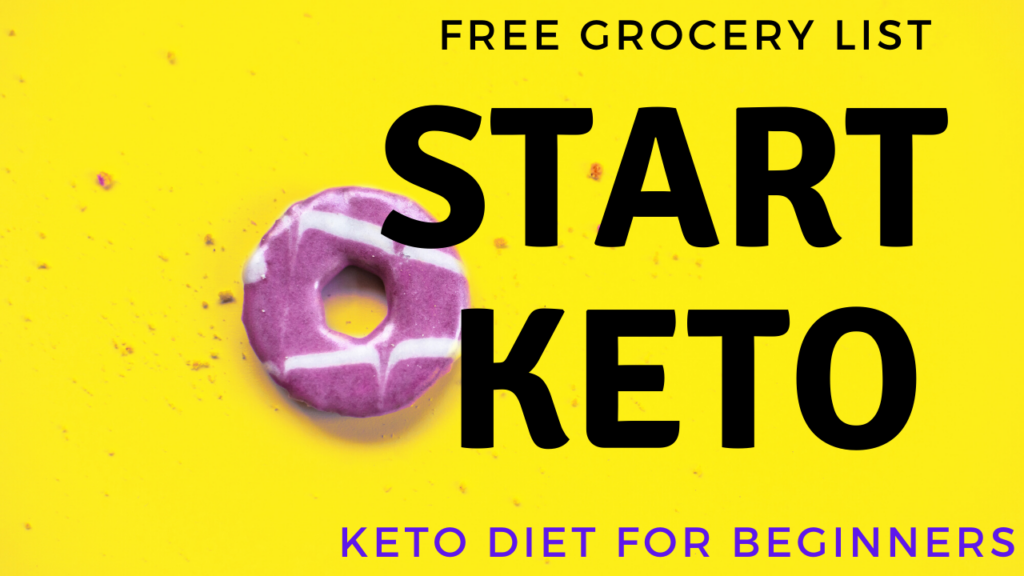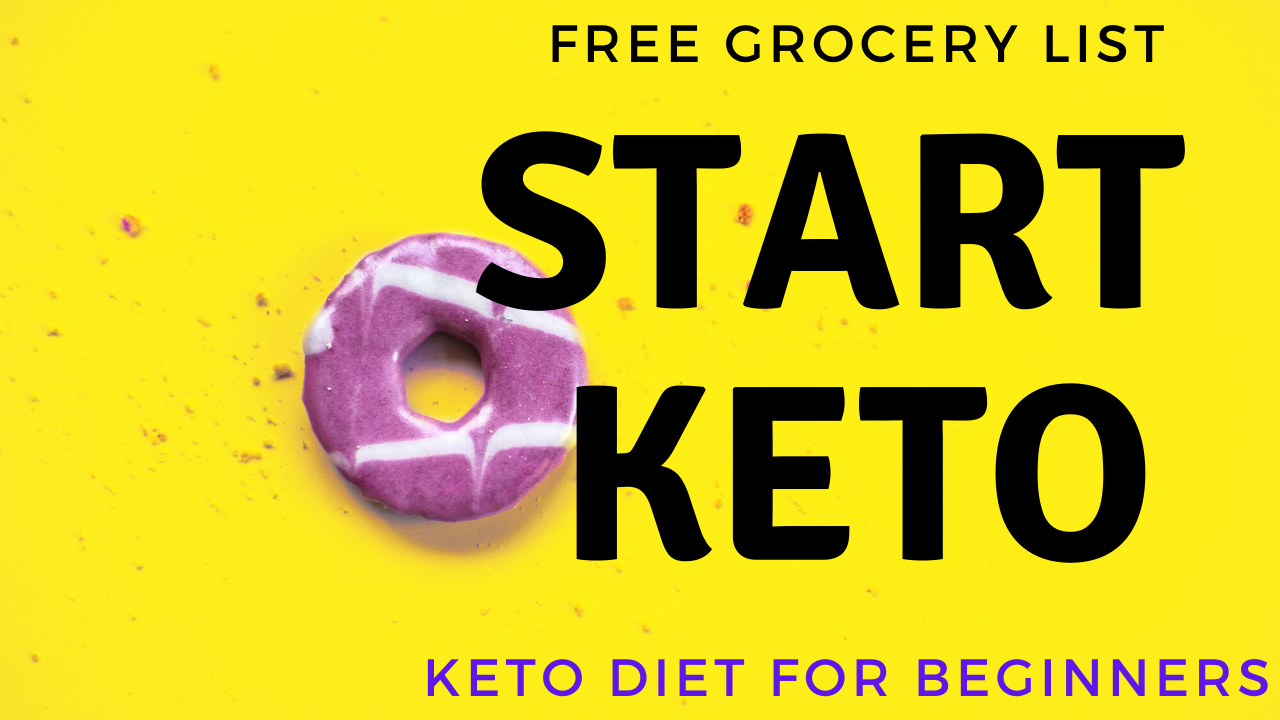 Sign up for my free keto newsletter for low carb tips, keto recipes, and weight loss inspiration. The first email comes automatically and includes a free starter keto grocery list (can't find it? check your junk folder – search stephanie@dirtylazyketo.com). There is no charge for my motivational emails. Unsubscribe at any time.
Over 18,000 positive reviews on Amazon!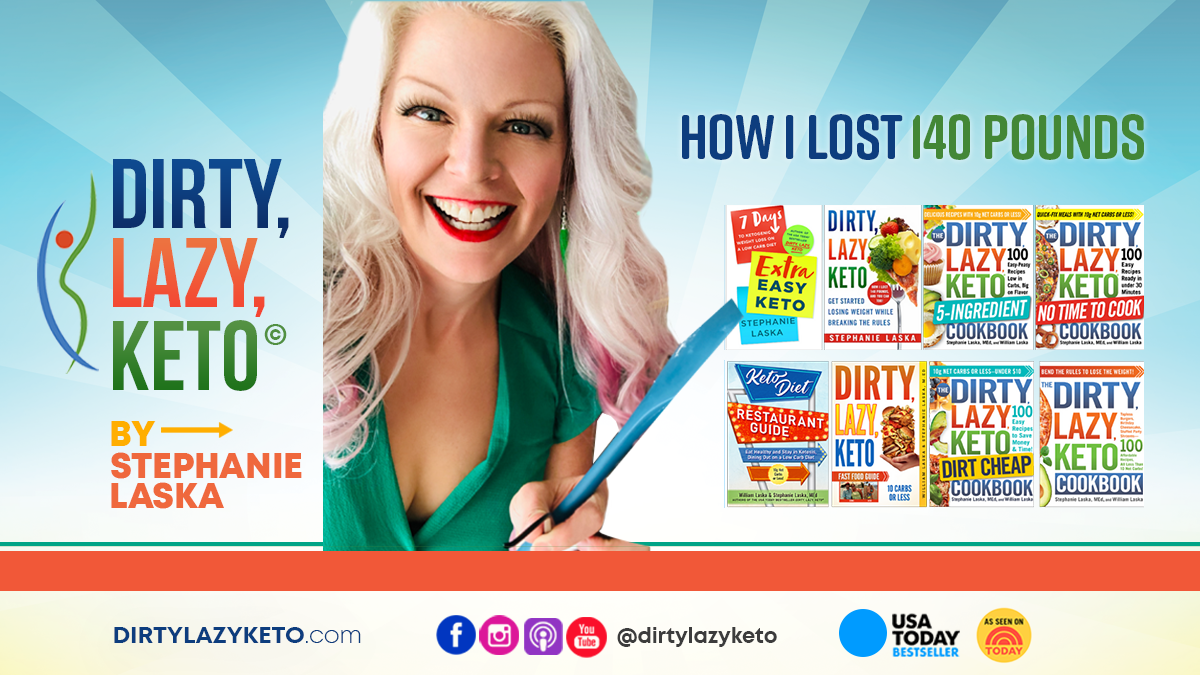 Keto Books by Stephanie Laska
Extra Easy Keto: 7 Days to Ketogenic Weight Loss on a Low Carb Diet by Stephanie Laska (St. Martin's, 2023)
DIRTY, LAZY, KETO Get Started Losing Weight While Breaking the Rules by Stephanie Laska (St. Martin's, 2020)
Keto Diet Restaurant Guide: Eat Healthy and Stay in Ketosis, Dining Out on a Low Carb Diet by William & Stephanie Laska (2022)
The DIRTY, LAZY, KETO 5-Ingredient Cookbook: 100 Easy-Peasy Recipes Low in Carbs, Big on Flavor by Stephanie & William Laska (Simon & Schuster, 2021)
The DIRTY, LAZY, KETO No Time to Cook Cookbook: 100 Easy Recipes Ready in Under 30 Minutes by Stephanie & William Laska (Simon & Schuster, 2021)
The DIRTY, LAZY, KETO Dirt Cheap Cookbook: 100 Easy Recipes to Save Money & Time by Stephanie & William Laska (Simon & Schuster, 2020)
The DIRTY, LAZY, KETO Cookbook: Bend the Rules to Lose the Weight by Stephanie & William Laska (Simon & Schuster, 2020)
DIRTY, LAZY, KETO Fast Food Guide: 10 Carbs or Less by William & Stephanie Laska (2018)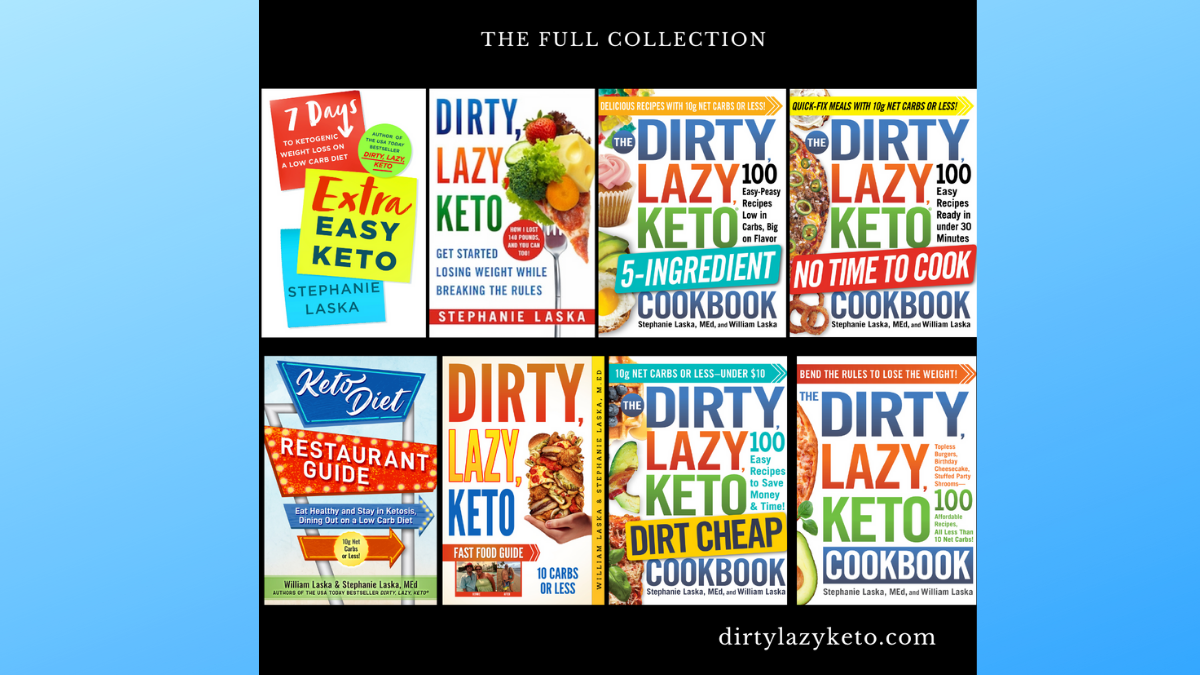 Related "Weight Loss Rewards" Articles: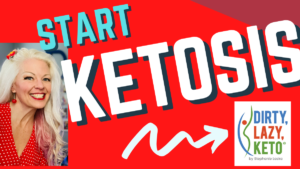 Keto Plateau? Hacks to Break a Weight Loss Stall on the Keto Diet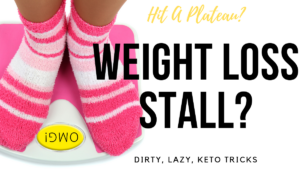 Get Started on a Ketogenic Diet: Beginners Guide to Ketosis