Podcast: Play in new window | Download
Subscribe: Apple Podcasts | Spotify | RSS | More
Achieving a goal takes hard work. You have to pat yourself on the back at every step along the way! Positive reinforcement is motivating. Some might argue (me, anyway!) that celebrating little victories achieved along your weight loss journey is actually more important than when you reach the ending goal. Why? Because that's when the transformation really occurs (deep, huh?).
But we are going to talk about more than just weight loss. We walk to help you achieve all of your dreams. There is a big world out there, and when obstacles come your way, the DIRTY, LAZY, Girl podcast is here to help you overcome them (with a dirty and lazy approach, of course!). Join the DIRTY, LAZY, Girl podcast #36, season 2, "Celebrate Every Step," where we will convince you to stop at every milestone and say HALLELUJAH. Congratulate yourself on what you've accomplished so far. You deserve recognition!
The DIRTY, LAZY, Girl podcast is hosted by Stephanie Laska and Tamara Sniezek. Join us every week for a new episode. Stephanie Laska is the USA Today bestselling author and creator of DIRTY, LAZY, KETO. After losing 140 pounds, she shares her weight loss secrets with readers around the world. Check out the newest tool in the DIRTY, LAZY, KETO kitchen –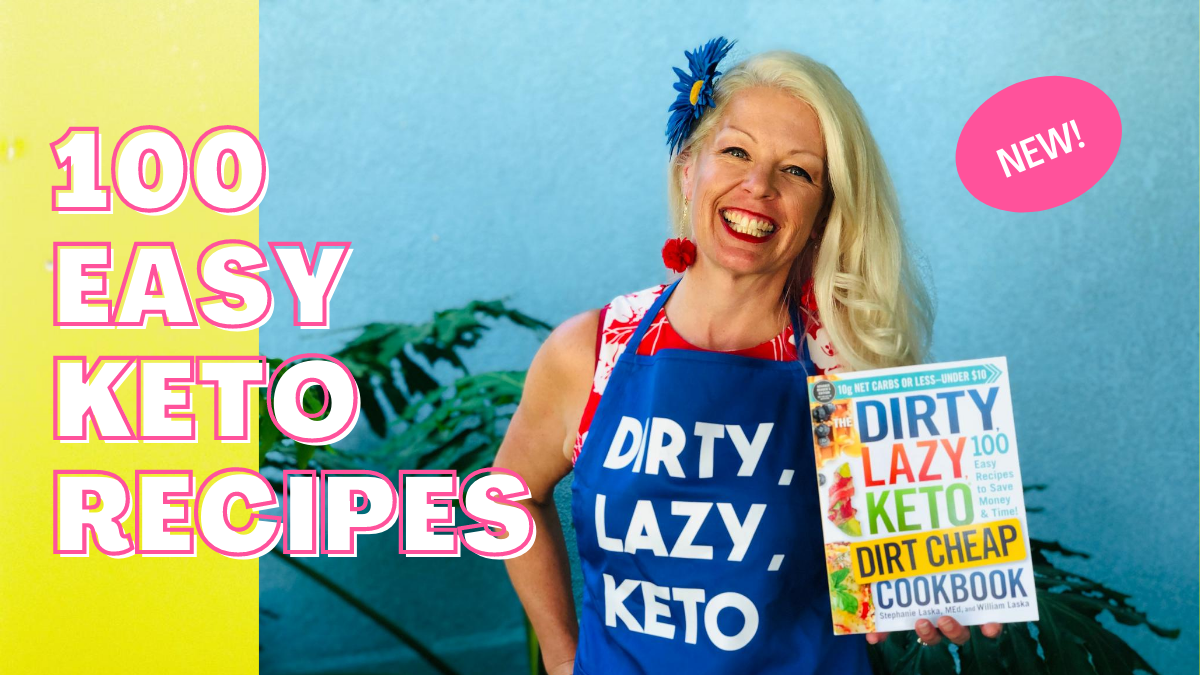 The DIRTY, LAZY, KETO Dirt Cheap Cookbook: 100 Easy Recipes to Save Money & Time by Stephanie & William Laska (Simon & Schuster, 2020).
Related Posts:
Happy Birthday! Celebrate your "keto birthday" in a new way this year.