Finding low carb breakfast options or favorite keto breakfast recipes doesn't have to be complicated. If you're like me, you want something fast, inexpensive, and easy to make. Bonus points for keto breakfast foods I can eat in my car! After losing 140 pounds on DIRTY, LAZY, KETO and keeping the weight off for almost a decade, I've had plenty of time to narrow down my favorite keto breakfast ideas to a top ten list. Here goes!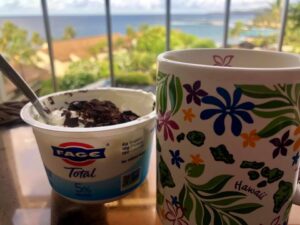 My favorite DIRTY, LAZY, KETO breakfast is yogurt. Yes, it's a bit of a carb spend, but oh so creamy and delicious! I buy whatever is on sale, making sure to pick out a plain, low carb, high-fat style that doesn't contain sugar. I add a few zero carb sweetener packets and a dash of vanilla to my yogurt or sometimes mix a flavor packet of sugar-free lemonade for variety. Voila! Better than ice cream (well, maybe that's a stretch…). This 30-second video shows some of my favorite keto yogurts. Be sure to subscribe to the DIRTY, LAZY, KETO YouTube channel as I post videos like this often.
Next on my list is bulletproof coffee. Some people make this their entire DIRTY, LAZY, KETO breakfast, but for me, it's just a start. I love to eat, and skipping eating actual food for breakfast isn't an option. In fact, I don't think I'll even count this one in my top ten. There are too many goodies out there to enjoy (like chaffles)!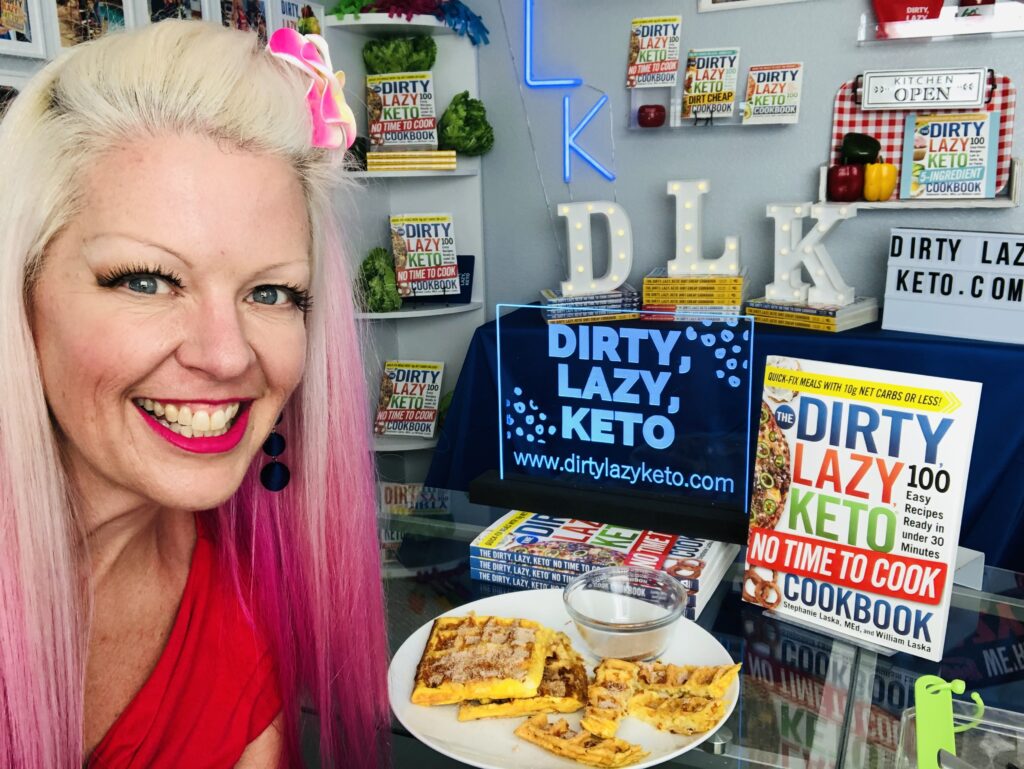 In the summertime, I enjoy a keto smoothie for breakfast. Using a bit of half and half, unsweetened dairy alternative milk, or low carb yogurt as a base, I'm able to make a variety of concoctions – A few berries or a handful of spinach will give it a pretty color – don't forget the protein powder! Quest is one of my favs.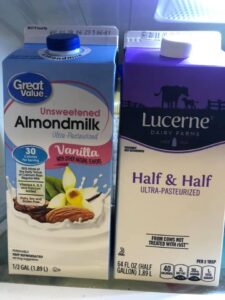 Because I'm always on the go, I'm often seen eating breakfast in my car. I like to take a plate of scrambled eggs, a cup of hard-boiled eggs, and/or a few pieces of turkey bacon or turkey sausage. I even keep a salt shaker in my car – so embarrassing!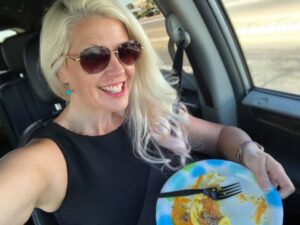 On the weekends, when I have more time for a fancy keto breakfast, I love to whip up something a bit fancier. On Sundays, I often enjoy a proper sit-down keto breakfast made with a recipe from one of the DIRTY, LAZY, KETO cookbooks. My family loves low carb chaffles (free chaffle recipe here) or waffles (sometimes from scratch, other times using short-cuts like Carbquik). Topped with butter and sugar-free Mrs. Butterworth's syrup or Lakanto syrup? I'm in heaven. If you'd like to learn more about Carbquik specifically, you might like watching the interview I did with the president of Carbquik – watch it here.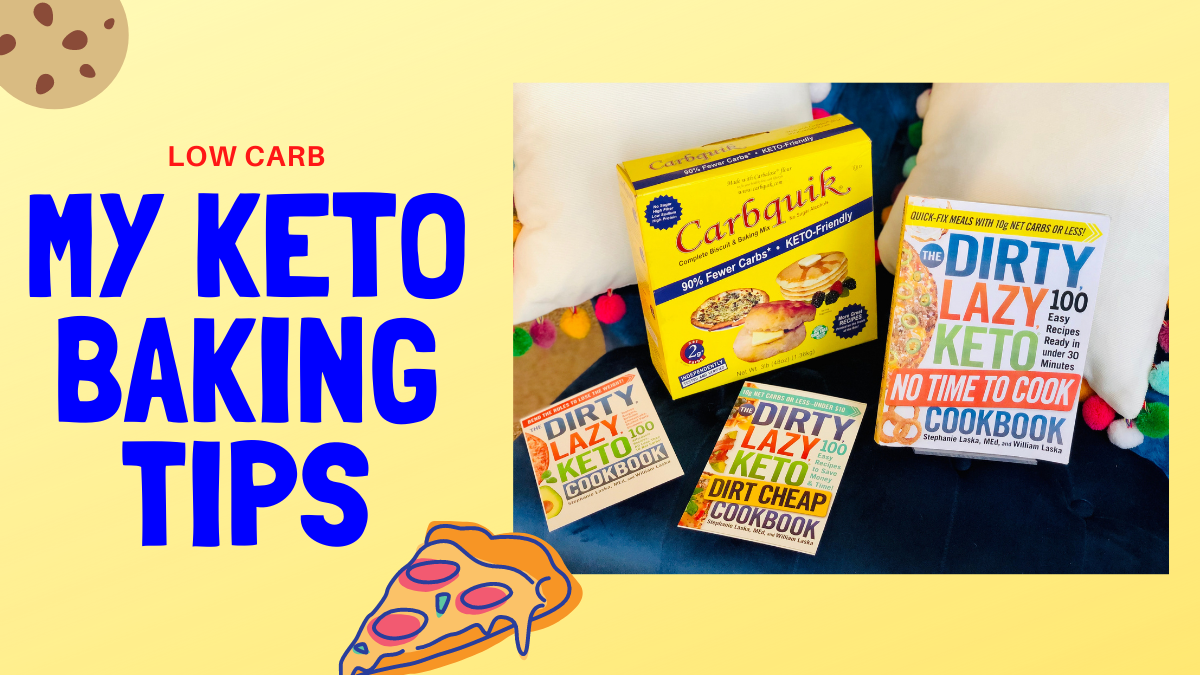 There you go! Ten favorite DIRTY, LAZY, KETO breakfast ideas to fuel your weight loss. As you can see, I really enjoy my keto breakfast options! I share a ton more ideas in the DIRTY, LAZY, KETO Cookbooks. Every low carb recipe includes full macros listed and is 10g net carbs or less per serving. With so many keto meals to choose from, which recipe will you make first?


The "right" keto breakfast can make all the difference, in my opinion. It starts the day off on the right foot! There is a momentum to healthy eating and keto weight loss, and for me, it starts the second I get out of bed. If you suspect your keto breakfast routine needs a tune-up, this video might provide insight. For some, low carb breakfast choices are to blame for a weight loss stall or keto plateau. I hope you find this helpful!
If you need help wrapping your head around the whole concept of DIRTY, LAZY, KETO, let me explain it to you! With simple stories, lots of sass, and unlimited girlfriend support, I wrote the whole guide to get you started on a modified (read "easier") ketogenic diet. This explains how I lost 140 pounds and have kept that weight off for almost a decade. With over 10,000 positive reviews on Amazon and Goodreads, readers agree. This works! DIRTY, LAZY, KETO Get Started Losing Weight While Breaking the Rules by Stephanie Laska (St. Martin's Essentials, 2020).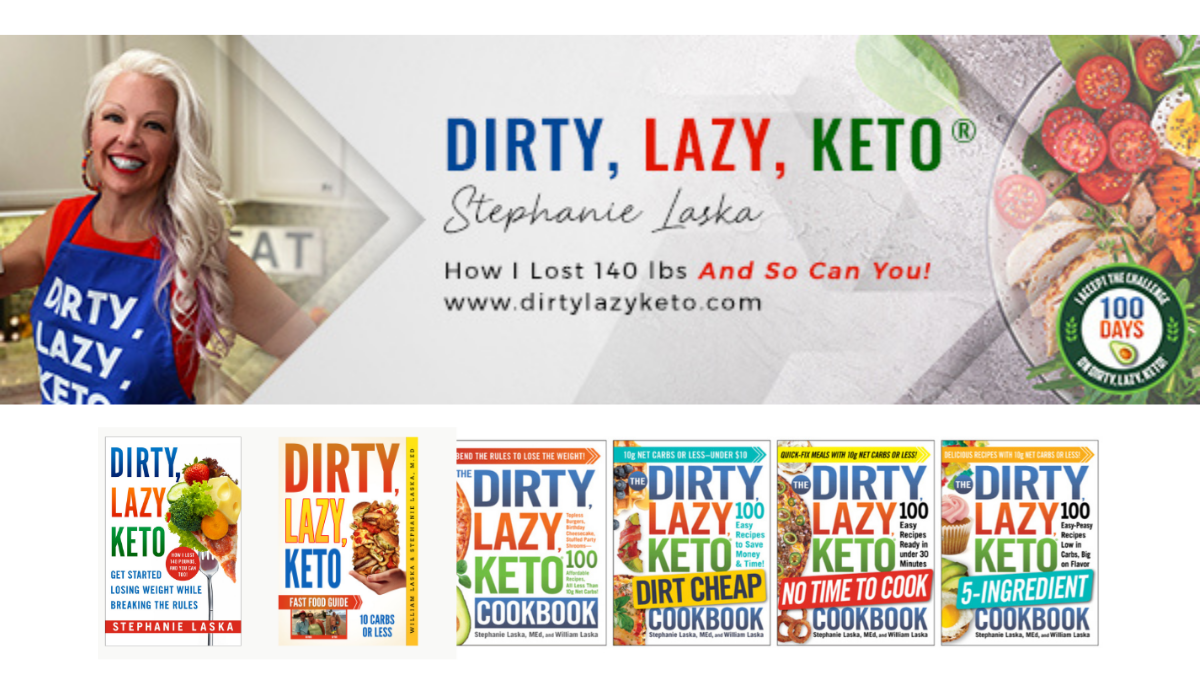 Need more support? Stephanie also leads a small group, premium keto weight loss support group on Facebook.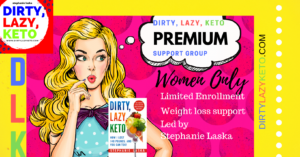 Related Keto Lifestyle Posts: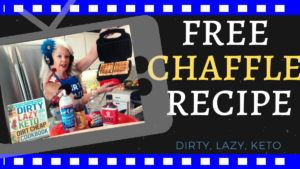 Keto Starbucks: Skip That, Order This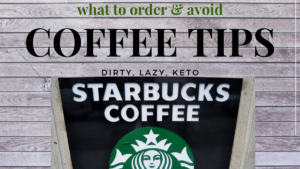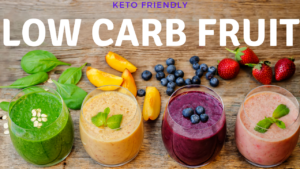 As an Amazon Associate, I earn from qualifying purchases.