Podcast: Play in new window | Download
Subscribe: Apple Podcasts | Spotify | RSS | More
How much water should I drink a day? How much water should I drink to lose weight? When you're in ketosis on a ketogenic diet, hydration becomes more top of mind than ever before. The consequences of poor hydration can be uncomfortable if not downright dangerous. Today's DIRTY, LAZY, Girl podcast addressed these questions about how much water should I drink and more, focusing on the Top 6 Hydration Mistakes Made on a Ketosis Diet – this is Episode #19 of Season 3.
Please show your support by giving the episode a thumbs up, making a comment below, and subscribing to the DIRTY, LAZY, KETO YouTube Channel. Be sure to turn on your notifications so you never miss an update. New episodes are added weekly! You can also listen to the weekly podcasts on Apple Podcasts, Spotify, Amazon Music, iHeart Radio, Stitcher, or wherever you like to listen to podcasts (search for DIRTY, LAZY, Girl). For your convenience, links to listen or watch can always be found right here on the DIRTY, LAZY, KETO website.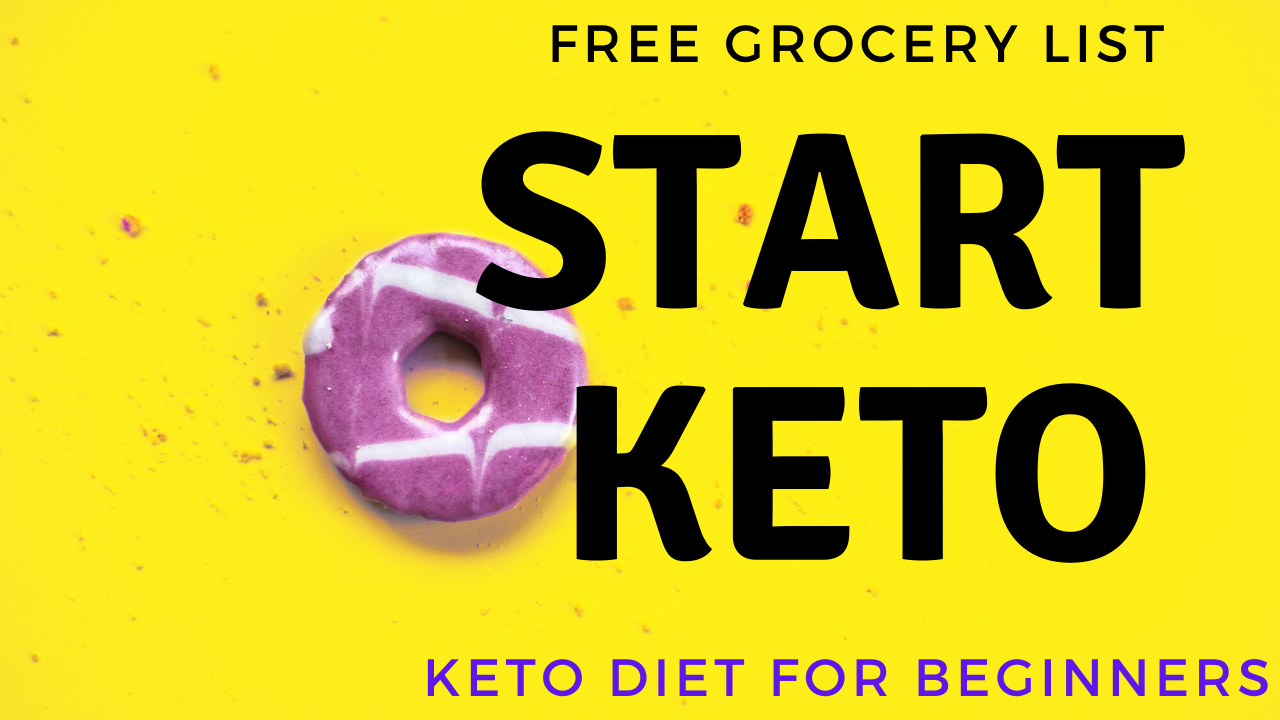 If you'd like more information on how I lost 140 pounds and created DIRTY, LAZY, KETO, visit https://dirtylazyketo.com/. Sign up for the free keto newsletter — full of helpful tricks, tips, and recipes to support a low carb lifestyle change. Get started with healthier eating habits right away by receiving my free starter keto grocery list when you sign in at my website (remember, it's free!). https://dirtylazyketo.com/
I want to help you lose weight the same way that I did. The ketogenic diet doesn't have to be so complicated – I'm here to help support you.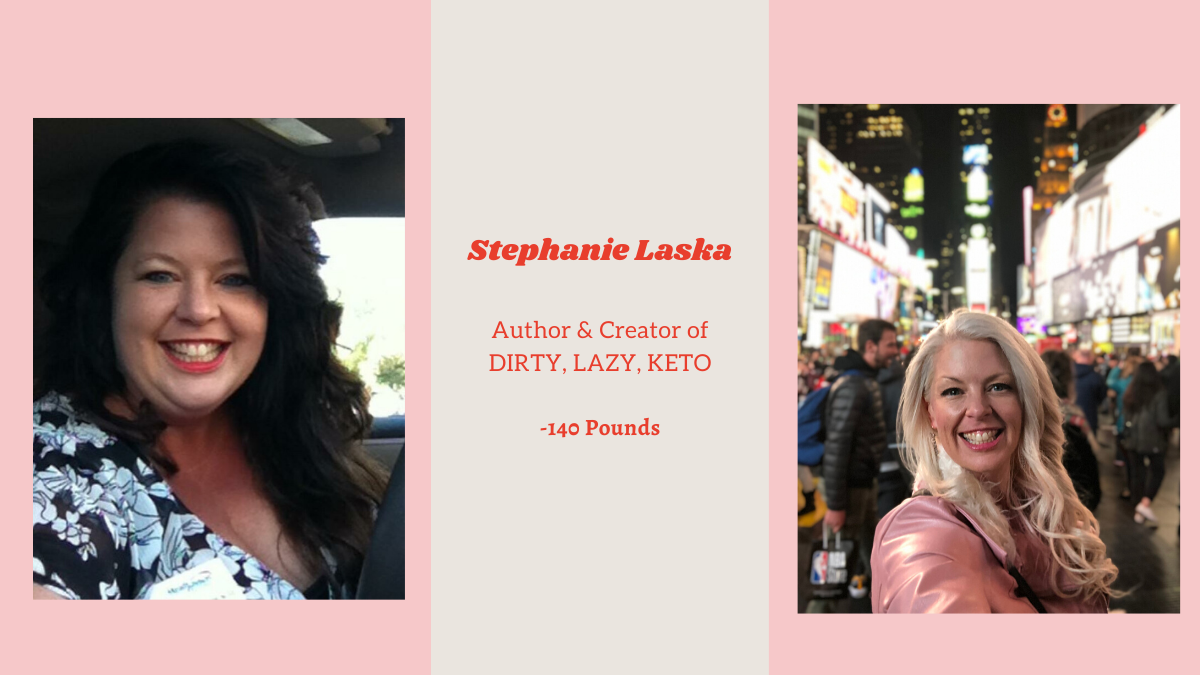 As seen on NBC's TODAY show, DIRTY, LAZY, KETO has helped people from all over the world lose weight on an easier form of the ketogenic diet. (It's more fun, too!). The DIRTY, LAZY, KETO books have received more than 10,000 positive reviews on Amazon/Goodreads. Readers agree – DIRTY, LAZY, KETO works!
Get started on your ketosis weight loss journey with the following recommended resources (available wherever you like to shop for books).
The DIRTY, LAZY, KETO 5-Ingredient Cookbook: 100 Easy-Peasy Recipes Low in Carbs, Big on Flavor by Stephanie & William Laska (Simon & Schuster, 2021)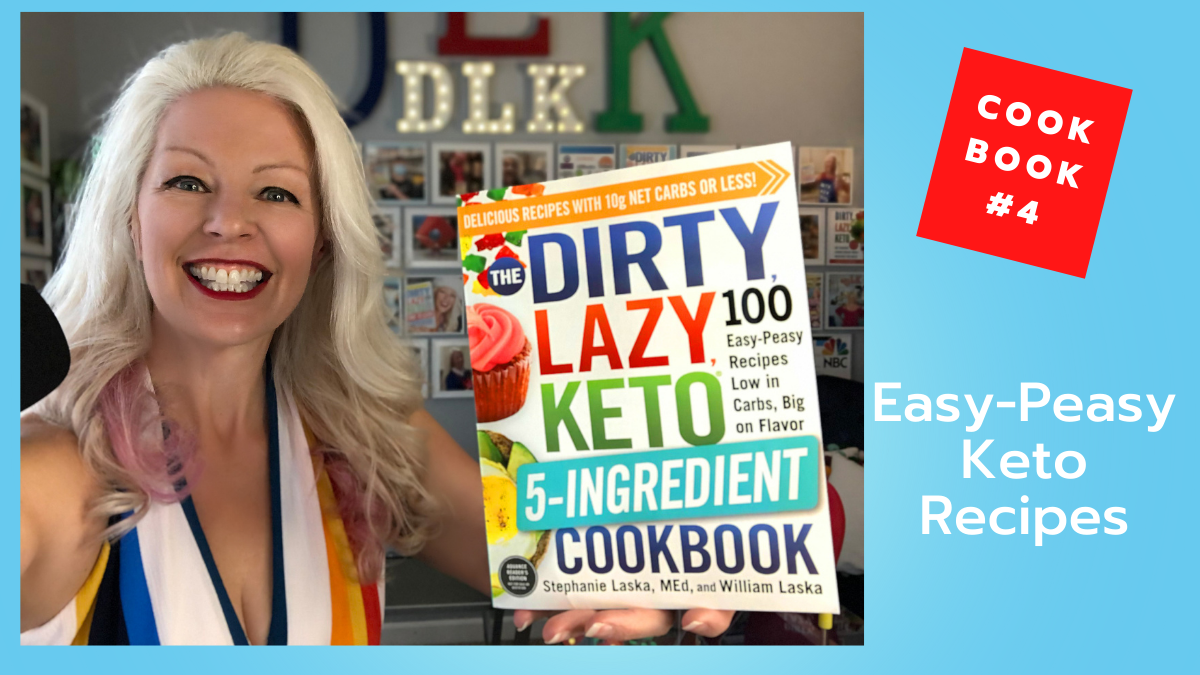 The DIRTY, LAZY, KETO No Time to Cook Cookbook: 100 Easy Recipes Ready in Under 30 Minutes by Stephanie & William Laska (Simon & Schuster, 2021)
The DIRTY, LAZY, KETO Dirt Cheap Cookbook: 100 Easy Recipes to Save Money & Time by Stephanie & William Laska (Simon & Schuster, 2020)
The DIRTY, LAZY, KETO Cookbook: Bend the Rules to Lose the Weight by Stephanie & William Laska (Simon & Schuster, 2020)
DIRTY, LAZY, KETO Get Started Losing Weight While Breaking the Rules by Stephanie Laska (St. Martin's, 2020)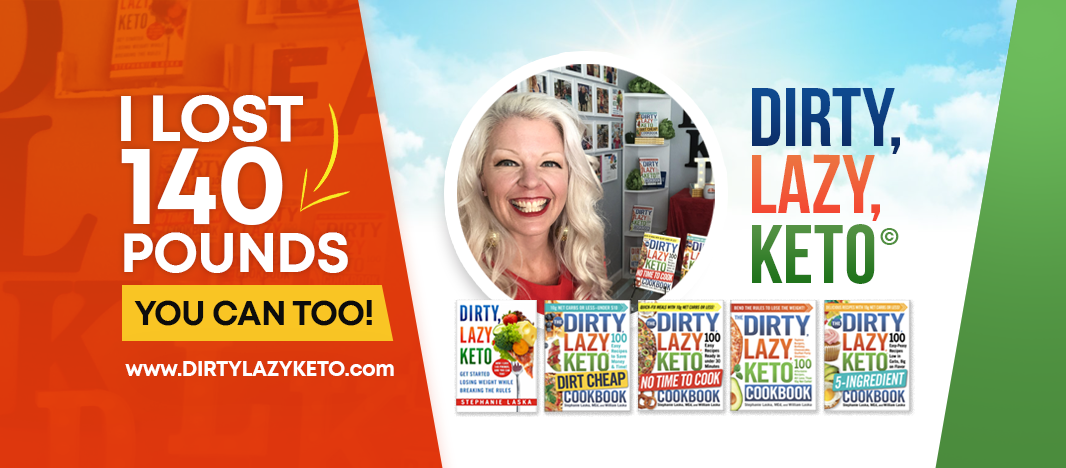 You're not alone in this keto weight loss journey. Let me help you get started with a more gentle, flexible, and FUN way to keto! #KetoOn! Stephanie
Related Ketolifestyle Posts:
How to Recognize the Symptoms of the Keto Flu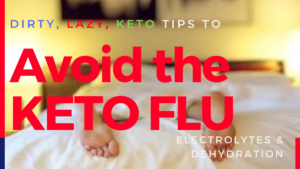 Can You Drink Alcohol on Keto? Keto Wine, Low Carb Beer, Keto Vodka…