After losing 140 pounds, bestselling author Stephanie Laska shares her unconventional weight loss secrets and 100 easy, ketosis recipes so you too can experience the fun behind the keto lifestyle with lots of humor and zero judgment.
Including 100 ketosis recipes that are under 10 net carbs per serving, The DIRTY, LAZY, KETO Cookbook presents affordable, traditional, and—most importantly—recognizable keto recipes to guide you on your weight loss journey. All of the ingredients can be found at discount grocery stores—nothing fancy here! Within these relatable and unique ketosis recipes, there are low carb meals for picky eaters, fancier keto-friendly meals for guests, and some ketosis recipes that are vegetarian "ish" (don't contain meat but may contain dairy or eggs). And with simple, stress-free instructions that require no cooking experience, there's no excuse not to cook.
You don't have to be perfect to be successful at weight loss—now you can bend the rules and still lose the weight. If your version of the keto diet includes a Diet Coke, low-carb beer, or the occasional chocolate-covered protein bar, The DIRTY, LAZY, KETO Cookbook is your roadmap for results. Bestselling author Stephanie Laska explains her flexible, honest, and real-world approach to losing weight with the keto diet and inspires you to cook your way to ketosis, weight loss, maintenance, and beyond whether you're a low carb beginner or experienced keto veteran.
USA TODAY BESTSELLER * As seen on NBC's Today show *
Get started making delicious ketosis recipes today! The DIRTY, LAZY, KETO Cookbook is available in paperback or ebook through online retailers like Amazon, Barnes & Noble, or for order through your local bookstore.
The DIRTY, LAZY, KETO Cookbook is the first in the DLK series, but cookbooks may be purchased in any order. Each contains 100 unique ketosis recipes (no repeats), all 10g net carbs or less per serving – macronutrients provided.
Inside each of the four cookbooks, you'll also find a brief overview of the DIRTY, LAZY, KETO diet alongside helpful weight loss advice and tips for making the keto diet easier (and dare I say fun?).
Start cooking ketosis recipes with DIRTY, LAZY, KETO today!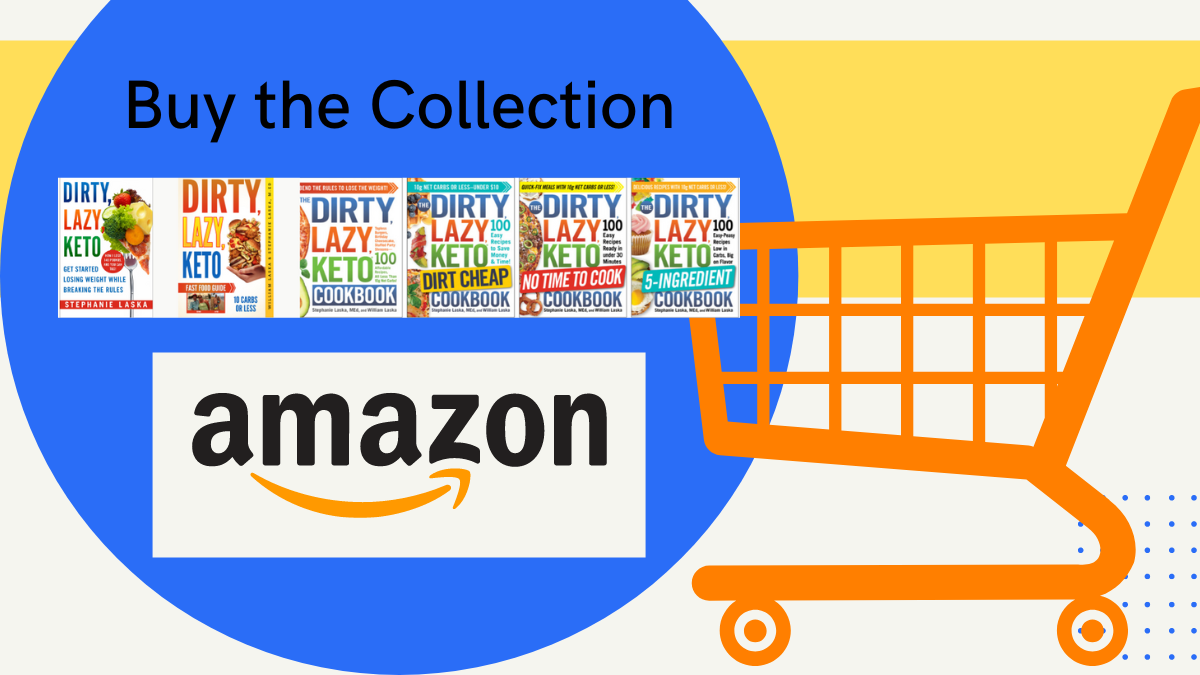 If you'd like to buy the complete set, click here to view them as a list on Amazon.
Ketosis Library of Resources – Collect them all!
DIRTY, LAZY, KETO Get Started Losing Weight While Breaking the Rules (St. Martin's, 2020)
The DIRTY, LAZY, KETO 5-Ingredient Cookbook: 100 Easy-Peasy Recipes Low in Carbs, Big on Flavor (Simon & Schuster, 2021)
The DIRTY, LAZY, KETO No Time to Cook Cookbook: 100 Easy Recipes Ready in Under 30 Minutes (Simon & Schuster, 2021)
The DIRTY, LAZY, KETO Dirt Cheap Cookbook: 100 Easy Recipes to Save Money & Time! (Simon & Schuster, 2020)
The DIRTY, LAZY, KETO Cookbook: Bend the Rules to Lose the Weight! (Simon & Schuster, 2020)
DIRTY, LAZY, KETO Fast Food Guide: 10 Carbs or Less (2018)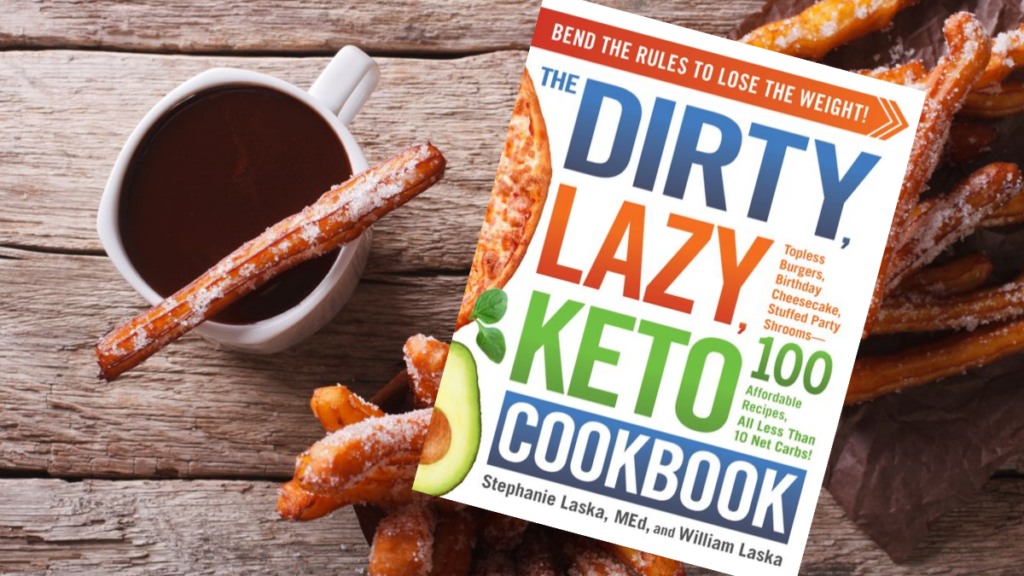 Helping to keep this site and many of the resources free… at no cost to you – as an Amazon Affiliate, I earn from qualifying purchases.