Podcast: Play in new window | Download
Subscribe: Apple Podcasts | Spotify | RSS | More
Moments before appearing the NBC's The TODAY Show, I went into a mini-panic. My anxiety went through the roof! Thankfully, I had an armful of strategies to help me manage my fears. Bravery doesn't mean being fearless. Bravery is the ability to move on DESPITE feeling afraid.
As we move toward achieving our goals, like starting DIRTY, LAZY, KETO, we will undoubtedly come across situations that terrify us. Instead of letting fear paralyze us, we need to push through. We must learn how to overcome anxiety and become a risk taker to fully live to our potential.
In today's podcast, we are going to explore 8 DIRTY, LAZY, Girl strategies you can try at home to help you manage your fears. Our goal is to help you bravely take risks that will help you achieve your dreams!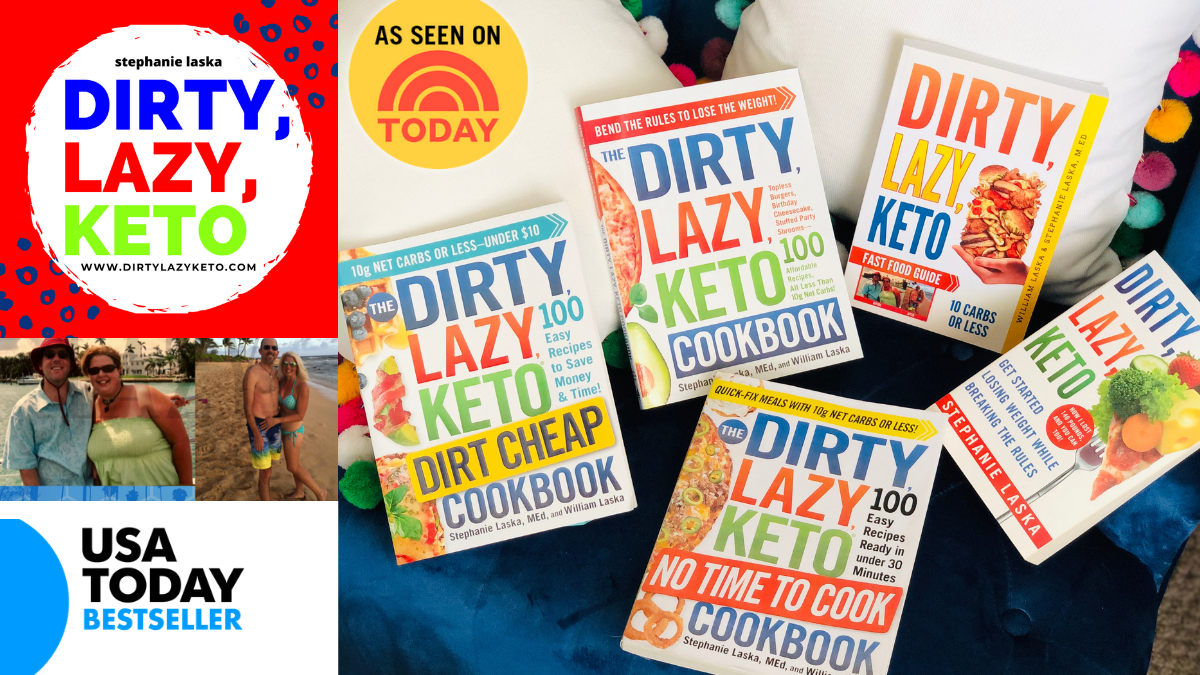 Connect with Stephanie Laska, USA Today bestselling author and the creator of DIRTY, LAZY, KETO ® Instagram@140lost or Instagram@dirtylazyketo, Twitter@140lost, YouTube, Pinterest@dirtylazyketo, Facebook@dirtylazyketo