Podcast: Play in new window | Download
Subscribe: Apple Podcasts | Spotify | RSS | More
#Inspiration #Motivational #Movies #InspirationalMovies #Podcast #StayHome #WithMe #BeSafe #SaveLives
"What is inspiration? It's something that motivates you to achieve your goals. Inspiration helps you to dig deep when you're worn out. There are many places to find inspiration (books, social media, a lecture), but there's something about watching a movie that is so powerful and special. You don't have to even leave your couch! Movies allow us to escape into another world. You get swept up and taken on an emotional journey on the big screen that you can even share the experience with others." Tamara Sniezek, Co-host of the DIRTY, LAZY, Girl Podcast.
#29, S. 2 of the DIRTY, LAZY, Girl podcast shares…
Top 8 Inspirational Movies
Watch these recommended "feel good movies" from home — enjoy the show!
Stephanie Laska & Tamara Sniezek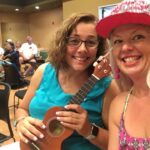 Related Blog Posts: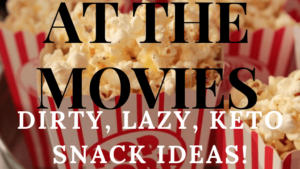 Hear Stephanie's opinions on movie-friendly snacks!
Do you need help with weight loss motivation or starting the keto diet? Stephanie is here to help! After losing 140 pounds, Stephanie wrote down her story to help others who are struggling. Stephanie Laska is the bestselling author and creator of DIRTY, LAZY, KETO.