I couldn't keep it a secret. I felt obligated to tell someone. I had figured out a way to lose weight that actually worked. I didn't feel deprived, and it seemed I could eat "this way" forever. It wasn't that hard! Even if it felt embarrassing to talk about, there was no way I could have kept my mouth shut.
I wasn't an expert or a doctor, just a regular wife and mother who had struggled with her weight for decades. I had lost 140 pounds and kept it off for years… surely someone would want to know how I did it.
I quickly wrote down my story, typos and all, and sent out my short story into the world via Amazon. Little did I know that thousands of people from around the world would embrace my method of DIRTY, LAZY, KETO and be inspired to make meaningful changes in their lives. Successful weight loss stories poured into my email inbox. My Facebook support group exploded from 3 members to over 210,000 people!
Readers lost weight but gained new worries and questions.
My family doesn't support me. How do I deal with the critics? I cheated! What do I do? Can I eat this or that? My weight loss stalled. How do you manage cravings? What do you eat at restaurants? But I hate vegetables. Exercise? How do you maintain this?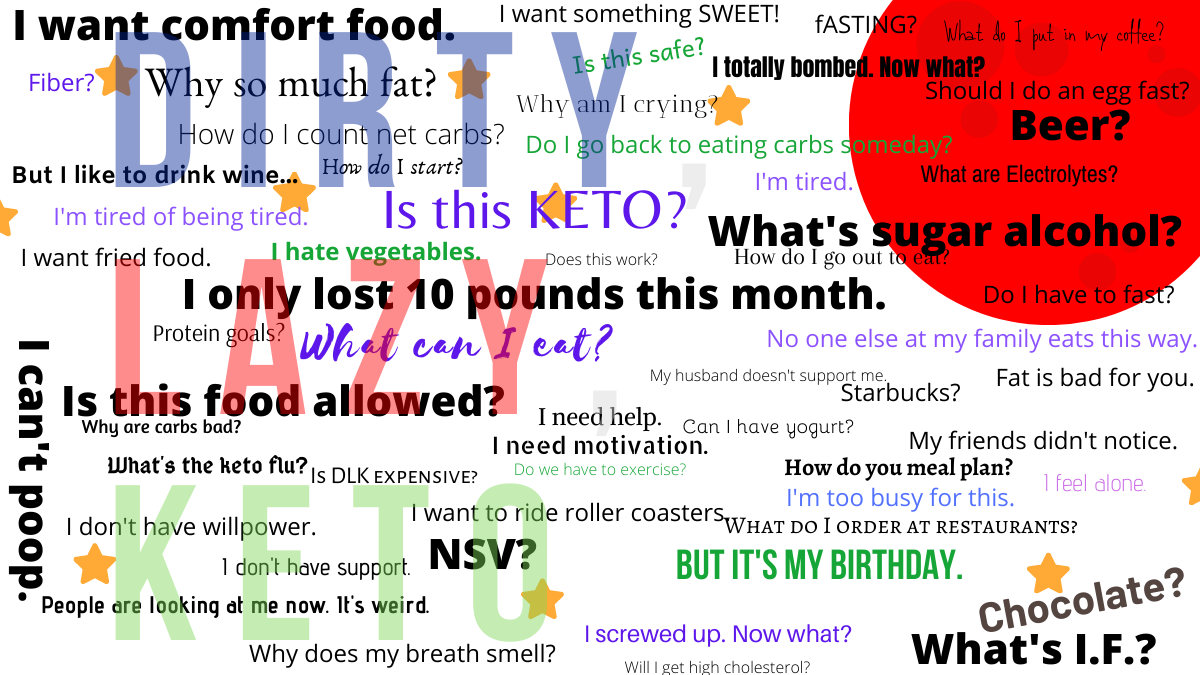 The questions poured in. As the DLK Facebook Group Administrator, I read every single one of these heartfelt cries for help. I've been determined to address them all.
It's taken me over a year, but I've re-written DIRTY, LAZY, KETO. It's now five times the size of the original, and it answers every single question the readers proposed. At 400 pages, I didn't leave anything out. I'm so proud of the full support guide I've created. Every detail about how to start DIRTY, LAZY, KETO and how to keep going — it's finally all in one place.
Part girlfriend's guide and part inspirational story, DIRTY, LAZY, KETO Get Started Losing Weight While Breaking the Rules: How I Lost 140 Pounds, and So Can You! gives you all the tools you need to start DIRTY, LAZY, KETO and successfully overcome obstacles in your own weight loss journey:
"What do I eat?" – Shopping for groceries, meal planning, and simple recipes …all with net carb counts
"I want SUGAR!" – Managing cravings for sweets, treats, and chocolate
"But that's not keto!" – Dealing with sabotagers and food police
"Wah! I only lost 10 pounds this month." – Creating realistic, appropriate goals
"Time for happy hour!" – Navigating restaurants and social events …tips on what and how to order
"Hey, it's my birthday." – Cutting thru excuses and myths about cheating
"Motivate me!" – Rebooting passion and commitment after slip-ups and bombs
"Exercise? No thanks" – Overcoming a fear of sweating inside the new bod
"What now?" – Strategies for long-term weight loss maintenance, for-Evah!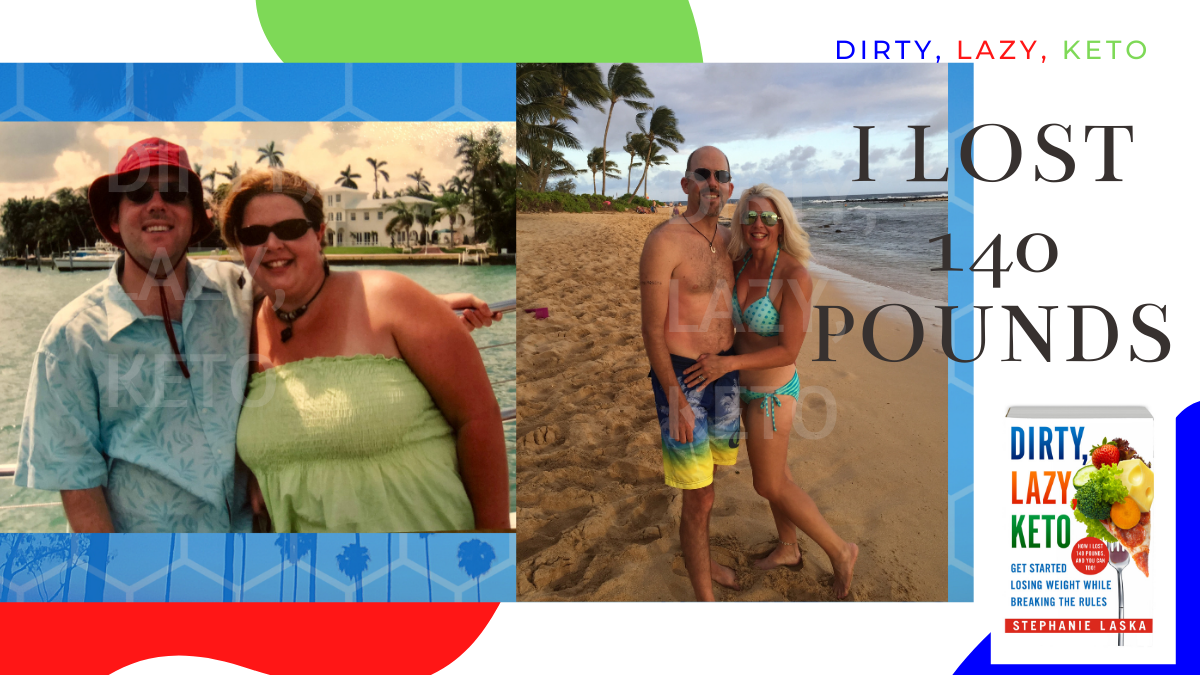 I didn't leave anything on the table. I share all of my weight loss secrets, even offering advice on embarrassing and painful topics. If you trust me to help you, the new DIRTY, LAZY, KETO Get Started Losing Weight While Breaking the Rules will give you the answers. Together, we can shut down the shame, blame, and judgment surrounding obesity, one carb at a time.
#KetoOn!
Stephanie Laska
Author and Creator of DIRTY, LAZY, KETO