Podcast: Play in new window | Download
Subscribe: Apple Podcasts | Spotify | RSS | More
A dirty keto diet results in dramatic weight loss, no matter how old you are! Debra lost 50 pounds at age 68 on a DIRTY, LAZY, KETO diet. Her story was shared inside Woman's World Magazine, "Easiest Keto Ever" (Aug. 9, 2021). Before we get started with Debra's keto weight loss interview – let me ask you a question: Do you see anyone you know on the cover of Woman's World? Ha!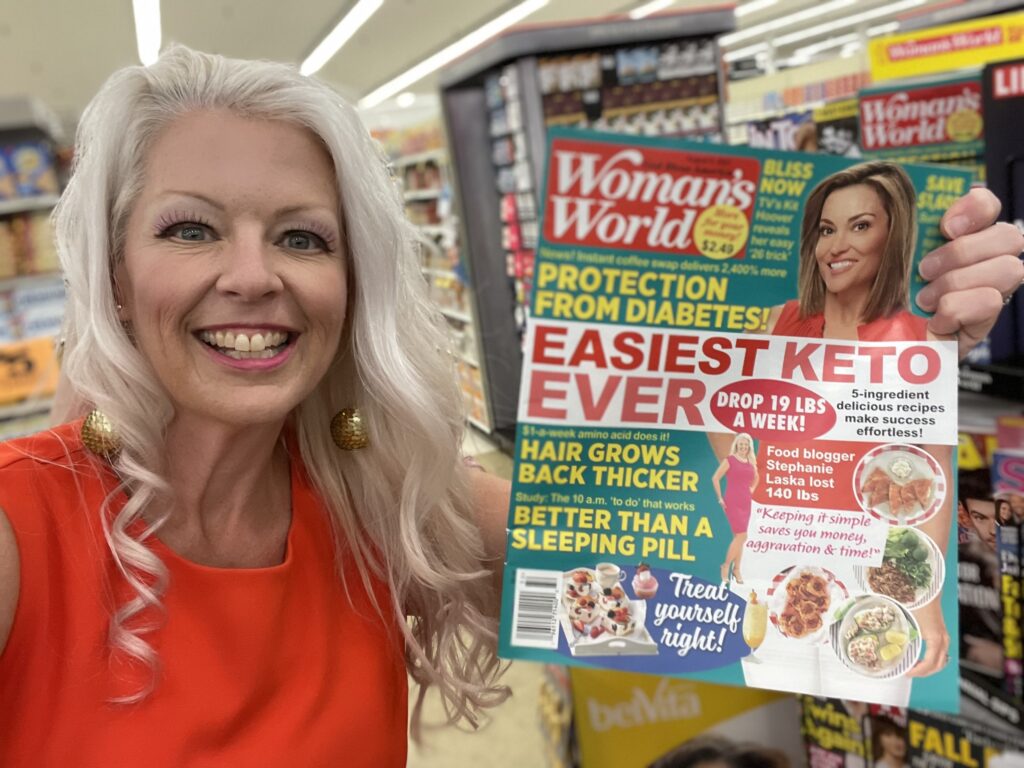 I know you're going to love Debra's inspiring dirty keto diet weight loss success story. She is a real fire-cracker! Watch on YouTube or listen on ApplePodcasts (or wherever you listen to podcasts). Debra explains how the DIRTY, LAZY, KETO lifestyle helped her to overcome health problems like joint pain, high blood pressure, sleep apnea, and more.
After losing 140 lbs on a low carb – ketogenic diet, I've made it my mission to help as many people achieve dirty keto weight loss results just like I did. Starting keto shouldn't be so complicated! I figured out a way to modify the strict keto diet to make it easier, sustainable, and (dare I say) even FUN – and I'm going to show you how.
To preserve my sanity, I had to create my own set of rules to lose weight on the keto diet. My life is complicated. I need a little breathing room in order to be successful. So what if I use frozen or canned vegetables and like to drink a Diet Coke? It might shock those strict keto dieters when I say this out loud, but I figured out a way to get into ketosis that includes tasty treats like chaffles with sugar free syrup.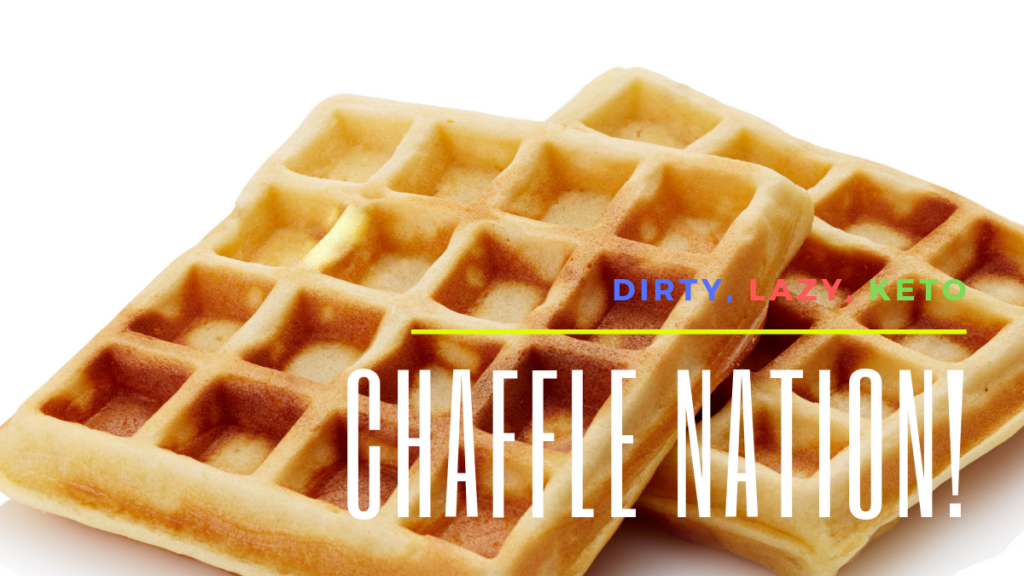 My way of losing weight on a dirty keto diet is more flexible (and fun!). You don't have to count carbs from your toothpaste or multi-vitamin. Let's get real, people. I was able to lose 140 pounds and maintain that weight loss for almost a decade) by taking kitchen shortcuts and even living a little. Don't be surprised, but my way, the DIRTY, LAZY, KETO method, works too!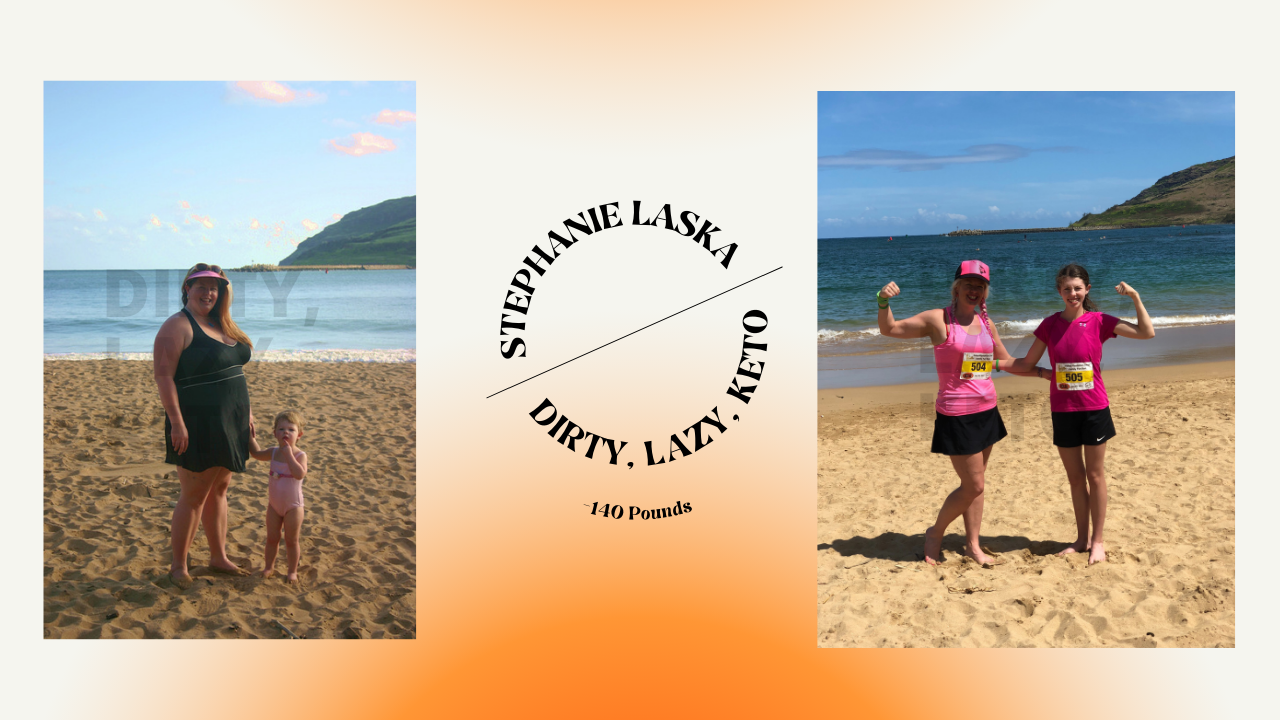 Low carb recipes don't need a long list of ingredients to taste delicious. It's been my experience that simple keto recipes taste just as yummy! There is no need to drive around to specialty stores all day long shopping for over-price, exotic ingredients. Streamlining keto cooking means you'll have more time (and money) to spend on yourself. That's a win, win!
I'm thrilled to share with you the easy-to-make keto recipes inside The DIRTY, LAZY, KETO 5-Ingredient Cookbook. Out of all the cookbooks in the series, this one, cookbook number four, is by far the easiest. Each of the 100 great-tasting keto recipes comes together using no more than five main ingredients. That's doable if I say so myself.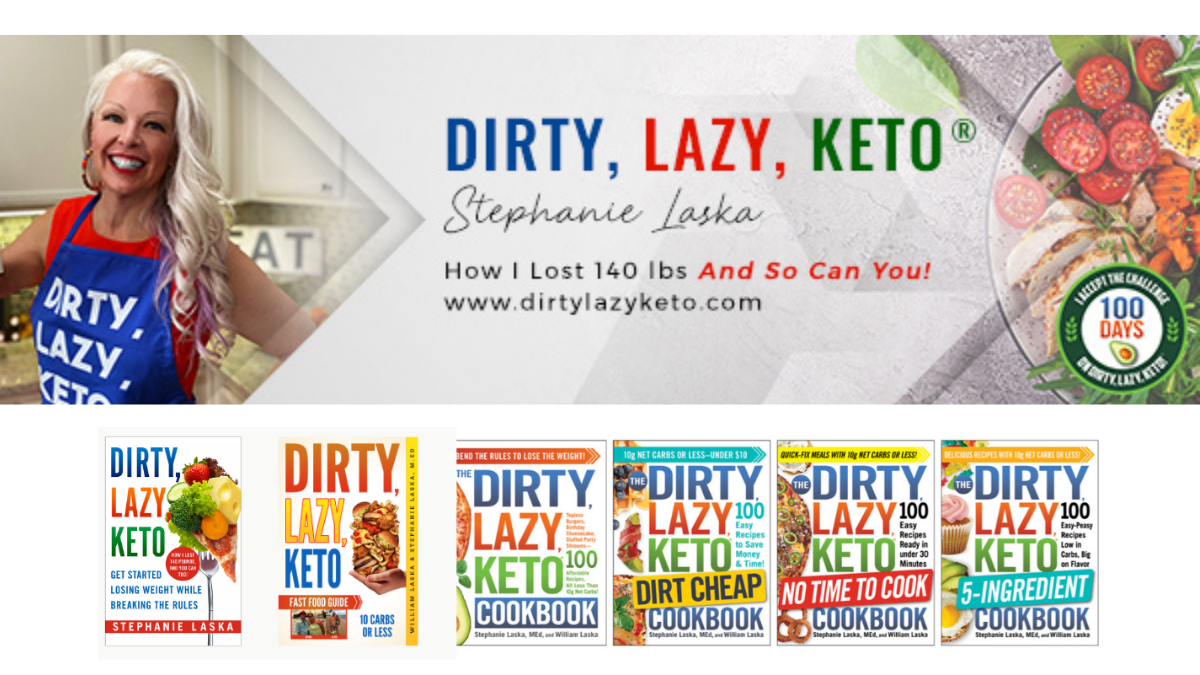 Inside The DIRTY, LAZY, KETO 5-Ingredient Cookbook, you'll find delicious breakfast, snack, entree, and dessert ideas that will appeal to the entire family. Combined with inspirational weight loss stories and keto lifestyle tips, you'll be pleased to find macros calculated for every meal. No complicated math or special trips to the grocery store are required. Finally, keto meal prep with no no-muss, no fuss!
Complete your DIRTY, LAZY, KETO collection and order your copy of The DIRTY, LAZY, KETO 5-Ingredient Cookbook today. Shop on Amazon, Barnes & Noble, or wherever you like to shop for books.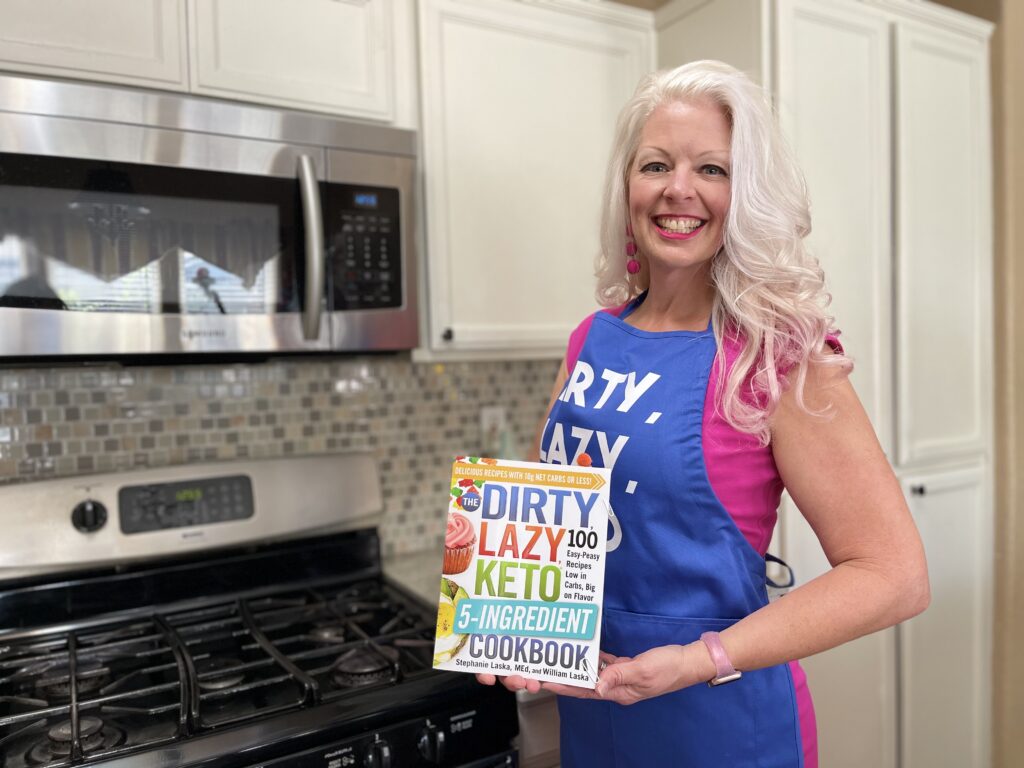 Related Dirty Keto Lifestyle Posts:
Get Started with the Dirty Keto Diet: A Beginner's Guide to Weight Loss on a Ketogenic Diet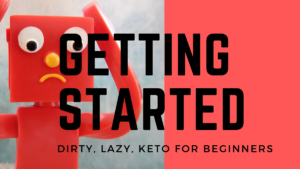 Sample Dirty Keto Breakfast Recipe (1 Minute Video): "Just a Bowl of Cereal" from The DIRTY, LAZY, KETO 5-Ingredient Cookbook
Easy Dirty Keto Dessert Recipe: Low Carb Cooking Demonstration of Keto-Friendly, "Personal Pumpkin Pie"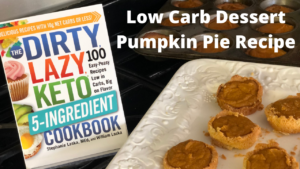 Keto Recipe Icons Inside The DIRTY, LAZY, KETO 5-Ingredient Cookbook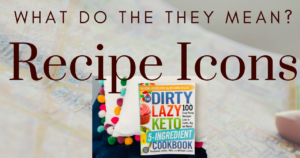 At no cost to you, as an Amazon Associate I earn from qualifying purchases.