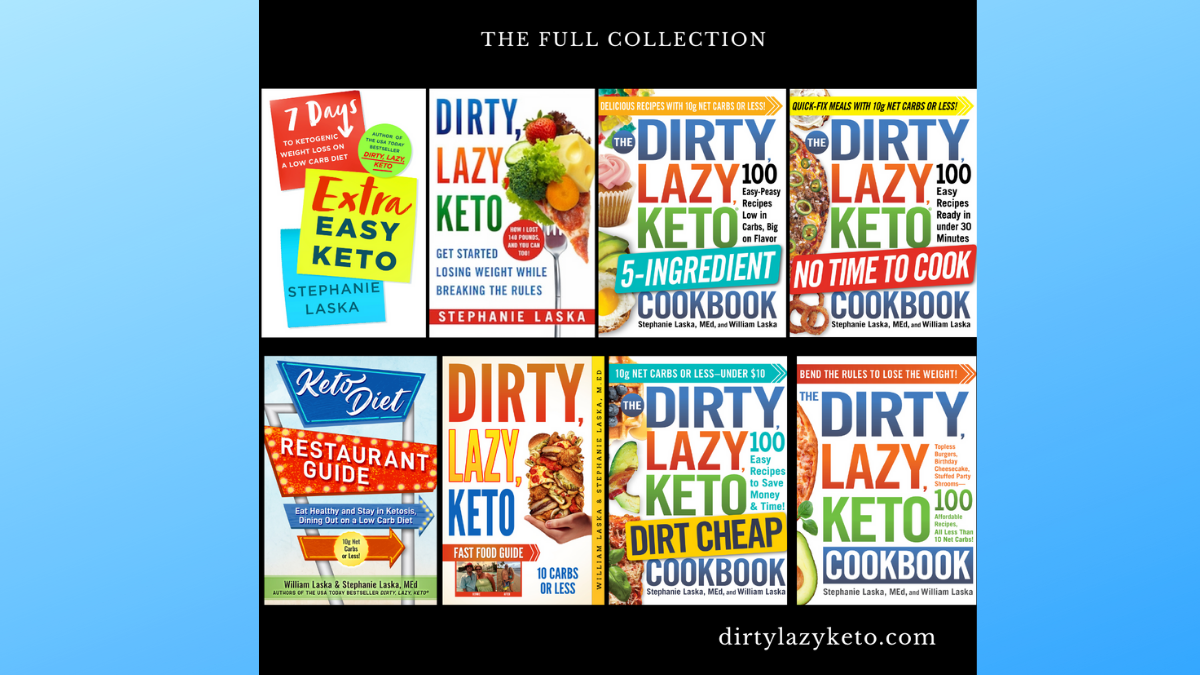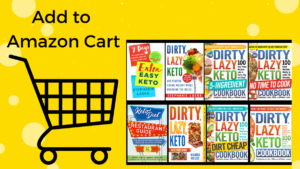 As seen on the DIRTY, LAZY, KETO by Stephanie Laska YouTube channel. Shop the DLK Keto Store! Find the perfect keto gift to honor a weight loss milestone or maybe just for fun. Treat yourself at the keto store: custom keto t-shirts, aprons, hoodies, workout gear, bags, hats, mugs (and more) are now available at the DIRTY, LAZY, KETO store. Check it out!
Shop for Ketosis Cookbooks and "How to Lose Weight" Guides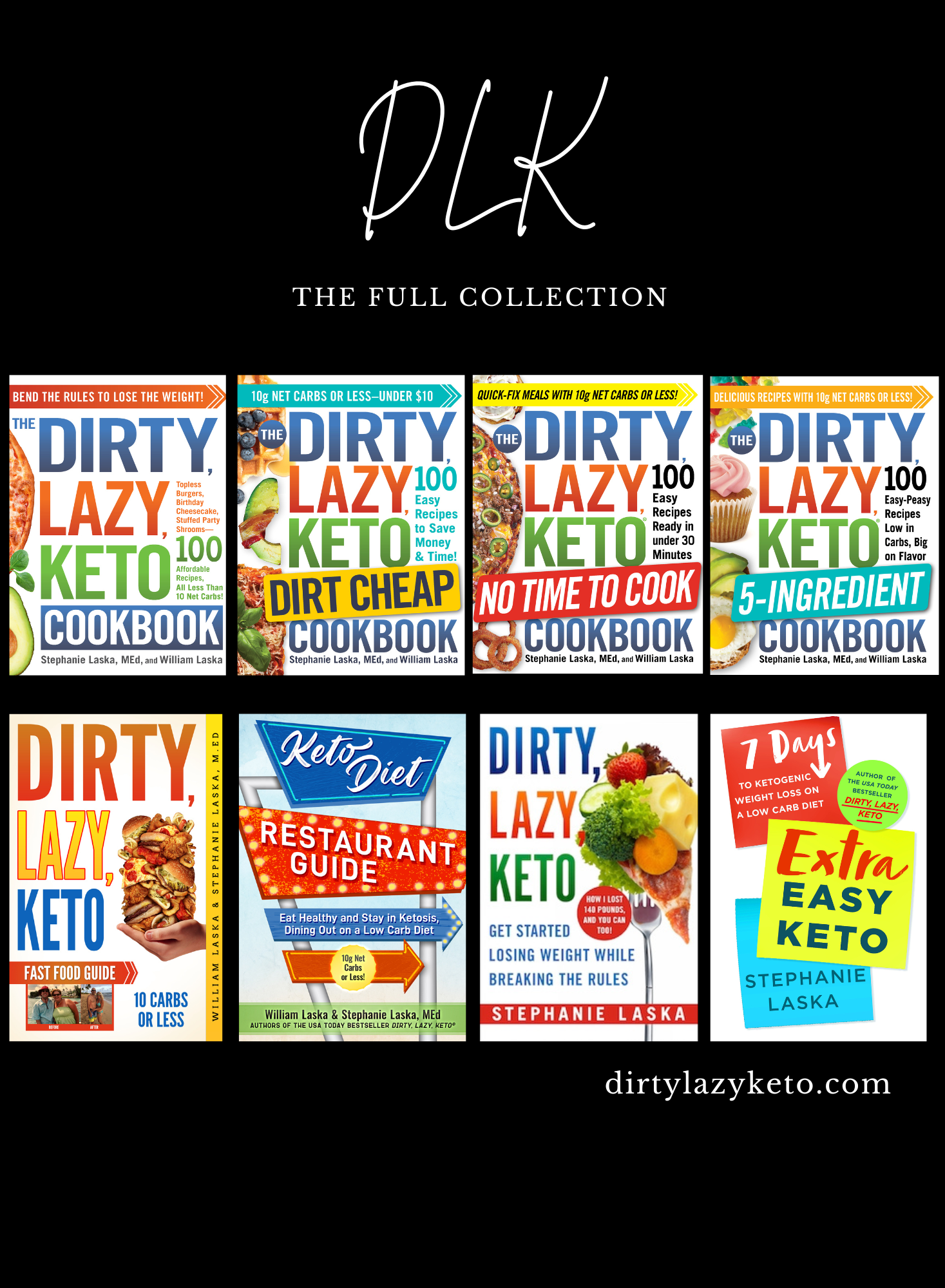 DIRTY, LAZY, KETO books by Stephanie Laska
At no cost to you, as an Amazon Associates I earn from qualifying purchases.