With the heater turned up and a mug of sugar-free hot chocolate (aka sludge) at my side, I can't help but feel warm-hearted about the year behind me. So much to be thankful for! While most people thank good health, I reminisce about the amazing keto discoveries I made! #dontjudge #illShare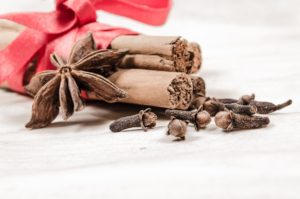 Let's be honest, sometimes living the keto life can get monotonous. We tend to eat the same things over and over again within our "safe zone", so discovering something new is SO EXCITING! By keeping things lively, I am able to maintain my passion and excitement for the DIRTY, LAZY, KETO lifestyle. This helps me to maintain my weight loss of 140 pounds for going on SIX YEARS now. THAT IS SUCH A LONG TIME!
Radishes! Yup, I'm starting big here. I had no idea that this strange garnish could amount to something so fabulous! Did you know that if you cook the heck out of radishes, they end up tasting and looking like potatoes? THAT IS SO WEIRD! It's like a keto miracle, people. MAGIC!
Instant Pot. Man! This has to be my favorite Christmas gift (that I purchased, then wrapped up for myself – am I the only one that does that?). Of all the random, dusty appliances that clutter my kitchen counter, this one actually gets used, like A LOT! While I haven't ventured into complicated recipes yet (and probably never will, I'll be honest), there are three things I can make like a boss with my Instant Pot: hard boiled eggs (they peel SO EASILY!), steamed artichokes (PERFECT!), and frozen chicken breasts (DINNER IN 10!).
Chia seeds. What? Chia pet? No, chia seeds! These little balls expand with moisture to become the most wonderful cereal substitute known to man. I said CEREAL, people! Why did I wait so long to try this? By soaking two tablespoons of chia seeds (overnight if you're a planner, or five impatient minutes if you're like me) with unsweetened dairy alternative milk and Splenda, and top with goodies like shredded unsweetened coconut, a few pecans/walnuts, and maybe even sugar-free chocolate chips (YES, THAT'S A REAL THING!), you will have the most amazing muesli for breakfast. Something besides eggs! You're welcome.
Sugar Cookie Tea. It's not just the name I'm in love with (though that really helps, I think!). With a packet of Splenda added, I swear your sugar craving will be curbed. I have a cup of this every night after dinner when I'm supposed to be cut off from the kitchen for the night, (tea is a loophole, you see) and it really hits the spot.
TOFU! I had to sneak this one in late in the article or might have stopped reading. Yes, I'm a crazy California girl who eats TOFU! Let me tell you why, though. This is kind of a secret, so please don't tell your skinny friends (they have enough advantages already) — YOU CAN MAKE FRENCH FRIES! Yup. Not kidding. Now, you're listening! Buy the extra firm tofu, drain it really well, cut into cubes or strips and FRY in a pan using coconut oil. Salt heavily like French fries, and enjoy!
Tiny Blender Have you ever tried blending sugar-free Jell-O powder, a splash of cream, and flavored sugar-free seltzer water with ice? It's like the FREEZE from Taco Bell! I blend these in all sorts of flavors and enjoy with a spoon, pretending I'm having gelato. I use a personal sized blender called Magic Bullet because it's way cheaper than the Vitamix and it comes with multiple jar cups you toss into the dishwasher after use. (So much easier than cleaning my giant blender, and helps me limit my serving size.)
Finally, I am thankful for my Facebook Support Group: Dirty Lazy Keto. I started this on a whim in May (with only my best friend and husband as members!). I hoped to create an online place to warehouse recipes, tips, and inspiration for keto weight loss. It has since blossomed to over 200K  members! That's just craziness! But seriously, now, I would like to thank each person for joining my group. For the first time in many, many years, I don't feel alone. (Okay, tearing up now.) I am so thankful to this group for acknowledging that DIRTY, LAZY, KETO is a legitimate way of eating. I'm not crazy!
My hope is that these random discoveries will ignite your keto fire. Like a marriage, your weight loss and weight loss maintenance deserve spice and energy. Keep your commitment alive! Try something new. Share what keto discoveries you are thankful for in our Facebook support group. By helping one another, we will lose the weight, keep it off, and have fun while doing it! I also host a premium, more intimate support group with one/one interaction: Facebook DIRTY, LAZY, KETO Premium for Women Only.
Stephanie is the best-selling author and creator of  DIRTY, LAZY, KETO Get Started Losing Weight While Breaking the Rules: How I Lost 140 Pounds and DIRTY, LAZY, KETO Fast Food Guide: 10 Carbs or Less available on Amazon.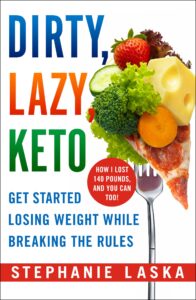 Never miss an update – Sign Up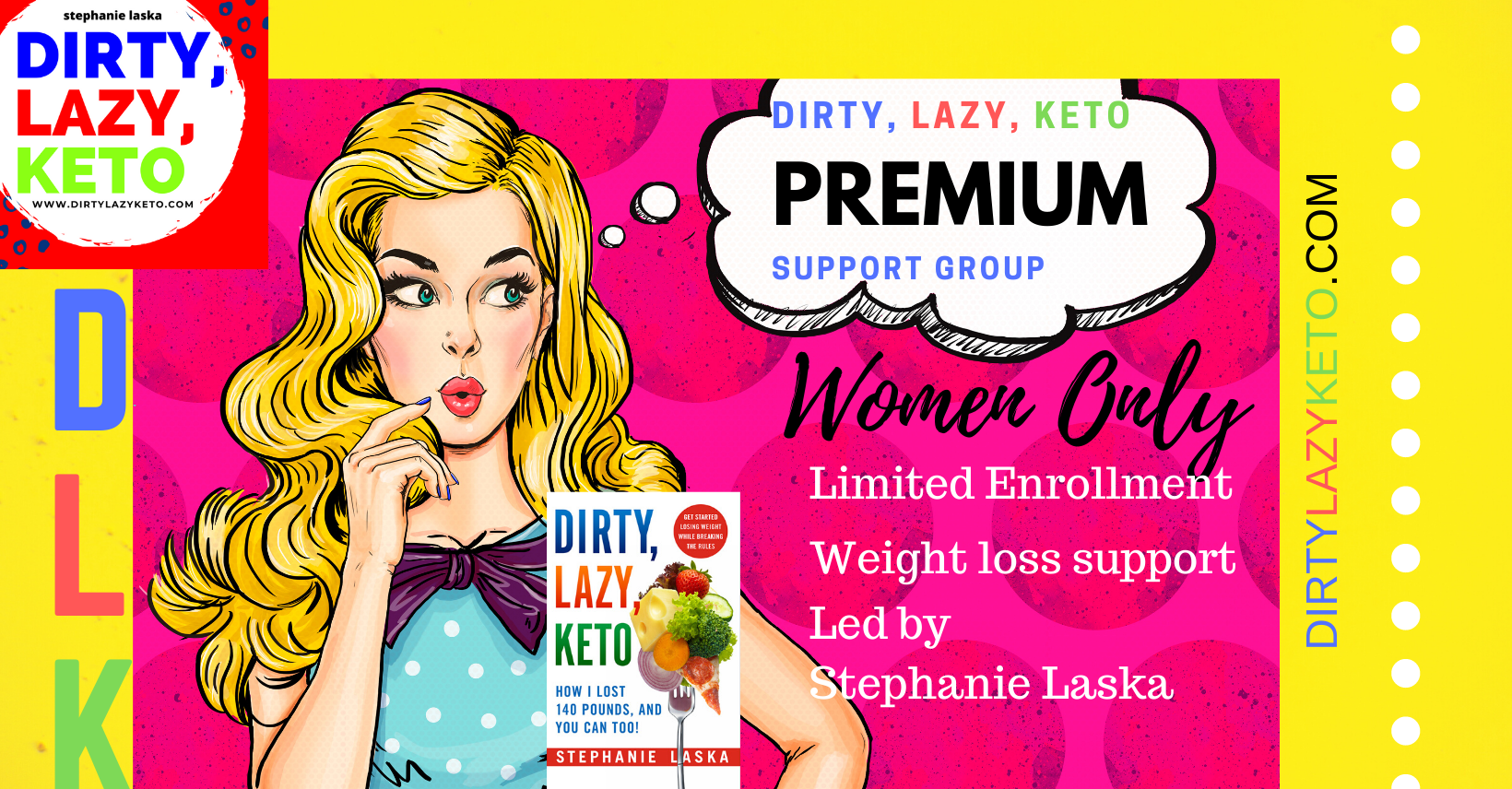 Want more support? Stephanie hosts a small group PREMIUM Facebook Support group on Facebook, limited enrollment, for women only. 
As an Amazon Associate I earn from qualifying purchases.