Family can be a total pain. I get it. Even my own husband (the co-author of The DIRTY, LAZY, KETO Cookbooks!) had a hard time when I first started losing weight.
He was like, "Where are the Chips Ahoy?"
UGH! I wanted to scream. I know more than anyone how important it is to get the support you need during your weight loss journey. Because I didn't have any (at all!) I started a Facebook support group. I needed people to lean on, ask questions, share recipes, and celebrate non-scale victories.
In this short video, I share 7 strategies you can use TODAY to get the support you need from family during mealtime. If you can think of one that I left out, please email me! We need to stick together and share ideas.
PICKY EATERS
Throughout The DIRTY, LAZY, KETO Cookbooks, you'll find little icons assigned to each recipe. One of my favorites is the "Picky Eater" icon. Designed with my son in mind (a notoriously picky eater!), I assign this icon to recipes I'm SURE will be an instant crowd-pleaser.
Sneak Peak!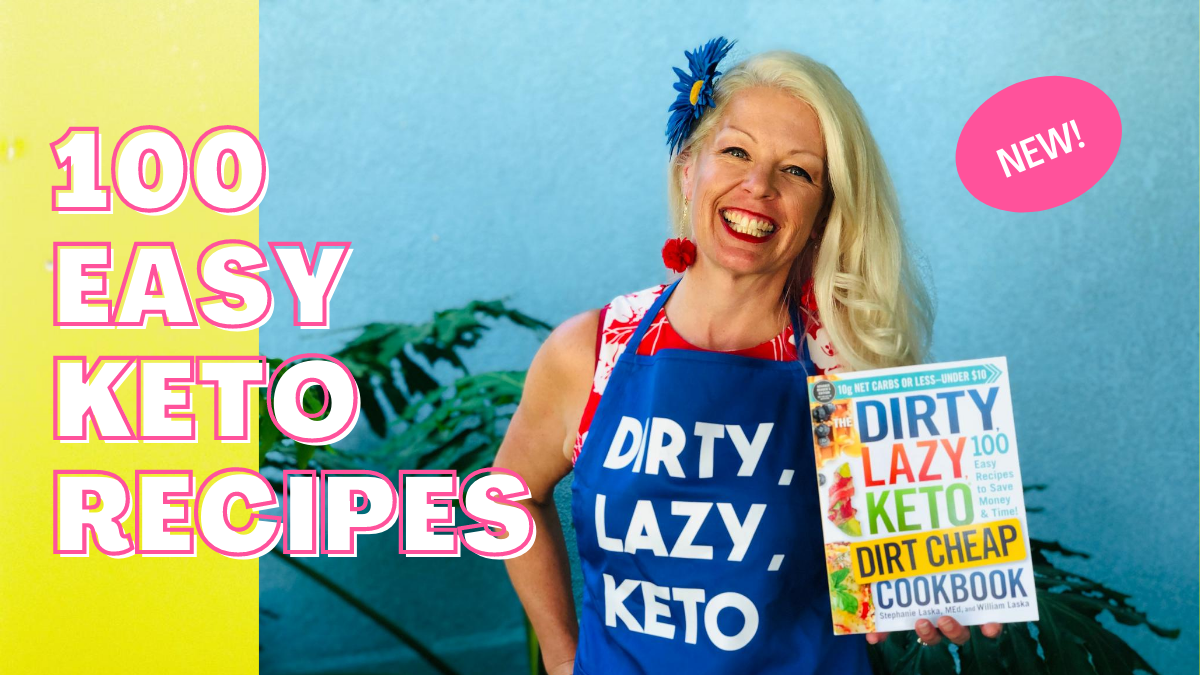 Here are just a few of the "Picky Eater" recipes you'll find inside the NEW RELEASE: The DIRTY, LAZY, KETO Dirt Cheap Cookbook (notice the fun recipe names!)
Closeout Cocoa Puffs Chaffle (pictured below)
Moola Meatza Pizza Crust
Last Chance Chocolate Chip Chaffle
Lunch Line Lasagna
Brown Bag Blueberry Muffins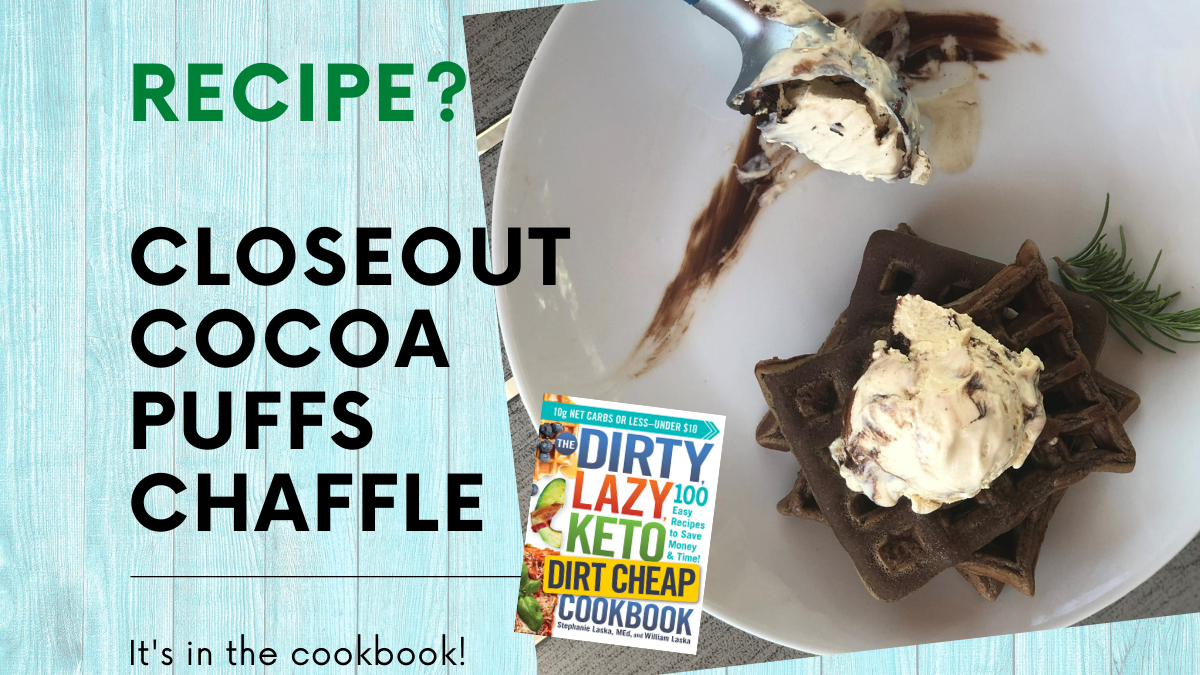 No matter what strategy you try to get your family "on board" – be persistent. They might need time to get used to the idea before hopping on board. Look at my hubby. He finally let go of the Chips Ahoy cookies… What a surprise – he ended up losing weight, too!