Podcast: Play in new window | Download
Subscribe: Apple Podcasts | Spotify | RSS | More
It's easy to recognize the cake-pushers. They always start with obvious comments like, "But you deserve it!" making it easy to spot their sabotaging behavior. But what if the sabotage is coming from within? Why in the world would you try to sabotage yourself?
In my previous life, I would lose 10 pounds or so, but then immediately stop going to the gym. I'd reward myself with a dessert, thinking I somehow deserved a treat for losing weight. WHAT? Does that make ANY SENSE at all? Absolutely NOT!
Self sabotage takes on many strange behaviors. Unlike the "evil donut bringer" at work, acts of self sabotage might be harder to spot. It takes on all sorts of roles:
Self-criticism
Comparing yourself to others
Minimizing accomplishments
Being afraid to take risks
Holding on to the past
Denial
Making false excuses
In today's DIRTY, LAZY, Girl Podcast #3 of season 2, we share personal moments of when we found ourselves self sabotaging and what we did to stop it. You'll leave the episode with 5 practical strategies you can try at home to whack down sabotage behaviors that pop up in your path, no matter what goal you are trying to achieve.
The DIRTY, LAZY, Girl Podcast is here to support your non-traditional path to success!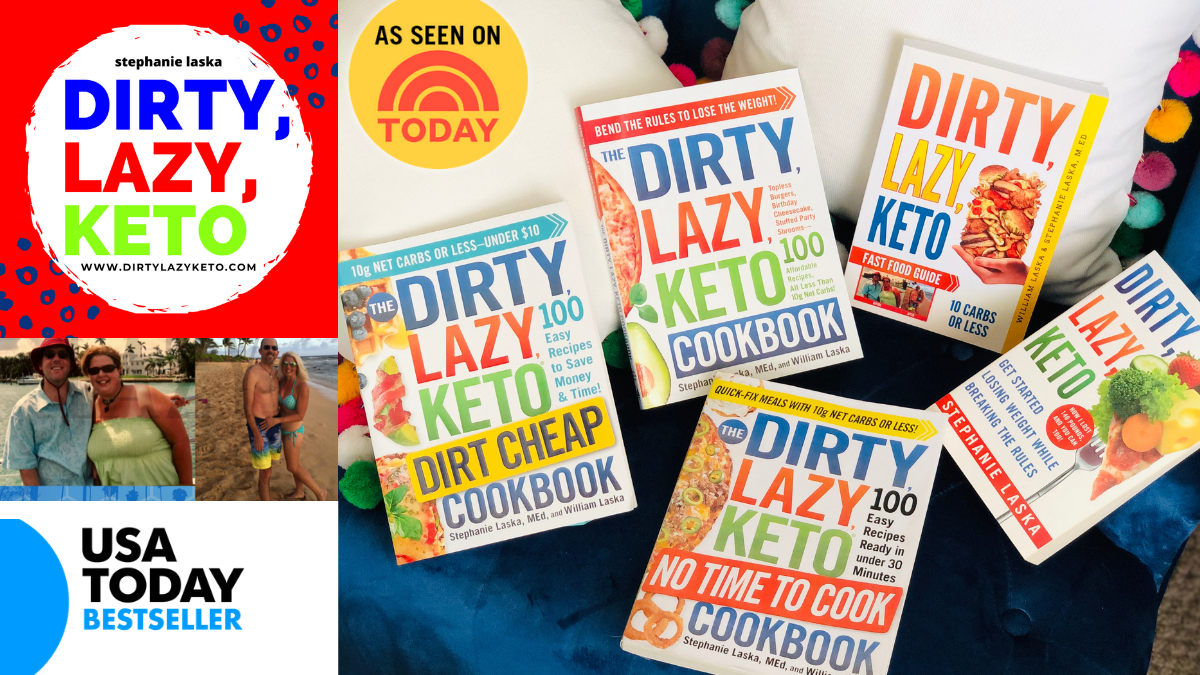 Connect with Stephanie Laska, bestselling author and the creator of DIRTY, LAZY, KETO at:
Instagram@140lost or Instagram@dirtylazyketo, Twitter@140lost, YouTube, Pinterest@dirtylazyketo, Facebook@dirtylazyketo or on the website DirtyLazyKeto.com.
Need more help with DIRTY, LAZY, KETO?
DIRTY, LAZY, KETO Get Started Losing Weight While Breaking the Rules by Stephanie Laska (St. Martin's Essentials, 2020)
The DIRTY, LAZY, KETO Cookbook: Bend the Rules to Lose the Weight! by Stephanie & William Laska (Simon & Schuster, 2020)
DIRTY, LAZY, KETO Fast Food Guide: Ten Carbs or Less by William and Stephanie Laska (Amazon, 2018)