Podcast: Play in new window | Download
Subscribe: Apple Podcasts | Spotify | RSS | More
Who is getting in your way? Sabotagers! – They can be family, friends, or even strangers who try to stop you from achieving amazing goals. Sabotage behavior can be malicious, accidental, or downright sneaky. Ironically, do they even know their "nice" suggestions are sabotaging you?
Bringing home junk food… encouraging you to eat cake – enough already! Why do the people that love us the most often do and say the complete OPPOSITE of what we need to be successful?
In podcast episode 8 of DIRTY, LAZY, Girl, Tamara and Stephanie try to understand what motivates the sabotager, and then provide actual tips you can try at home to stop the sabotage and get the support you need! Join our conversation.
Curious what today's episode is about? Here is a video preview: https://youtu.be/Isuq5bfDpSg Be sure to subscribe to the DIRTY, LAZY, KETO YouTube Channel for updates when new episodes are released.
Today's podcast is brought to you by Audible – get a FREE audiobook download and 30 day free trial at www.audibletrial.com/dirtylazyGIRL
After you enjoy the show, we would sure appreciate your help in rating and reviewing the podcast. Especially since we are a new program, your honest review really helps other listeners discover the show. Instructions for how to rate/review are included here.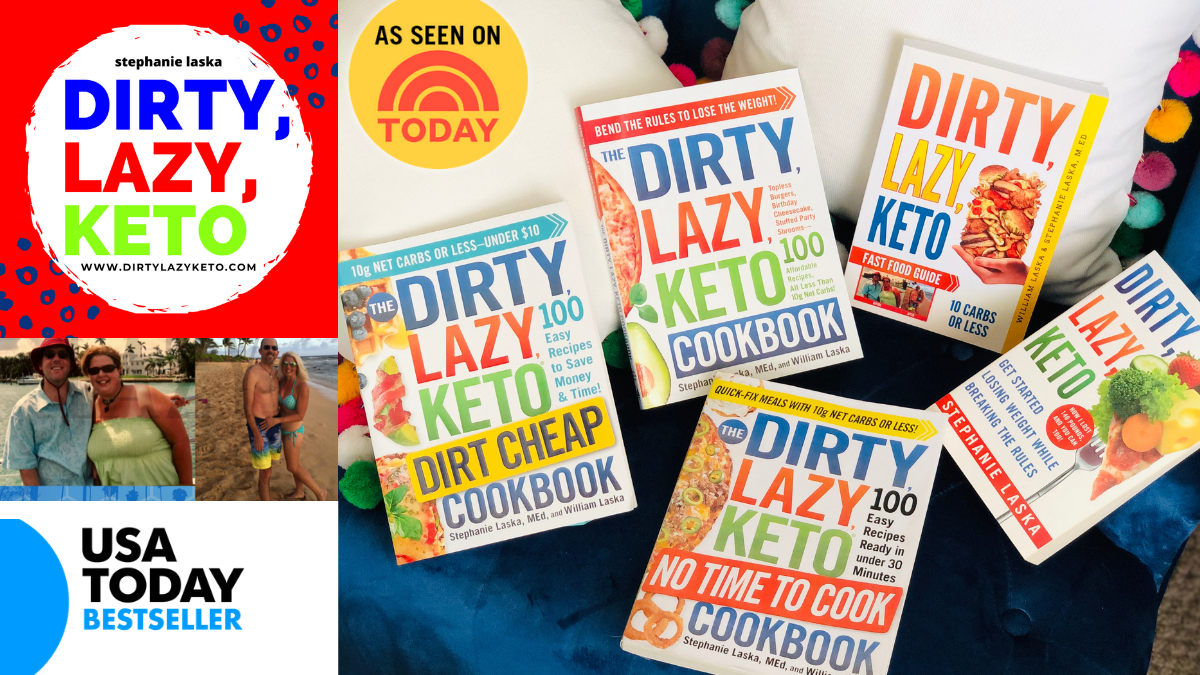 Join the conversation by emailing your thoughts, comments, and questions about today's episode to Stephanie@dirtylazyketo.com or leave a voicemail at (802) 58KETO-6. Your message could be read on an upcoming podcast!
Instagram@140lost or Instagram@dirtylazyketo. Twitter@140lost. YouTube. Pinterest@dirtylazyketo. Facebook. or on the website DirtyLazyKeto.com.
Stephanie Laska is the author of DIRTY, LAZY, KETO Get Started Losing Weight While Breaking the Rules: How I Lost 140 Pounds. Additional support books include The DIRTY, LAZY, KETO Cookbook: Bend the Rules to Lose the Weight and DIRTY, LAZY, KETO Fast Food Guide: Ten Carbs or Less.
Do you need a higher level of support? Stephanie hosts an exclusive, premium support group, premium weight loss support group (for women only) on Facebook.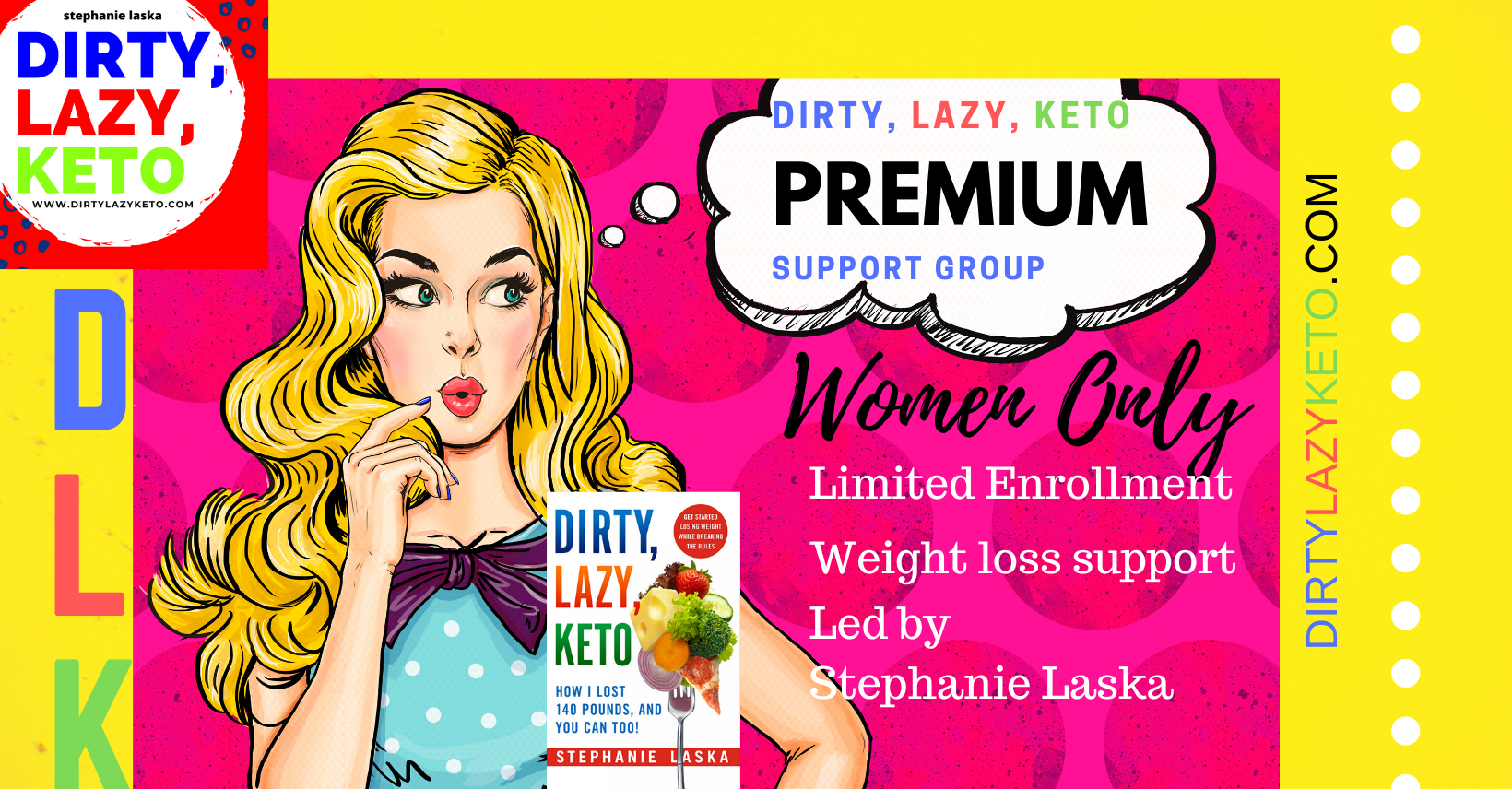 #sabotage #support #podcast #toppodcasts #bestpodcasts2019