Podcast: Play in new window | Download
Subscribe: Apple Podcasts | Spotify | RSS | More
Don't cancel Thanksgiving or Christmas just yet! Instead of trying to keep up with "The Joneses", let's just admit our holidays probably won't look like the Hallmark commercials we see on TV. From Christmas trees falling over, to faking excuses for leaving the in-law's house early, the DIRTY, LAZY, Girl Podcast #14 is going to keep it real.
Say NO to tears, fights, gaining weight or drowning with debt. Stephanie and Tamara share practical stress management tips which will allow you to actually ENJOY the holidays this year!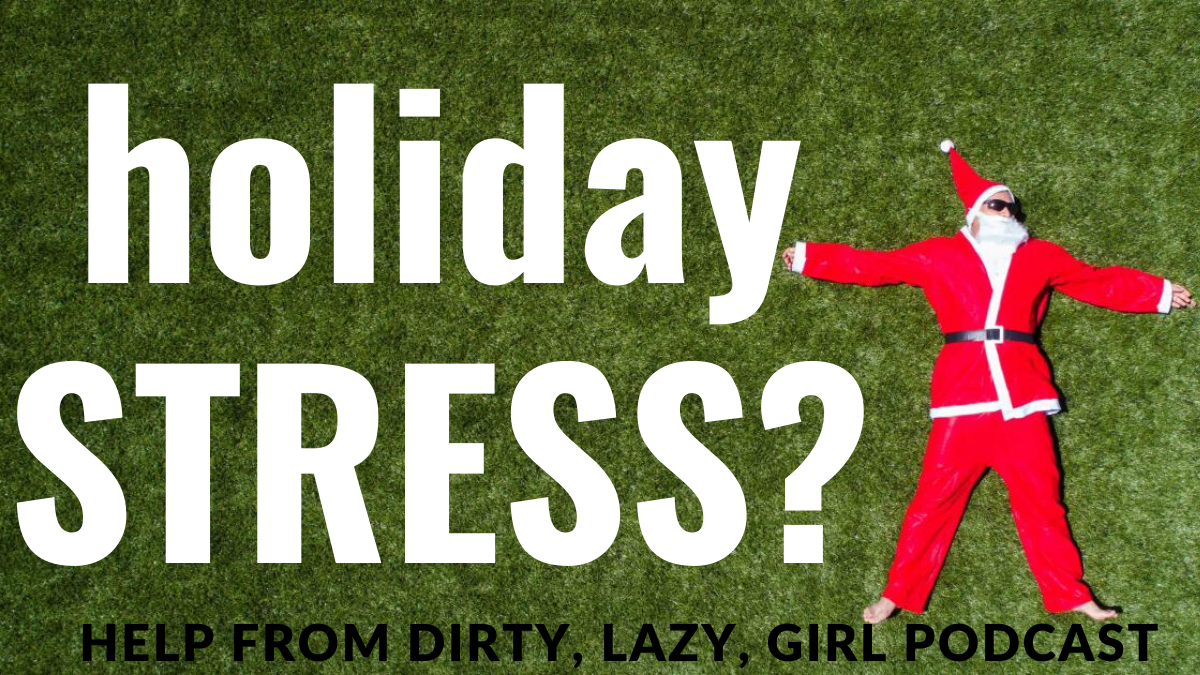 Watch a 30-second Video Preview! Be sure to subscribe afterward. https://youtu.be/cgmQfvQ2lgU
Will your comment be read on an upcoming podcast? Be sure to send us your thoughts about each episode of DIRTY, LAZY, Girl! Get in touch by email at Stephanie@dirtylazyketo.com. Leave us a voicemail at (802)-58KETO-6. Your message could be read on an upcoming podcast! That's (802) 585-3866.
Connect with Stephanie Laska, bestselling author and the creator of DIRTY, LAZY, KETO at:
Instagram@140lost or Instagram@dirtylazyketo, Twitter@140lost, YouTube, Pinterest@dirtylazyketo, Facebook@dirtylazyketo 
Need more help with DIRTY, LAZY, KETO?
Keto weight loss books by the bestselling author who lost 140 pounds!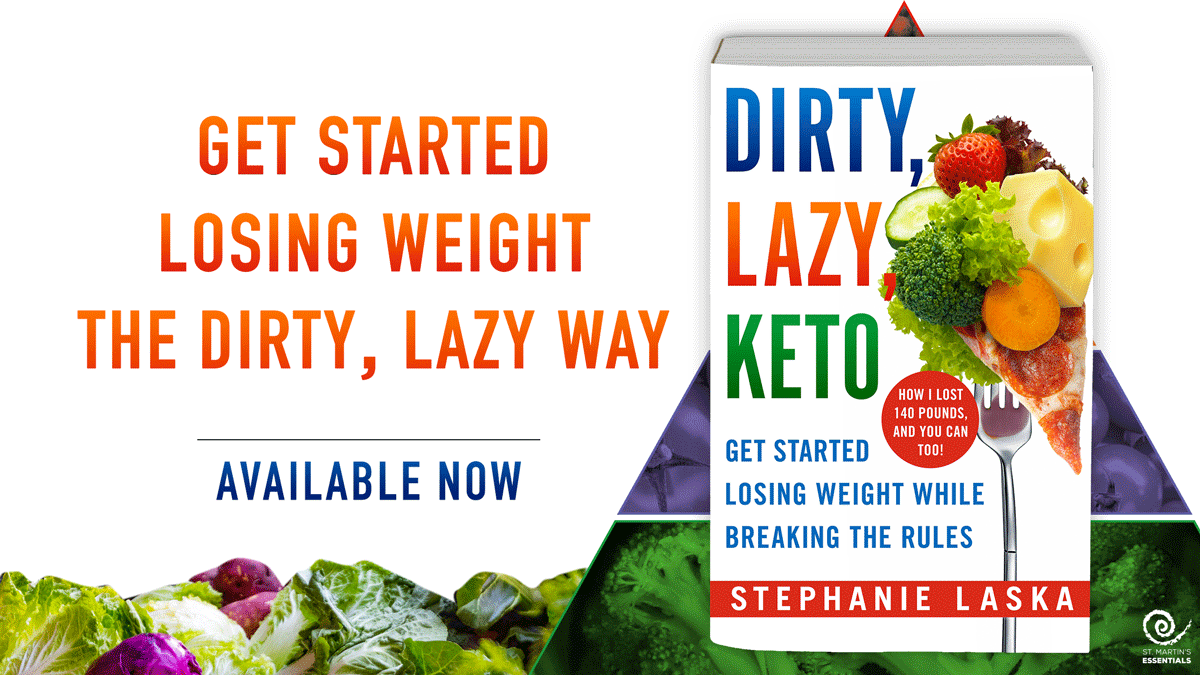 Available now! DIRTY, LAZY, KETO Get Started Losing Weight While Breaking the Rules: How I Lost 140 Pounds by Stephanie Laska (St. Martin's Press). 
For help with affordable recipes, all under ten net carbs, pre-order The DIRTY, LAZY, KETO Cookbook: Bend the Rules to Lose the Weight! by Stephanie & William Laska. 
On the go? Keto Fast Food! Check out: DIRTY, LAZY, KETO Fast Food Guide: Ten Carbs or Less by William and Stephanie Laska.
Do you need a higher level of support? Stephanie hosts an exclusive, premium support group, premium weight loss support group (for women only) on Facebook.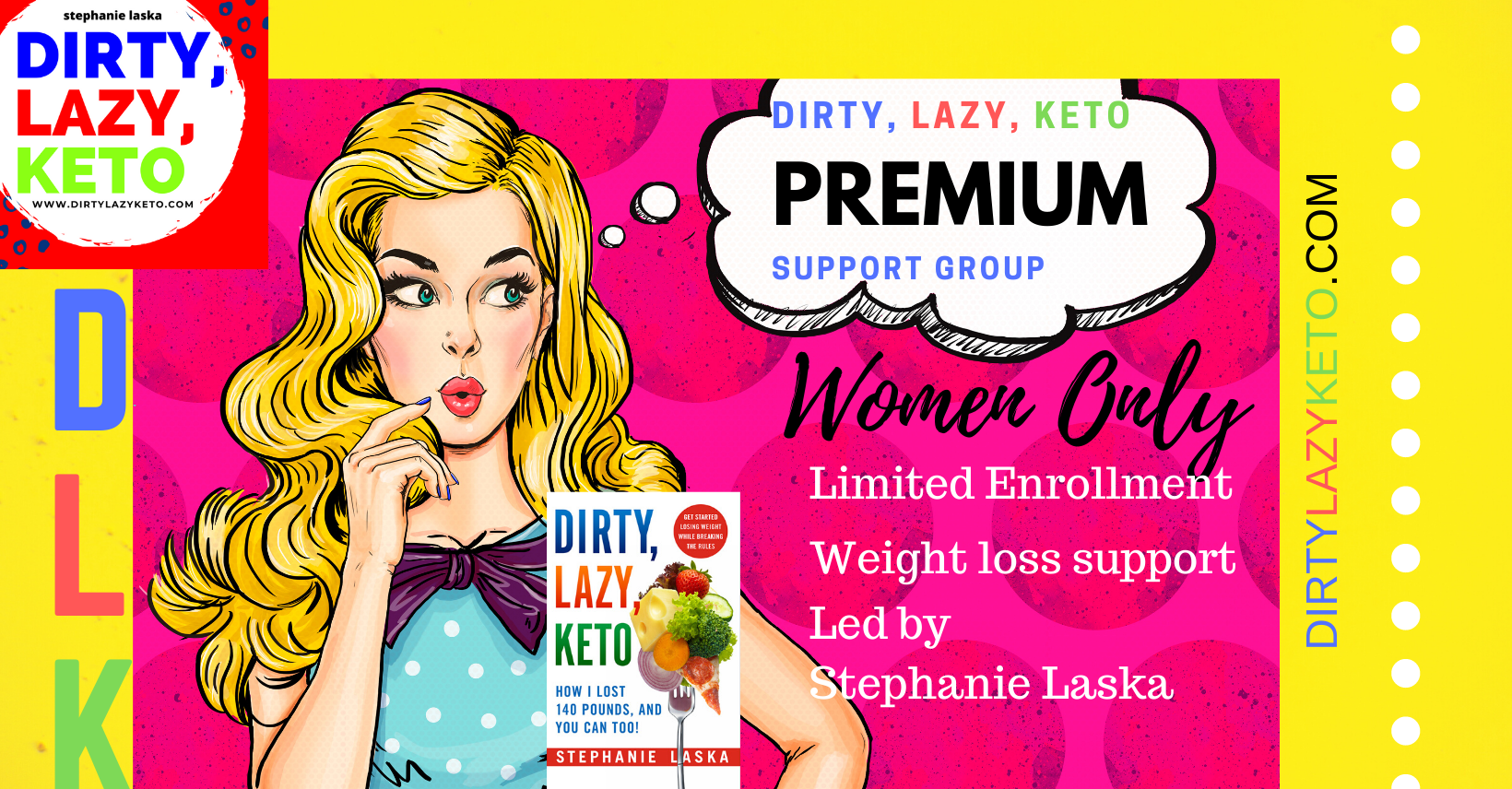 #bestpodcasts #toppodcasts2019 #goodpodcasts #selfhelppodcasts #selfesteem #selfrespect #podcastsforwomen #confidence #ketopodcast #dirtylazygirl #dirtylazygirls #dirtyketo #dirtylazyketo #keto #ketodiet #stress #stressmanagement #howtodealwithstress #stresseating #emotionaleating #holidaystress